2023 Best Online Emergency Management Degrees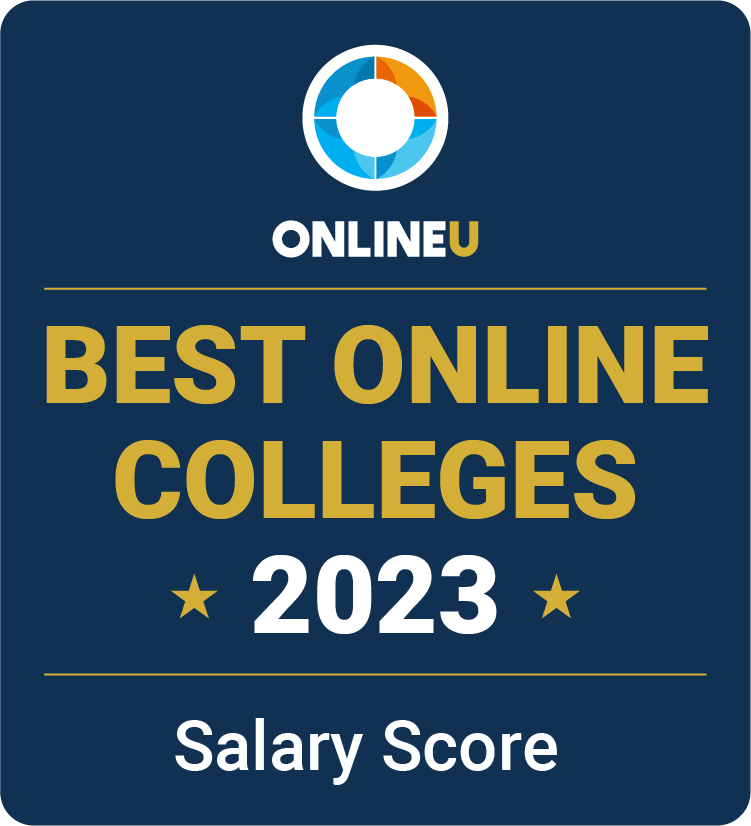 We live in a time of uncertainty with a growing number of natural and man-made disasters, so we need trained emergency management professionals. Online bachelor's degrees in emergency management are designed to provide students with the technical expertise, best practices, and problem-solving skills to prevent and respond to all types of crisis situations. Graduates of these programs work for local, state, and government agencies, as well as nongovernmental organizations and private businesses, and some go on to pursue online master's degrees in emergency management.
View our methodology for more details about our list, or learn about OnlineU.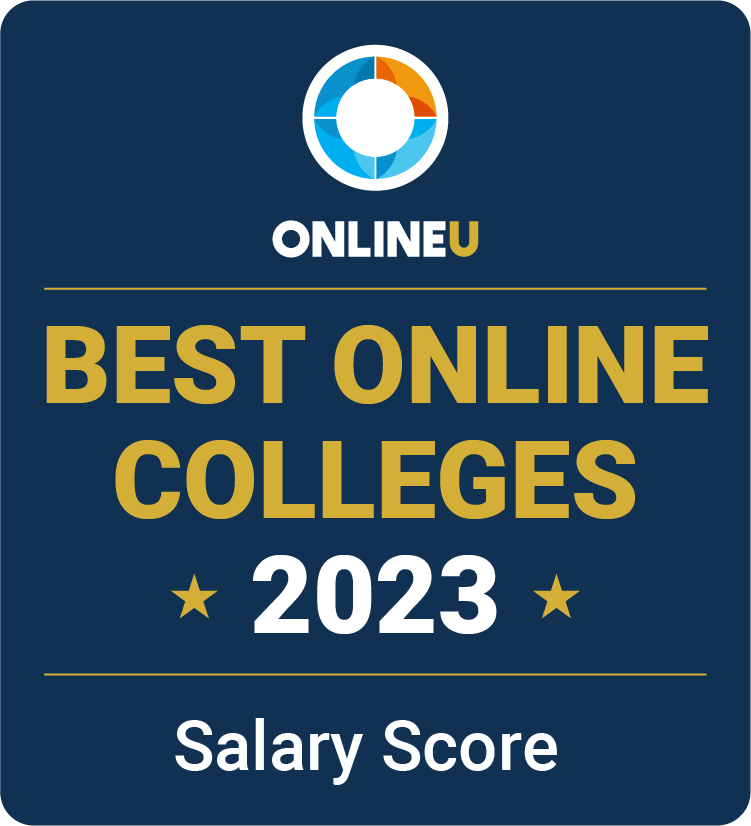 ADVERTISEMENT
Online Emergency Management Bachelor's Degrees You May Be Interested In


Annual Tuition: $12,480
2 Programs (view all)

Annual Tuition: $17,800
1 Programs (view all)
---
2023 Best Online Emergency Management Degrees
What Is An Emergency Management Degree?
An online emergency management degree is ideal for undergraduate students who want to study prevention and response techniques related to man-made and natural disasters. These programs cover real-world scenarios such as floods, disease outbreaks, and terrorist attacks to teach students how to handle them properly, effectively, and safely.
Coursework covers everything from the psychological effects on communities to the legal and ethical responsibilities of emergency services agencies.
Disaster management degree graduates will be prepared to design, evaluate, and implement emergency plans; manage emergency response departments; and solve organizational and situational problems. Career opportunities vary based on the chosen concentration but may include firefighter, game warden, or emergency management director.
An online degree in emergency management should only be taken at an accredited school. Accreditation ensures that the program and its teachers have been evaluated for quality by an independent education agency.
How Long Does It Take To Get an Emergency Management Degree Online?
Online degrees in emergency management take most students four years to complete on full-time schedules. However, because they're online, students can study more flexibly, leading to longer completion times. Some programs may accept up to 90 transfer credits, shortening the time it takes to reach 120 credits allowing students to graduate sooner.
Common Courses
An emergency management degree online features a range of classes highlighting management techniques, problem-solving skills, and organizational know-how. While electives offer chances for students to gain specific knowledge of areas such as terrorism, climate change, and social psychology, the core of these programs focus on foundational areas in emergency management.
Below are some examples often found in the curricula of online emergency management bachelor's degrees:
Introduction to Emergency Management
This foundational course introduces students to the theories, principles, and applications of emergency management. They'll look at the history of the practice leading up to its current role in overseeing modern-day incidents. Students also learn about various legal, financial, ethical, and managerial issues that professional emergency directors encounter.
Emergency and Disaster Planning
Emergency and disaster planning refers to the processes that public safety agencies use to prepare for emergencies. This includes exploring the operations of the various agencies themselves, from local to federal levels. Students learn about mutual aid, emergency support functions, emergency management policies, risk analysis, and cooperation with outside agencies.
Social Media Applications in Emergency Management
Social media applications in emergency management is an increasingly important course because it covers the usage of digital platforms in informing communities about potentially life-threatening situations. Students learn about disaster notification practices through real-world simulations that combat misinformation.
This course combines behavioral, psychological, and physiological responses to disasters, both manufactured and natural. Students look at human reactions through past clinical studies to understand the possible individual, family, and community mental health consequences of these emergencies. They'll learn the basics of mental health care, how to communicate risk, and how to examine reactions.
What Can You Do With an Emergency Management Degree?
Emergency management graduates are equipped with the leadership skills to prepare for and respond to all types of disasters. These skills are easily transferable, allowing graduates of the field to work in private or public sectors. They may find employment on the front lines, mitigating the effects of hazardous spills and wildfires or taking on supervisory roles to analyze risk and create prevention policies.
Some graduates pursue advanced learning through a master's in emergency management, where they gain a more thorough understanding of disaster preparedness and public health and complete research projects. Although graduate degrees can be expensive, there are affordable master's in emergency management degrees with lower tuition rates.
Below are some common careers for graduates of emergency management bachelor's programs:
Emergency Management Directors
Median Annual Salary:
$79,180
Emergency management directors oversee the planning and response operations for crisis management organizations. Broad responsibilities include training personnel, writing policies, coordinating with external partners, applying for funding, and allocating resources. They assess and analyze potential disasters and ensure all resources are available during a crisis.
Median Annual Salary:
$65,790
Police officers have a wide-ranging list of responsibilities outside of disaster management, which may vary based on where they're assigned. In general, they must address criminal behavior by enforcing the law. As first responders, they're also pivotal in emergency situations where they maintain order, assist in search and rescue efforts, and secure communities to prevent further incidents.
Business Continuity Planners
Median Annual Salary:
$75,990
The role of business continuity planners is much like emergency management directors, although they are responsible for protecting businesses during emergencies, such as cyberattacks and building fires. They analyze possible risks and develop systems to mitigate asset loss and safeguard employees. These systems are communicated to personnel once they have been thoroughly tested using disaster simulations.
Median Annual Salary:
$51,680
Firefighters are first responders during all sorts of crisis situations, even beyond threats of fires, including hazardous spills, vehicle accidents, water rescues, and mass shootings. They assist in threat assessment, rescue individuals from dangerous situations, and provide basic medical care. During recovery efforts, they allocate resources to help communities and ensure victims are safe from further threats.
How Much Money Can I Make With an Emergency Management Degree?
The median annual salaries of emergency management graduates are typically between $50,000 and $80,000. Directors have the highest earnings because they have more responsibilities and require workforce experience before hiring. Although firefighters play a critical role in disaster response, they are among the lowest-paid careers in this field.
Steps to Apply for Online Degrees in Emergency Management
Undergraduate schools only require applicants to send over a short list of forms. Some programs may require the submission of personal essays or college entrance exams, although they are usually optional. In some cases, application forms may include questions that need thorough and thoughtful answers.
Students applying to college for an online emergency management degree must always submit the following documents:
FAQs About Online Bachelor's Degrees in Emergency Management
Can You Get an Emergency Management Degree 100% Online?
---
Many emergency management degrees can be completed entirely online, including all coursework, lectures, class discussions, and final projects. However, it's essential to double check each online program to ensure it doesn't require students to visit campus. Students can rest assured that their online degree is respected as long as it comes from an accredited college or university.
What Degree Is Best for Emergency Management?
---
Determining the best emergency management concentration is subjective and depends on the student's aspirations. Some bachelor's programs offer several concentrations — like homeland security and fire science — while others have sought additional accreditation from first responder organizations.
Which Degree Level Is the Lowest Required for an Emergency Manager?
---
According to ONet, 59% of emergency management director roles require a bachelor's degree. Not only are undergraduate degrees required, but emergency managers must have several years of prior work experience to be considered for employment. This can come from entry-level positions at emergency response organizations, police departments, fire departments, and public health agencies.
Are Emergency Management Majors in Demand?
---
Emergency management roles are growing at 2-4%, which is considered average compared to all other U.S. occupations. This includes firefighters, police officers, emergency management directors, and business continuity planners.
Is a Degree in Emergency Management Worth It?
Emergency management degrees allow students to pursue invaluable training and knowledge critical to disaster response operations. Below are several pros and cons of pursuing this major through an online delivery format:
Benefits
Students can work while they study. Aspiring emergency management directors can prepare for their careers by choosing from flexible programs that allow enough free time to gain work experience in the field.

Career options are available in very different environments. Graduates can work on the front lines of disasters or work their way up to off-site management roles.

Emergency management salaries are generally high. According to BLS data, the median rate for all occupations in 2022 was ~$59,500, while police officers and business continuity planners currently earn between $65,800 and $76,000.
Drawbacks
Coursework may be too generalized for specific careers. Emergency management is a broad field, and students may miss out on specialized training if they don't choose a concentration.

Government salaries tend to be less than the private sector. This can be concerning for emergency management students who often work for federal or regional agencies.
Why Trust Us?
60,000 Degrees Researched Annually
20,000 Hours Spent on Research Annually
Launching Rankings Since 2009
Meet our team
Related Articles
2023 Best Online Master's Degrees in Emergency Management
Explore our list of colleges that offer the best online master's in emergency management degrees based on reported alumni salaries.
2023 Most Affordable Online Emergency Management Degrees
Discover the most affordable online bachelor's degrees in emergency management based on manually collected tuition.