2023 Online Educational Leadership Doctoral Programs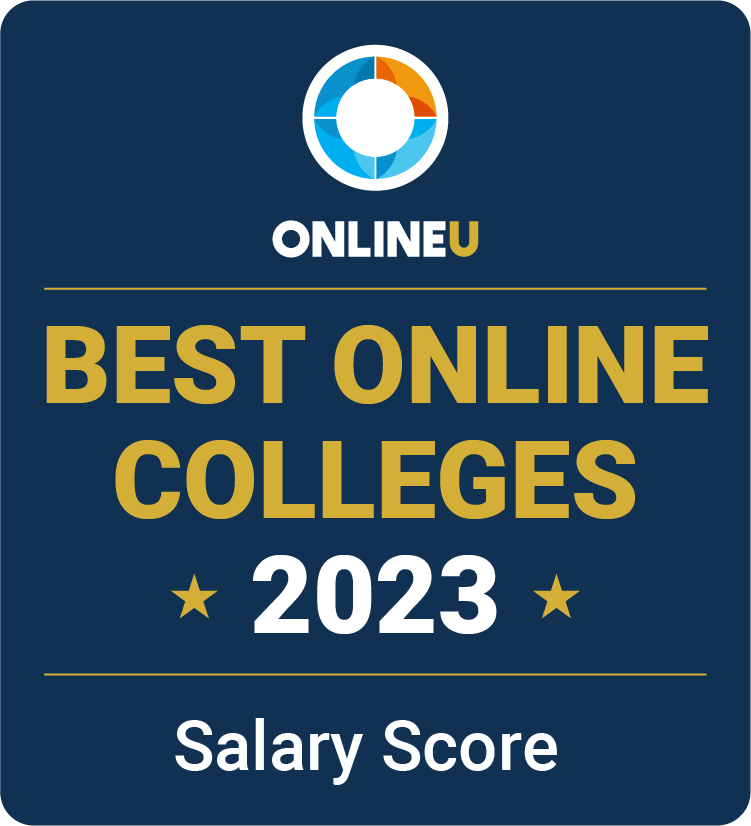 An online doctoral in education leadership helps working professionals pursue leadership careers in education. This online doctoral program requires prospective students to have previous work experience and a master's degree to be considered for admission. The curriculum of an online doctorate in education leadership typically includes topics like leadership practices, research methods, equity, and policy analysis. Example courses include Critical Policy Analysis, Leading a Learning Organization, and Equity & Inclusion in Higher Education. Online doctoral degrees in educational leadership require students to complete and defend a dissertation towards the end of their program. In addition, some programs also require students to complete an individual project, a comprehensive exam, or a portfolio. Graduates may go on to careers like superintendents, college provosts, and academic directors.
View our methodology for more details about our list or learn more about OnlineU. If you remain undecided, check out our more general page featuring the most affordable doctoral degree programs overall.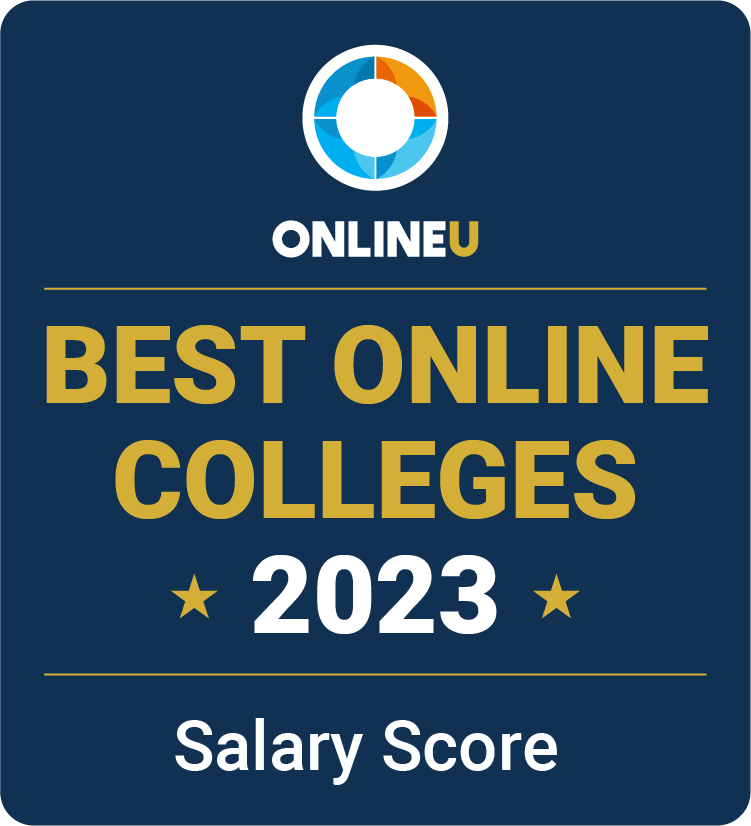 ADVERTISEMENT
Online Educational Leadership Doctoral Degrees You May Be Interested In



Annual Tuition: Not Provided
1 Programs (view all)
---
2023 Online Educational Leadership Doctoral Programs
| Rank | School | Salary Score | Median Starting Salary |
| --- | --- | --- | --- |
| # 1 | St. John's University | | $142,766 |
| # 2 | UMass Global | 98 | $122,129 |
| # 3 | National Louis University | 96 | $116,556 |
| # 4 | Fordham University | 95 | $115,607 |
| # 5 | Concordia University - Chicago | 93 | $111,823 |
| # 6 | Aurora University | 93 | $111,772 |
| # 7 | University of St. Francis | 90 | $107,873 |
| # 8 | National American University Online | 86 | $104,299 |
| # 9 | University of Southern California | 81 | $99,851 |
| # 10 | Wilmington University | 63 | $89,157 |
Overview of Online Educational Leadership Degrees
Educational leadership is a vital component of today's education system, which is in the midst of being reorganized and revamped to better suit the needs of today's students and economy. Most educational leadership degree holders already have experience as teachers or school counselors of some kind and are interested in advancing to positions that are higher up within the school or school district. In some cases, especially in terms of educational leaders at community colleges and universities, talented students can train to go directly into educational leadership positions.
Educational leadership degree programs exist solely at the graduate level. A master's or doctoral degree in educational leadership can lead to a career as a school principal, superintendent, policymaker, or college education professor. Most programs require that applicants have a valid teaching license and several years of experience as a teacher. These degrees cover topics like school improvement, instructional supervision, administration, curriculum development, and human resources. Some programs can lead to licensure as a school administrator. Students may be required to take part in a leadership internship in a school or on an education board.
The skills emphasized by educational leadership degree programs go beyond basic leadership and management techniques. Specific courses in the program range from school law and ethics to finance and budgeting. Many courses target curriculum development and instructional training. Additionally, more and more programs are incorporating diversity studies into their curricula. Communication skills, managing community relations, and evaluation techniques are important components of any program.
Online Doctoral Degrees in Educational Leadership
Online doctoral degree programs in educational leadership prepare students to become successful leaders and scholars in the educational field. Programs equip students with theoretical knowledge and practical skills to effectively manage the challenges in today's complex educational setting. Areas of emphasis in doctoral degree programs include diversity, ethics, leadership, policy, and research. Applicants are required to hold a master's degree in educational leadership or a related degree. Leadership experience in a school setting is also vital. To earn a doctoral degree, you must complete 60 credits, which takes approximately three to four years.
Areas of emphasis during doctoral training include curriculum development, educational governance and policy, organizational theory, program evaluation, and research. The coursework covers areas such as assessment and evaluation strategies, classroom management, curriculum design, educational administration, ethical and legal issues in education, human resources and professional development, leadership theory and management, leading innovation technology, organizational theory and behavior, policy, politics, and community relations, reform and innovation, and training and performance solutions.
Concentration areas in doctoral degree programs include educational planning and instructional leadership. Students are required to engage in research throughout the program, which allows them to develop competencies in research design, data collection, analysis, and reporting of research studies. Upon completion of doctoral coursework, students are required to take a comprehensive exam. Doctoral degree programs also require students to complete an independent research study and write a dissertation, which must be defended publicly.
Career Specializations for Educational Leadership Graduates
A career in educational leadership generally means taking a position as a manager within an education system, either as a principal, assistant principal, academic dean, or as a department or district administrator. People who pursue this career field often have experience working directly with students as teachers, but that is not a requirement. It is necessary, however, that educational leaders have an interest in providing the highest-quality education available to the students they oversee.
Depending on which position an educational administrator takes on, he or she may be responsible for an entire school or school system, or they may handle one specific administrative area like budget, policy, or human resources. In a higher education setting at a college or university, the responsibilities of administrators are often even more far-reaching, including student housing and life services. Positions in this field can be very rewarding but require a significant amount of effort and commitment from the people who take them on. Many education leaders regularly work more than 40 hours a week, as well as on weekends and holidays.
Here are some of the educational leadership positions students may choose to pursue upon graduation:
Administration: Administrators at all levels are responsible for the overall management of educational systems and usually oversee multiple schools within a central district.
Elementary Education: Working primarily as principals and vice principals, leaders at this level ensure that elementary schools meet all state and national requirements and serve the needs of younger students.
Postsecondary Education: Usually educational leaders at this level are called department heads, chairs, or deans; they may manage anything from student services to specific academic departments.
Preschool and Child Care: Leaders in this field manage daycare centers and other pre-kindergarten facilities.
Secondary Education: Secondary school leaders manage junior and senior high schools, often dealing with larger systems than lower-level education administrators.
Education and Certification Requirements
Most people who currently work in educational leadership got there by first working as teachers or in other positions working directly with students. To work as a teacher, a bachelor's degree is almost always a minimum requirement. As such, people who decide to advance their career by working at an administrative level usually go on to pursue master's degrees to qualify for those positions. Administrators who manage and operate preschool and childcare facilities are the exception to this rule, as they often need only a bachelor's degree. However, for most elementary and secondary school principals and assistant principals, an accredited master's degree in educational leadership or administration is necessary. Central office administrators at this level also hold master's degrees and sometimes doctoral degrees, as well.
Most states require school principals to achieve certification, for which they usually need to pass an exam and obtain a master's degree from an accredited institution. Increasingly, schools require a period of mentoring for new leaders, as well, and many also require administrators to take continuing education courses throughout their careers. In many cases, a graduate degree can suffice, while other states require exams that are specific to educational administration. Checking a state's Department of Education website can help a candidate find the exact requirements.
For those interested in working at institutions of higher education, similar degree requirements apply. More candidates for these positions have achieved PhDs in their own academic field, educational administration, or both; almost all have achieved master's degree at least. However, state regulations do not usually apply to postsecondary education administrators, so no exams or certifications are needed.
The Importance of Accreditation
Most states require elementary and secondary education administrators to have a master's degree from an accredited institution, so it is recommended that students select an online educational leadership program that is recognized by the US Department of Education (ED) or the Council for Higher Education Accreditation. Accreditation helps guarantee that colleges and universities meet high academic standards and offer students an education that utilizes the most current research and information. It also enables students to transfer credits among other accredited schools and apply for financial aid.
The ED recognizes accrediting agencies, such as the Council for the Accreditation of Educator Preparation (CAEP) for the programmatic accreditation of educational leadership programs. Students can search the ED database or the CHEA database for accredited programs and schools.
Why Trust Us?
60,000 Degrees Researched Annually
20,000 Hours Spent on Research Annually
Launching Rankings Since 2009
Meet our team
Related Articles
2023 Best Online Master's Degrees in Education
Are you interested in earning an online master's degree in education? Find the best master's degrees in education from our 2023 list of accredited online schools.
2023 Most Affordable Online Doctorates in Education
Our 2023 list reveals the most affordable colleges for online doctoral degrees in education. Explore our list of accredited online schools.