2023 Best Online Education Degrees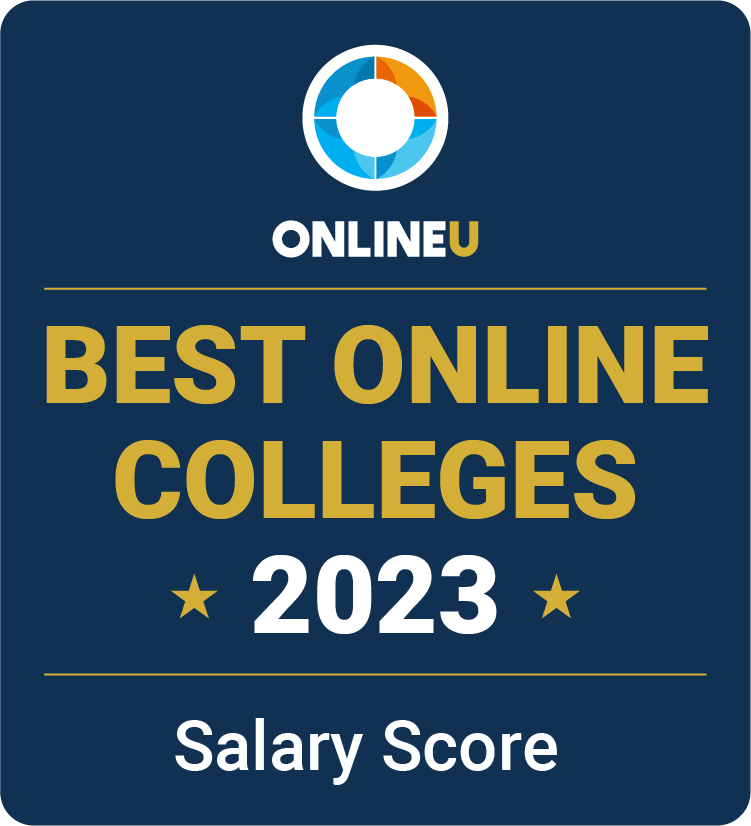 An online bachelor's degree in education prepares students to pursue teaching careers for grades K-12. An online education degree is available in core subjects, like mathematics and English, as well as special education. Typically, the curriculum explores topics like classroom management, teaching methods, and family collaboration. Some potential courses students may come across with this online program include Creative Activities, Parent Education and Family Involvement, and Developmental Psychology.
Online schools may offer licensure and non-licensure teaching programs. Online teaching licensure programs help students become eligible to sit for a teaching license. Students are required to complete several hours of supervised teaching practicums throughout the program. Graduates of an online bachelor's in education may pursue careers like elementary education teachers, middle school teachers, and assistant principals.
View our methodology for more details about our list or learn more about OnlineU. You can also check out our list of the most affordable online education degrees.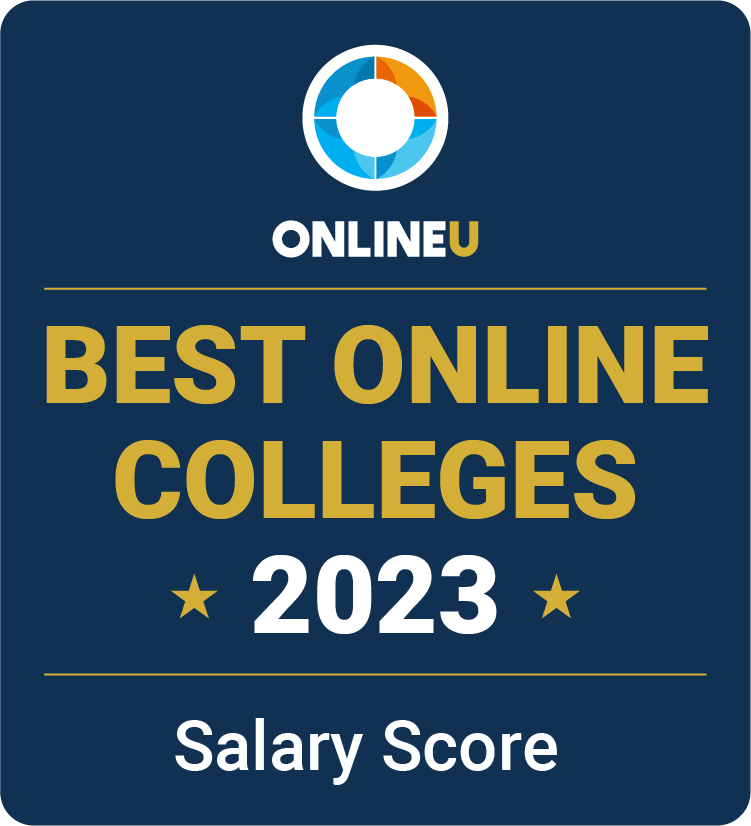 ADVERTISEMENT
Online Education Bachelor's Degrees You May Be Interested In

The University of Arizona Global Campus
Annual Tuition: Not Provided
5 Programs (view all)

Annual Tuition: $17,800
12 Programs (view all)

Annual Tuition: $11,700
23 Programs (view all)
---
2023 Best Online Education Degrees
#1
University of Mount Olive
Salary Score:
Median Starting Salary:
Locations:
Accreditation:
The University of Mount Olive (UMO) is a private, nonprofit institution offering an online Bachelor of Science in Early Childhood Education (B-K) - Licensure Candidate requiring 120 credit hours. UMO's acceptance rate is 62%, with a graduation rate of 47%. It generally takes full-time students at least four years to complete this program.
At UMO, online students complete coursework on the Moodle platform, where faculty deliver it to students in either asynchronous or synchronous formats. A bachelor's in education prepares students to teach grades K-12. Sample courses include Creative Activities, Kindergarten Curriculum and Methods, and Parent Education and Family Involvement. Students must complete 9 credit hours of capstone courses. Potential career options include elementary school teachers, education consultants, and librarians.
#2
Southwestern Assemblies of God University
Salary Score:
Median Starting Salary:
Locations:
Accreditation:
Southwestern Assemblies of God University (SAGU) is a private, nonprofit, Christian institution that offers four online bachelor's in education: (1) Elementary Education, (2) Education (Pre-Professional), (3) English, Language Arts and Reading (Middle and Secondary Education), and (4) Social Studies and History (Middle and Secondary). The credit hours for these programs range from 120-127. The university accepts 89% of applicants, and it has a 44% graduation rate among undergraduates, who typically spend four years completing their degrees.
SAGU facilitates online learning on Blackboard. These programs help students become primary and secondary school teachers. Sample courses are Instructional Technology, Developmental Psychology, and Classroom Management. Students must take bible studies and first-year experience courses. Prospective careers for graduates include instructional designers, guidance counselors, and adult education instructors.
#3
Eastern Oregon University
Salary Score:
Median Starting Salary:
Locations:
Accreditation:
Eastern Oregon University (EOU) is a public institution offering an online Bachelor of Science or Arts in Early Childhood Education, which requires 180 credit hours. EOU's acceptance rate is 94%, with a graduation rate of 40%. The program can last four years with a full course load.
At EOU, online students complete coursework in asynchronous and synchronous formats through the learning management system Canvas. This non-licensure degree program prepares students to educate and support young children in academics. The online program's courses are Literature for Young Children, Technology in Early Childhood, and Family Collaboration in Early Childhood. Supervised teaching practicums are also required to finish the program. Graduates may pursue careers like elementary school teachers, educational consultants, and literary coaches.
#4
University of Wisconsin - Milwaukee
Salary Score:
Median Starting Salary:
Locations:
Accreditation:
At the University of Wisconsin - Milwaukee (UWM), a public institution, future students can pursue an online Bachelor of Science in Community Engagement and Education equaling 120 credit hours. The program offers four concentrations, which include (1) Child and Family Services, (2) Child Care, (3) Community Based Organizations, and (4) Exceptional Education (Non-Licensure). The university's acceptance rate is 79%, and it has a 49% graduation rate. Full-time students can expect to spend around four years completing this program.
UWM's online students complete coursework, which is delivered to them in both asynchronous and synchronous formats, through Canvas. This online education program helps students gain leadership and program development skills with courses that include Community Problems, Technical Writing, and Cultural Foundations of Education. Future careers for graduates are academic advisors, lobbyists, and elementary school teachers.
#5
Western Governors University
Salary Score:
Median Starting Salary:
Locations:
Accreditation:
Western Governors University (WGU) is a private, nonprofit institution offering 10 online bachelor's in education, including a Bachelor of Arts in Educational Studies, Bachelor of Science in Science Education (Secondary Physics), and Bachelor of Science in Mathematics Education (Middle Grades). These range from 39-46 courses, and students may take anywhere from 2-3 years to complete their degrees. Overall, the university accepts 100% of applicants, and it has a 54% graduation rate.
WGU facilitates fully remote learning on Canvas. These programs help students gain the skills necessary to teach K-12 students. Some of the program's courses are Fundamentals of Diverse Learners, Assessing Impact on Student Learning, and Educational Foundations. Supervised demonstration teaching is required with each program. Potential career paths for graduates include tutors, middle school teachers, and assistant principals.
What Is a Bachelor's in Education Degree?
Within the education field, one of the most versatile degrees is a bachelor's in education. With this foundation, you'll have the choice of working as a teacher in public and private schools or behind the scenes in an education role outside of the classroom.
Education bachelor's degrees typically fall into two categories: licensure and nonlicensure tracks. Licensure-track programs prepare students to teach at all K-12 levels by providing training in lesson planning, assessment, and effective classroom management.
Nonlicensure programs typically offer a broader understanding of the field and may cover a wider array of topics, such as instructional design, education policy, or adult education.
Most on-campus and online education programs lead to either a Bachelor of Arts (BA) or Bachelor of Science (BS). BA programs typically include more liberal arts courses in the degree requirements, while BS programs generally incorporate more math and science courses into the curriculum.
Online teaching degrees that meet teacher certification requirements are also available in elementary education, early childhood education, secondary education, special education, and other focus areas. If you're interested in working in the public school system, you will need at least a bachelor's degree and teacher certification to qualify.
Degree Requirements
To earn a bachelor's degree in education, you'll be required to complete approximately 120-124 credit hours. Some programs may require you to have some type of field experience, such as on-site classroom observation. For a career that requires state licensure, you may also need to complete one semester of student teaching.
If you're a full-time student taking 15-18 credit hours per semester, you may be able to complete the graduation requirements in four to five years. However, if you're a part-time student balancing school with work and other time commitments, you may need an additional year or two. Some online schools offer accelerated education bachelor's programs, which you may be able to complete in about three years if you're willing to attend school year-round and carry a heavier course load.
Education Courses
The curriculum for a bachelor's in education will vary depending on whether the program is designed for classroom teachers or for other education professionals. This distinction will also influence whether internships or other student teaching experiences are required. However, some of the core courses that may be part of your program include:
Historical Foundations of American Education
In this course, students take a look back at the evolution of the American public school system across 250 years of history. Topics also include the current U.S. Department of Education, standards-based reform, and contemporary learning theory.
Human Development in Children and Adolescents
This course in psychology provides students with valuable insights into human development across the lifespan, from conception through young adulthood. Particularly, students explore biological, social, emotional, and cognitive development. Specific topics may include cultural backgrounds, family and peer influence, personality, and language.
Designed to capitalize on the most current research in education, this course examines the principles educators can use to support student learning. Coursework covers topics like the effect of prior knowledge and motivation, the power of repetition and application, fair and credible evaluations, and how to provide targeted feedback.
In this course, future educators study the use of technology for two purposes: to improve teachers' efficiency and productivity and to enhance the learning experience for students. Coursework may include hands-on learning activities that familiarize educators with the tools and materials currently available.
Licensed Education Specializations
If you're opting for a teacher licensure program so you can become a teacher, you have a wide range of concentrations available to you based on your personal interests and career goals. For example, you may decide to focus on a specific grade range to become a middle school teacher or high school teacher. You may also want to specialize in teaching methods, such as Montessori or Waldorf, or work with specific groups of students.
The following are a few additional examples of optional specializations:
Early Childhood Education
Early childhood education degrees train students to become preschool and kindergarten teachers, daycare employees, and other childcare providers and work with young learners to facilitate social, emotional, and cognitive development in a safe and healthy learning environment. Students will learn about literacy for young children, ethics and professional responsibilities for early childhood educators, language development, and teaching diverse learners.
Elementary education programs are and prepare future educators to work with students in kindergarten through fifth grade. Common courses for elementary education majors include teaching methods for science, math, reading, and social studies, lesson planning and assessments, teaching for diverse learners, and the use of educational technology in the classroom.
Those who plan to work with middle school or high school students typically follow a degree path for the subject they wish to teach, such as biology, history, or English. Students learn how to develop a curriculum, write and give assessments, and devise methods for classroom engagement and management. Secondary education majors also take specific classes in their chosen subject, such as Shakespeare or British literature for future English teachers or lab safety for prospective science teachers.
Teachers with expertise in special education work in school districts across the country. In addition to traditional teaching methods, future educators pursuing special education degrees study behavioral support strategies, instructional planning for learners with special needs, individualized education plans, and education technologies for mild to moderate learning disabilities.
Specializations in Nonlicensure Education Programs
From health and fitness programs to community education, there are many different careers available to education majors who want to work outside the K-12 classroom. Nonlicensure programs are typically offered as general education degrees, interdisciplinary studies programs, or degrees in educational studies. These programs can give you a solid understanding of education and learning needs and may prepare you for careers in adult education, nonprofit work, training and development for businesses, and other areas.
Below are some specializations in educational studies that you might find in nonlicensure-track programs:
Whether you're interested in training and development for businesses or working with a nonprofit, an instructional design concentration can help you develop the skills you need to plan and facilitate education programs. Instructional design majors typically study education technology, instructional design for e-learning, contemporary issues in the field, and programs for adult learners.
Public and Community Health Education
Students in public health education programs learn about different issues that affect community health across the country. Courses may cover nutrition, exercise, stress management, substance abuse, health advocacy, socioeconomic factors that impact health, and planning and implementing wellness programs.
Although this is typically reserved for graduate programs, some colleges offer educational leadership concentrations at the bachelor's level that prepare students to work as administrators for nonprofit organizations, education advocacy agencies, daycare programs, and other areas outside of K-12 schools. Educational leadership concentrations may have a focus on equity, education policy, or social justice in education. Degrees with an educational leadership concentration can also prepare students for master's and doctoral programs in the field.
This major is also more common for graduate programs, but some bachelor's degrees offer concentrations in adult education, career preparation, or skilled and technical instruction. In addition to traditional education courses, students may learn about instructional methods for various levels of education, different skills and careers, or community engagement for adults in the workforce.
Admission Requirements
College admissions requirements, admissions formats, and deadlines vary. Depending on the admissions format of the colleges you'd like to apply to, you may need to submit your applications as early as a full year before the fall semester when you plan to start taking college classes. Some colleges are more selective, and the most selective schools often set earlier deadlines.
When you submit your online application, you will probably be asked to submit your official high school or GED transcripts. Depending on the school's criteria, you may be required to show a GPA of at least 2.5 or possibly higher. Below are some other documents that you may be asked for:
SAT or ACT scores
A personal essay
One or more recommendation letters from teachers, coaches, supervisors, or other mentors
A list of extracurricular activities, including jobs and volunteer activities
What Can You Do With a Bachelor's in Education Degree?
Education majors who are passionate about learning have a range of career opportunities available to them. Some require only a bachelor's degree, while others may require an advanced degree in education, educational specializations, or educational leadership. Earning a graduate degree may also open the door to higher-paying administrative positions.
Further Education
A bachelor's in education can also open the door to graduate programs for careers in teaching, instructional design, administration, and educational leadership.
Prospective teachers who've earned a bachelor's degree in a subject other than teaching or education often pursue a master's degree in education to obtain a teaching credential and state teaching license. Current teachers may also use these programs to advance their understanding of teaching skills or gain experience in a specialized area. Master's programs are also available with concentrations in education technology, elementary teacher education, special education, literacy, teacher leadership, administration, and adult education, among others.
Doctoral degrees in education, or EdD degrees, are usually aimed at experienced educators who want to work in higher-level education policy or administration roles. These degree programs require students to perform in-depth research into a particular area of education, such as learning sciences and education technology or race and language in education.
Similar Pathways
Rather than earn a master's in education with a concentration, you have the option of earning a master's degree in specific education specializations. You can earn any of these related education degrees online.
Master's in Early Childhood Education
If you'd like to focus on working with young children ages 1-8, a master's in early childhood education may be the best choice for you. Programs are designed to help students deepen their understanding of children's educational, emotional, and social needs. This degree may help you qualify for teaching roles as well as leadership and administrative positions, such as preschool director or elementary school principal.
Master's in Educational Leadership
Master's in educational leadership programs extend an educator's knowledge beyond the classroom by exploring topics such as cultural diversity, curriculum design, collaborative leadership, and legal and ethical issues in education. This degree is designed to prepare graduates for administrative and policymaking roles.
Master's in Elementary Education
A master's program in elementary education is geared toward teachers who want to work with kindergarten through fifth-grade students. Courses focus on advanced teaching topics like curriculum development and assessment, and experiential learning activities help teachers enhance their skills in communication and classroom management.
Master's in Physical Education
Master's in physical education programs train graduates to work with young students at all grade levels, K-12. The curriculum is designed to equip you to explain the benefits of health and fitness, demonstrate how to participate in individual and group sports — such as basketball and swimming — and assess students' learning in this subject.
Master's in Secondary Education
A master's in secondary education may be your preferred choice if you intend to work with middle school and high school students. You'll take general education courses on subjects like adolescent psychology and teaching strategies, and you'll also learn how to teach the specific subject you've chosen, such as geometry or history.
Master's in Special Education
If you'd like to help young children who have learning disabilities or behavioral issues that may hinder their ability to learn, you may be interested in earning a master's degree in special education. You'll learn to modify lesson plans for your students and teach them effective coping and study skills so they can succeed in the classroom.
Education Careers
Many students enroll in an online education degree program to pursue a job as a teacher. You may be interested in working in early childhood education, elementary, or secondary education, but school systems also need teachers with training in special education, physical education, and other specialty areas.
An education bachelor's degree can also prepare you for careers outside of the traditional classroom, working with adults, English as a second language students, or the public. You could also pursue jobs in education advocacy, policymaking, community education, education-related nonprofit organizations, and other areas.
Financing Your Bachelor's Degree in Education
A bachelor's degree in education can be a significant investment, so you may want to determine how much you can afford to pay for college before selecting an education program. It's also worthwhile to consider the degree's return on investment, or ROI. This figure can be determined by comparing the cost of earning the degree — your estimated sum of tuition fees, books, and other expenses — to your potential lifetime earnings as a teacher or educator.
Cost
As you can see from our list of the best online education bachelor's degrees, the cost of earning a degree can vary widely. According to a 2022 College Board report, however, four-year public schools charge an average of $10,940 in annual tuition fees, while four-year private schools charge an average of $39,400. The College Board also notes that students spend an additional $1,240 annually on books and other supplies.
One way you may be able to reduce the total cost of earning an education bachelor's degree is to study online. Distance learning programs eliminate room, board, and transportation expenses, and some schools charge lower tuition rates for their fully online programs.
Financial Aid
Regardless of whether you're pursuing an in-person or online education degree, you may be eligible for federal, state, and private financial aid. To see if you qualify for financial assistance, you should submit a Free Application for Student Aid (FAFSA). After your application has been processed, you'll be notified if you qualify for financial aid from the federal or state government or from your school itself.
When you're reviewing your financial aid offer, keep in mind that grants and scholarships don't need to be paid back. Student loans, on the other hand, need to be repaid with interest. Also, note that federal student loans offered through the government tend to have lower interest rates and more flexible repayment plans than private student loans from banks and lending institutions.
For additional assistance, you may want to consider applying for private scholarships. There are many scholarships available specifically for students going into the education field, but you may need to submit separate applications — in addition to the FAFSA — for some of these opportunities. Also, because some teaching jobs are considered to be public service, you may qualify for a federal program like the TEACH Grant or Teach for America.
What Else Should You Consider?
When it comes to choosing an online education degree, there are a few different factors to consider. For education majors who want to work outside of the classroom, finding a degree program that matches your career goals is critical. Some focus on education and society and may offer leadership, education policy, or equity concentrations. Others emphasize teaching for specific groups, such as adult basic education, coaching, or community education.
If you want to become a teacher, you'll need to make sure an online program meets state licensure requirements in your area. Check that your program meets the academic requirements, is accredited, and includes enough student teaching hours to become a licensed teacher in the state in which you want to teach.
Accreditation indicates that a school's academic programs, faculty members, and student services have been evaluated for academic rigor and proven to meet standards of excellence. Besides being a potential requirement for licensure, enrollment in an accredited school may also influence your ability to obtain financial aid, transfer credits among schools, and gain acceptance into a master's program. Searchable databases of accredited colleges are available on the U.S. Department of Education and the Council for Higher Education Accreditation websites.
In addition to earning accreditation for the entire institution, a school can be accredited for individual degree programs, often by professional organizations, to ensure the programs are meeting industry expectations. Programmatic accreditation of online education programs may be conducted by one of two authorized agencies: the Association for Advancing Quality in Educator Preparation or the Council for the Accreditation of Educator Preparation.
One final consideration regarding online bachelor's programs in education is structure — whether a school offers synchronous or asynchronous online courses. Students who need a more flexible schedule may choose asynchronous classes, where they can watch pre-recorded lectures, complete coursework, and participate in class discussions through forums when it's convenient for them. For those who prefer a more structured learning environment, synchronous courses might be a better option. These online classes follow the traditional classroom model and meet virtually for live lectures and group discussions during a regularly scheduled time.
FAQs About Bachelor's in Education Programs
Do You Need an Education Degree to Teach?
---
No, you do not need an education degree to teach. However, most states require you to hold a bachelor's degree, have some experience with teaching, and meet other requirements to earn a teaching credential.
Why Is Education Important?
---
Contributing to children's education is perhaps one of the noblest career objectives you can find. Effective teachers, leaders, and educational materials can have a powerful impact on a child's life, helping them to discover their strengths and abilities while building their confidence. Collectively, education provides the foundation for stable and prosperous communities.
Is an Education Degree a BA or a BS?
---
Whether an education degree is a BA or BS depends on the school. Some colleges offer BA in education degrees that emphasize arts and humanities courses, while other colleges offer BS in education degrees that tend to focus on math and science.
What Can You Do With an Education Degree?
---
An education bachelor's degree is a flexible option that can lead to a wide array of career opportunities. Choosing a licensure-track program will help prepare you to teach in K-12 classrooms, while a nonlicensure-track program may equip you for alternative careers in education, such as instructional designer or education administrator.
Bottom Line
A career in the education field can mean many things, not just teaching. Earning an online bachelor's degree in education gives you numerous options in and out of the classroom, working with children or adults in a variety of capacities. If you're fascinated by the process of learning and want to develop your skills as a communicator, education may be the right major for you.
Why Trust Us?
60,000 Degrees Researched Annually
20,000 Hours Spent on Research Annually
Launching Rankings Since 2009
Meet our team
Related Articles
2023 Best Online Bachelor's Degrees in the U.S.
Earning an online bachelor's degree can vastly expand your career options and earning power. We've ranked the best colleges by alumni salaries.
2023 Best Online Master's Degrees in Education
Are you interested in earning an online master's degree in education? Find the best master's degrees in education from our 2023 list of accredited online schools.