2023 Best Online Economics Degrees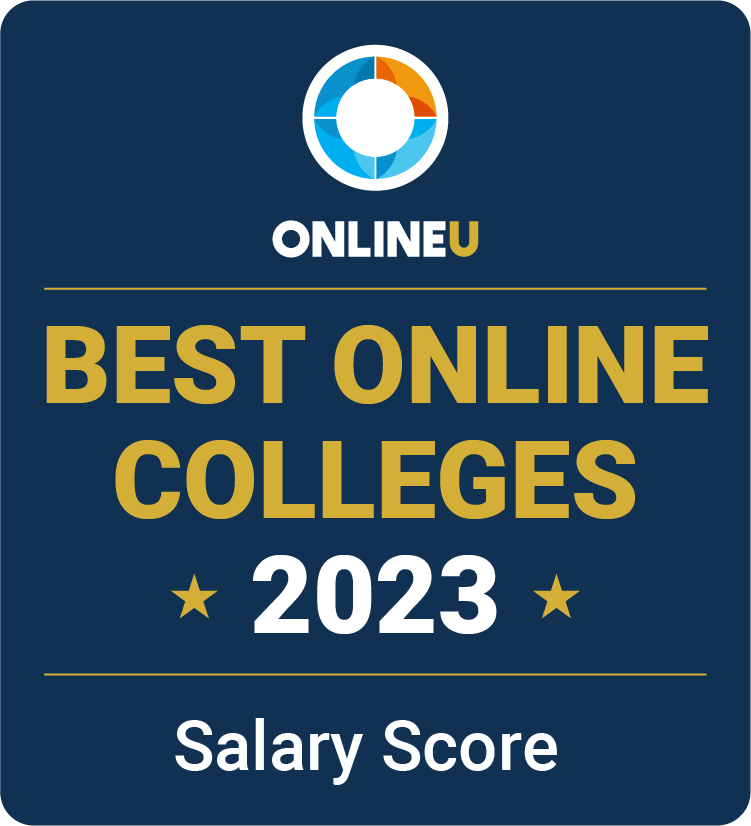 Economic factors, including supply and demand, labor supply, laws and policies, and government activity, drive U.S. marketplace stability. An online bachelor's in economics can help prepare students for careers where understanding these economic drivers that impact business is crucial for financial health. Attending online provides convenience and scheduling flexibility for students living far from campus or juggling multiple responsibilities.
We've ranked our list by online enrollment so you can see which programs are popular with students who may share similar interests and goals. View our methodology for more details about our list, or learn more about OnlineU. If you're looking toward the future, our list of the most affordable online master's degrees in economics can provide insight into what may lie ahead in graduate school.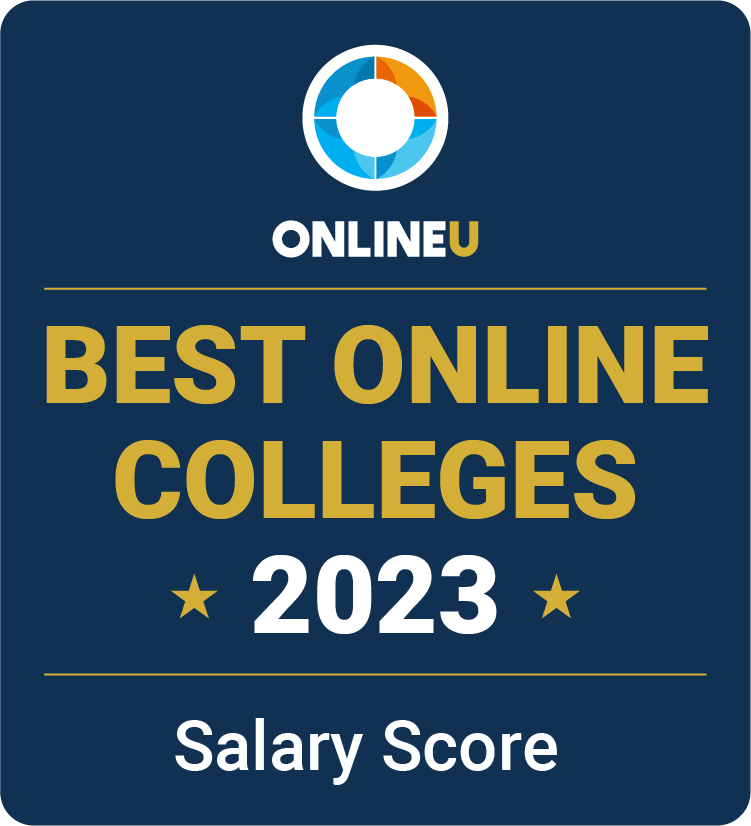 ADVERTISEMENT
Online Economics Bachelor's Degrees You May Be Interested In

The University of Arizona Global Campus
Annual Tuition: Not Provided
1 Programs (view all)

Annual Tuition: $17,800
2 Programs (view all)

Annual Tuition: $11,700
2 Programs (view all)
---
List Of Accredited Online Economics Schools
| School | Online Enrollment | Annual Tuition |
| --- | --- | --- |
| Liberty University | | |
| Arizona State University | 33,410 | $24,413 |
| Florida International University | 10,922 | $18,963 |
| Pennsylvania State University | 8,636 | $35,514 |
| Oregon State University | 5,999 | $31,215 |
| Park University | 5,473 | $11,190 |
| Fort Hays State University | 4,411 | $15,360 |
| Old Dominion University | 3,948 | $30,840 |
| Utah State University | 3,906 | $23,042 |
| SUNY Empire State University | 3,754 | $17,515 |
| Regent University Online | 3,146 | $18,620 |
| Colorado Christian University | 3,040 | $33,434 |
| University of Arizona | 2,558 | $11,800 |
| Washington State University | 2,437 | $26,419 |
| University of Massachusetts - Lowell | 2,164 | $33,574 |
| Indiana State University | 1,894 | $20,160 |
| University of North Dakota | 1,851 | $15,895 |
| National University | 1,849 | $13,320 |
| Texas A&M University - Commerce | 1,717 | $21,628 |
| Eastern New Mexico University - Main Campus | 1,514 | $8,448 |
| Eastern Oregon University | 1,365 | $21,729 |
| West Texas A&M University | 1,356 | $9,541 |
| Colorado State University - Fort Collins | 1,253 | $30,622 |
| Southeast Missouri State University | 1,223 | $13,830 |
| PennWest California | 1,141 | $15,726 |
| University of Utah | 1,071 | $27,220 |
| Bemidji State University | 998 | $8,940 |
| North Carolina A&T State University | 722 | $20,167 |
| University of Massachusetts - Dartmouth | 695 | $30,103 |
| Wayland Baptist University | 670 | $22,658 |
| University of Maine | 596 | $31,748 |
| Western Illinois University | 589 | $13,256 |
| University of Wisconsin - Whitewater | 504 | $16,416 |
| University of Nebraska at Kearney | 487 | $13,854 |
| Bryan College - Dayton | 376 | $27,900 |
| University of Hawaii at Manoa | 370 | $34,218 |
| Southern Wesleyan University | 348 | $25,516 |
| Hawai'i Pacific University | 339 | $27,500 |
| Ottawa University - Phoenix | 319 | $11,770 |
| Ottawa University Online | 205 | $12,316 |
| Lakeland University | 185 | $29,880 |
| Cardinal Stritch University | 168 | $31,798 |
| Ottawa University-Milwaukee | 109 | $11,770 |
| Graceland University | 65 | $13,050 |
| Spring Hill College | 2 | $40,648 |
| Ottawa University-Ottawa | 1 | $30,805 |
Overview of Online Bachelor's Degrees in Economics
Earning an online bachelor's degree in economics can provide a deeper understanding of the relationship between the economy and society. Students can develop their math, statistics, and research skills to solve problems and make informed economic decisions. To graduate, students are required to complete approximately 120 credit hours of this coursework, and in some programs, a senior capstone project is generally required. Programs often take full-time students four years to complete and longer for part-time students.
An online bachelor's degree in economics can provide a deeper understanding of the relationship between the economy and society.
Large corporations may prefer to hire economists with a master's degree or doctorate in economics. However, many government agencies hire economists with undergraduate degrees. Skills gained in an economics program may prepare students for work across different industries and occupations to evaluate economic health and identify factors for risk.
Admission Requirements
Admissions requirements for online bachelor's programs in economics are similar across schools and may include:
High school diploma or GED test scores.
Official high school or college transcripts.
Minimum GPA, usually between 2.0 and 3.0.
Completed application.
Application fee of approximately $50.
An increasing number of schools are eliminating the submission of standardized test scores as part of their enrollment policy, but check with your program to confirm whether they are required.
The Importance of Accreditation
The Council for Higher Education Accreditation and the U.S. Department of Education recognize 19 national and seven regional boards awarding accreditation based on academic quality. Most nonprofit universities are regionally accredited, preferred over national accreditation because of its prestige and age.
---
Students can verify an online school's accreditation status at the Department of Education's Database of Accredited Postsecondary Institutions and Programs. Students should choose an accredited institution not only for its verified academic quality, but also because accreditation is generally necessary to transfer credits and qualify for federal financial aid.
---
In addition to university accreditation, economics degree programs may be accredited by the Association to Advance Collegiate Schools of Business. The AACSB recognizes colleges and universities that meet specific standards of quality in their business and business-related educational programs. The AACSB website also maintains a directory of accredited programs.
Common Economics Courses
The curriculum in an online economic bachelor's degree program explores economic philosophy, how financial markets function, and the economy's impact on society. Economics majors usually study subjects such as intermediate microeconomics and macroeconomics, international trade, and supply and demand. While the titles of required courses and electives may vary from program to program, learning objectives for these online courses are similar:
Applied Regression Economics and Forecasting
This course includes statistical modeling and is used in business and institutional settings to predict future economic outcomes and influence policymaking.
Survey of International Economics
In this course, students explore international trade issues, theory, and monetary topics. Topics include global economic policies and currency issues.
Theory, math, and statistical methods are used in this course to explain economic phenomena. Students practice making qualitative statements into quantitative statements by applying economic theory and modeling.
This course covers sampling, estimation, probability distributions, and confidence intervals. Students examine the practical application of current statistical data to current economic trends.
The focus of this course is on the role of government in the economy. Students gain an understanding of the potential benefits of government policy and the response of economic agents to government decisions.
Concentrations within Economics Programs
A concentration is appealing because it demonstrates expertise and may make you more competitive in the job market. There are several concentrations in economics for online students to choose from:
Banking and financial economics focuses on the fundamental business, economic theory, and practices of financial institutions. This concentration also examines changes in policy or economic outlook that can affect the world's economy.
Business economics explores the financial situations and challenges corporations face and how the economy impacts an organization, its management, potential expansion, and implementing strategies for economic development.
International economics studies how countries interact economically with each other. It includes international trade, global investments, and the scientific prediction of production patterns around the world.
Political economy examines the relationship between a nation's population, its government, and how officials administer public policy with respect to the economy. It also includes the study of wealth and income across various populations.
Careers with an Online Economics Degree
Graduates with this degree can help companies weather economic ups and downs and evaluate financial risk. Businesses often rely on these individuals' data analysis skills to inform financial decisions for the health of the company. The Bureau of Labor Statistics identifies several occupations that require skills gained through an online economics degree program:
Actuaries use mathematics, statistics, and financial theory to analyze the economic cost of risk and uncertainty. They often support the insurance industry by conducting economic research, compiling statistical data, presenting findings to organizational leaders, and designing and testing new policies.
Financial analysts help businesses and individuals make financial decisions to increase profit and retirement account balances and assess the performance of investments. They study economic trends to guide business and investor decision-making.
Financial managers oversee a business' financial activities and plan for long-term financial goals. They help business leaders with decision making based on financial reports, economic trends, and budget forecasts. Financial managers also supervise other finance staff.
Market research analysts study market conditions and how they impact the sale of goods and services. They monitor and forecast sales trends, gather consumer and competitor data, and analyze statistical data to report back to management.
Associations for Economics Graduates
Economics graduates and professionals can join associations that help build community in the industry by offering networking opportunities, discussion forums, and continued online learning. Members can take advantage of an association's resources, including best practices, job listings and academic journals.
American Economic Association
Benefits of AEA membership include access to academic journals, magazine discounts, data sources, and opportunities to connect with other professionals at meetings and conferences. Membership is open to economics students, established economists, and anyone interested in advancing their career.
National Economic Association
NEA supports issues promoting economic growth among African Americans, Latinos, and other minorities. Members can access meetings and conferences, grants and scholarships, and job listings. Economic professionals across disciplines and industries are encouraged to participate.
National Association for Business Economics
NABE members can access up-to-date economic news, surveys, roundtable discussions, conferences, and educational and career development opportunities. Membership is available to economists and any other professionals who use economics in the workplace.
Is an Online Economics Degree Worth It?
Pursuing an online economics degree may be worth it if you are curious, reflective, and enterprising by nature and are looking for a satisfying career. If you also enjoy math, statistics, and problem-solving, it may make this degree and career path a natural fit. However, a degree's worth ultimately comes down to your career and financial goals.
Potential Benefits
An online bachelor's degree in economics has social relevance. Individuals skilled in economics and data interpretation who hold a broader perspective of the relationships between the economy and society are needed to help advance economic and social progress.
Enrolling in an online program may suit your schedule. If you juggle multiple responsibilities, the flexibility of asynchronous courses may be appealing.
Potential Drawbacks
Economics involves a lot of numbers and math. While completing complex calculations may be stimulating for some, it may not be for everyone. You'll be working with equations, graphs, data tables, money, and statistics, which could present some obstacles.
Earning your economics bachelor's degree online can be isolating. It may be difficult to network with others for future job opportunities or find support. Distance learning can be difficult to navigate if you are trying to complete complex assignments and need immediate help.
Related Articles
2023 Best Online Business Degrees
Find the best online business degree programs in 2023 based on data, like projected alumni salary outcomes. Our list only includes accredited online colleges.
2023 Best Online Bachelor's Degrees in the U.S.
Earning an online bachelor's degree can vastly expand your career options and earning power. We've ranked the best colleges by alumni salaries.