2023 Best Online Doctor of Nursing Practice (DNP) Degrees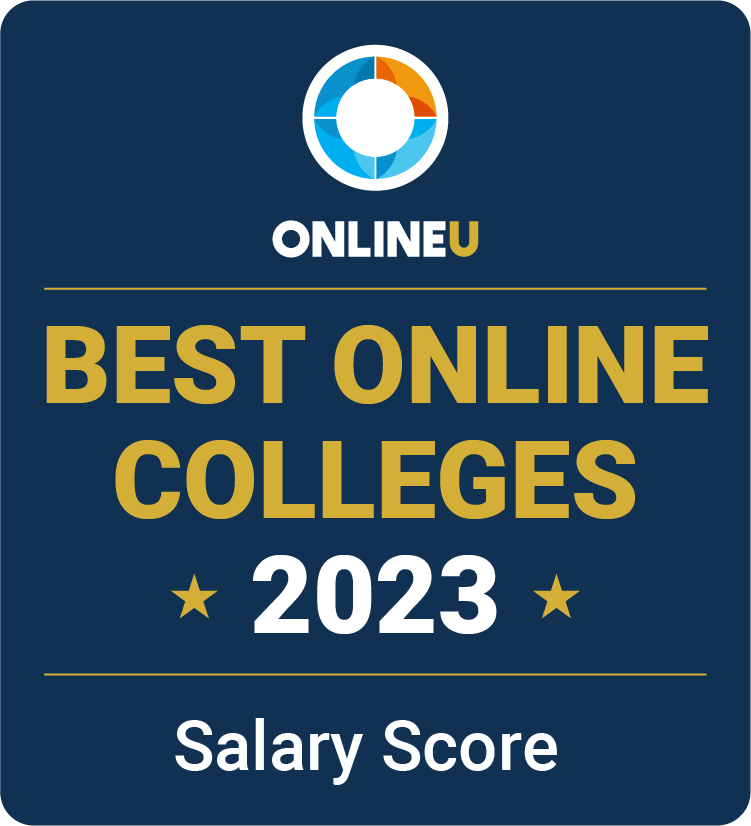 A Doctor of Nursing Practice (DNP) is the highest clinical degree a nurse can earn. Online DNP programs are often designed for current nurses who wish to become an advanced practice registered nurse (APRN). Graduates can apply for positions in managerial and administrative roles to manage teams and design health care programs. Students can choose an APRN specialization or a non-APRN specialization, depending on post-graduate career goals. Students with a Master of Science in Nursing (MSN) can usually complete the program within one to two years, while students with a Bachelor of Science in Nursing (BSN) may take up to four years to complete an online DNP program.
View our methodology for more details about our list or learn more about OnlineU.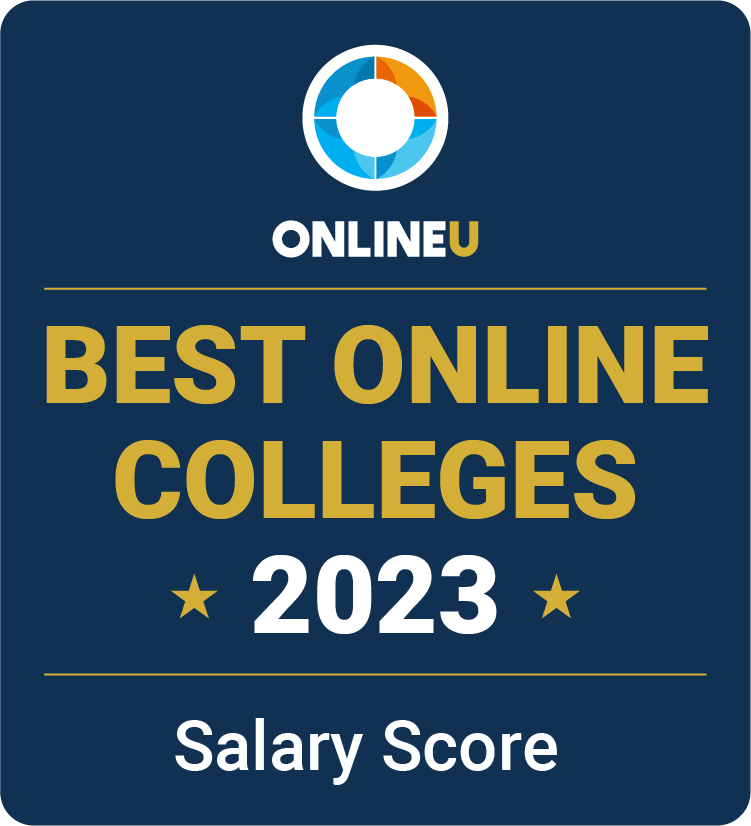 ADVERTISEMENT
Online DNP Doctoral Degrees You May Be Interested In

Annual Tuition: $11,538
2 Programs (view all)

Annual Tuition: $12,394
1 Programs (view all)
---
2023 Best Online Doctor of Nursing Practice (DNP) Degrees
| Rank | School | Salary Score | Median Starting Salary |
| --- | --- | --- | --- |
| # 1 | Missouri State University | | $168,518 |
| # 2 | University of Kansas | 97 | $160,586 |
| # 3 | University of Southern Mississippi | 96 | $157,573 |
| # 4 | Murray State University | 95 | $154,842 |
| # 5 | Drexel University | 67 | $126,366 |
| # 6 | Texas Tech University Health Sciences Center | 67 | $126,301 |
| # 7 | The University of Texas at Arlington | 65 | $125,276 |
| # 8 | The George Washington University | 64 | $124,241 |
| # 9 | Maryville University | 62 | $122,942 |
| # 10 | University of Missouri - Kansas City | 57 | $120,212 |
What Is a DNP?
Earning an online Doctor of Nursing Practice (DNP) helps you qualify for the most clinically advanced roles in nursing. A DNP is a terminal nursing degree representing the most advanced clinical education a nurse can receive. You might take anywhere between one and four years to complete an online DNP degree depending on your previous education and experience.
As a DNP graduate, you might be eligible to work in both clinical and administrative leadership roles as an advanced practice registered nurse (APRN). Clinical DNP graduates often become nurse practitioners (NP) or other types of APRNs who give advanced care in a specialized area. DNPs in leadership oversee multidisciplinary healthcare teams and programs and try to produce the best possible patient outcomes.
How To Choose an Online DNP Program
There's a lot to consider when deciding what college you should go to for graduate school. The factors below aren't an exhaustive list, but they can help you start your research into doctoral degrees in nursing.
The first step is to make a list of institutionally accredited schools with programmatically accredited DNP offerings. The respected accrediting authorities in nursing are the Accreditation Commission for Education in Nursing (ACEN) and the Commission on Collegiate Nursing Education (CCNE). Both ACEN and CCNE have searchable databases of accredited programs that can help you narrow your search to DNPs that have passed a thorough quality review.
Many students filter candidate schools by cost once they find a list of accredited programs. Tuition is the largest portion of a program's cost but you also need to consider mandatory fees, books, and supplies. You can review our financial planning resources to learn about financial aid options, government versus private student loans, GI Bill education benefits, and more.
Read through our list of the most affordable online DNP programs for low-cost options. We also have a list of the most affordable online bachelor's programs in nursing if you're not at the doctoral level yet.
Most DNP students are full-time nurses looking for programs that accommodate their work schedules. Many online DNP programs offer flexible part-time options. However, others require students to take a full-time course load.
Most schools offer asynchronous courses in their online programs. This means that classes have no live meetings. But keep in mind that as a clinical doctorate, a DNP requires you to work for hundreds of supervised hours in person at a healthcare facility.
Some DNP programs feature specialty concentrations so students can tailor their studies to the type of nursing they want to practice. See the Online DNP Specialties section for examples of available concentrations.
Many colleges provide board certification exam pass rates and post-graduation employment rates for their DNP graduates. Ask an admissions officer at the school if you can't find these statistics on any of the program's web pages.
BSN to DNP Degree Programs
If you have a Bachelor of Science in Nursing degree, you might choose a BSN to DNP program to help earn your doctorate faster. These programs don't skip the master's degree. Instead, you earn your Master of Science in Nursing along the way to your DNP. You may earn a doctorate in as little as three years with a full-time schedule or as many as four or five with a part-time course load.
Like any DNP, a BSN to DNP track focuses on teaching advanced clinical care skills. You'll take courses covering nursing outcomes management, health finance, and systems leadership. You'll also typically complete a capstone project or nursing rotation in an advanced practice area.
BSN to PhD Degree Programs
BSN to PhD nursing programs are research-focused degrees that require students to write a dissertation. Some programs also require students to complete an administrative, clinical, or nursing education specialty or declare a major and minor. Completing all of these requirements typically requires four to eight years of full-time study.
PhD-prepared nurses may potentially work as high-level administrators, educators, and researchers. Many of them work in academia but others find positions in healthcare administration or research and development for businesses.
Online DNP Specialties
Most DNP programs allow students to specialize in a focused practice area. We've listed some of the most common DNP concentrations for clinical APRNs below:
And here are some non-APRN DNP specializations that you might choose:
Admission Requirements and Online DNP Prerequisites
Admission requirements differ by school, but most programs have similar standards. BSN to DNP candidates need a BSN with a sufficient GPA, which is usually 3.0 or higher. Applicants for other DNP programs usually need an MSN with a similar GPA threshold.
Each DNP program has certain prerequisite course requirements to ensure that doctoral students are prepared for the program. You might need to take some courses before beginning a DNP if your nursing degree didn't satisfy the requirements.
Beyond degrees, each applicant needs a current registered nurse (RN) credential. An RN designation ensures that the nurse has demonstrated their ability by passing the National Council Licensure Examination (NCLEX). Most applicants have at least a few years of experience as an RN before pursuing their DNP.
Candidates typically submit reference letters from professors or managers who can discuss their academic, professional, and personal qualities. Most colleges also ask for a personal statement about the candidate's career goals. Some schools conduct interviews with prospective students.
If it's too early to think about doctoral programs, you can review our guide to becoming a nurse.
What Can You Do with an Online DNP?
Most DNP graduates pursue specialty nursing occupations based on their interests and experience. Some people continue to work directly with patients as APRNs while others use their clinical experience to inform a career in administration. Work settings include private practice, hospitals, clinics, public health sites, research organizations, extended care residences, and government facilities.
Below we've listed a few career possibilities for DNP graduates. All salary and 2021-2031 job outlook data come from the Bureau of Labor Statistics.
Certified Registered Nurse Anesthetist
Median Annual Salary:
$195,610
A certified registered nurse anesthetist (CRNA) is an APRN who's highly trained in giving and monitoring anesthesia. Becoming a CRNA requires a DNP, years of clinical experience, and a passing score on a national certification exam. These well paid professionals are also highly sought after because many parts of the country lack physicians who are trained in administering anesthesia.
Clinical Nurse Specialist
Median Annual Salary:
$81,220
Clinical nurse specialists are APRNs with expertise in a specialty. Specialties can be based on a patient's age or medical condition. For example, gerontology specialists work with older adults, while cardiac care nurses focus on patients of any age who have heart conditions. Most clinical nurse specialists earn advanced certifications in their areas of expertise.
Median Annual Salary:
$120,680
Nurse practitioners make up the fastest growing category of nurse and one of the fastest-growing occupations nationwide. Many NPs work as primary care providers in areas with physician shortages. Others focus on certain patient populations in the same way that clinical nurse specialists do.
DNP Salary
A DNP's salary is typically higher than that of nurses with less advanced degrees. Working in a large practice or hospital will likely yield higher pay than in smaller clinics or practices.
Keep in mind that salary depends heavily on location. For example, urban salaries tend to be higher than suburban or rural income.
Frequently Asked Questions About Online DNP Degrees
Is a DNP a Doctor?
---
The DNP is a clinical doctoral degree, but DNPs are not physicians and typically don't call themselves doctors. Some states have legislation prohibiting any medical professional who is not a medical doctor from referring to themselves as "doctor," regardless of their education level. This is meant to add transparency for patients, who may not understand the difference between a doctoral-prepared nurse and a medical doctor.
What Is the Difference Between a DNP and a PhD?
---
It can be tough to understand the difference between types of doctorates in any field. In nursing, a DNP is the patient-focused clinical doctorate that emphasizes giving direct care. A PhD is a research doctorate focused on asking questions and gathering data that clinical practice nurses can use in the field.
How Long Are Online BSN to DNP Programs?
---
The typical BSN to DNP program is between three and four years for full-time students. This is less time than doctoral students in other fields tend to take. Full-time students who already have MSNs might only need a year or two to graduate. Part-time BSN to DNP students can take as long as six to seven years.
How Long Is Online Nursing School?
---
The answer depends on what degree you're trying to get. Online Associate Degrees in Nursing (ADNs) can take as little as two years, while BSNs can take about four. As discussed, MSNs and DNPs usually take less time to finish if you opt for a BSN to MSN or BSN to DNP path.
Can a DNP Prescribe Medication or Write Prescriptions?
---
Some DNPs can prescribe pharmaceutical and non-pharmaceutical treatments. It's accurate to say that NPs can write prescriptions in all 50 states. But not all DNP graduates are NPs, who must pass a comprehensive exam. Even NPs may have restrictions on the types of substances they can prescribe in some states. They may also need to arrange with a physician to oversee their prescription authority in some states.
What Is the Highest Nursing Degree?
---
The highest clinical nursing degree is the DNP. The PhD in nursing is the terminal degree in nursing research.
Why Trust Us?
60,000 Degrees Researched Annually
20,000 Hours Spent on Research Annually
Launching Rankings Since 2009
Meet our team
Related Articles
2023 Best Online Nursing Degrees
Browse our 2023 list of the best online BSN degrees based on alumni salary data. Find the best online nursing degree program for you from our list of accredited online schools.