2023 Best Online Digital Marketing Degrees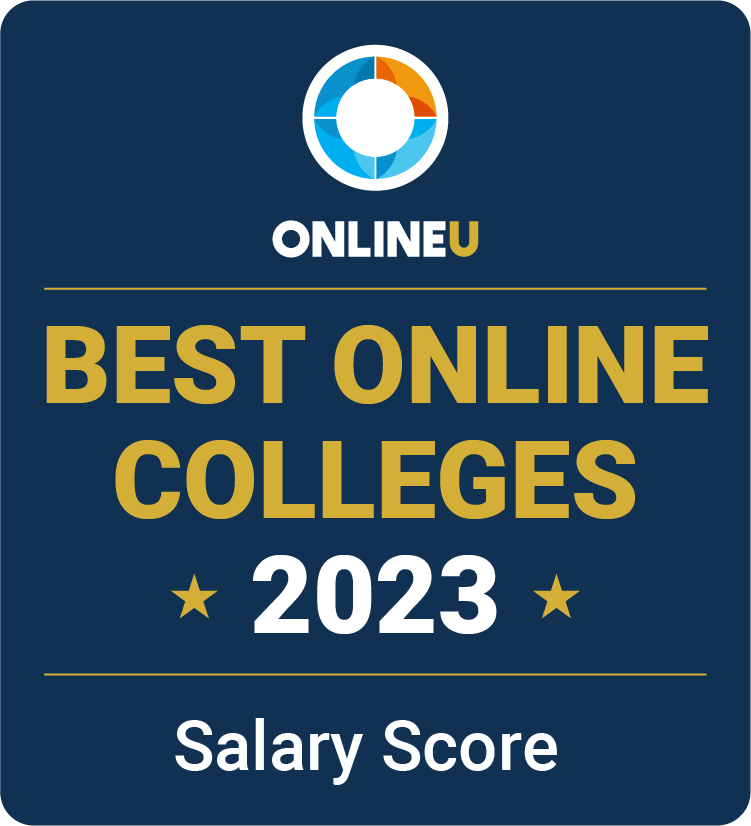 Understanding consumer behavior and utilizing available technology to promote services and products in order to target audiences are essential skills for those interested in digital marketing. An online bachelor's degree in digital marketing can help you prepare for a fast-paced career in marketing, public relations, content writing, and social media management. Many of these are affordable online marketing degrees and all are programmatically accredited by the nation's top industry organizations to ensure the skills you'll develop meet current employer expectations.
We've ranked our list by salary score so you can set realistic earnings goals and avoid excessive student debt. View our methodology for more details about our list, or learn more about OnlineU. If you're interested in a broader study of the field, we've also ranked the best online bachelor's degrees in marketing to help you explore broader options.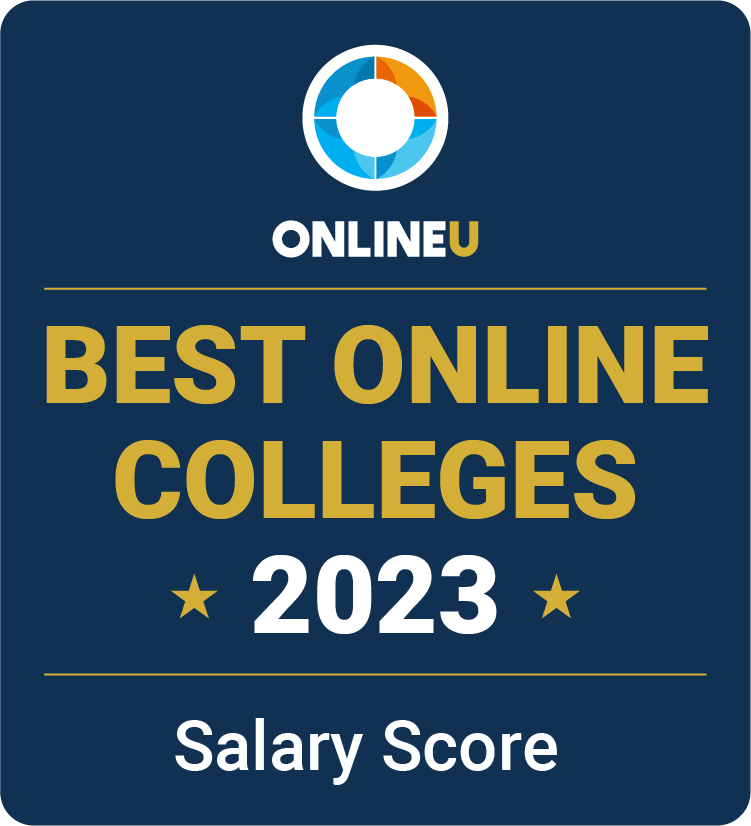 ADVERTISEMENT
Online Digital Marketing Bachelor's Degrees You May Be Interested In

Southern New Hampshire University Online

The University of Arizona Global Campus
Annual Tuition: Not Provided
1 Programs (view all)

Annual Tuition: $11,700
2 Programs (view all)
---
2023 Best Online Digital Marketing Degrees
#1
DePaul University
Salary Score:
Median Starting Salary:
Locations:
Accreditation:
DePaul University (DPU) is a Roman Catholic institution in Chicago offering an online Bachelor of Science in Business - Digital Marketing through its Driehaus College of Business. This STEM-designated program requires completing 128 credit hours — including at least 18 in the digital marketing concentration — to graduate. Full-time students can generally finish in four years. DPU has a 70% acceptance rate, and its 68% student graduation rate is higher than the national average.
DPU uses the Desire2Learn learning management system in order to deliver its online curriculum to distance learners. Those enrolled in the online undergraduate digital marketing concentration enroll in courses, such as Social Media Marketing, Mobile Marketing, Sports Sponsorship Marketing, and New Product Development. Graduating with this concentration in digital marketing also requires completing an internship to practice applying skills.
#2
Concordia University - Saint Paul
Salary Score:
Median Starting Salary:
Locations:
Accreditation:
Concordia University - Saint Paul (CSP) is a Christ-centered private school with a medium-sized student population. It offers an online Bachelor of Arts in Digital Marketing through its global campus. This digital marketing degree program has a project-based curriculum to help students develop and apply practical skills. Full-time students can complete this 120-credit program in as little as two years if they can transfer enough credits. CSP accepts 69% of applicants, and 62% of students earn degrees.
CSP delivers online coursework and instruction via Blackboard. It partners with the Lower Cost Models for Independent Colleges Consortium to provide diverse course instruction from industry experts from across the U.S. Digital marketing distance learners take classes such as Marketing Analytics, Digital Marketing Strategy Plan, Viral and Organic Growth, and Search Engine Optimization/Search Engine Marketing.
#3
Southern New Hampshire University Online
Salary Score:
Median Starting Salary:
Locations:
Accreditation:
Southern New Hampshire University Online (SNHU) is a public institution offering an online Bachelor of Science in Marketing - Digital Marketing. It's accredited by the Accreditation Council for Business Schools and Programs. This 120-credit program typically takes full-time students approximately four years to complete. SNHU's generous transfer policy enables students to transfer up to 90 credits of previously completed coursework, saving time and money. SNHU has a 94% acceptance rate and a 40% graduation rate.
SNHU's distance learners access Brightspace to receive coursework and instruction. Online digital marketing students participate and engage in classes such as Mobile Marketing, SEO vs. SEM, Digital Advertising, and Digital Analytics. The program finishes with a senior capstone course so students can demonstrate their new skills.
#4
Wilmington University
Salary Score:
Median Starting Salary:
Locations:
Accreditation:
Delaware-based Wilmington University (WU) is a private, nonprofit institution offering an online Bachelor of Science in Marketing - Digital Marketing accredited by the International Accreditation Council for Business Education. Graduating requires completing 120 credits, which generally takes four years of full-time enrollment. WU has an open admissions policy, meaning it accepts 100% of applicants. Of those who enroll, 45% graduate with their degrees.
WU uses Canvas to deliver its online coursework and instruction. Digital marketing distance learners take various classes, such as Global Marketing, Consumer Behavior, Mobile Marketing, and Social Media Marketing. They also choose between an internship or experiential learning opportunity to graduate. The program curriculum also helps students qualify for various Google Analytics certifications.
#5
Temple University
Salary Score:
Median Starting Salary:
Locations:
Accreditation:
Philadelphia's Temple University (TU) is a large, public institution offering an online Bachelor of Business Administration in Marketing - Minor: Digital Marketing, which may be completed as a three-year accelerated program. It's offered through the Fox School of Business, and it's accredited by the Association to Advance Collegiate Schools of Business (AACSB). Graduating requires completing 120 credit hours, including 15 in the digital marketing minor. TU has a 71% acceptance rate, and still, its student graduation rate is higher than average at 72%.
TU provides Canvas to its distance learners, which allows them to access online coursework and instruction. Digital marketing students enroll in online classes, such as Web Art and Design, Survey of New Media, Multimedia Storytelling, and Introduction to Internet Studies and Web Authoring.
Overview of Bachelor's in Digital Marketing Degrees
Digital marketing — an occupation that's expanding at a rapid pace — offers a wealth of job opportunities for prospective college students. E-marketing experts say that worldwide digital advertising spending reached $567 billion in 2022 and will soon top $1 trillion. This growing market highlights the importance of digital marketing and the need for qualified professionals in the field. An online bachelor's program in digital marketing can be a great first step toward joining this bustling industry.
While many colleges offer general marketing degrees, some are now offering targeted bachelor's programs in digital marketing. Broad-based programs will include topics like brand management and market research techniques, but digital marketing programs take a deep dive into digital media, search engine optimization (SEO), and social media.
If digital media is your passion and you're thinking about preparing for a career in digital marketing, you can choose between earning a digital marketing degree online or in person. Online degrees are now just as respected as traditional degrees, and the flexibility of attending school on your own schedule may be a better fit for your needs.
Degree Requirements
Admission requirements for a digital marketing program vary by school, but you may need to complete the following steps:
Show a minimum GPA of 2.5 or 3.0 on a high school transcript
Provide one or more letters of recommendation from a teacher, coach, or supervisor
Write an essay or personal statement on your education and career goals
Submit official ACT or SAT scores, with minimums that vary by school
Once you begin your program, online digital marketing degrees at the bachelor's level typically require students to complete 120-126 credit hours. Graduation requirements typically include a mix of general education, core marketing courses, and electives.
Common Courses
In addition to major-specific courses, many programs in digital marketing require you to complete internships and capstone projects. These learning experiences help you gain practical experience while allowing you to demonstrate your understanding of digital and traditional marketing principles. Your capstone project also makes a great addition to your portfolio of professional work.
Bachelor's programs often include the following common courses:
Whether they're specializing in digital marketing or not, all marketing students need a comprehensive overview of the foundational concepts in marketing, including product development, pricing strategies, promotion, and distribution. This course explores how to identify target markets, understand consumer behavior, and develop effective marketing plans.
Social media platforms have become powerful marketing tools, so this course features hands-on assignments that teach students how to craft compelling content, build online communities, and measure the impact of social media campaigns. Coursework covers strategies for various platforms and discusses how to effectively engage with audiences and manage a brand's online presence.
Search Engine Optimization (SEO)
This course focuses on the strategies used to improve website visibility and ranking on search engines, covering topics such as keyword research, on-page and off-page optimization, and link building. It also teaches students about SEO-friendly web design and how to analyze website performance using SEO tools and metrics.
Probably one of the later classes in a digital marketing bachelor's program, this course explores the principles and strategies of advertising in the digital world. Coursework should cover advanced topics such as pay-per-click (PPC) advertising, display ads, and mobile advertising. It provides students with an understanding of how to develop and execute effective digital advertising campaigns, as well as how to measure and analyze their impact.
This course examines the process of creating and distributing valuable, relevant, and consistent content to attract and engage a clearly defined audience. It covers content strategy, creation, distribution, and measurement. Learners practice developing various forms of content, including blogs, videos, and infographics, to achieve marketing and business goals.
Digital marketing efforts need to be closely measured and monitored to ensure they're achieving the desired results. This course introduces students to the techniques and tools used to collect and interpret data in order to make informed marketing decisions. It covers topics such as customer segmentation, competitive analysis, and the use of statistical software, such as Google Analytics.
Accreditation
Institutional accreditation is essential when selecting an online digital marketing program. Accreditation ensures that the college or university meets specific quality standards, and it can impact financial aid eligibility, credit transfers, and job prospects after graduation.
All of the schools on our list of the best online digital marketing degrees are accredited. However, you can find out if the school you're considering attending has earned institutional accreditation by searching the US Department of Education or Council for Higher Education Accreditation directories.
Individual programs can also earn programmatic accreditation, which means that they have been designed to give you industry-standard skills and knowledge. Undergraduate programs in business, which include marketing programs, may be accredited by either the Accreditation Council for Business Schools and Programs (ACBSP) or the Association to Advance Collegiate Schools of Business (AACSB).
What Can You Do With a Bachelor's Degree in Digital Marketing?
A bachelor's degree in digital marketing equips graduates with the technical skills necessary to succeed in various marketing roles. Graduates often pursue careers in social media marketing, SEO, digital advertising, content marketing, and more. The degree also provides a springboard to further education.
Further Education
While a bachelor's degree in digital marketing provides a solid foundation for a career in the field, you may decide to further your education with a master's or doctoral degree. Graduate programs, such as a master's degree in marketing, a Master of Business Administration (MBA) with a concentration in marketing, or a Doctorate in Business Administration (DBA) with a marketing specialization can provide advanced marketing skills and leadership training. These degrees can open doors to high-level roles in marketing management, consulting, or academia.
Digital Marketing Careers
Once you've earned your online digital marketing degree, you'll be prepared to start building your marketing career by taking on one of several roles within the field. For example, you could become an SEO specialist who optimizes website content for search engines to improve ranking and visibility. You could also become a social media manager who develops and implements marketing strategies on social media platforms.
As you gain experience, you may be able to advance to higher-level management positions. Digital marketing managers, for instance, oversee the planning, development, and execution of marketing campaigns across various digital channels. According to the Bureau of Labor Statistics (BLS), the median annual salary for all advertising, promotions, and marketing managers is $133,380. This occupation is projected to grow by 10% through 2031.
Financing Your Digital Marketing Degree
As long as you're enrolled in an accredited online degree program, you may qualify for financial aid from several sources. These include the federal and state governments and the school you plan to attend. To determine how much funding you could receive, you'll need to submit the Free Application for Federal Student Aid (FAFSA).
Scholarships and grants from the government and private organizations, businesses, and schools are also available. They are typically awarded based on merit, need, or specific criteria such as your field of study or personal background. These types of funding are preferred because they generally don't have to be repaid.
If you don't qualify for enough grant or scholarship money, you might need to finance your education with a student loan. The interest on a federal or private student loan, however, can add a substantial amount to the total cost of earning a degree. Before you accept a student loan, you can use our student loan repayment calculator to determine the full loan amount.
FAQs About Online Digital Marketing Degrees
Is a Digital Marketing Degree Worth It?
---
Yes, a digital marketing degree is worth it for many students. The BLS predicts strong job growth specifically in digital marketing-related occupations. By earning a degree in the field, you can develop your expertise in the tools and techniques used in these roles.
Is a Digital Marketing Degree Hard?
---
The difficulty of earning a digital marketing degree online depends on your background and interest in the field. The students who may be most successful in a digital marketing program will possess a mix of creativity, analytical skills, and a grasp of technology.
What Are the Qualifications for Becoming a Digital Marketer?
---
The qualifications for becoming a digital marketer typically include a bachelor's degree in digital marketing or a related field, practical experience often gained through internships or entry-level positions, and a strong understanding of digital platforms and marketing strategies.
Some of the required technical marketing skills include the ability to use different types of software, such as data analytics, photo imaging, and customer relationship management (CRM) software. Useful soft skills include collaboration, active listening, writing, and problem-solving.
Does Digital Marketing Pay Well?
---
Bottom Line
As the digital landscape continues to evolve, the demand for professionals with a solid understanding of digital marketing strategies will continue to grow. Colleges with digital marketing degrees can help you prepare for an interesting and rewarding career in this rapidly expanding field.
Why Trust Us?
60,000 Degrees Researched Annually
20,000 Hours Spent on Research Annually
Launching Rankings Since 2009
Meet our team
Related Articles
2023 Best Online Business Degrees
Find the best online business degree programs in 2023 based on data, like projected alumni salary outcomes. Our list only includes accredited online colleges.
2023 Best Online Marketing Degrees
Explore our 2023 list of the best colleges offering online bachelor's in marketing degrees. Learn about tuition costs and potential alumni salaries.