2023 Best Dental Hygienist Online Programs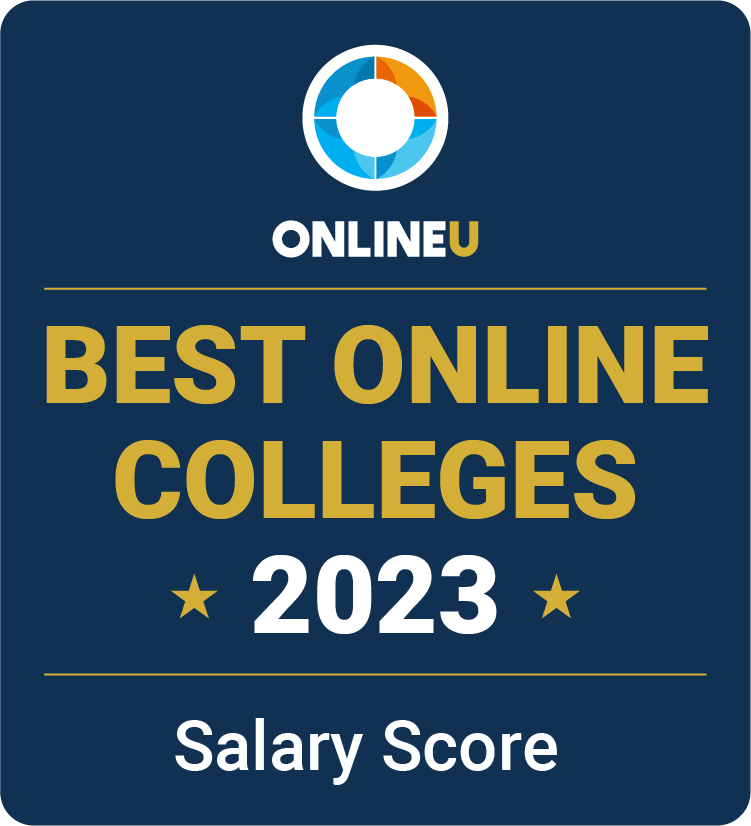 Students studying dental hygiene online at the bachelor's level strive to acquire the advanced skills necessary to lead staff teams, educate patients and communities, and provide professional instruction. To accomplish their career goals, many choose to continue their higher education while practicing as dental hygienists by enrolling in an online bachelor's degree in dental hygiene.
We've ranked these programs by Salary Score to help you increase your earning potential. View our methodology for more details about our list, or learn about OnlineU. You can also review our dental hygienist career guide, where we provide more detailed information about this in-demand field.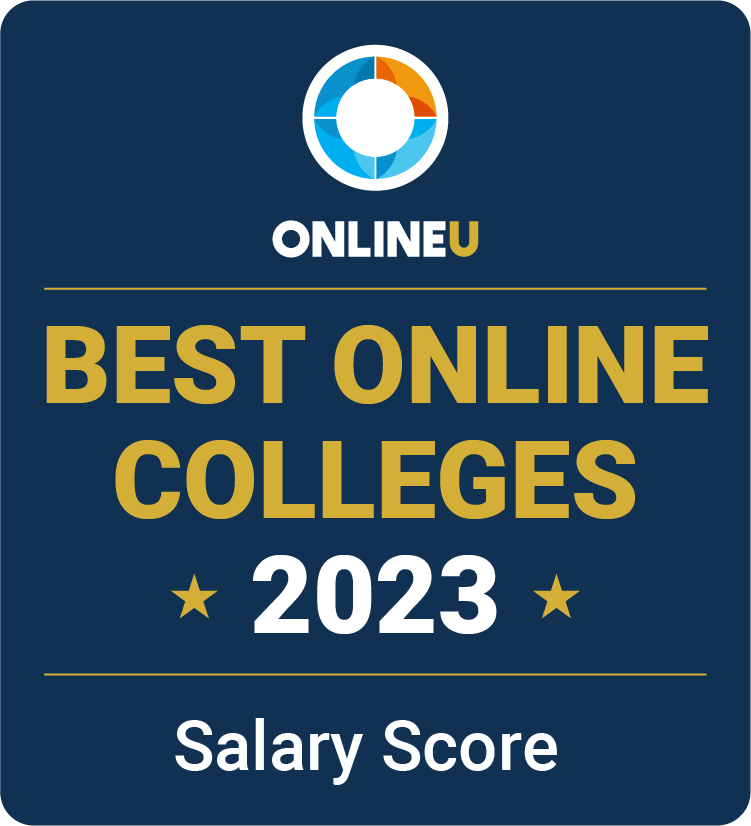 2023 Best Dental Hygienist Online Programs
| Rank | School | Salary Score | Median Starting Salary |
| --- | --- | --- | --- |
| # 1 | Farmingdale State College | | $66,616 |
| # 2 | Eastern Washington University | 80 | $63,361 |
| # 3 | University of Bridgeport | 79 | $62,863 |
| # 4 | St. Petersburg College | 71 | $60,802 |
| # 5 | Oregon Institute of Technology | 69 | $60,194 |
| # 6 | Old Dominion University | 66 | $59,578 |
| # 7 | Pennsylvania College of Technology | 64 | $58,987 |
| # 8 | Texas Woman's University | 61 | $58,388 |
| # 9 | Northern Arizona University | 58 | $57,623 |
| # 10 | Minnesota State University at Mankato | 55 | $57,048 |
What Is An Online Dental Hygienist Program?
Dental hygienist programs online are designed for licensed professionals who have completed an associate degree and met all the dental hygienist education requirements. Some programs allow students to enroll while they're in the process of completing their associate degree.
So, online dental hygienist programs are degree completion programs that prepare students to work directly with dental patients, carrying out essential procedures in oral healthcare environments.
Unlike dental assistants, professional dental hygienists typically work independently of dentists, performing routine cleanings, taking X-rays, and educating patients. Dental assistants are different because they're trained to work alongside dentists, therefore requiring less education and experience.
To obtain a license, graduates of an associate degree must take a state or regional clinical exam and the written National Board Dental Hygiene Examination (NBDHE). This differs from dental assistant education requirements, which include a high school diploma. No matter the program level, students must ensure the school is accredited, meaning it's been evaluated for quality by an independent agency.
How Long Does It Take To Get a Dental Hygienist Program Online?
Dental hygienist online programs take two years to complete for full-time students. While traditional bachelor's degrees take four years, degree completion programs use students' existing credits from a two-year associate degree to shorten the time it takes to graduate. This route benefits students who want to enter the profession and gain experience before finishing a full bachelor's degree.
Common Courses
By combining clinical studies with scientific courses, students learn how to take care of patients and complete oral health procedures. This requires the study of radiology for mouth X-rays, periodontics for tooth decay and disease, and the latest dental technology tools, such as lasers and computer software. On the scientific side, courses explore the biology of the human body and the various diseases that impact oral health.
In the program, students also develop critical thinking, management, quality assurance, and policy development skills. Here are some courses commonly found in online dental hygienist programs:
A radiology course examines ionizing radiation and the different ways to conduct X-rays for dental patients. Students learn intraoral and extraoral X-ray techniques like bitewing, panoramic, tomograms, and occlusal. They'll also understand X-ray examination, analysis, and interpretation.
This course provides students with a foundational understanding of teeth structure, function, and surrounding tissue. Instructors use lab work and identification exercises to instill knowledge of tooth forms, joint structures, chewing muscles, and the bones of the head and neck.
A pharmacology course teaches the basic principles of the practice and the specific substances used in dental hygiene. Students explore use cases, side effects, adverse reactions (particularly regarding anesthesia), administration techniques, and dosage forms. This course also emphasizes the importance of decision-making in pharmacological practices.
Professional Communication and Behavior
Soft skills are also developed in a bachelor's degree dental hygienist program. Communication and motivation are crucial to the success of professionals, which is why this course explores educational principles, behavioral change, and learning theory. Students also learn how to work with patients who have special needs.
What Jobs Can I Get With an Online Dental Hygienist Degree?
Most hygienists pursue bachelor's degrees to gain a comprehensive education and further their careers in the dental field. Their professional responsibilities include screening patients for diseases, administering cleanings, and updating patient records. According to O*Net, the job growth rate for dental hygienists is between 5% and 8%, with a median annual salary of $81,400.
Some hygienists pursue specialized roles through advanced training, such as geriatric or pediatric dentistry. Specializations are also available for specific biological areas, including periodontal hygienists for gum disease or orthodontic hygienists for misaligned teeth.
Some roles that bachelor's graduates can pursue don't require such intensive training. While dental hygienists typically complete their work alone, dental assistants work alongside dentists to assist them with important procedures. They earn a median annual salary of $44,800, with job growth between 5% and 8%. Similarly, dental laboratory technicians earn a median annual salary of $46,100, although their job growth is at a 2% decline. They don't work directly with patients. Instead, they work behind the scenes to construct, test, and repair dental equipment such as dentures, crowns, and bridges.
While these positions don't always require a four-year undergraduate degree, hygienists can use their additional management skills to pursue a wider variety of roles. For example, dental office managers oversee the daily operations of oral health practices, including human resources, scheduling, and finance, allowing them to earn a higher median annual salary of $104,800. Plus, job growth for these roles is 9% — much higher than normal — making it an excellent option for hygienists who want to work in management.
How Much Money Can I Make With a Dental Hygienist Bachelor's Degree?
The median annual salary for a dental hygienist is $81,400, according to the Bureau of Labor Statistics (BLS). Additional data shows that the lowest 10% earn $61,500, with higher-earning hygienists making $107,600. While this is the most common professional route for dental hygienist graduates, other opportunities are available based on the degree specialization and professional certificates earned after graduation. Among these alternate jobs, dental assistants are among the lowest earners at $44,800, while dental office managers fall in line with the highest hygienist salaries at $104,800.
Licensure for Dental Hygienists
For all healthcare professionals, including dental hygienists, state licensure is the strongest form of regulation and is required to legally practice as a professional. Licensure requirements vary by state, but aspiring dental hygienists must first earn their degrees through an accredited dental hygiene program. Graduates then need to pass the NBDHE and their state's specific board examination. Other potential requirements may include CPR certification, letters of recommendation, and a background check. Once licensed, professionals are known as registered dental hygienists (RDH).
What Certifications are Available for Dental Hygienists?
Dental hygienists must earn either an associate degree from a two-year program or a bachelor's degree from a four-year program and obtain state licensure to practice. However, students who are eager to enter the dental field more quickly can earn a dental assistant certificate or diploma in less than one year or a dental laboratory technician certificate or associate degree in two years.
To enhance their professional status, some assistants, technicians, and hygienists may want to seek certification in addition to earning a degree, certificate, or diploma from a dental program. To earn certification, program graduates must pass a certification exam, which allows them to demonstrate a high level of skill and knowledge. The following are examples of certifications available to dental care professionals:
Certified Dental Laboratory Technician
A certified dental technician often works in a dental laboratory, producing such dental specialty items as crowns, bridges, implants, and dentures. The examination is administered by the National Board for Certification in Dental Laboratory Technology.
Certified Dental Radiologist
Many states require dental assistants or dental hygienists to complete the Radiation Health and Safety examination prior to operating x-ray technology and performing radiology procedures.
Certified Orthodontic Assistant
Certified orthodontic assistants are dental hygienists who work with orthodontists to diagnose and treat teeth and jaw issues, such as overcrowded teeth, crossbites, and overbites. This certification exam is administered by the Dental Assisting National Board.
Applying For a Dental Hygienist Degree
Prospective students should note the different admissions requirements for applying to an online college as dental hygienists. Requirements vary from school to school, but there's one consistent condition: Students must have earned, or are in the process of earning, an associate degree in dental hygiene. This gives students the foundational credits they need to pursue a bachelor's degree. Furthermore, many schools require students to be licensed hygienists before applying. Licenses are achieved through an associate degree and passing the National Board Dental Hygiene Examination.
FAQs About Dental Hygienist Degrees
Can You Get a Dental Hygienist Degree Online?
---
Dental hygienist degrees are available entirely online. Students engage in classroom discussions, video lectures, and homework assignments, all from the comfort of their own homes or remote offices. This makes online degrees just as respected as those earned on campus. Post-licensure bachelor's degrees don't typically require on-site clinical experience because that would have already been acquired during the associate degree.
Can I Become a Dental Hygienist Without a Degree?
---
All dental hygienists are required to at least have an associate degree in dental hygiene. This is the quickest way to become a professional dental hygienist because it can be completed in two years. Bachelor's degrees are only sometimes necessary, but they can benefit professionals seeking specialized training or those wishing to earn a more comprehensive education in the arts, sciences, and humanities.
What Degree Does a Dental Hygienist Need?
---
Dental hygienists must complete an accredited dental hygiene program before working in professional healthcare settings. An associate degree is the minimum requirement, usually taking two years to complete. They are delivered by colleges, universities, technical schools, and dental schools. Once students graduate from an associate degree in dental hygiene, they must take the NBDHE.
Is a Dental Hygienist Degree Worth It?
Dental hygiene bachelor's degrees are worthwhile for aspiring hygienists who want additional academic experience beyond an associate degree. Students get to explore different elements of anatomy, pathology, and radiology while gaining other skills in communication and management.
Below are some pros and cons of pursuing a dental hygiene bachelor's degree:
Benefits
Dental hygienists have higher salaries than most other jobs. The median annual salary for hygienists is ~$81,400, according to BLS data, while that metric only reaches $46,300 for all other U.S. occupations.

Graduates are often prepared for management roles. Bachelor's degrees are designed to build upon technical associate degrees with healthcare-focused leadership and communication courses.

Hygienists tend to take great pride in their work. Many professionals boast the satisfaction they receive from providing dental cleanings and educating patients on healthy oral habits to prevent disease and decay.
Drawbacks
Bachelor's degrees aren't always necessary. Regarding higher education requiremetns, hygienists only have to earn an associate degree to begin working in a professional setting.

The learning never stops. Hygienists must take continuing education courses to stay up-to-date with dental research, tools, and technologies.

The study material can be challenging. Dental hygiene students undergo extensive technical training and learn complex scientific principles and processes.
Why Trust Us?
60,000 Degrees Researched Annually
20,000 Hours Spent on Research Annually
Launching Rankings Since 2009
Meet our team
Related Articles
2023 Best Online Associate Degrees
Learn about the best online associate degrees available in 2023 from our list of accredited online schools.
2023 Most Affordable Online Dental Hygiene Programs
Explore our list of the top ten most affordable colleges for online bachelor's degrees in dental hygiene.