2023 Best Online Cybersecurity Degrees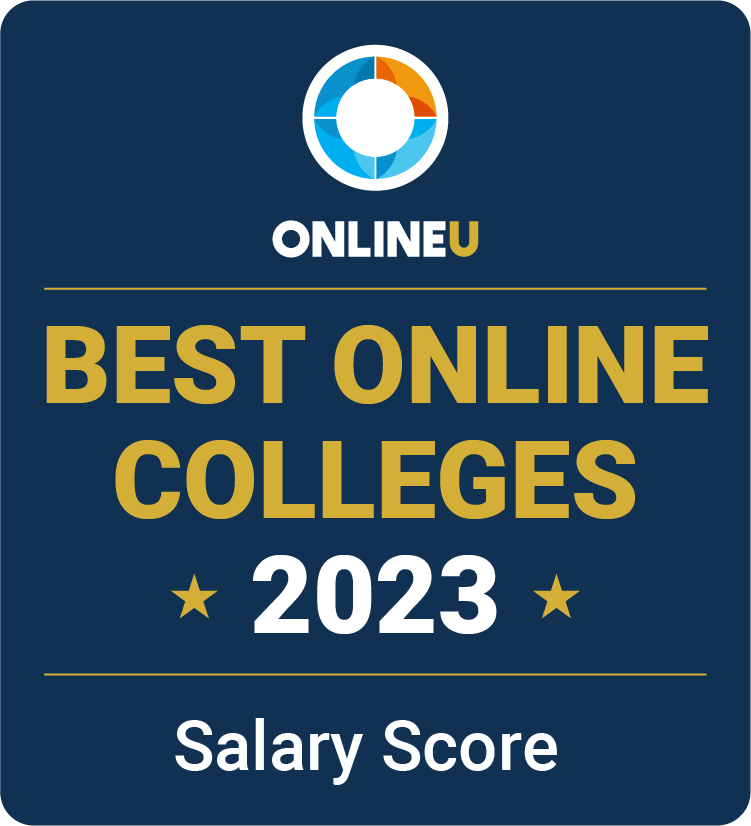 An online cybersecurity bachelor's degree teaches students how to protect companies and organizations from vulnerabilities in their networks and information systems. The coursework explores various ways to analyze threats and the processes used to implement security measures that protect valuable data. Instructors are likely to cover subjects such as cloud infrastructure, data management, and ethical hacking. Students may also learn team management and communication skills because many cybersecurity careers take place within a team environment.
View our methodology for more details about our list, or learn more about OnlineU.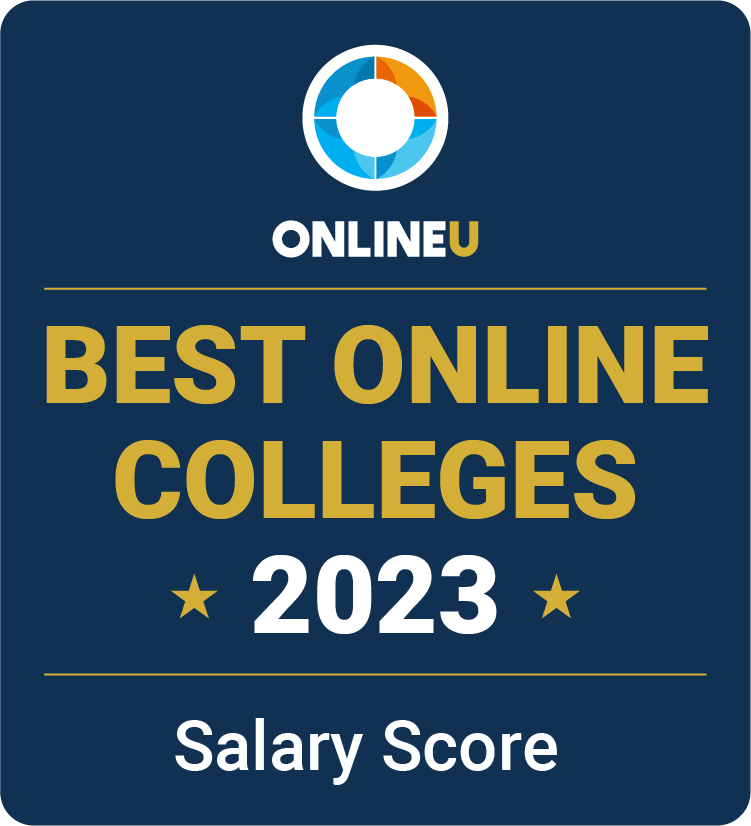 ADVERTISEMENT
Online Cybersecurity Bachelor's Degrees You May Be Interested In

Southern New Hampshire University Online

Annual Tuition: $19,398 - $29,428
1 Programs (view all)

Annual Tuition: $16,639
1 Programs (view all)
---
List Of Accredited Online Cybersecurity Schools
| School | Online Enrollment | Annual Tuition |
| --- | --- | --- |
| Western Governors University | | |
| Southern New Hampshire University Online | 86,849 | $9,600 |
| University of Phoenix | 72,096 | $9,552 |
| Strayer University | 41,599 | $13,515 |
| American Public University System | 37,335 | $7,324 |
| University of Maryland Global Campus | 35,971 | $12,336 |
| Liberty University | 34,092 | $11,700 |
| Purdue University Global | 28,447 | $14,358 |
| Excelsior University | 22,674 | NA |
| DeVry University | 16,922 | $18,197 |
Overview
The federal government's Cybersecurity & Infrastructure Security Agency publishes some very sobering stats about cyber crime. For example, the agency notes that consumers spend an average of $358 and 21 hours of their lives each year fighting online crime. Further, computers in one in three homes are infected with malicious software, and 47% of American adults have had their personal information exposed by cyber criminals.
For these reasons and others, the top online cybersecurity programs are more important than ever. By pursuing a degree in this program, students can learn what it takes to protect homes and businesses from various online threats as well as how to protect computer data, operating systems, and networks from cyber attacks.
What Can I Expect From an Online Bachelor's in Cybersecurity Program?
When you decide to pursue an online bachelor's degree in cybersecurity, you make the decision to enter a growing and dynamic field of study.
---
Many of the best and highest-paying jobs in technology require a bachelor's degree in cybersecurity or a computer-related field, and job growth is expected to be phenomenal in
related industries
over the decade leading up to 2030.
---
The fact cybersecurity is a technology-related profession also means you can easily earn this degree online and from the comfort of your home. Online bachelor's and master's degrees in cybersecurity are also fully respected — provided a program is accredited — and many schools offer the same curriculum to their online students as they do for those earning an on-campus degree.
Bachelor's degrees from the best online colleges for cybersecurity can take anywhere from 21 months to four years to complete, and it's often possible to transfer existing college credits to your new school. Admission requirements also vary by institution, but some of the best schools for cybersecurity let you get started without having to take college entrance exams or maintain a specific GPA.
Is Cybersecurity a Hard Major?
The best cybersecurity schools can help you prepare for an in-demand career, yet you should definitely expect the curriculum to be rigorous and demanding. The reality is, this college major requires you to understand the fundamentals of information security at every level as well as network security, cloud security, data security, and more.
If you're already good with computers and knowledgeable about IT fundamentals and network security, you may have a leg up when it comes to earning a degree in cybersecurity. However, those with minimal experience using computers may face a learning curve as they begin their program.
Common Courses for a Cybersecurity Major
The best cybersecurity schools introduce students to the fundamentals of computer security and build from there. This means students pursuing an online bachelor's degree in cybersecurity will take core courses that provide general education as well as targeted courses meant to help grow knowledge and expertise in the field.
Core courses that may be required for this program include English Composition, Applied Algebra, Arts and Humanities, and more. Meanwhile, technology courses required for this program include at least the following:
Computer Operating Systems
Students pursuing a degree at the best cybersecurity schools need to have a full understanding of computer operating systems and how they work. This program provides an introduction to the features and components of computer operating systems as well as the common issues that plague them. Students also learn how to maintain computer operations systems and how to troubleshoot problems as they arise.
Digital Forensics is the study of how cybercrimes are investigated, and it's an important component of any cybersecurity career. Students who take this course learn about the most common cybercrimes that take place in homes and in corporate settings as well as how to handle evidence and trace incidents back to their place or origin. Cybersecurity students generally walk away from this course with a better understanding of various online threats and the security laws that aim to protect against them.
IT Fundamentals includes the study of information technology as well as its foundations and disciplines. Course participants learn about the roles and functions of an IT department within an organization or industry as well as the hardware and software programs that companies commonly use. Other topics covered include data storage and retrieval as well as network and system security.
Network Security is the study of the most common network-based attacks faced by companies and organizations. Students learn about specific vulnerabilities organizations face when it comes to using their networks and other virtual systems to operate. Faculty may also cover detection and prevention technologies that can work in students' favor.
This course introduces students to various testing techniques they can use to examine their organization's systems for vulnerabilities. Topics covered include planning and scoping, gathering relevant information, identifying vulnerabilities, and reporting. Students also learn about common issues and vulnerabilities of computer systems and networks as well as strategies they can use to protect their hiring organization from online attacks and threats.
Cybersecurity Careers
As you compare career options in this field, you'll quickly notice that the starting salary for a cybersecurity bachelor's degree can be on the high end. After you complete your program at one of the best schools for cybersecurity, you may be eligible for the following positions:
Is Cybersecurity Oversaturated?
If you're wondering whether the field of cybersecurity is oversaturated or not, all you have to do is look at the numbers. For example, job openings for information security analysts are expected to increase 35% through 2031. This means as many as 19,500 new positions are expected to be added each year during that time.
Meanwhile, computer occupations, in general, are expected to see a 15% increase in employment through 2031. That's significantly higher than the 5% increase in job openings expected for all types of occupations combined.
Fortunately, a degree from the top online cybersecurity programs can prepare you for nearly any career that requires knowledge of computers and information technology. In fact, the vast majority of computer-related jobs only require a bachelor's degree and relevant work experience to get started.
Benefits of a Cybersecurity Degree
Is online cybersecurity a good degree? Ultimately, the value of the best cybersecurity degree depends on your areas of interest and the industry you hope to enter after you graduate. That said, there are plenty of upsides that come with pursuing a cybersecurity degree or any other degree in a computer- or technology-related field.
To begin with, starting salaries in these fields tend to be on the high end. In fact, the Bureau of Labor Statistics (BLS) reports that the median annual salary for all computer occupations combined works out to $99,270. Job openings are also expected to increase 9% nationally for computer system analysts through 2031, as we mentioned already, so finding work may not be an issue if you're flexible on the type of cybersecurity position you take on.
Workers in computer and technology-related occupations also tend to be relatively happy in their careers. For example, CareerExplorer data reveals that network administrators reported a medium level of happiness in their chosen positions, and the same applies for computer and information research scientists. Computer hardware engineers — who also begin their careers with a bachelor's degree in a computer-related field — even reported a high level of job satisfaction, according to the most recent CareerExplorer stats.
The biggest downside of pursuing a degree in this field is the cost and time commitment involved. After all, you'll need to spend anywhere from two to four years completing a bachelor's degree program in cybersecurity or another computer-related field. You'll also need to find a way to pay for your degree, either with or without the help of financial aid, such as scholarships and student loans.
Bottom Line
Which bachelor's degree is best for cybersecurity? While you can earn a bachelor's degree specific to cybersecurity at many of the top schools, you can also consider degrees in software engineering, homeland security, data science, and computer science.
Whatever you decide, you should make sure schools you consider are fully accredited by accrediting agencies that are recognized by the U.S. Department of Education.
Related Articles
2023 Best Online Bachelor's in Homeland Security Degrees
Our best online homeland security degree rankings for 2023 feature bachelor's programs for potential students. Schools were ranked by tuition and alumni salaries.
2023 Best Online Computer Science Degree Programs
Enter the lucrative field of computer science with an online bachelor's degree. Compare schools by tuition, salary, and debt data to find the programs with the best ROI for 2023.