2023 Best Online Criminology Degrees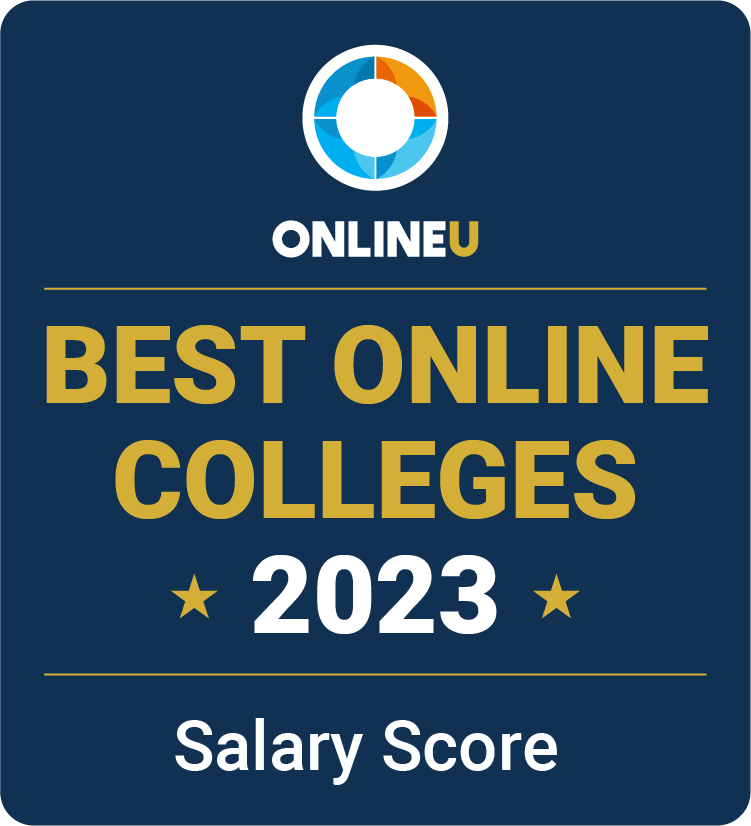 An online bachelor's degree in criminology provides students with the skills and knowledge to analyze and address criminal behavior and justice systems in the private and public sectors. Most programs cover topics revolving around criminal justice, research and analysis, and criminological theory. Standard core courses for these programs are Criminal Law, Introduction to Criminology, and Research Methods. Some programs may require a capstone or practicum to graduate. Graduates may pursue further education by getting a master's degree or a Juris Doctorate in law. Other graduates may enter the workforce directly in the public or private sectors — like law enforcement, government, and social and community service.
View our methodology for more details about our list or learn more about OnlineU. You may also check out similar programs to an online criminology degree: forensic science, criminal justice, sociology, and pre-law.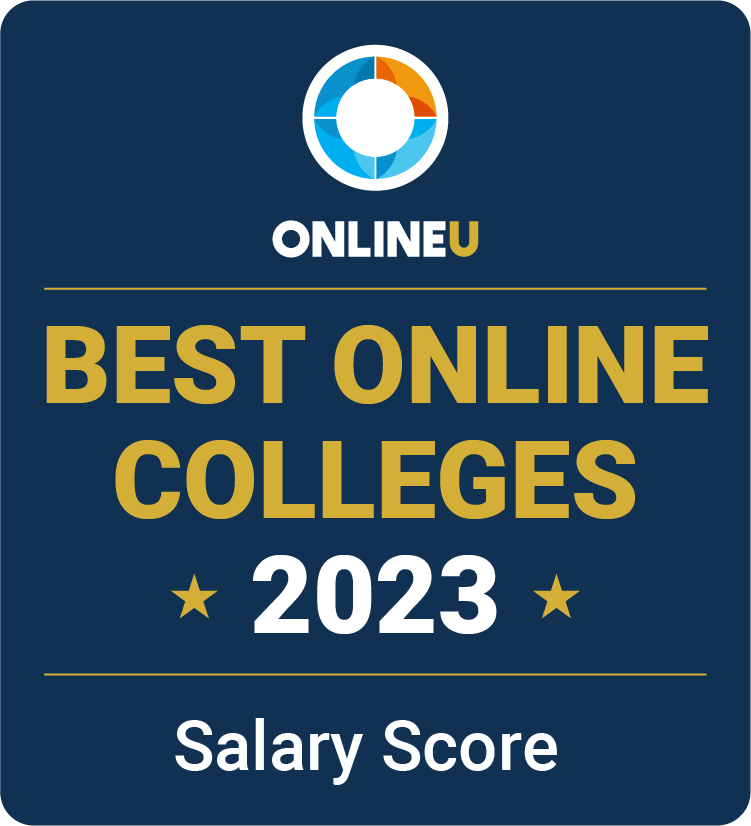 ADVERTISEMENT
Online Criminology Bachelor's Degrees You May Be Interested In


Annual Tuition: $12,480
1 Programs (view all)

Annual Tuition: $17,479
1 Programs (view all)
---
List Of Accredited Online Criminology Schools
| School | Online Enrollment | Annual Tuition |
| --- | --- | --- |
| Southern New Hampshire University Online | | |
| Arizona State University | 46,764 | $29,438 |
| Colorado State University Global | 6,897 | $8,400 |
| University of Alabama | 3,290 | $31,090 |
| University of Memphis | 3,230 | $14,088 |
| Washington State University | 3,075 | $27,733 |
| University of North Carolina at Wilmington | 2,375 | $21,303 |
| Arkansas Tech University | 2,141 | $13,636 |
| Western Kentucky University | 2,084 | $27,000 |
| Indiana State University | 1,930 | $20,862 |
Criminology Degrees Online: An Overview
Criminology, a branch of sociology, is the study of crime and criminal behaviors. Criminology is an interdisciplinary field that draws on disciplines including psychology, economics, political science, and more. Students of criminology learn about why people commit crimes and dive deep into relevant concepts, such as criminal justice, law enforcement, and sociological factors that influence crime.
An online bachelor's degree in criminology typically takes four years to complete at a full-time pace. Students may have to demonstrate a certain minimum GPA and pass an entrance exam, like the SAT or ACT, in order to be admitted into an online criminology program.
Is Criminology a Hard Major?
Criminology is an interdisciplinary major that requires students to read texts, write essays, and analyze various sources and statistics. Criminology may have less stringent requirements than some more technical fields, but it can still be a challenging major.
What Is the Difference Between BA and BS in Criminology?
A Bachelor of Arts in Criminology means that the curriculum requires more coursework that's focused on the humanities. This may include more writing projects and ethics classes, for example. A Bachelor of Science in Criminology, meanwhile, focuses more on the science and mathematics involved in this field.
In general, these are interchangeable degrees, with schools generally offering one or the other. However, a Bachelor of Arts in Criminology is often more common,as criminology is considered a socialscience.
Is Criminal Justice and Criminology the Same?
Criminology and criminal justice are very similar, but there are a few important differences. Students who study criminal justice typically focus more narrowly on law enforcement, while those who study criminology focus more broadly on the sociological and psychological factors that influence crime.
Criminology Courses
Students majoring in criminology will gain exposure to a wide variety of disciplines, including sociology, psychology, history, and economics. Courses will focus on the study of crime and criminals, approaches to reducing crime, criminal justice legislation and reform, and why people commit crimes.
Introduction to Criminology
Faculty introduce students to foundational concepts in criminology, including the study of crime, the history of criminal justice, and why/how crime occurs. Students gain exposure to theories and methods behind the study of criminology as well as current and historical trends in the field.
Criminology and Public Policy
Students explore the intersection of the study of criminology with current policy and legislation in this course. Students may also learn about how policy at the local, state, and federal level can affect crime, including how policies may positively or negatively affect the rate of crime and the behavior of individuals.
Quantitative Methods for Sociologists
As a branch of sociology, the study of criminology can involve quantitative research. This class introduces criminology students to quantitative research methods: experiments, observation, surveys, secondary data analysis, and more. This course enables students to more accurately gather and analyze sociological data as it relates to the study of criminology.
An introductory law course exposes students to the relationship between criminology and the legal system. Students learn about the origin and development of the American legal system, including how laws affect crime, social justice, and the legal system.
Contemporary Issues in Criminology
During this course, students are exposed to the latest trends and developments in this field, such as new explanations for crime, current criticisms of criminology, criminal justice reform, social justice, wrongful convictions, the death penalty, contemporary criminal law, and the difference between crime and social harm. Students gain a robust understanding of the current state of the study of criminology.
Criminology Jobs
Criminologists study how and why crimes occur, taking a sociological approach to the issue of crime. However, criminology can prepare students for a wide variety of other careers in the criminal justice field. Students may choose to pursue careers as criminologists who study and research crime. They may also pursue other related career paths, such as law enforcement or public policy.
Below we've listed a few career options for graduates of a criminology major, including salary and job growth data from the Bureau of Labor Statistics (BLS):
How Much Do Criminologists Make?
Sociologists, including criminologists, make an average of $92,910, as indicated by the BLS statistics listed above. Some of the factors that can affect a criminologist's salary include where they live and how many years of experience they have.
Is Criminology a Good Major for the FBI?
If you plan to pursue a career with the FBI, a degree in criminology can help prepare you. Majoring in criminology will expose you to the study of crime, and most positions with the FBI require at least a bachelor's degree. That said, criminology isn't the only major that students interested in working for the FBI should consider. It may be the case that degrees in criminal justice, computer science, or forensic science may be a better fit for your career goals.
Is a Bachelor's in Criminology Worth It?
A bachelor's degree in criminology may be worth it for students who intend to pursue careers in law enforcement as criminologists or related endeavors. Studying criminology exposes students to crime, criminal law, and more, preparing them for a wide range of positions in the field of criminal justice.
That said, an online bachelor's degree in criminology may not be worth it for all students. Some positions in this field may not require a bachelor's degree, for example, while others may accept students with a wide variety of undergraduate majors.
Carefully consider the following pros and consof getting your online degree in criminology:
Potential Benefits
A bachelor's degree in criminology can prepare students for careers in criminal justice. Obtaining an undergraduate degree in criminology can help students qualify for jobs either in criminal justice or law enforcement agencies.
Criminologists usually earn high salaries. According to the BLS, criminologists can earn about $92,000, depending on their experience and location, putting them well above the national average.
An online criminology degree is a good fit for students with other responsibilities. Studying criminology online provides flexibility for students who may have other work or family commitments.
Potential Drawbacks
A criminology degree may not be necessary to pursue a career in this field. While a bachelor's degree in criminology can aid students in getting a job in the criminal justice field, this major isn't necessarily required for entry-level positions – any bachelor's degree may suffice.
An online criminology degree can be expensive. While studying criminology can prepare students for well-paying careers, the degree itself can be expensive, and students may have to take out student loans in order to afford it, even if they receive scholarships or other forms of financial aid.
Online degrees may limit students' opportunities to gain real-world experience. Online degrees provide flexibility for students, but they may have drawbacks when it comes to hands-on learning opportunities.
Bottom Line
For students looking to study crime or pursue careers in the criminal justice field, a degree in criminology can be a suitable choice. This interdisciplinary course of study helps students develop the skills they need to understand and analyze crime. Students may go on to work as criminologists, researchers, and even social workers.
For students graduating with a bachelor's degree in criminology looking to further their education, a master's degree in criminal justice or a master's degree in homeland security could be helpful next steps.