2023 Best Online Criminal Justice Degrees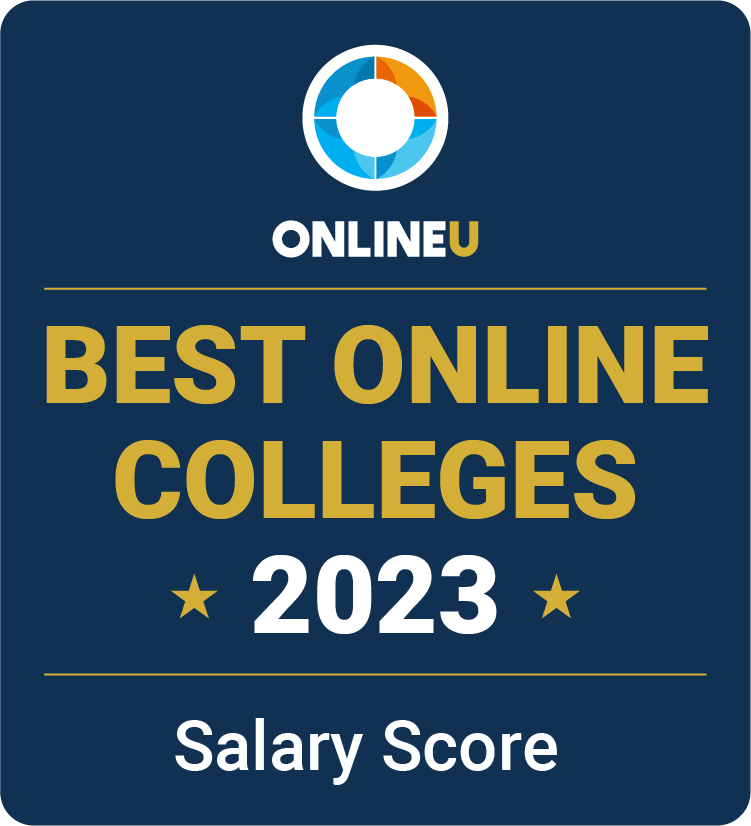 Earning an online bachelor's degree in criminal justice is designed to help students develop a deeper understanding of the issues facing various aspects of the U.S. criminal justice system and local communities. Online criminal justice degrees also help students develop practical skills to immediately apply to their current roles as law enforcement and Homeland Security officers, corrections officers, criminal investigators, and judicial system workers while helping to prepare them for career advancement.
Our list of the most affordable online criminal justice degrees includes additional options if you're still exploring educational opportunities in this exciting field. View our methodology for more details about rankings or learn more about OnlineU.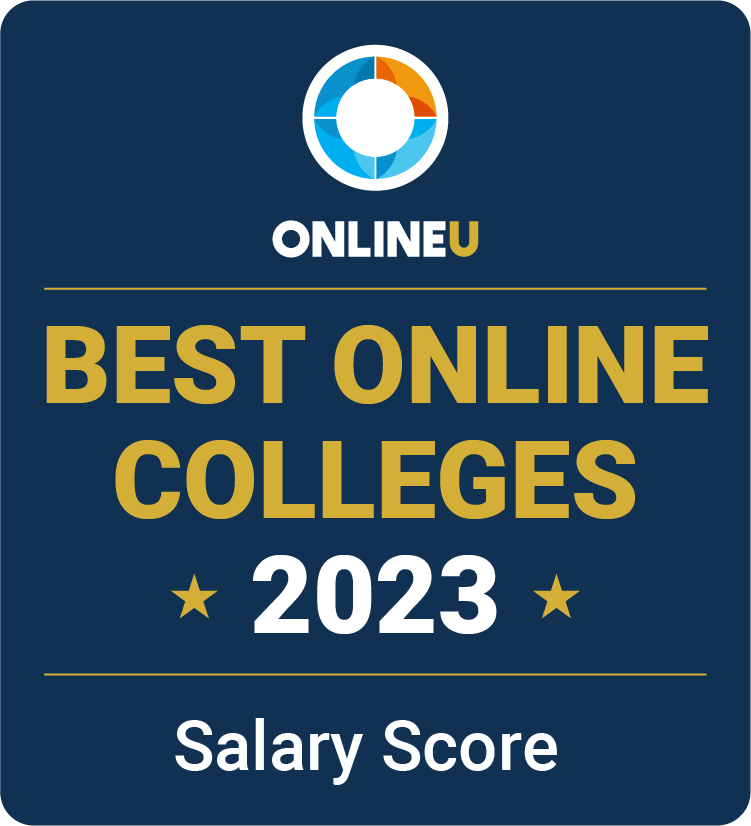 ADVERTISEMENT
Online Criminal Justice Bachelor's Degrees You May Be Interested In


Annual Tuition: $12,480
1 Programs (view all)

Annual Tuition: $17,479
2 Programs (view all)
---
2023 Best Online Criminal Justice Degrees
| Rank | School | Salary Score | Median Starting Salary |
| --- | --- | --- | --- |
| # 1 | Union Institute & University | | $114,947 |
| # 2 | Fisher College | 97 | $73,807 |
| # 3 | Wayland Baptist University | 92 | $55,876 |
| # 4 | Central Christian College of Kansas | 92 | $54,338 |
| # 5 | National University | 92 | $53,819 |
| # 6 | Columbia Southern University | 91 | $52,800 |
| # 7 | Herzing University | 91 | $52,717 |
| # 8 | Waldorf University | 90 | $50,817 |
| # 9 | Southwestern College - KS | 90 | $50,283 |
| # 10 | Colorado State University Global | 90 | $50,031 |
Overview of Online Criminal Justice Degrees
Criminal justice bachelor's degrees typically cover a broad range of knowledge needed for a career in law enforcement, the courts, or corrections. Over the course of the degree, students take classes on criminal law, theories of behavioral deviance, legal ethics, and investigations. Faculty also emphasize soft skills that are useful in all fields, such as critical thinking, communication, and collaboration.
Online degrees in this field mainly have asynchronous courses with no regular class meetings. Some may have synchronous elements, such as live discussions over video or intensive periods where students meet on campus for a few days per year.
What Is a Bachelor's in Criminal Justice Degree?
A criminal justice degree is a bachelor's degree earned at an accredited four-year college or university. Students can major in a Bachelor of Arts (BA) or a Bachelor of Science (BS) in criminal justice. Though these degrees are primarily similar, there are a few differences:
A BA degree in criminal justice curriculum is more theoretical with its basis in the liberal arts. It may include courses in communications or the social sciences as well as courses about law enforcement, the corrections and criminal court systems, and how each operates.
The BS degree in criminal justice curriculum is more technical, with its foundation rooted more in science, including classes covering scene investigations, criminology, and forensics, which all require the practical application of specific technical skills.
Prospective students who aren't sure of their specific career path but know they are interested in the field of criminal justice may choose to take a BA degree. Those interested in working in a police department or federal criminal investigations may choose a BS program. Both may offer opportunities to gain real-world experience through internships and hands-on training. It can take full-time students approximately four years to complete the required 120 credit hours of these programs and longer for those enrolled part-time.
Degree Requirements
In terms of criminal justice degree requirements, most colleges require you to complete 120 credit hours of coursework in order to graduate with this bachelor's degree. Credit hours are split between general education and major classes. Although bachelor's degrees are traditionally designed to take four years, some students graduate college early by taking accelerated programs in this field.
Some degree programs also require internships, externships, or other field experiences to give students practical work experience. These take place in person with approved employers.
Criminal Justice Courses
Criminal justice bachelor's degrees begin with introductory courses before moving on to advanced subjects. Many programs offer concentrations to help you specialize in a focused area of study, such as homeland security, management and leadership, or forensic psychology.
Criminal justice curricula differ by school, but the courses below are common offerings that you might find in a bachelor's degree program:
Criminal justice students need to understand why people break laws, which is the focus of this class. Faculty introduce findings from psychology that are relevant to the field, along with methods for criminal profiling and the function of corrections in rehabilitation.
This class provides students with the historical context of crime and punishment in the U.S. — from its evolution to its current state, often emphasizing the correctional systems in students' local communities.
Professors introduce major ethical paradigms so students can apply them to hypothetical and real law enforcement scenarios. They might cover harm prevention, decision-making discretion, and the use of force.
Principles of Investigations
This class details the reasons behind and methods for conducting thorough criminal investigations. Lessons on evidence collection, record keeping, and chains of custody may be important for students intent on careers in any branch of the criminal justice system.
The Criminal Court Process
In this course, students explore the criminal justice procedure from arrest to sentencing and the roles prosecutors, defense attorneys, bail bondsmen, and judges play.
Crime Analysis and Mapping
This covers the various types of crime analysis including statistical methods, data collection, and their historical and theoretical roots.
Admissions
Most colleges prefer incoming students to start during the fall term, so college application timelines typically begin several months before. It's common to apply to college sometime between November and February for an autumn start to classes. However, some online schools feature year-round start dates, so check each school's website for details. In general, college applications cost $30-90 in fees, which are usually nonrefundable.
Most schools have similar application processes for candidates, which usually require them to submit these items:
Official high school or GED transcripts showing a minimum GPA of 2.0-2.5

A letter of recommendation from a teacher

A personal statement on education and career goals

Official ACT or SAT scores, with minimums that vary by school (though some schools no longer consider these entrance tests)
What Can You Do With a Criminal Justice Degree?
Criminal justice graduates often focus on one arm of the justice system, though they may switch between fields in the course of their careers. Law enforcement roles include police officer, federal agent, and criminal intelligence analyst. Bachelor's-level court jobs include arbitrators, mediators, conciliators, and court administrators. Finally, corrections jobs that require a college degree are mainly in administration and management, including for individual facilities and wider administrative agencies.
Criminal justice graduates have found work in all three components of the justice system: law enforcement, the courts, and corrections. Some of them have pursued graduate degrees along the way to improve their educational credentials. Below, we examine several paths you might take once you have a bachelor's degree in criminal justice.
Further Education
An advanced criminal justice degree may provide career benefits in your chosen field — in general, more education pays off eventually by leading to higher salaries and lower chances of unemployment. You have a few options for studying criminal justice at the graduate level, as detailed below:
Master's in Criminal Justice
A master's degree in criminal justice usually contains about 30 credit hours of coursework on advanced concepts in social science, justice administration, and research techniques. These programs often feature concentrations allowing students to specialize in their studies, with common options including crime scene analysis, forensic psychology, homeland security, and criminal justice management.
Doctorate in Criminal Justice
In the criminal justice field, doctoral degrees are mainly intended for candidates who want to do long-term research and college-level teaching. Very few practitioner jobs in criminal justice require a doctorate. Students typically take 30-45 credit hours of courses and spend several years writing a dissertation on an original research idea.
Similar Educational Pathways
It's not uncommon for people to study a subject in graduate school that's different from but related to their undergraduate major. We've detailed a few possible choices here that are outside of straight criminal justice:
Master of Legal Studies Degree
Legal studies degrees are designed to give professionals advanced knowledge of U.S. law without specifically preparing them to be lawyers. Legal studies experts might work as administrators or managers in a variety of fields, as well as arbitrators or mediators in the civil or criminal justice systems.
Juris Doctor Degree
Law school graduates generally aim to become lawyers. To do so, they need to complete a three-year Juris Doctor degree and pass the bar exam for their state, which are the main hurdles to attaining a law license. Lawyers work in many types of roles in for-profit law firms and businesses, government agencies, and nonprofit organizations.
Is a Criminal Justice Degree a Good Fit for Me?
If you're curious and persistent by nature with the innate ability to see patterns and solve puzzles and problems, a criminal justice degree may be a good fit. You may also be friendly, service-oriented, and eager to help others in your community — characteristics conducive to this study and work.
The Occupational Information Network has identified several shared abilities and traits across many criminal justice occupations, such as private investigators, detectives, and police officers that include:
Attention to detail and the ability to focus
Creativity in thinking and problem-solving
Inductive and deductive reasoning
Listening and oral comprehension
Oral communications
The ability to think and act quickly and fluidly
A criminal justice degree is worth it if it meets your personal, professional, and financial goals. Many find this field rewarding as they work to support the greater good by investigating and prosecuting crime to keep communities safe. However, working in criminal justice can also be rife with conflict and danger due to crime's unpredictable and volatile nature. While you may be an avid fan of crime shows, there's more to consider when deciding on a degree and career in criminal justice. You'll want to carefully weigh out the good and the bad by asking yourself the following questions:
What's my learning style? Online learning can help you develop time management and organizational skills, but it takes discipline and means you have to rely on yourself to stay on top of things. You'll have to consider if you are self-motivated and work more efficiently alone or need the energy and encouragement of others nearby in a classroom situation.
Do I need a predictable schedule or do I like flexibility? Crime never takes a break — it's a 24/7, 365-day a year business. Some jobs may require you to be on-call to report for duty at any time, which can negatively impact your work-life balance. Conversely, family obligations may necessitate that you work mostly evenings and weekends; therefore, a career in criminal justice may be suitable.
How emotionally and physically resilient am I? A 2019 study of over 13,000 participants across 89 agencies across the U.S. found that 19% of law enforcement officers experienced severe levels of emotional exhaustion, making this a challenging career. However, if you are a military veteran and are used to the rigor of serving your country, you may not feel daunted. The Office of Community Oriented Policing Services (COPS) even helps support vets making a career transition to law enforcement.
FAQs About Bachelor's in Criminal Justice Programs
What Can You Do With a Criminal Justice Degree?
---
A criminal justice education may qualify you to work in entry-level positions in law enforcement, courts, or corrections. This could include working as police officers, government analysts, administrators, or managers in different parts of the justice system.
How Many Years Is a Criminal Justice Degree?
---
College administrators like to claim that bachelor's degrees take four years to complete, but the truth is that 64% of undergraduates finish their program within six years. There are many reasons for this; for example, some students choose to attend part time, and others receive leaves of absence in order to attend to personal matters.
What Is the Difference Between Criminology and Criminal Justice?
---
A criminology degree covers the social sciences describing criminal behavior and the systems that oppose it. This field takes insights from other social sciences, such as psychology and sociology. Criminal justice is more focused on the administration of the justice system.
Can I Get a Criminal Justice Degree Online?
---
Yes, you can earn an online bachelor's degree in criminal justice. Online degree programs are becoming increasingly popular. Classes are usually asynchronous and provide scheduling flexibility to complete your coursework anytime and anywhere you have broadband access. In addition, schools often waive fees or charge flat-rate tuition for their online programs, often making online degrees more affordable.
Is a Criminal Justice Degree Worth It?
---
A criminal justice bachelor's degree is probably worth the cost and effort if you want to work in any branch of the justice system. Criminal justice doesn't lead to the best labor market outcomes among college majors — graduates in some subjects earn higher pay and have less unemployment — but more education tends to grant more stable careers in general. And if you're more concerned with doing something you love than with getting rich, then criminal justice is worth considering.
Should I get a BA or BS in Criminal Justice?
---
Both degrees are similar in outcome; however, if you want a broader criminal justice degree focusing more on holistic and theoretical learning, you may choose a BA. On the other hand, a BS may be a better option if you are interested in science, quantitative analysis, and technology. It will depend on your career goals.
Additional Resources
You can join several criminal justice associations for support and connection through college and beyond. These organizations generally provide assistance with career development, opportunities for continuing education, webinars and seminars, and access to digital publications and research. Many also sponsor grants and scholarships. Members can exchange information and ideas as well as network, and while membership is usually required, these organizations often have discounts for students. The most popular include the following:
You can also see if your school sponsors a chapter of the Alpha Phi Sigma (APS) Criminal Justice Honor Society. APS recognizes criminal justice students' academic achievement and offers scholarships to its members to support their education, as well as providing networking opportunities.
Why Trust Us?
60,000 Degrees Researched Annually
20,000 Hours Spent on Research Annually
Launching Rankings Since 2009
Meet our team
Related Articles
2023 Most Affordable Online Associate Degrees in Criminal Justice
Learn about the most affordable colleges for online associate degrees in criminal justice by exploring our 2023 budget-friendly list of accredited schools.