2023 Best Online Creative Writing Degrees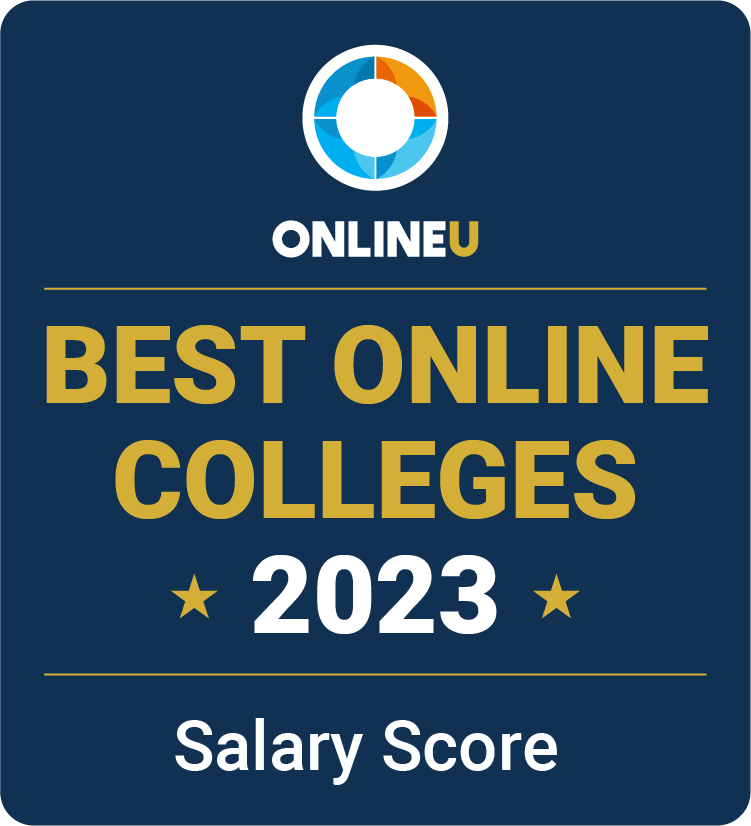 An online creative writing degree can help you gain the skills and resources you need to become a professional writer — from publishing works of fiction to applying your talents in the business world. If you go on to earn your master's degree in creative writing or an English master's, you may bring home even more.
To find a program that fits your needs, explore our list below of the best online bachelor's in creative writing. View our methodology for more details about our list, or learn about OnlineU.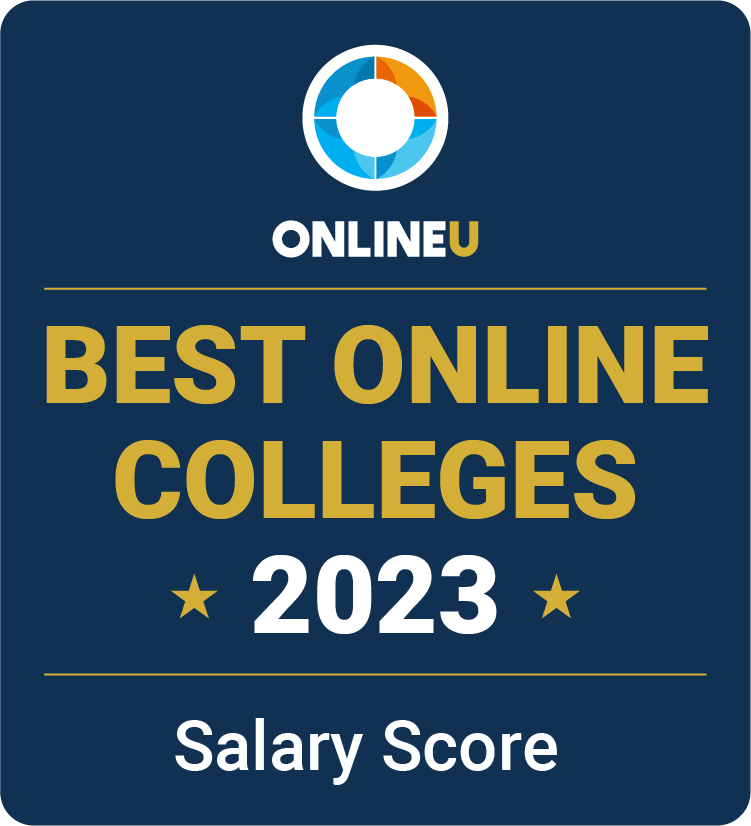 ADVERTISEMENT
Online Creative Writing Bachelor's Degrees You May Be Interested In


Annual Tuition: $17,800
2 Programs (view all)

---
List Of Accredited Online Creative Writing Schools
| School | Online Enrollment | Annual Tuition |
| --- | --- | --- |
| Southern New Hampshire University Online | | |
| Liberty University | 34,799 | $11,700 |
| Full Sail University | 19,640 | $25,687 |
| University of Central Florida | 10,539 | $22,467 |
| LA Film School | 3,909 | NA |
| Regent University Online | 3,386 | $18,820 |
| Colorado Christian University | 3,342 | $35,436 |
| Academy of Art University | 2,894 | $25,424 |
| Texas Tech University | 2,710 | $24,122 |
| Central Washington University | 2,638 | $25,213 |
Online Creative Writing Degrees
Students interested in writing careers may pursue a creative writing bachelor's degree online to hone their craft through virtual lectures, readings, and collaborative writing workshops. While an English degree may require more intensive literature study, a creative writing major online or in person aims to equip graduates with the critical skills to analyze, interpret, and create content in a multimedia culture.
A creative writing online degree involves taking general education classes and a university's core requirements. Professional writers of various genres often lead workshops where students review each other's work and provide feedback. To diversify students' writing, a program's curriculum may be somewhat broad — including classes in scriptwriting, editing, journalism, screenwriting, and poetry. While working toward this degree, students may build a robust portfolio of their creative work by practically applying their skills.
Standard admission requirements for a creative writing degree online include the following:
A minimum 2.5 GPA (alternatively, an additional review process may be required)
How Long Is a Creative Writing Degree?
Online degrees in writing are treated the same as any other bachelor's level program: Students study for approximately four years in order to finish 120 credit hours. Keep in mind, this is while maintaining a full-time study schedule. Some programs may offer accelerated tracks, which include summer courses, to shorten the overall time it takes to earn the degree.
Is Creative Writing a BA or BS?
Online colleges for creative writing often offer a Bachelor of Arts (BA). These focus more on fields in the arts and humanities and involve core courses in critical thinking and communication. They include subjects like philosophy, language, and education.
Some online schools for creative writing may consider their degree a Bachelor of Fine Arts (BFA), which encourages students to study the practice of creative writing as an art form and to discover their own unique artistic voice.
Conversely to BAs and BFAs, a Bachelor of Science (BS) involves more quantitative teaching using science and mathematics.
Are Online Degrees Respected?
Online degrees are respected for many reasons. However, one of the most important reasons is accreditation. The best online creative writing bachelor's degree programs will be accredited by national or institutional authorities — such as the Council for Higher Education Accreditation. They evaluate whether a school meets the federal standard of quality higher education.
Use the U.S. Department of Education's search tool to verify that an online school for writing has accreditation status before enrolling.
This quality assurance process proves that a school has an adequate amount of faculty, resources, and other facilities to conduct academic programs. Furthermore, in-person and online students must attend accredited schools to qualify for federal financial aid, such as student loans and scholarships. This stamp of approval also makes transferring credits between schools possible, especially if students hope to pursue online MFAs or other master's writing degree programs.
Common Online Courses for Creative Writing Students
A creative writing degree covers many specialties under the umbrella of liberal arts, so a variety of courses are often offered to help students develop soft skills, which include critical thinking, situation analysis, and the ability to communicate across various media interfaces. The best online colleges for creative writing prepare students for careers producing fiction, nonfiction, and creative nonfiction. Programs may also offer internships that allow students to earn additional credits and gain practical experience.
Below is a diverse sampling of classes offered across the programs in our rankings list above:
This online course delves into poetic form and technique, such as voice development and what makes a poem engaging. The faculty guides students to explore their emotional truth, which is at the heart of writing poetry.
Students share their work with peers and receive feedback through collaborative workshop sessions. The coursework allows students to explore the complexities of fiction writing, from developing characters and plots to maintaining concise prose throughout.
Forms and Techniques of Fiction
In this class, students learn how to analyze and imitate principal works of fiction in order to gain a historical understanding of the creative process.
Students study the process and elements of playwriting, including character, plot, and conflict development. Students should become familiar with thinking and writing engaging dialogue, film scriptwriting, character building, three-act structures, plot points, and formatting techniques.
Science Fiction and Fantasy Writing
Prospective fiction writers discover the rules and tools associated with writing sci-fi and fantasy. Based on prompts provided by the faculty, students develop their poetic language by writing short stories that evoke a sense of horror and convey alternate realities.
Storytelling in Film and Literature
Overall, this course encourages students to explore narrative techniques and how they transpose to film. Students also investigate political, social, and aesthetic issues in narratives.
Careers with a Creative Writing Degree
An online degree in creative writing can prepare students for a breadth of professional writing opportunities, from scientific to speech writing. Areas of focus can vary significantly within creative writing careers, depending on an individual's career goals and experience. For example, an online bachelor's degree in creative writing can prepare students for career paths in new media editing and copywriting, advertising, public relations, and publishing.
Some writers want more flexibility and may choose to be self-employed. Freelance writers sell their stories to media outlets or contract with organizations in order to write through various mediums, such as web content. Freelancers usually charge by the word but may also charge hourly or by the piece.
Below are some other popular career paths for graduates with online creative writing bachelor's degrees:
Annual Median Salary:
$73,080
Job Growth:
-4% (decline)
Editors review content for grammatical and spelling errors, rewrite text to improve comprehension, evaluate writer submissions, and work closely with writers to develop their content.
Annual Median Salary:
$55,960
Job Growth:
-3% (decline)
Journalists research stories and ideas, conduct interviews, and write articles for publication in a variety of media outlets. They analyze and convey information in a way that's easy for a general audience to understand.
Public Relations Specialists
Annual Median Salary:
$67,440
Public relations specialists write press releases and speeches to help business leaders communicate effectively. In general, they help build and maintain an organization's public image.
Annual Median Salary:
$79,960
Technical writers, such as medical and scientific writers, develop user-friendly product descriptions, instructions, and other forms of content across various media platforms. While certification is often not mandatory, it can be attractive to potential employers.
Is Writing a Stable Career?
The stability of a career in writing ultimately depends on the direction the writer chooses. For example, content writing for websites can be a very lucrative and stable career path because it offers nearly unlimited job opportunities on the Internet. Screenwriting, on the other hand, may be considered less stable because your opportunities are limited to the amount of scripts that production companies can accept.
Furthermore, this particular career path is incredibly competitive, with only 6,100 writers in film and TV reporting earnings, as per the 2021 Writers Guild of America West's Annual Financial Report. Writers overall, however, can expect a 4% job growth into 2032 — which is the average job growth for all U.S. occupations.
Is It Worth Getting a Degree in Creative Writing?
An online bachelor's degree in creative writing can be helpful for developing a student's voice and providing a way for prospective writers to acquire the tools and techniques of the trade. The ability to write thoughtfully and clearly is valued across all fields and industries, making this degree path worthwhile for many. However, if a student's primary desire is to become a published author, that cannot be guaranteed with a degree. Being a published author not only takes skill but also talent, experience, and a bit of luck.
Ultimately, to determine the value of a Bachelor of Creative Writing online, students should consider their personal, financial, and professional goals. The following presents several pros and cons involved with earning an online bachelor's degree in creative writing:
Potential Benefits
Writing skills are transferable to a wide range of careers. Creative thinking and written communication skills are two of the top ten skills employers desire, regardless of the position. Organizations need employees who are articulate in both speech and writing. They are looking for people who can develop a strong argument and think outside the box. For example, if a job requires updating social media or corresponding through email, a creative writing degree could prove an asset.

A degree program provides opportunities for networking. Students can connect with peers and mentors in the field — including authors, editors, and even publishers — throughout their program. Networking can help students navigate the publishing world, share advice and knowledge, and learn from the experience of others.

Students can build a substantial writing portfolio. Through coursework and projects, students develop a diverse body of work, which they can later present to prospective employers.
Potential Drawbacks
Completing course assignments may feel particularly restrictive to creative writers. Since the coursework in a creative writing program is intended to meet programmatic outcomes and objectives, it's often highly specific. This focus removes some of the enjoyment, freedom, and inspiration from the writing process. Also, students may be required to write about topics that hold no interest to them.

Writer's burnout is a common phenomenon. Due to the imaginative nature of writing, creative burnout can arise that other professionals don't necessarily have to grapple with. This type of stress often involves decreased motivation and a harmful internal dialogue that prohibits productivity. To avoid writer burnout, writers need self-discipline and organizational skills to manage their time effectively.

Some writing careers may not be financially sustainable. Writers specializing in specific areas, such as technical writing or public relations, have above-average salary prospects and earn median annual salaries of $79,960 and $67,440, respectively. On the other hand, poets, freelancers, and fiction writers may not be able to rely on creative writing as their primary source of income.
Studying and writing from home may offer more flexibility and comfort than being on a busy campus and adhering to a rigid schedule. Since writing is often a reflective, solitary activity requiring uninterrupted attention, online coursework may make it easier for writers to focus. Furthermore, distance learning may help students develop self-discipline, time management, and organizational skills, which they can carry into their professional careers. For example, a BA in creative writing online may prepare you for remote work after graduation, especially a freelancing career. As technology improves and employers better understand the benefits of remote work, more jobs are transitioning online.
Associations for Creative Writing Students
Several well-known writers' associations provide professional development and networking opportunities. These associations support writers by providing communities for them to connect, share best practices, develop skills, and search for employment. A wide range of associations exist for various genres of literature, such as the Academy of American Poets, Mystery Writers of America, and Society of Children's Book Writers and Illustrators.
Below are several other prominent writing associations in the U.S.:
One of the country's oldest writers' associations, the AG, supports working writers of all genres by providing a community that promotes networking. The AG not only provides a sense of belonging for writers but also advocates for their rights by ensuring that they are paid, treated well, and protected — especially their freedom of speech.
Association of Writers and Writing Programs (AWP)
The AWP provides support, advocacy, and resources for a community of nearly 50,000 writers. According to its mission, AWP "amplifies the voices of writers and the academic programs and organizations that serve them while championing diversity and excellence in creative writing." Importantly, the AWP is also the governing body that evaluates MFA programs to ensure they consistently provide high-quality education.
National Association of Independent Writers & Editors (NAIWE)
The NAIWE supports freelance writers of all kinds — including novelists, business writers, editors, and academic writers — by providing best practice guidance, networking opportunities, and writers' resources. NAIWE's primary mission is to help writers develop multiple income streams by connecting them with freelance opportunities.
Bottom Line
The best online creative writing degree helps prepare students by encouraging them to develop the necessary skills to gain professional employment in direct writing roles as well as other professions — such as public relations specialist or publisher — which don't exclusively involve writing. While career stability declines when it comes to more creative writing, such as screenwriting or poetry, an online bachelor's degree in English creative writing will still teach valuable communication strategies, along with creative and critical thinking skills.
Graduates with a bachelor's degree in creative writing may decide to continue their education by pursuing a graduate degree, such as an online master's in creative writing. Advanced education prepares students to teach at the collegiate level or gain highly sophisticated writing skills, which can be essential when trying to get published.
Related Articles
2023 Best Online Writing Degrees
If you want to earn your bachelor's in writing 100% online, explore our 2023 list of the best online writing degrees, including descriptions of each one.
2023 Best Online Master's Degrees in Creative Writing
This list highlights all the best online MFA creative writing degrees based on popularity. All online colleges included are accredited.