2023 Best Online Bachelor's in Counseling Programs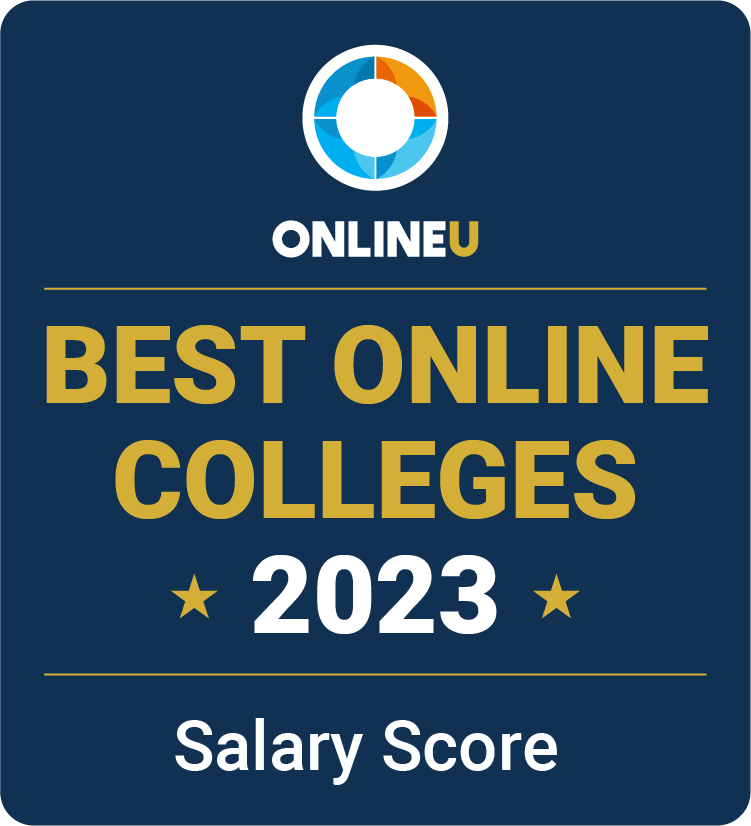 Online bachelor's degrees in counseling aim to create compassionate, empathetic counselors who can listen to patients' problems and help them find solutions. Online learners take courses in general psychology, counseling techniques, social groups, and behavioral disorders. Most counseling bachelor's programs let students pursue a concentration that can help them specialize in their counseling careers, such as mental health counseling, school counseling, and addictions counseling. Some programs specifically prepare graduates for licensure in these areas, but always check with your state's regulations to make sure.
You can review our Best Online Christian Counseling Degrees or Best Online Substance Abuse Counseling Degrees pages if you find yourself drawn to these specializations.
View our methodology for more details about our list, or learn more about OnlineU.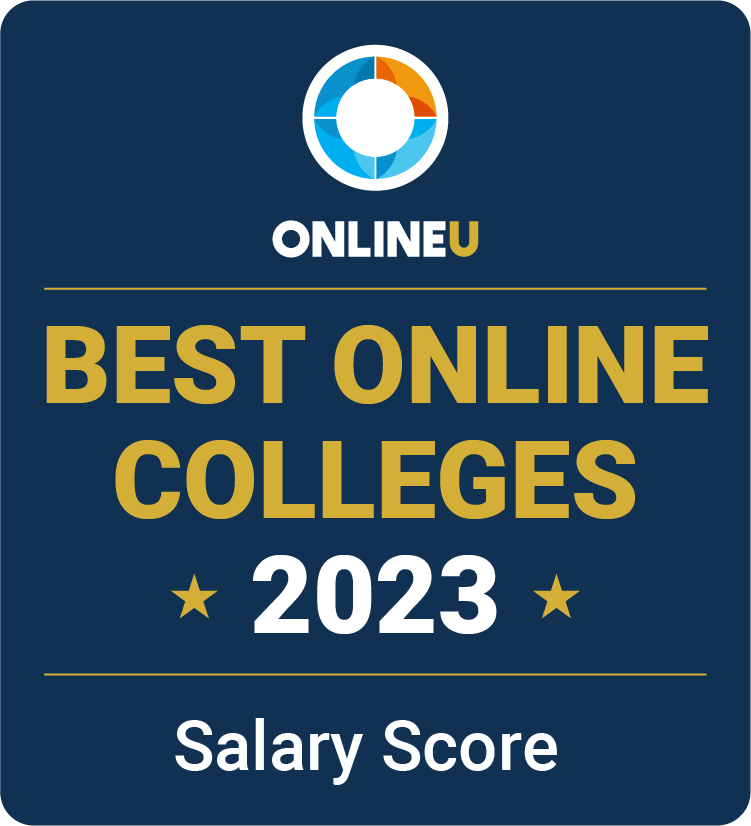 ADVERTISEMENT
Online Counseling Bachelor's Degrees You May Be Interested In

Southern New Hampshire University Online

Annual Tuition: $19,398 - $29,428
3 Programs (view all)

Annual Tuition: $17,800
7 Programs (view all)
---
List Of Accredited Online Counseling Schools
| School | Online Enrollment | Annual Tuition |
| --- | --- | --- |
| Southern New Hampshire University Online | | |
| Liberty University | 34,092 | $11,700 |
| Arizona State University | 33,410 | $24,413 |
| Purdue University Global | 28,447 | $14,358 |
| Brigham Young University - Idaho | 17,448 | $4,208 |
| Bellevue University | 7,352 | $7,851 |
| Indiana Wesleyan University Online | 6,185 | $18,906 |
| Aspen University | 4,413 | $3,920 |
| Fort Hays State University | 4,411 | $15,360 |
| SUNY Empire State College | 3,754 | $17,515 |
Online Bachelor's Degrees in Counseling
Online bachelor's degree programs in counseling typically focus on substance abuse, addictions, and human behavior. While enrollment in a bachelor's degree in counseling provides an introduction to the field, most states require counselors to earn at least a master's degree in order to become licensed.
Admission Requirements
Undergraduate programs in counseling typically follow the standard admissions protocol for all bachelor's programs. Most schools require a high school diploma or GED, SAT/ACT scores, a resume, and letters of recommendation. Prospective students may be required to have a GPA of 2.8 or higher.
Curriculum
The classes counseling students take as undergraduates often mirror the courses they may take as graduate-level students, but the undergraduate curriculum revolves around learning existing theories rather than developing one's own ideas and techniques.
Learners enrolled in online counseling degree programs study general psychology and sociology through classes such as child development, addiction, abnormal psychology, and emotional disorders. Other courses discuss particular counseling issues, such as case management, drugs and behavior, substance abuse recovery, counseling skills, and counselor ethics. Counseling majors also take a broad array of general education classes in math, sciences, communications, and social sciences. Some schools also require students to complete some type of capstone projectto become a counselor.
In order to gain the hands-on work experience that an expert counselor needs, most online bachelor's in counseling programs require students to complete a practicum and internship experience.
In order to gain the hands-on work experience that an expert counselor needs, most online bachelor's in counseling programs require students to complete a practicum and internship experience. Practicums put students in mock counseling settings, which allow them to work on their counseling skills in low-stakes situations. Internships in a counseling office allow students to shadow experienced counselors and practice their counseling skills under the watchful eye of a professional. The amount of fieldwork required will depend on the state in which the training takes place and the type of counseling the student specializes in. Online students may need to take greater responsibility for their practice experience by finding an internship in a local school, clinic, or community agency to acquire the clinical practice hours they need.
Common Courses in an Online Bachelor's in Counseling Program
The core courses and electives required for online bachelor's in counseling degrees vary widely, often depending on the area of specialization or focus of the program. In general, they require students to complete extensive reading and writing assignments, and they provide opportunities for students to develop their counseling skills through role play activities, group work, and class discussions. The following is a list of courses often included in counseling programs.
Clinical and Counseling Psychology
This class discusses how personality and personal interaction can manifest in the client-counselor relationship. Students explore different methods of working with clients, depending on what the client wants to get out of counseling. Coursework covers different tools, such as standardized questionnaires, which can be used to determine a patient's diagnosis.
An introductory course in general psychology gives students a broad overview of the science. In addition to covering the history of psychology and various theories, coursework explores fundamentals such as cognition, perception, motivation, and learning.
This course discusses how people change from childhood to adolescence and into adulthood and old age. All aspects of human development are covered, such as cognitive, physical, and emotional development. Coursework may include methods of helping people adjust to common life changes.
At its core, multicultural psychology is the study of the ways in which culture can affect how people think, feel, and act. Some of the common topics discussed include racial identity, prejudice and stereotyping, and adaptation.
This field of psychology explores the biological basis for behavior, specifically the relationship between the brain and a person's actions. Coursework covers the nervous system, sensory perception, sleep, emotions, and memory. Students may also learn how physical injury and trauma can alter behavior.
What Can I Do With a Bachelor's in Counseling Degree?
Counselors are found in many healthcare settings and populations, so a wide variety of career paths are available. Possible work environments include community agencies, schools, colleges, hospitals, and private practice.
Although graduate study in counseling is necessary to become a licensed counselor, graduates with a high school or bachelor's degree and relevant experience may qualify for counseling-related positions, such as social and human service assistant, social and community service manager, and substance abuse and behavioral disorder counselor. With a master's degree and a state-issued license, graduates can go into clinical mental health counseling, substance abuse counseling, career counseling, and marriage and family counseling.
Frequently Asked Questions About Bachelor's in Counseling Degrees
What Undergraduate Degree Is Best for Counseling?
---
The best undergraduate degree for a career in counseling depends on your specific goals. If you are certain you want to become some type of counselor — marriage and family, substance abuse, mental health, school, or career — a Bachelor of Arts or Bachelor of Science degree in counseling, applied psychology, or even sociology may work for your needs. You could also consider earning a bachelor's degree in social work. If, however, you are intent on earning a doctorate and becoming a licensed clinical or research psychologist, a Bachelor of Science in Psychology may be the better option.
What Is the Difference Between a Bachelor's Degree in Counseling and a Bachelor's Degree in Psychology?
---
Although both types of programs are designed to prepare students for graduate school, there are distinct differences between a bachelor's degree in counseling and a bachelor's degree in psychology. In general, counseling programs focus on using therapeutic techniques to help clients of all ages work through issues such as addiction, trauma, or relationship problems. Psychology programs include courses on clinical counseling but also cover more scientific topics and research methods, such as how to conduct diagnostic testing or psychoanalytical research.
How Long Does It Take To Complete a Bachelor's Degree in Counseling Online?
---
Most students need four or more years to complete the approximately 120 credit hours needed to earn a bachelor's degree in counseling. However, students who have already accumulated some higher education credits — possibly by earning an associate degree — may be able to transfer credits and graduate sooner.
What Are the Benefits of an Online Bachelor's in Counseling Degree?
---
Earning a bachelor's degree in counseling online offers several important benefits. In addition to obtaining the skills and knowledge you'll need to enter this rewarding field, you'll be able to choose the program that best fits your interests and career goals without having to relocate to attend school. Online programs also give you greater flexibility in your schedule, which is a significant advantage if you're working full time or have other time constraints.
Related Articles
2023 Best Online Master's in Counseling Degrees
View rankings of the best online master's degrees in counseling based on alumni salaries. Read on to learn about coursework, career options, and more.
2023 Best Online Human Services Degrees
There are many options for pursing online bachelor's in human services degrees. Compare our ranking of 2023 programs with the highest return on investment based on alumni salary and debt.