2022 Best Online Degrees in Computer Engineering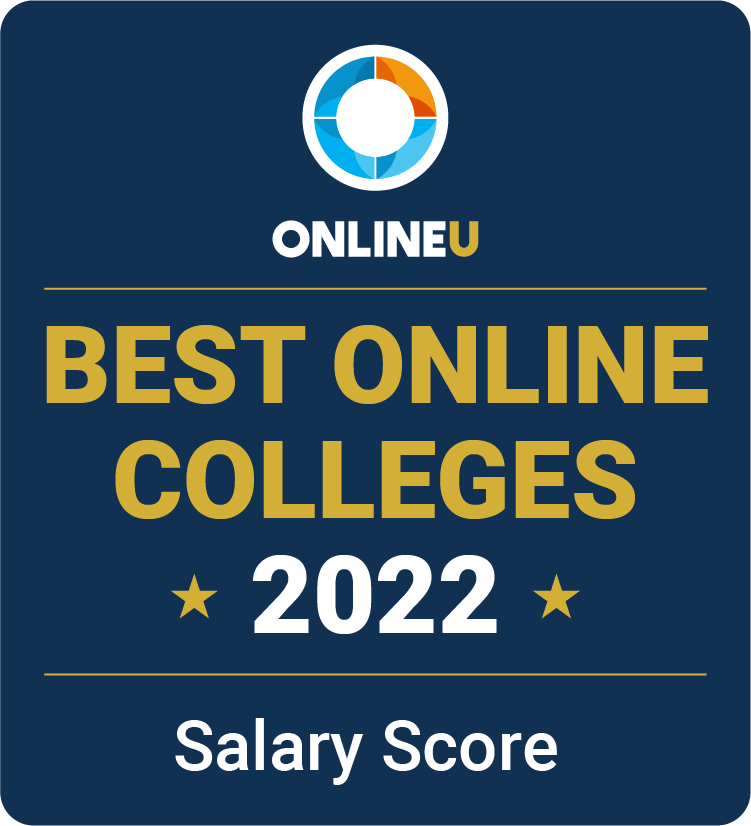 As computers become even more integral to society, demand for experts in the field of computer engineering increases. If computer engineering is your passion, consider reviewing our guide for Online Computer Programming Degrees as well as the list below. Education is important for a successful career in technology, and the programs we've highlighted can help you achieve your goals. Once you earn your bachelor's degree online, you can consider an online master's program in the field to take your career to new heights.
View our methodology for more details about our list or learn more about OnlineU.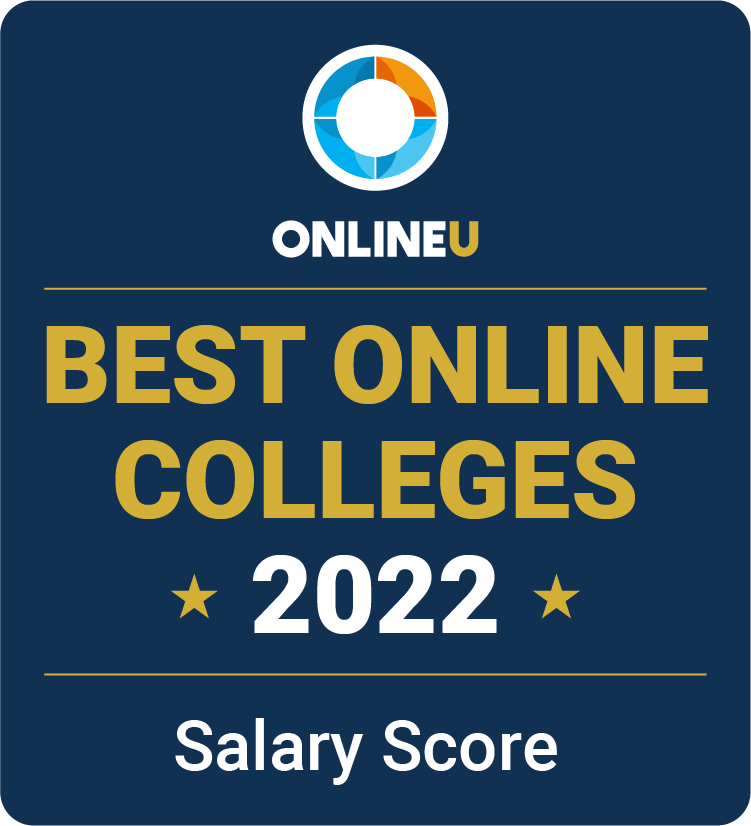 ADVERTISEMENT
Online Computer Engineering Bachelor's Degrees You May Be Interested In

Annual Tuition: $19,398 - $29,428
2 Programs (view all)

Annual Tuition: $24,513
1 Programs (view all)

University of Arkansas Grantham
---
List Of Accredited Online Computer Engineering Schools
| School | Online Enrollment | Annual Tuition |
| --- | --- | --- |
| Florida International University | | |
| University of Arkansas Grantham | 5,896 | $8,280 |
| Old Dominion University | 3,948 | $30,840 |
| Regent University Online | 3,146 | $18,620 |
| Colorado Christian University | 3,040 | $33,434 |
| University of Arizona | 2,558 | $11,800 |
| National University | 1,849 | $13,320 |
| University of the Virgin Islands | 73 | $14,496 |
Overview of Online Computer Engineering Degrees
Whether offered online or in person, a degree in computer engineering covers the interplay between physical hardware and abstract software design. Software engineering and computer science are similar disciplines that share several learning outcomes, but computer engineering is more focused on physical components.
Curriculum
Bachelor's students in computer engineering take classes in advanced mathematics, instrumentation, electronic circuitry, and signals. Their professors emphasize critical thinking skills and innovation in addition to subject matter knowledge. Some programs allow students to funnel their electives toward a specialization, such as cybersecurity or software development. By taking classes in one of these specializations, computer engineering graduates may be able to apply their skills to the software and networking side of computer technology.
Most degree programs culminate in a capstone course or sequence of courses in which students design an original computer model. Online students might also need to complete a supervised internship, which typically takes place at an approved location close to their home.
Bachelor's students in computer engineering take classes in advanced mathematics, instrumentation, electronic circuitry, and signals. Their professors emphasize critical thinking skills and innovation in addition to subject matter knowledge.
Program Length and Format
Online computer engineering bachelor's degrees generally require 120-128 credit hours and at least four years of full-time study. Some fully online programs feature eight-week courses that allow students to take more credits per year and finish more quickly. However, working students may find it difficult to complete the degree early. These students may want to consider a college with a part-time degree option that takes longer but allows for more convenience.
Most online programs feature asynchronous coursework: Students can sign in to the school's learning management system at their convenience in order to view lectures, post on forums, and submit assignments.
Admission Requirements
Applicants must have a high school diploma or GED. Students without any calculus or physics experience may need to take prerequisite classes before beginning courses in the computer engineering major. Minimum GPA requirements vary by school but usually fall in the 2.5-3.0 range. Minimum test scores also differ, and many colleges have even stopped requiring students to take the SAT or ACT.
---
| | |
| --- | --- |
| | Colleges usually look favorably on extracurricular activities, such as math or science clubs and community service. |
---
Looking Ahead: Graduate Study
Although alumni need only a bachelor's degree to enter many jobs in the field, students can also pursue graduate degrees in computer engineering. Master's degree programs are designed to increase students' engineering knowledge and sharpen their research skills to make them more marketable in the workforce. Doctoral programs aim to create professional researchers who either teach at universities or lead research and development for businesses or government agencies.
---
Common Online Bachelor's in Computer Engineering Courses
Computer engineers need a knowledge base that's heavy on applied mathematics, electronics and materials science, and computer programming languages. A bachelor's curriculum reflects this expertise and includes classes on engineering ethics and business communication that encourage graduates to work collaboratively and responsibly. We've listed several common courses below to give prospective students a sense of what they'll find in an online bachelor's program in computer engineering.
Calculus for Computer Science
Calculus courses help computer engineering students understand the mathematics behind circuits, transistors, and signal processing. Colleges often design a two- or three-course calculus sequence with increasingly complex material. Topics include applying differential and integral calculus, continuity, logarithms, and the fundamental theorem.
Students learn the behavior of circuits, voltage, and resistance in this class. Then, they apply what they've learned to build circuits in a lab while practicing electricity safety. As with calculus, many programs feature a sequence of circuitry courses, allowing students to apply their training to increasingly complex situations.
This course covers how to apply math concepts to computer hardware. Students use binary, Boolean algebra, and verification algorithms to construct logical circuits with add-ons, such as decoders, multiplexors, and multipliers. Professors discuss different types of circuits, including combinational logic circuits and synchronous sequential circuits.
Faculty introduce the fundamentals of microprocessors and their importance in computer architecture. The syllabus generally covers embedded systems, computer system design, timing sequences and interrupts, and microcontroller programming.
Students learn the physics and designs behind semiconductors in this course. Professors discuss diodes, field effects transistors, and bipolar junction transistors. This course integrates lessons from other classes on circuits, logic, physics, and calculus to describe how engineers use semiconductors in electronic circuits.
---
What Can I Do With a Bachelors in Computer Engineering?
Computer engineers specialize in designing and testing hardware components, but their background in mathematics and technology potentially grants them skills that are useful in other careers, including software engineering and computer networking. Such skills include problem-solving, deductive and inductive reasoning, and analytical thinking.
Below, we've listed several occupations that alumni of an online bachelor's degree in computer engineering can pursue.
---
How to Choose an Online Bachelor's in Computer Engineering
Selecting a degree program involves weighing the factors that matter most to you. Everyone's personal circumstances differ — including family obligations and finances — so your calculations will differ from those of other applicants.
We've listed some questions that you might ask when considering an undergraduate degree in computer engineering:
Is this school accredited?
Accreditation is a stamp of approval from an independent agency attesting to the overall quality of a college's education. You may want to give preference to regionally accredited institutions over nationally accredited schools because regional standards are more rigorous. Attending a regionally accredited college helps ensure that you'll be able to transfer credits to another school, which is important if you want to switch schools during your bachelor's program or earn a graduate degree in the future.
Is this program accredited?
Individual engineering programs can also earn accreditation from the Accreditation Board for Engineering and Technology (ABET). However, ABET doesn't currently accredit many fully online degree programs in computer engineering. See the Accreditation section on this page for more information.
What does an online computer engineering degree cost?
Higher education is expensive, but online degrees are generally more affordable than on-campus equivalents. Seventeen schools on our list of popular computer engineering programs provided cost information, and among these, the median annual tuition rate is $19,594. To calculate the degree's total cost, you should add a school's annual tuition rate to the yearly cost of fees, books, and supplies, then multiply by four. Online students don't pay for room and board, which can lead to considerable savings. It's also helpful to research financial aid opportunities at your chosen school and apply for as much aid as possible.
Can I work while studying?
You may prefer a program without set class times if you need or want to work while earning your degree. In addition to online delivery, some schools have part-time degree programs. While these would take longer to complete, they may also allow more study time during the week.
How much support will I receive?
High-quality virtual services are designed to help online students stay connected to peers and professors, but colleges differ in the amount and quality of support they provide to distance learners. You may want to check a school's website or ask an admissions officer about academic advising, tutoring, counseling, and library services for online students. You can also read reviews from online students to have a better picture of a school's support network.
---
Accredited Online Computer Engineering Degrees
Accreditation means that a college meets high standards for educational quality. National and regional accrediting agencies comprehensively review schools' faculty, curricula, and student services, with regional accreditors tending to hold them to higher academic standards. Students can only receive federal financial aid at nationally or regionally accredited colleges.
Program accreditation, which isn't common among online bachelor's in computer engineering programs, is granted by ABET. ABET accreditation certifies that individual programs meet engineering industry standards. While all of the schools on our list are regionally or nationally accredited, Florida International University and Old Dominion University are the only schools that mention their online computer engineering programs are ABET-accredited. Students interested in pursuing careers that require licensure should choose an ABET-accredited program because this is one of the licensure eligibility requirements. Attending an ABET-accredited program may also be beneficial for your career, as some employers prefer to hire graduates from ABET-accredited programs.
Related Articles
2023 Best Online Computer Science Degree Programs
Enter the lucrative field of computer science with an online bachelor's degree. Compare schools by tuition, salary, and debt data to find the programs with the best ROI for 2023.
2022 Best Online Bachelor's Degrees in the U.S.
Earning an online bachelor's degree can vastly expand your career options and earning power. We've ranked the best colleges by alumni salaries.