The Highest-Paying Business Degrees
As one of the most popular educational tracks in the country, there's a lot you can do with a business degree. While it can give you an understanding of the modern economy and help you foster in-demand skills, a postsecondary credential in this field can also assist you in securing a well-paying job.
According to the Bureau of Labor Statistics, individuals employed in business and financial occupations earn a median annual salary of $76,570, which is much higher than the economy-wide average of $45,760. Continue reading to learn more about the highest-paying business degrees.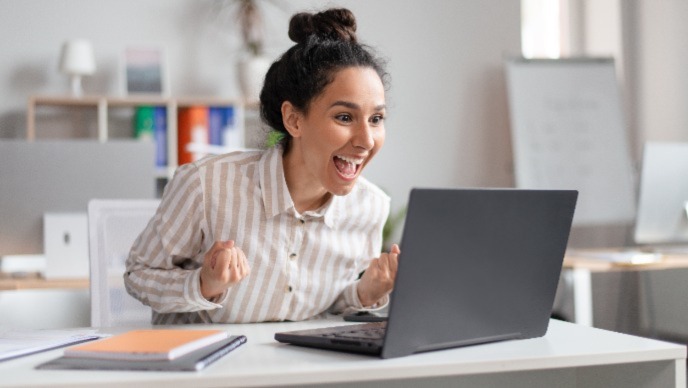 Types of Business Degrees
Business is a wide-encompassing field that has grown to include several different subject areas in the past few decades. In turn, business degrees include many different types of majors and programs at both the graduate and undergraduate levels. Given the number of business degrees available, you may be wondering whether some lead to higher earnings than others.
High-Paying Bachelor's Degrees in Business
An undergraduate degree in business can equip graduates with the necessary knowledge and skills to embark on a lucrative career. But salaries can vary depending on the subject area you choose to study. Below is a list of business degrees and the related jobs and annual salaries they can lead to.
Accounting
An accounting degree trains graduates to record and communicate important financial information related to costs, profits, employee compensation, and economic efficiency. It's no surprise that business graduates with a background in accounting have highly valued skillsets and typically find jobs with above-average compensation rates. Some potential opportunities include:
Finance
Like accounting, finance is also critical to daily business operations. But, while accountants focus on cash flows and cataloging information, finance experts work more closely on creating investment opportunities, increasing profitability, and managing assets. A finance degree helps foster skills that are essential in high-paying sectors such as banking and insurance and can lead to the following careers:
Entrepreneurship
In today's fast-paced business world, the ability to innovate, find a market niche, or develop a new and exciting product can go a long way when it comes to increasing one's earning potential. Aside from preparing you to start your own business, a degree in entrepreneurship can help you land a range of respectable and well-compensated jobs. Some examples include:
Human Resources
Human resource degrees are a suitable choice for students who aspire to work directly with an organization's employees. Graduates train in areas such as compensation, conflict management, recruiting, and labor laws. With this specialized grounding, they may qualify for many different HR roles, including:
Marketing
Marketing has been a staple of business operations for decades. Now, with social media making it easier and faster to access information, it's a field that has become critical to the success of any organization. An undergraduate marketing degree in this subject gives you an understanding of modern day marketing strategies and practices, leading to careers such as:
Business Management
A business management degree trains students to become effective managers in an evolving and competitive economy. Students take classes in areas such as business ethics and organizational behavior, learning how to overcome operational challenges. With this background, graduates can apply for several well-paying roles, including:
Healthcare Management
Healthcare-providing institutions such as hospitals, nursing homes, and out-patient clinics often require managers who are familiar with the health services sector. A bachelor's in healthcare management introduces students to best practices and common challenges in overseeing the delivery of care. While graduates can apply their training beyond the healthcare industry, they are best suited to working in this sector, for instance, as:
Project Management
Project managers are typically responsible for overseeing projects from end to end. An undergraduate degree in project management gives graduates the skills to carry out large-scale, often complex plans that can involve many different operational requirements. A background in project management can prepare graduates to take on various challenging roles, such as:
High-Paying Business Master's Degrees
A graduate degree often leads to higher earnings. In business, post-baccalaureate degrees can open the door to management-level positions with six-figure incomes while also increasing an individual's employability across multiple economic sectors. Below are a few examples of graduate business degrees that can yield high salaries.
Master's of Business Administration
An MBA is considered by many to be one of the best degrees in business when it comes to increasing earning potential. This belief is because MBA programs are typically quite rigorous, covering advanced coursework while also helping students develop skills in analytical thinking, problem-solving, risk management, and organizational leadership through real-world experiences such as internships. In fact, an MBA may prepare graduates to take on the role of chief executive, earning a median annual salary of $179,520.
Master's of Accountancy (MAcc)
Like its undergraduate counterpart, a master's in accounting is ideal for individuals who want to develop their expertise in the field of financial information. But an MAcc can also prepare students to become Certified Public Accountants (CPAs) and command a significantly larger compensation package. For instance, the top 10% of MAcc holders who go on to become CPAs can earn a median annual salary of $128,970.
Master's of Applied Finance (MAF)
An MAF is a highly specialized graduate degree that prepares students for senior roles in banking and insurance. These programs typically cover advanced concepts in statistics and modeling, giving graduates the quantitative skills to oversee the investment interests of businesses, hedge funds, and even high-worth individuals. As financial managers, MAF degree holders may earn annual wages of up to $208,000.
Master's in Management (MIM)
An MIM is quite similar to an MBA in terms of the coursework it covers. However, the former is for students who don't have much work experience but still want to advance their business career after completing a bachelor's. While an MIM may not qualify you for a position as a CEO or other top executive, it can nevertheless help you land a job as a high-level manager — for instance, as an industrial production manager, the top 10% of whom make around $170,470 annually.
Related Articles
15 Highest Paying Jobs for College Graduates
Discover the 15 highest paying jobs for college graduates and see the median annual salary, career outlook, and requirements for each position.
Business Career Guide
Learn about a career in business including potential careers and salaries, typical job requirements, and a business professional's own journey in our guide.