2023 Best Online Art Design Degrees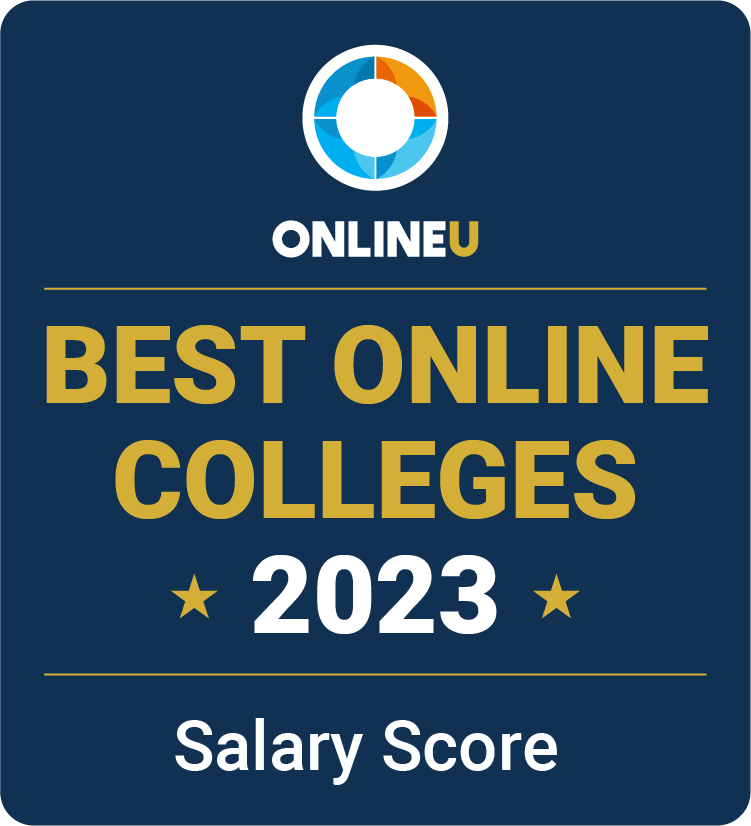 Art design is a broad field that encompasses careers in animation, product development, fashion, fine art, video games, film, and more. Graduating with an online degree in art design, or a specific industry within the field, prepares you to enter the workforce with the skills and knowledge to use digital technology and visual storytelling methods. The Bureau of Labor Statistics (BLS) predicts that arts and design occupations will only grow by 2% in the next decade, amounting to roughly 20,500 new jobs. This is below the average job growth of 5% across all U.S. occupations. Earning an online bachelor's in art design, or an online bachelor's in graphic design, can give you a leg up in this highly competitive field.
View our methodology for more details about our list or learn more about OnlineU.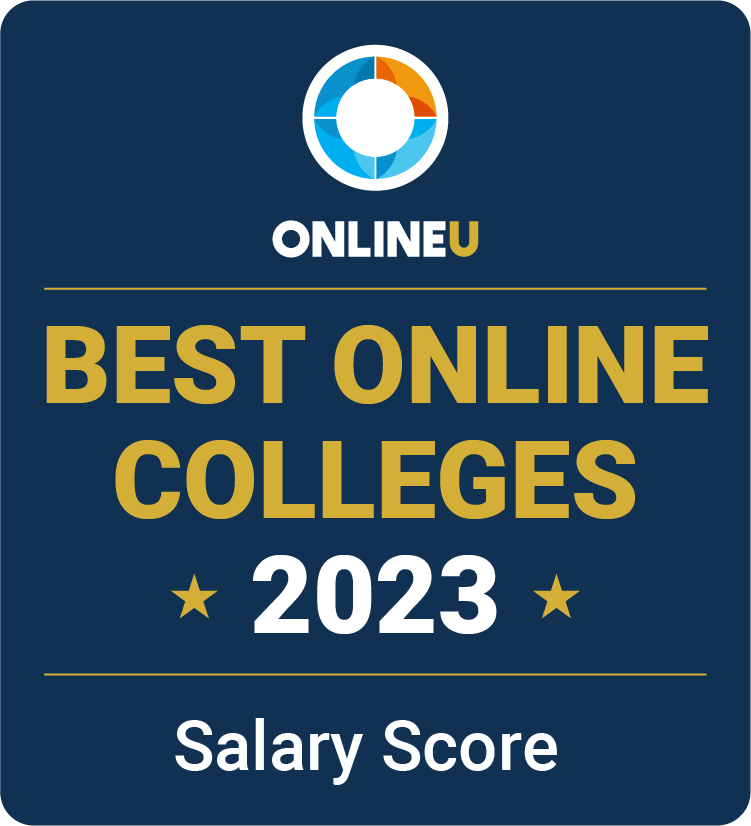 ADVERTISEMENT
Online Art & Design Bachelor's Degrees You May Be Interested In

Annual Tuition: $19,398 - $29,428
10 Programs (view all)

Southern New Hampshire University Online

Annual Tuition: $17,800
3 Programs (view all)
---
List Of Accredited Online Art & Design Schools
| School | Online Enrollment | Annual Tuition |
| --- | --- | --- |
| Southern New Hampshire University Online | | |
| Arizona State University | 33,410 | $24,413 |
| Rasmussen University Online | 19,336 | $10,935 |
| DeVry University | 16,922 | $18,197 |
| Full Sail University | 14,908 | $24,513 |
| Bellevue University | 7,352 | $7,851 |
| Academy of Art University | 2,911 | $23,412 |
| LA Film School | 2,492 | NA |
| Upper Iowa University | 1,872 | $31,685 |
| Central Michigan University | 1,326 | $24,120 |
| University of Florida | 1,029 | $28,659 |
| Rocky Mountain College of Art and Design | 851 | $19,670 |
| Savannah College of Art and Design | 598 | $38,075 |
| Lindenwood University | 494 | $18,100 |
| The University of Montana | 346 | $26,218 |
| Prescott College | 167 | $32,553 |
| Maharishi International University | 108 | $16,530 |
| Cogswell College | NA | $20,800 |
Overview of the Best Online Art Degrees
Online bachelor's in art degrees are available in several subfields. Curricula vary based on the program, but students can major in commercial art, architecture, computer animation, fashion, graphic design, visual communication, art history, and web design, to name a few. It's also possible to double major or get a dual degree in multiple disciplines. In general, online learners should spend some time determining which medium, style, and subject matter they find most appealing so they can begin mastering specific techniques and developing their creative processes. This way, art students may graduate with a set of professional and technical skills, an understanding of the creative industry, and a polished portfolio in their chosen arena.
Enrollment in an online bachelor's in art program requires applicants to have a minimum 3.0 high school GPA, letters of recommendation, and a personal statement. Competitive programs may further require that students submit a portfolio of artwork. While an online degree in art typically takes four years to complete, accelerated programs are designed to be finished in as little as two-and-a-half years.
What Kind of Art Degrees Are There?
Below we list some of the most common art degree concentrations available:
Computer Animation: This type of animation is used in film, television, games, and more to add special effects or create a new work from scratch. Specializing in computer animation can teach you how to use technology in order to create digital art.
Game Art and Development: This focus centers around the concepts, technology, and storytelling that become video games. Through both traditional and digital media, game artists and developers work through the various phases that lead to a complete game.
Fashion: Specializing in fashion can lead to careers in designing, retail, management, and textiles. An art degree with a fashion focus provides students with an understanding of business, current trends, and industry technologies.
Interior Design: Interior designers create comfortable, creative spaces in all kinds of buildings, from homes and bars to hospitals and offices. Specializing in interior design helps students learn some skills of the trade, like how to bid on projects and lead teams with a creative vision.
Painting: Painters should have a thorough understanding of materials, art history, and art theory. Pursuing a painting specialization provides students with the skills and knowledge to improve their skills and work as professional artists.
Photography: Photography has a long history and utilizes many different technologies. Specializing in photography can teach students to use both film and digital cameras, editing software, photo development, and how to publish their work.
Accredited Online Art Schools
Accreditation is a process in which third parties evaluate colleges and universities to determine whether they offer students a quality education. Attending an accredited institution has several benefits, and it's especially important for online students because it signals a program's credibility to potential employers and qualifies students for federal financial aid.
Prospective students seeking an online art degree should consider enrolling in an art school accredited by the National Association of Schools of Art and Design — an organization that sets nationwide standards for higher education in the arts. Alternatively, students should ensure that their school has been evaluated by an accrediting agency recognized by either the U.S. Department of Education or the Council for Higher Education Accreditation.
Common Courses in Art Degrees Online
Students enrolled in an online bachelor's of art program often have some flexibility when developing the coursework to fit their educational goals. For instance, they can choose to take online classes in visual marketing, consumer psychology, and design technology. Many modules also involve gaining hands-on experience with specific tools or software, thus helping students develop applied skills in their chosen area of expertise.
While classes vary by program, the following is a list of common online courses students can expect to take with a Bachelor in Art Design:
Students taking this class gain an understanding of historical art forms with the objective of contextualizing their personal work in a particular style or movement. In addition to learning about how techniques have evolved, art history classes also cover how cultural movements influenced artistic expression.
In this fundamental course, students learn about the basics of color harmony. Specifically, they explore why and how different color combinations complement each other from a psychological and visual arts perspective. Students also learn about the differences associated with applying color theory in two- and three-dimensional mediums.
Composition and Visual Design
Usually aimed at students majoring in certain niches, including digital photography, film, or multimedia, this course introduces the basics of visual storytelling. Students delve into foundational concepts — such as exposure, depth of field, and movement — and learn how these factors affect image quality. They also typically gain hands-on experience with an array of camera equipment.
In this course, students learn how to effectively visualize and present their ideas to an audience. Topics covered include digital media, graphic design, and streamlining the creative process. Students taking this class have the opportunity to gain valuable problem-solving and communication skills in marketing and interior design.
What Can You Do With an Art Degree?
Graduates with an art degree may find employment in a range of settings, including galleries, museums, studios, schools, and nonprofits. As an alternative to traditional employment, many artists choose to work as independent contractors or freelancers providing specific services or selling artwork to clients.
---
As with other professions, job opportunities in this field largely depend on the wider economy — especially the demand for artistic services and products. For instance, the Bureau of Labor Statistics (BLS) predicts only a 2% job growth for art and design jobs, which is significantly slower than the average for all occupations.
---
Artists with bachelor's degrees online may qualify for a range of employment opportunities. An online fine arts degree offers the chance for students to develop their skills in a particular area, signaling to employers that a graduate has formalized knowledge and training.
Below is a list of potential career paths for art graduates, along with median annual salary and job outlook data from the BLS:
Is an Art Degree Worth It?
The worth of an art degree can vary based on an individual's career goals and financial circumstances. For example, students interested in a career emphasizing creativity and self-expression may benefit from the skills and industry connections sometimes derived from earning an art degree online. However, an art degree may not be as flexible as other bachelor's credentials — particularly when it comes to developing widely applicable skills.
Consider the following pros and cons of an online art degree:
Potential Benefits
Passion projects
CareerExplorer reports that most artistic careers have a high job satisfaction rate. It's common sense that when you pursue a career in a field you love, you're more likely to find satisfaction in the work.
Interesting people
Art is a creative pursuit, so the people who pursue this field of study can be some of the most fascinating, compelling folks. You're almost guaranteed to engage with a plethora of captivating artists during your higher education experience and beyond.
Career options
Art is a diverse field with many degree and career options. From music and acting to public installations and cultural histories, art takes many forms and paths.
Potential Drawbacks
Fluctuating stability
In 2020, UNESCO reports that 10 million creative jobs were lost because of COVID-19. Due to the collaborative nature of the arts, there are many factors that play into job availability. Funding, public interest, and location can make it difficult to find and keep work.
Inconsistent pay
If an artist is working based on commissions, then they may only make small sums on an inconsistent basis. Pay differs greatly between high-ranking jobs and self-employed freelance artists. For example, art directors — a position that most often requires at least a bachelor's degree — have a median annual salary over six figures, while craft and fine artists make barely over the median for all U.S. workers, at just $49,960.
Lack of respect
Although art is seen as an important part of our culture and lives, artists aren't always valued in our society. Often, jobs in science, business, and politics are more respected than creative careers.
FAQs About Online Art Degrees
Can I Get an Art Degree Online?
---
With many schools offering distance learning options, it is possible to get a fine art degree 100% online. Online students typically use tools, such as video streaming, to learn asynchronously. However, degrees that include project-based learning may use a hybrid model, combining online learning with on-campus visits to attend collaborative workshops.
How Long Does It Take To Get an Art Degree Online?
---
A bachelor's degree in art requires a minimum of 120 credit hours and takes four years of full-time study to complete, whether it's online or in person. By contrast, students can achieve an associate or master's degree in just two years. Part-time learners who take fewer courses per semester generally take longer to finish.
What Art Degree Makes the Most Money?
---
Depending on their chosen specialization, art graduates may qualify for well-paying careers in education, creative writing, and web development. While a bachelor's is the minimum requirement for entry-level positions, a master's or doctoral degree can lead to lucrative roles — such as a postsecondary art teacher.
Related Articles
2023 Best Online Graphic Design Degrees
Find the best online graphic design degrees in 2023 from our list of accredited colleges ranked by popularity.
2023 Best Online Creative Writing Degrees
Pursue your passion with an online creative writing degree by choosing one from our 2023 list of the best options based on popularity.