2023 Best Online Architecture Degrees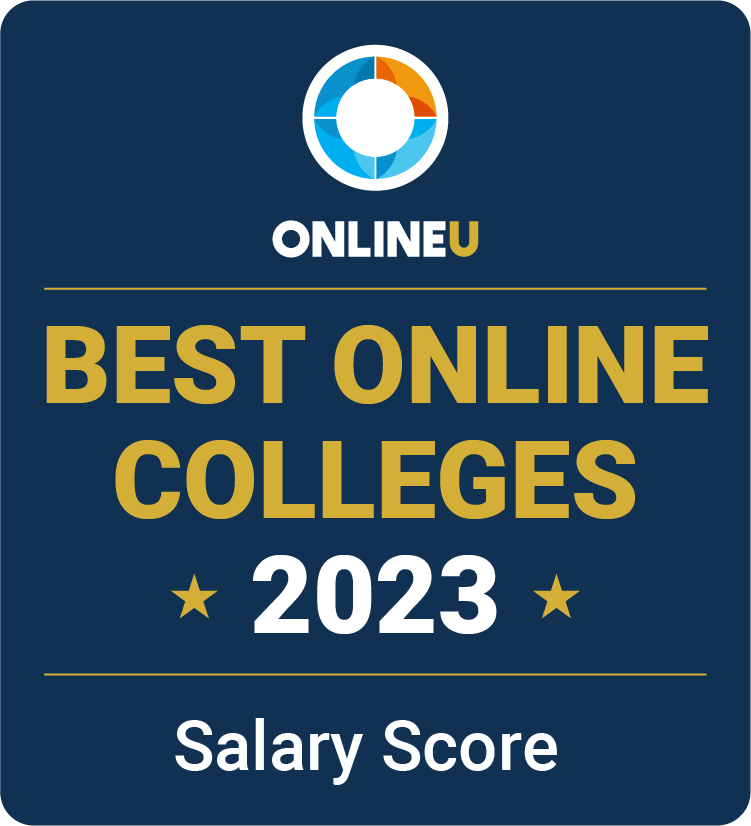 Architecture is a great major for those who love blending creativity with practical problem-solving. An online architecture degree is designed to prepare students for this profession by bolstering their creative design talents and technical skills to craft functional buildings that are aesthetically pleasing and environmentally responsible. In an online degree in architecture, you'll dive into CAD software, take a trip through architectural history, pick up project management skills, and so much more.
If you're curious about how we came up with our rankings, read our methodology or learn about OnlineU. If you want to explore further education, check out our list featuring the most affordable architecture master's degrees.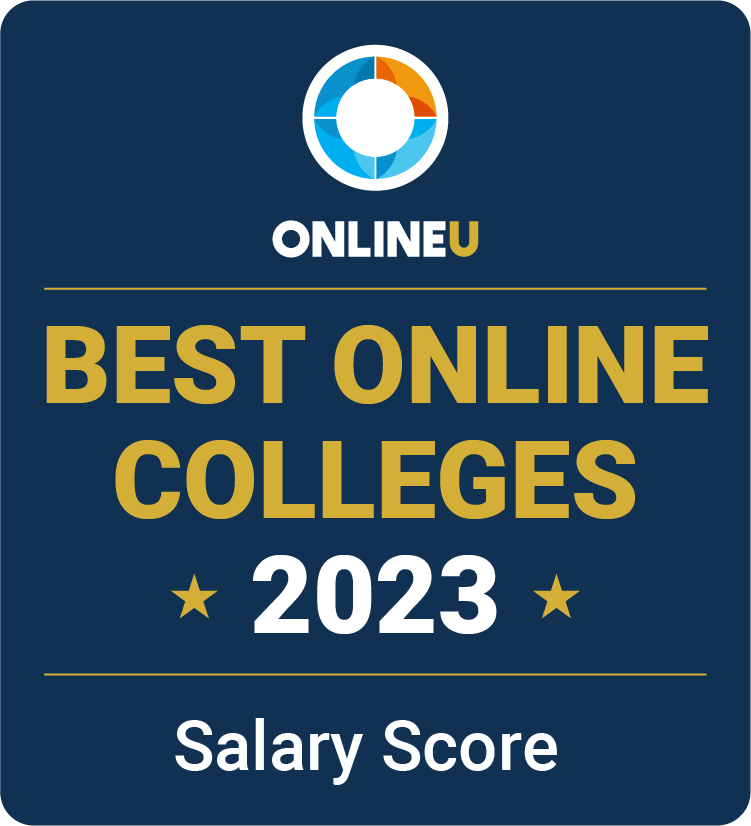 List Of Accredited Online Architecture Schools
Online Degrees in Architecture
Depending on the type of architecture they work in, architects may manage building projects at any point in the project life cycle — from planning, design, and construction to finishing a project. While most of us imagine architects at the drawing board sketching out new ideas for buildings, this is only a small part of the field. Some career options available to architecture graduates include being a lead designer, urban designer, architecture principal, studio director, graphic renderer, architectural detailer, and job captain.
Most accredited online architecture degrees at the bachelor's level combine theory with practical application. Students are typically required to take a certain number of general education courses, architecture-specific courses, and electives. Architecture courses may cover the history of architecture, surveys and mapping, architecture theory, conceptual design studio, figure modeling, building information modeling, and materials and methods.
How Long Is an Architecture Degree?
According to the National Architectural Accreditation Board (NAAB), accredited bachelor's degree programs in architecture should have a minimum of 150 credit hours. This can take about five years to complete.
There are accelerated options, however. Part of these credits are general education courses, which may be transferred from other programs, supplemented with work experience, or replaced with an associate degree. Speak with an academic advisor to see if you can graduate early.
Should I Get a BS or BA in Architecture?
The NAAB only accepts a Bachelor of Architecture (BArch) as an accredited program, but a Bachelor of Science (BS) in Architecture can be just as useful. Often, BArch programs include certifications, credentials, and possibly licensure. BS programs in architecture, however, are considered "Pre-Professional," so students complete the four-year program and can work at an architecture firm, but they cannot pursue licensure.
If you're interested in becoming a licensed architect, a BArch program may be right for you. A BS program will help you pursue a career in the general field of architecture or help you transition seamlessly into a master's degree program for architecture.
Is It Possible To Study Architecture Online?
Yes, it's absolutely possible to earn an online degree in architecture. Several universities offer architecture degrees online and provide quality education. These programs may be pre-professional or focus on the technological aspects of architecture. An architect's tools are often through software programs or available online, and paperwork can be scanned.
An online degree is just as well-respected as an in-person degree.
The Importance of an Accredited Online Architecture Degree
Accreditation is an evaluation process that schools and degree programs go through to demonstrate that they meet acceptable higher education standards. Independent agencies evaluate them on the merits of their curricula, faculty, research programs, student resources, and more.
Attending an accredited school can help you feel confident about receiving a quality education that your future employers will value. Employers typically look upon candidates with degrees from accredited schools and programs more favorably than those without.
Accreditation is particularly important for students who plan to become a licensed architect. All U.S. states require architects to obtain a license. In order to be licensed, you typically must have a degree from a program that has been accredited by the NAAB. The NAAB accredits bachelor's, master's, and doctoral degrees in architecture. Attending an NAAB-accredited program will also provide you with the best opportunity to gain the skills and education to become an effective and competent architect.
Types of Architecture Courses
The following courses are common requirements in architecture bachelor's degree programs:
This project-based class teaches students to use technical skills, such as computer-aided design, to design simple architectural projects.
This course discusses standards for building design, codes, and regulations. It also covers how systems of common building materials perform.
Students learn about different methods for describing a built environment, such as drawing, modeling, and photography.
This survey of architecture discusses how buildings throughout the world have evolved throughout history on technical and aesthetic levels.
Students learn about the ways in which physics and mechanics apply to buildings and how various materials work in different seismic environments.
Do Architects Need To Be Good at Drawing?
While being good at drawing can help you in university and in your career, it isn't absolutely necessary to be a good artist before you begin your architecture program.
Drawing can be used to get your ideas out of your head, communicate ideas to clients, and provide construction workers with technical drawings. Most of these are just for ideas and thoughts, so it's okay if they aren't perfect. For professional elevations and final presentations, it's completely acceptable to use computer software in order to create work.
Having drawing skills before university is unnecessary, and you may even struggle with it by graduation. Courses, like the ones listed above, provide students with the skills to describe built environments, use software to create technical drawings, and communicate with clients in a professional, engaging way. Don't let your drawing skill level hold you back from pursuing a degree in architecture!
What Skills Are Needed for Architecture?
Each architect has their individual style and voice, but there are certain skills that every architect needs to have. It's important to know the laws, regulations, and common designs for your area.
Additionally, you need to understand how best to meet your clients' requests. Architecture degree programs can set you up for success by providing you with these skills:
Building information modeling (BIM)

Computer-aided design and drafting (CADD)

Spatial reasoning and visualization
How To Become an Architect
Although there is some variation in state requirements for licensed architects, many have the same three requirements: (1) the completion of at least a bachelor's degree in architecture, (2) fulfillment of a paid internship that generally lasts about three years, and (3) a passing score on the Architect Registration Examination. In some states, however, the degree requirements and/or internship requirements may differ, which can open the door to some professionals who want to switch careers to architecture.
Architect Certification and Licensure
The main professional agency offering certification for architects is the National Council of Architectural Registration Boards (NCARB). In order to earn this certification, candidates must fulfill all of the requirements that enable them to work as an architect in any particular jurisdiction. Once they have done so, candidates can apply for certification with this agency by submitting an online application and payment. Candidates must also provide official documentation stating that they have fulfilled all of the requirements to work as an architect. Since NCARB is made up of varying architecture boards in different states and regions, some of these boards may have individual requirements that necessitate individuals taking exams on specific areas of architecture.
Professional architects must be licensed in all 50 U.S. states, but the requirements to become licensed vary from state to state.
Professional architects must be licensed in all 50 U.S. states, but the requirements to become licensed vary from state to state. In general, prospective architects should have a bachelor's or master's degree in architecture from an NAAB-accredited program, paid internship experience, and a passing score on the NCARB Architect Registration Exam. Some states may allow candidates to substitute work experience for an accredited degree. Most states also require registered architects to complete continuing education hours either every year or every two years. It's always best to check with your particular state's registration board to verify their exact licensing requirements.
How Much Money Does an Architect Make?
According to the Bureau of Labor Statistics (BLS), the salary range for architects — as of May 2022 — was $51,310 to $136,400, with a median annual salary hovering around $82,840. Importantly, salaries for architects working for the government tend to be higher than the salaries of those working for construction companies or architectural and engineering firms.
Are Architects in Demand?
The BLS predicts a job growth of 5% between 2022 and 2032. The field is growing the same as the national rate. It's projected that about 8,200 new architect jobs will be created every year through the end of the decade. These jobs will replace architects who are retiring or changing careers.
FAQs About Online Architecture Degrees
What Is the Difference Between an Architect and a Civil Engineer?
---
Although both roles contribute to the design and planning of constructed spaces, their focus is very different: The architect tends to focus on the design of the project — especially in terms of function, style, and appearance. The civil engineer has a far more technical perspective, with an eye toward construction logistics and project safety. If this is your desired career path, a civil engineering degree may be a more suitable choice.
Careers in both fields usually require bachelor's degrees, and higher-paying positions usually go to those with advanced degrees. Additionally, the typical salaries for both roles is comparable, with averages around $80,000 to $90,000.
Is Architecture Easy To Study?
---
Architecture is a complex field with a lot of moving parts, so there's a lot of information to learn. However, architecture degree programs are structured in a way that facilitates learning and prepares you to graduate ready to work. You may have a lot of studying and practical work to do, but if you're interested in architecture, then all that work can potentially lead to a successful career.
Does architecture have a lot of math? Yes, it does: Geometry, Algebra, and Trigonometry are central to architecture. It's a good idea to brush up on these skills before embarking on an online degree in architecture.
What Is the Best Degree for Architecture?
---
A bachelor's in architecture is the most obvious choice. Any degree program that's accredited by the NAAB leads directly to becoming a licensed architect. Other architecture degrees from institutions that are accredited by other organizations can still lead to a career in architecture and/or a master's degree program that can lead to licensure.
Can You Become an Architect Without a Degree?
---
In general, you cannot become an architect without a formal degree. Most states require an architect to have either (1) a degree that's NAAB-accredited or (2) a bachelor's degree in an architecture-related program as well as additional work experience that leads to licensure.
If you have a related bachelor's degree, NCARB offers an Architectural Experience Program (AXP) that teaches individuals the skills needed to become an architect, and it prepares them for the certification exam.
Is an Architecture Degree Worth It?
Earning an architecture degree online can open doors to new career opportunities or advancement within your current job. It provides the knowledge and credentials needed to pursue licensure as an architect or enter related fields such as urban planning, construction management, or sustainable design.
Additionally, as the architecture field increasingly relies on new technologies, online programs strive to incorporate the latest software and digital design tools to ensure that students are well-versed in the latest advances. Online platforms frequently employ various multimedia resources, allowing students to engage with content through videos, interactive simulations, and digital tools. This can cater to diverse learning styles and preferences, enhancing the overall learning experience. Online architecture programs can also help you strike a better balance between your educational goals and other aspects of life. You can adapt your study schedule to accommodate work or family responsibilities, reducing the stress associated with juggling multiple commitments.
There are also affordable master's programs in architecture to consider pursuing. A graduate degree helps prepare students for higher level positions that require managing others as well as advanced decision-making skills. Master's courses may cover design process, 2D/3D media, contemporary urban theory, architectural professional practices, construction documents and building codes, and material/methods of construction. Many master's degree programs require students to also complete a thesis project in order to qualify for graduation.