2023 Best Online Bachelor's in Aerospace Engineering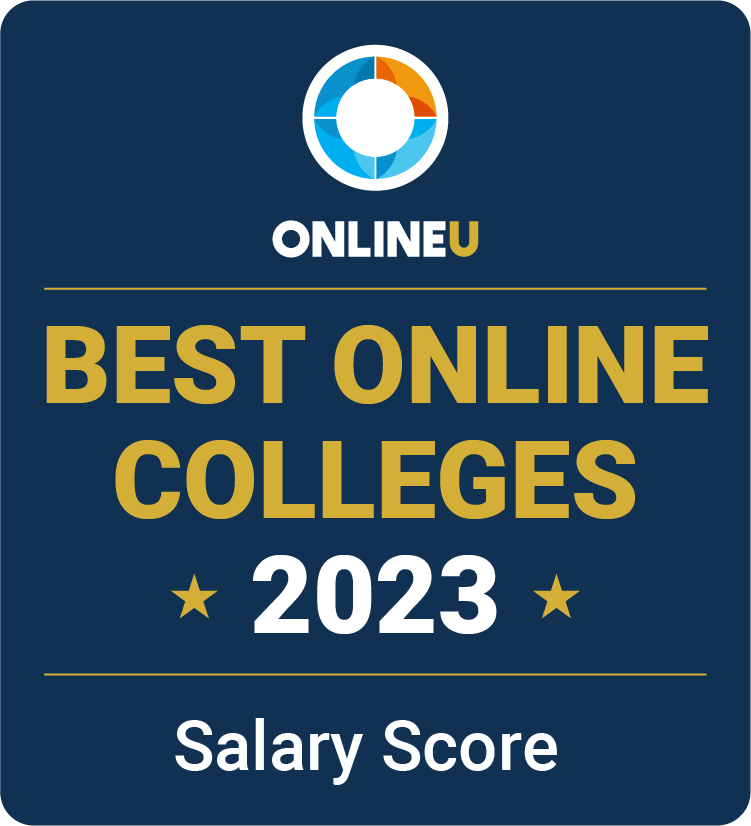 A bachelor's degree in aerospace engineering aims to equip students with the tools they need to design, build, and improve aircraft and spacecraft. Prospective students can pursue an online aerospace engineering degree at a few colleges, but fully online programs are rare. On this page, we list all the schools that offer online bachelor's degrees in this discipline. Graduates of these programs may work for the government or private sector in one of the highest paying engineering disciplines, or they might continue their higher education to pursue an online Master of Science in Aerospace Engineering.
View our methodology for more details about our list or learn more about OnlineU.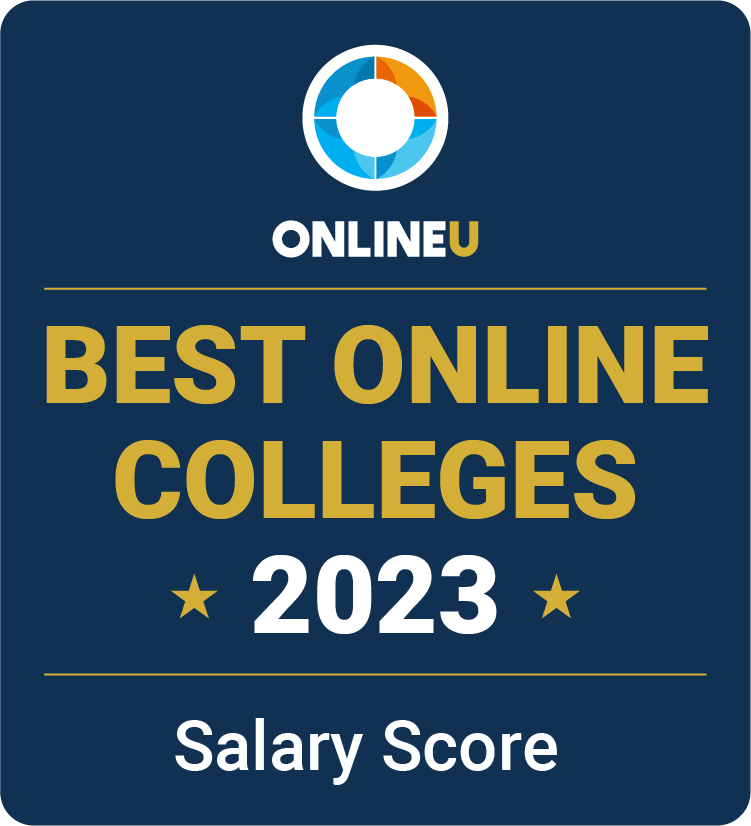 List Of Accredited Online Aerospace Engineering Schools
Overview of Online Aerospace Engineering Degrees
Aerospace engineering students learn the physical and mechanical foundations of flight and space travel. These include the principles of aerodynamics, electromechanical systems, computation, thermodynamics, and space mechanics.
It's rare to find a fully online aerospace engineering program because they require special laboratory equipment that's usually found on college campuses. Make sure to check an online program's accreditation status if you find one. See Is This Aerospace Engineering Program Accredited for more details.
Most aerospace engineering bachelor's degrees require 120-128 credit hours, which can take as little as four years to complete with a full-time schedule. But some schools estimate a six-year completion time for online aerospace engineering programs, which may be due to required campus visits where students are asked to work in laboratories.
If you do attend an online program, you'll probably take asynchronous courses with no live meetings. Instead, you learn by watching lectures, downloading readings, and interacting with classmates in a learning management platform.
Admission requirements differ by school. Applicants typically need to submit high school or GED transcripts showing a 2.5-3.0 GPA, at least one letter of recommendation, and a personal essay. Many schools also require ACT or SAT scores, though some colleges have dropped entrance test requirements.
Online Aerospace Engineering Courses
Students need to learn advanced mathematics, physics, and materials science before they're capable of putting machines into the air. Some programs feature a specialized concentration, which is usually a choice between aeronautical and astronautical engineering — that is, either aircraft or spacecraft. But the following online courses are common to the core of all aerospace engineering online degree programs, not just those with concentrations.
Aerodynamics is at the heart of flight because it describes how solid materials move through and react to air. Students typically learn about compressible and noncompressible flows, differential analysis, and gas dynamics.
This course covers the specific principles of aerodynamics that apply to aircraft and spacecraft. Professors lecture on lift, drag, weight, and thrust, and students usually conduct lab experiments using different types of airfoils and resistance.
Instrumentation for Flight
Enrollees learn to design electromechanical systems that help airframes leave the ground and fly safely. They also learn to create workable user interfaces for complex flight software and instrument panels.
Propulsion is one of the key components of flight, so aerospace engineering students usually study it over a series of courses. Some of these courses include work in special propulsion labs where students can witness rocket nozzles, propellers, and combustion chambers in action.
Related Online Degrees
If you're looking for an exclusively online degree, you might find one in one of the following disciplines that are related to aerospace engineering. Make sure to always ask admissions officers whether individual programs have in-person learning requirements.
| Major Field | Description |
| --- | --- |
| Aviation | Bachelor's degrees in aviation can cover everything from aviation management to professional pilot programs. A number of colleges offer online degrees, but pilot programs also require hundreds of hours of flight time. |
| Engineering Technology | Many engineering specializations rely on engineering technologists who work closely with engineers to implement their designs and solutions. You can seek an online engineering technology degree in disciplines such as mechanical engineering, electrical engineering, or industrial engineering. |
| Industrial Engineering | Students of this discipline learn to design and improve fundamental production processes. Industrial engineering degree programs cover much of the same math and physics material as aerospace engineering programs. At the bachelor's degree level, this program is similar to a systems engineering degree, although the career paths of graduates can vary largely. |
| Space Studies | As with aviation, this field contains a variety of career paths. For example, some programs feature concentrations in astronomy while others focus on space policy. A space studies degree might help you qualify for work in space research or agency administration. |
Funding an Online Aerospace Engineering Degree
Most students fund their studies with financial aid, which generally combines gift aid and loans. Graduates don't need to repay gift aid, such as grants and scholarships, but they must repay loans with interest. Prospective students should complete the Free Application for Federal Student Aid, which gives the government details about their financial situation and ability to pay. Online students usually qualify for the same financial aid as on-campus learners.
To help applicants, we've listed a few private scholarships below that aerospace engineering students might be eligible for. Applicants should check with their school's financial aid office to make sure they accept these funds.
This organization sponsors several renewable annual awards ranging from $500-$10,000. Applicants must be student members of the institute and studying engineering at an accredited college.
Undergraduate women can earn $4,000 toward their degree in aerospace engineering. Recipients must be members of the Society of Women Engineers who are in at least their second year.
This foundation gives several annual awards to aerospace engineering students in their first to third years. Award amounts range from $1,000-$6,000. Applicants should show interest in researching helicopter technology.
Aerospace Engineering Careers
Aerospace engineering students can learn valuable soft skills, such as deductive reasoning, analytical problem-solving, and clear writing. These skills may help them succeed in the aerospace industry when combined with a knowledge of flight mechanics and dynamics.
In general, aerospace engineers concentrate on either atmospheric or space flight:
Aeronautical specialists help design and manufacture aircraft or weapons that fly through the atmosphere, such as missiles. They might work for commercial aircraft manufacturers, defense companies, or government agencies that create and update quality and safety standards.
Astronautical specialists work on spacecraft. Many of them secure jobs at NASA or other agencies that deploy satellites, but they can also work for firms pursuing commercial space flight.
We've provided details on possible career opportunities below. The Bureau of Labor Statistics (BLS) provided the median annual salaries and job growth data through 2031.
Annual Median Salary:
$122,270
Aerospace engineers evaluate spacecraft or aircraft designs, create new aerospace systems, and ensure that projects meet designated safety and quality standards. They mainly work in laboratories where they test forces and stresses on airframes. Aerospace engineers often specialize in one of the phenomena that affect air or space flight, such as thermodynamics or celestial mechanics.
Aerospace Engineering Technologists
Annual Median Salary:
$73,580
Aerospace engineering technologists help build the aircraft and spacecraft that engineers design. They oversee teams that assemble airframes, install monitoring instruments, and perform rigorous safety and quality checks on finished craft. They collaborate closely with engineers, but much of their time is spent in manufacturing environments. Many of these jobs call for an associate degree in engineering technology, so that might be a better route if you want to pursue this career.
What Else Should You Consider?
Before committing your time and money, you should determine what matters to you most in your education. The questions below might help you get a sense of what you want from your bachelor's in aerospace engineering.
Is This College Accredited?
Some of these questions help you find your nice-to-haves, but institutional accreditation is a must-have. Independent accrediting bodies review an entire school and grant it accreditation if they find it to have high-quality academic standards, curricula, faculty, and services.
Most schools list their accreditation status on their websites, but it's a good idea to double-check any claims using the U.S. Department of Education's Database of Accredited Postsecondary Institutions and Programs.
Is This Aerospace Engineering Program Accredited?
The Accreditation Board for Engineering and Technology (ABET) grants accreditation to individual aerospace engineering programs. ABET's stamp of approval can be very important to an aerospace engineer's career because some employers prefer applicants from ABET-accredited programs.
You can search ABET's database of accredited programs for both online and on-campus options. As of this writing, ABET does not accredit any 100% online bachelor's degrees in aerospace engineering.
Is There Anything Else I'm Looking For?
Additional factors can range from crucial — such as necessary disability accommodations — to mere preferences, such as well-known faculty members or alumni networking events. Some of these considerations might help tip the balance if you're closely weighing two or three colleges.
Do I Want To Study on Campus or Online?
This question is related to accreditation but goes further. If you want an ABET-accredited degree, then it's in your best interest to consider on-campus programs. But you may prefer an online program for the flexibility it offers; the ability to make your own classwork schedule can make it easier to balance work with school and other parts of your life.
FAQs About Aerospace Engineering Degrees
Can You Get an Aerospace Engineering Degree Online?
---
Fully online bachelor's degree programs in aerospace engineering are rare. This type of program is offered on campus more often because students need access to laboratories with cumbersome equipment and special instruments to study aerodynamics and propulsion systems. Even programs with asynchronous online coursework typically feature campus visits.
Is Aerospace Engineering in High Demand?
---
The BLS expects the aerospace engineering field to grow 6% in the 2021-2031 period. This growth rate is slightly higher than the rate for all U.S. jobs combined. Students can expect 3,700 new jobs by the end of the decade, and about 3,800 open positions per year due to growth and turnover.
What is the Difference Between Aeronautical and Astronautical Engineering?
---
Aerospace engineering is a broad term encompassing both aeronautical and astronautical engineering. Aeronautical engineering deals with aircraft in the earth's atmosphere, whereas astronautical engineering covers vehicles that leave the atmosphere for space. Bachelor's students often learn concepts from both, although engineers tend to specialize in one or the other during their careers.
How Hard Is an Aerospace Engineering Degree?
---
Aerospace engineering degrees can be very difficult to complete. Students must master math and science principles that took humanity most of its history to develop, and the costly equipment involved in aerospace engineering means that professors (and employers) expect good performance. Even if you're an engineering wiz, you may struggle with other required skills, such as collaboration, critical thinking, or writing.
Related Articles
2023 Best Online Mechanical Engineering Degrees
Find the best online mechanical engineering degrees in 2023 from our list of accredited colleges ranked by popularity.
2023 Best Online Bachelor's in Systems Engineering
See our list of online schools offering systems engineering degrees at the bachelor's level. Learn more about this online degree and careers in the field.