Highest Paying Trade Jobs
Many people plan for careers that require bachelor's or advanced degrees, whether it's straight out of high school or later in life. But millions more pursue careers in the trades, which involve skill sets that take time and practice to learn but don't call for a college degree.
Trade occupations cover a wide variety of work, so it can be tough to narrow down the possibilities that interest you. One important factor is salary: Which jobs pay the most? Read on for details about wages, industries, and job outlook in the skilled trades.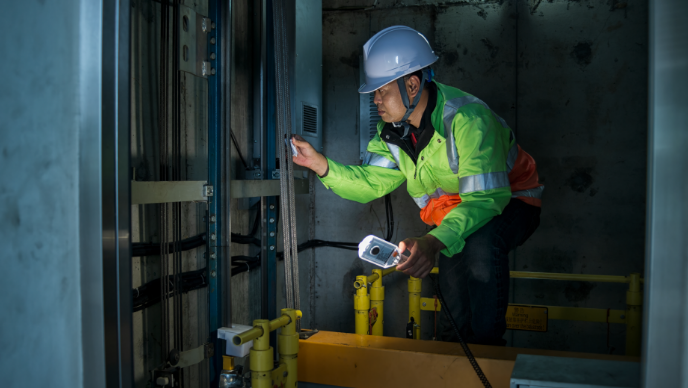 What Are the Highest Paid Trade Jobs?
You might want to understand the salary landscape before you enroll in a trade school program, including compensation by industry, employer, and geography.
Highest Paying Trade Jobs
We've organized two lists here: the three absolute highest paying skilled trade jobs and the highest paying job in each of six occupational categories from the Bureau of Labor Statistics (BLS).
All wage data comes from the BLS, which calculates annual median salaries. We only considered careers for which you can attend a job training program at a trade or vocational school — for example, we excluded construction managers because these roles typically require a bachelor's degree.
Annual Median Salary:
$97,860
This job requires a four-year supervised apprenticeship and a license from the state where you work because it carries a hefty weight of responsibility. There were only about 25,000 of these professionals throughout the country in 2020, and the BLS expects the field to add 1,500 positions by the end of the decade.
Annual Median Salary:
$94,790
These employees ensure the smooth function of all varieties of power plants. Like elevator servicepeople, they must be licensed because of the safety and security implications of their work. Nuclear power reactor operators tend to earn the highest salaries, but there are relatively few nuclear reactors in the U.S. Overall, power plant jobs are in a steep decline, with 14% job loss expected by 2030 due to advances in automation technology.
Annual Median Salary:
$74,530
Line workers fix and install telecommunications, power, and cable lines for residential and commercial properties. They have multiple options to earn professional certifications that may help improve employability. The BLS expects long-term decline in demand for their services as wireless and streaming platforms overtake landlines and cable television.
| Occupational Category | Highest Paying Job in Category | Median Annual Salary |
| --- | --- | --- |
| Construction and Extraction | Elevator and escalator installers and repairers | $97,860 |
| Food Preparation and Serving | Chefs and head cooks | $50,160 |
| Health Care | Surgical technologists | $48,530 |
| Installation, Maintenance, and Repair | Line installers and repairers | $74,530 |
| Personal Care and Service | Skincare specialists | $37,300 |
| Production | Power plant operators, distributors, and dispatchers | $94,790 |
Highest Paying Trade Industries
The construction and extraction industries feature the highest median yearly salary — $48,210 — among the occupational groups where a trade school credential is common. The median yearly pay in health care is technically much higher, but this includes a large number of lucrative careers that require master's or doctoral degrees, such as physicians, dentists, and nurse practitioners.
Highest Paying Trade Locations
As a general rule, wages tend to be higher in areas with a higher cost of living. But there are sometimes exceptions to this rule, so we parsed data from the analytics company Lightcast to differentiate trade salaries by region. The numbers below are based on a database of online job ads from the last 12 months.
Occupational Category
Highest Paying Regions
Construction and Extraction

Washington, DC
Vermont
Hawaii

Food Preparation and Serving

Washington
Washington, DC
Alaska

Health Care

Washington, DC
Delaware
Wyoming

Installation, Maintenance, and Repair

Washington, DC
Maryland
Alaska

Personal Care and Service

New York
New Jersey
Arizona

Production

Washington, DC
Massachusetts
Delaware
What Are the Most In-Demand Trade Jobs?
A number of trade occupations are growing fast in the 2020-2030 period, which is the date range the BLS uses when considering job outlook. But keep in mind that these trade job categories are especially vulnerable to data distortion from the effects of COVID-19.
The pandemic drastically reduced the workload for many tradespeople. This meant that many of them lost their jobs starting in the spring of 2020, so high demand in areas such as food service and personal care may be corrective, indicating that the market for these jobs is returning to normal rather than growing past pre-2020 levels.
Best Trade Job Outlook
As a whole, personal care and service jobs are growing the fastest at 22%. Following closely are food service at 20% and health care at 16%. It's possible that health care has the best long-term outlook, because the growing number of older Americans will probably require more health care services in coming years.
Here are the individual trade jobs with the best job outlook through 2030:
Highest Number of Job Openings
A job with a high percentage of job growth doesn't necessarily have a lot of open positions at any given time. For example, there are relatively few wind turbine technicians around the country, so employers have only posted 3,742 job ads for these roles in the previous year.
Below, we list the top trade jobs by number of jobs posted in the last 12 months, according to Lightcast data.
How To Find a High-Paying Trade Job
The BLS is a great resource for salary and job outlook information on jobs that you can qualify for with a trade school education. You can visit the links on this page for up-to-date government data about the job market.
Once you know what you want to do, you can use job search sites to look for positions in your area. Common choices include LinkedIn Jobs, Indeed, and SimplyHired. Read job descriptions for details about the education and experience needed.
If you're enrolled in a trade school or community college program, schedule an informational interview with instructors and school administrators who have an even wider range of contacts in your trade.
You can also talk to people in your professional network. Ask any relatives and friends who work in your chosen industry whether they know of any job openings. If you're enrolled in a trade school or community college program, schedule an informational interview with instructors and school administrators who have an even wider range of contacts in your trade. Even if they don't know of any openings, they can put you in touch with someone who might.
FAQs About the Highest Paying Trade Jobs
Is a Trade Job a Good Career Choice?
---
Many trade jobs are growing fast, and some of them provide salaries that are higher than the $45,760 median annual wage for all jobs combined. These numbers vary by profession, so it may be helpful to research particular occupations if you're concerned about pay and employment opportunities. But your sense of enjoyment and fulfillment is also crucial to your choice, so it's important to ask yourself whether you really want to pursue a particular career path.
What Is the Easiest Highest Paying Trade?
---
Your skills and abilities differ from everyone else's, so your answer will likewise differ from the next person's. School counselors offer career aptitude tests to interested students, which might help you figure out your passions and strengths. You might also be able to find one through your local library. Beware free online career tests, which might not have any data backing them.
What Trades Make $100,000 a Year?
---
There are no trades with median yearly wages at or above $100,000, but you may be able to make that much at senior levels of the higher paying fields. For example, elevator and escalator installers and repairers earn nearly $100,000 on the median, and 10% of them make more than $130,940 per year.
What Are the Highest Paying Trades for Women?
---
Among fields where the BLS lists sufficient data, the top-paying job for women is computer support specialist, with median weekly wages of $1,209. However, many of these jobs require at least an associate degree, so salaries might skew toward more highly educated specialists. The same is true of executive secretaries and administrative assistants; women in this profession earn median weekly pay of $1,015 but might need more education and experience than a certificate program.
Surgical technologist is one relatively high-paying trade for women — with median weekly wages of $1,006 — that typically doesn't require education beyond the certificate level.
Bottom Line
Several skilled trades pay well when compared to the median salary for U.S. jobs in general. At the top are elevator and escalator installers and repairers, followed by power plant operators, distributors, and dispatchers. In addition, many trade careers are experiencing high growth rates, though it remains to be seen whether some of this is because of bounceback from job losses during COVID-19.
Related Articles
15 Highest Paying Jobs for College Graduates
Discover the 15 highest paying jobs for college graduates and see the median annual salary, career outlook, and requirements for each position.
Guide to Trade School Careers
Trade school careers are available in a variety of fields. Learn about the trades, find out how to enter a trade job, and see the salary and job outlook.