Substance Abuse Counseling Career Guide
Increased substance abuse among Americans, including the opioid public health crisis, has significantly impacted the demand for professional substance abuse and mental health counselors. Earning a bachelor's degree can provide the foundational skills and education requirements necessary to help individuals conquer their addictive behaviors and eliminate drug use. Additionally, graduate degree coursework can help students develop a more advanced skill set to enter private practice or lead others dedicated to helping individuals overcome some of life's greatest challenges.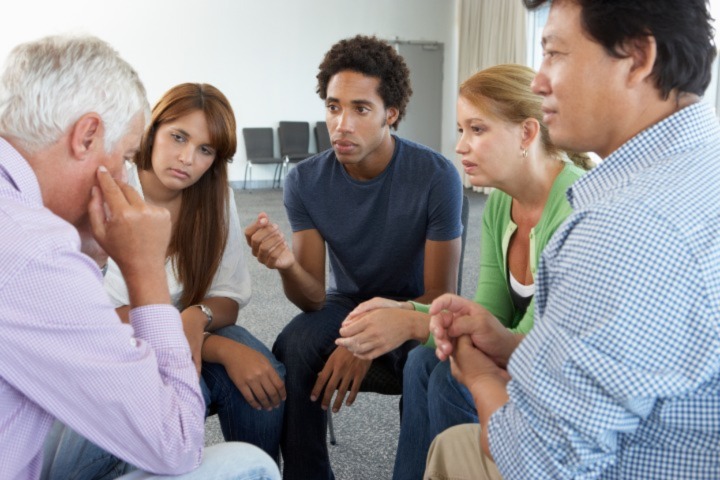 What Is Substance Abuse Counseling?
Substance abuse counseling — also called substance use counseling — focuses on the individuals and their family members impacted by the dangers of addiction and substance use. Counseling includes treating those suffering from conditions such as alcoholism, opioid use, and eating disorders or gambling addictions that often result from a substance use disorder. The main goal of substance abuse counseling is to guide and support individuals struggling with addiction and behavioral disorders in the hope they will enter recovery and achieve wellness.
The main goal of substance abuse counseling is to guide and support individuals struggling with addiction and behavioral disorders in the hope they will enter recovery and achieve wellness.
Substance abuse counseling is practiced in various environments depending on the population treated:
Community and behavioral health clinics
Detoxification centers
Employee Assistance Programs (EAPs)
Juvenile detention centers
Methadone clinics
Outpatient and in-patient treatment centers
Prisons and correctional facilities
Social services
What Do Substance Abuse Professionals Do?
Substance abuse counselors advise their clients on modifying their behaviors to break their addictions. They complete evaluations and intake assessments of individuals' histories to create treatment plans while helping clients identify emotional triggers and understand their relationship with the substances they use or the behaviors they exhibit. The hope is to gain insight into how these destructive behaviors affect well-being and the lives of others.
Substance use and addiction counselors generally complete an accredited degree program, though some entry-level positions only require a high school diploma and minimal college coursework. Those who earn a bachelor's or master's degree must complete a specified number of supervised clinical hours determined by the program and state where counseling will occur. In addition, students work to develop skills in group and individual counseling, clinical documentation, active listening and empathy, methodology, and cultural awareness.
Completing a practicum or an internship can be a great way to enter the field. Employers look for a combination of education and work experience, so gaining experience while finishing school can provide an opportunity to enter the workforce after graduation. The more education and job training you have, the more options you may have available to you.
Top Skills
Employers seek a balance of hard skills, which are technical and often learned through formal training, and soft skills that are more reflective of how we approach work and our relationships. Many employers value soft skills over hard skills because soft skills speak more to your character and work ethic.
Data analytics company Emsi Burning Glass has identified the skills employers most often include in their job listings for substance abuse counselors. These skills may also apply to counselors starting private practice because they may impact the effectiveness of the services they'll be providing.
| Soft Skills | Hard Skills |
| --- | --- |
| Communication Skills | Treatment Planning |
| Teamwork/Collaboration | Addiction Treatment |
| Writing | Case Management |
| Planning | Mental Health |
| Organizational Skills | Crisis Intervention |
| Multi-Tasking | Opioid |
| Building Effective Relationships | Patient Care |
| Community Relations | Behavioral Health |
| Customer Service | Psychology |
| Bilingual language skills, preferably Spanish | Counseling Services |
Substance Abuse Counseling Careers
There are numerous career paths in substance abuse and behavioral health counseling, from entry-level positions requiring minimal education beyond a high school diploma to careers in leadership and administration requiring an advanced degree and several years of experience. Within these careers, you can choose to treat clients directly or create and manage the programs and services others administer to a targeted population.
Counselors, Therapists, and Nurses
Counselors, therapists, and nurses who work in behavioral health and addiction services are responsible for providing some of the highest levels of care and treatment to individuals with behavioral and substance use disorders.
Substance abuse and behavioral health counselors
treat individuals suffering from the effects of behavioral addictions, drug use, alcoholism, and eating disorders. They work in hospitals, treatment and detox centers, rehabilitation and residential facilities, and outpatient clinics. According to the U.S. Bureau of Labor Statistics, these counselors typically hold a bachelor's degree and earn an annual median salary of $48,520.
Psychologists
earn their doctoral degrees and complete a residency program to treat individuals grappling with behavioral, addiction, and substance use disorders. They may also conduct research and write papers and articles for publication based on their findings. The annual median salary for psychologists is $81,040.
An addiction nurse is a type of
registered nurse
(RN) who works on a medical team in a facility that helps treat those with addiction and drug use disorders. They have specialized skills gained through the completion of targeted coursework in an associate degree in nursing (
ADN
), a bachelor's degree in nursing (
BSN
), or a master's degree in nursing (
MSN
) program and earn a $77,600 annual median salary.
Community Service Workers
Community service workers may serve the community where they live. They understand a population's unique demographics and needs and provide targeted support.
Health education specialists
work with communities to address their population's challenges or work in public health on campaigns. For example, they may develop programs and materials to teach individuals about behaviors that may negatively impact health and well-being, including addiction and drug use, and direct them to the appropriate resources. These community specialists typically hold a bachelor's degree and earn a $60,600 annual median salary.
Community health workers
may provide information, counseling, and support to individuals and families. They make referrals to other agencies and resources and advocate for their community. Community health workers may work with health education specialists to assess needs and report findings. They've earned a high school diploma at the minimum and may have certifications in specialized work. The annual median salary is $48,860.
There are two types of
social workers
providing non-clinical and clinical social work. Non-clinical social workers have earned a bachelor's degree and may work in community or public service organizations to influence policymakers to improve services, programs, and conditions. Clinical social workers, including those working in mental health and substance use, earn their master's degree (MSW) to become licensed clinical social workers (LCSWs) to work with clients to implement changes that improve their lives, including behavioral modification. Social workers earn a $50,390 annual median salary.
Managers and Administrators
Managers and administrators may lead organizations and develop and implement programs targeted at helping individuals overcome substance use and addiction disorders.
Medical and health services managers
work to improve efficiencies and maintain quality of care. They may oversee staff, manage an organization's finances and recordkeeping practices, and ensure a facility remains legally compliant. Medical and health service managers have a bachelor's degree at a minimum, though more employers require a master's degree to earn a $101,340 annual median salary.
Social and community service managers
typically hold a bachelor's degree and oversee programs and services at for-profit and non-profit organizations or government agencies. They may manage the day-to-day administration of a treatment program to ensure it meets stakeholder expectations. Social and community service managers may work with a specific demographic, including those with substance use disorders. They earn a $74,000 annual median salary.
What Is the Job Outlook for a Substance Abuse Counselor?
Job growth for substance abuse counselors is 23%, significantly higher than other occupations. This job growth could equate to over 41,000 openings per year through 2030. Many of these openings are a result of career transitions and retirement. However, the need for behavior and addiction counselors is growing due to the toll the COVID-19 pandemic has taken on individuals' mental health and overall well-being. The American Psychological Association reports that there has been an increase in the misuse of opioids and stimulants throughout the pandemic that has impacted at least 40 states.
Top Industries
Emsi-Burning Glass has identified the top three industries hiring the most substance abuse counselors since mid-2021. They include:
Healthcare and social assistance, which posted 5,195 jobs. This includes locations, such as hospitals, physicians' offices, and youth and family services centers.

Public administration, which posted 772 jobs. This includes public health agencies, the behavioral health division, state hospitals, and county health departments.

Educational services, which posted 330 jobs. This includes schools and community health centers that provide health education services.
Top Companies
Emsi-Burning glass has also identified the top ten employers within these industries that have hired the most substance abuse counselors in the past 12 months:
New Season
Baymark Health Services
Acadia Healthcare
Management Training Corporation
Comprehensive Treatment Centers
Bureau of Prisons
Geo Reentry Services
The GEO Group, Inc.
Hazelden Betty Ford Foundation
Acadia Healthcare Comprehensive Treatment Centers
Top Cities/States
There are several regions of the U.S. that employ more substance abuse counselors than others.
| Top Five States | Top Five Metro Areas |
| --- | --- |
| California | New York-Newark-Jersey City, NY-NJ-PA |
| New York | Los Angeles-Long Beach-Anaheim, CA |
| Pennsylvania | Boston-Cambridge-Nashua, MA-NH |
| Massachusetts | Philadelphia-Camden-Wilmington, PA-NJ-DE-MD |
| Texas | Chicago-Naperville-Elgin, IL-IN-WI |
How to Advance Your Career in Substance Abuse Counseling
Substance abuse counseling offers opportunities for career advancement depending on the educational level you achieve. While you may obtain an entry-level position as an advocate or coach with a high school diploma and minimal college coursework, a post-secondary or graduate degree can lead to licensure and even private practice.
The Substance Abuse and Mental Health Services Administration (SAMHSA) has created a career ladder based on level of education that shows potential job titles and career opportunities in substance abuse counseling. Opportunities beyond the high school diploma level include:
Associate Degree

Counselor in Training
Outreach
Recovery House
Detox Technician
Community Education
Assessment support

Bachelor's Degree

Counselor
Clinical Supervisor
Manager
Administrator
Trainer

Master's Degree or Doctorate

Counselor
Clinical Supervisor
Manager
Administrator
Educator
Private Practitioner
You can also complete certification and credentialing programs to gain addiction counseling skills that may also help you stay competitive in the job market. For example, the National Certification Commission for Addiction Professionals (NCC AP) offers seven credentials a substance abuse counselor can earn.
Foundational credentials:
National Certified Addiction Counselor, Level I (NCAC I)
National Certified Addiction Counselor, Level II (NCAC II)
Master Addiction Counselor (MAC)
Specialized credentials:
Nicotine Dependence Specialist (NDS)
National Certified Adolescent Addiction Counselor (NCAAC)
National Peer Recovery Support Specialist (NCPRSS)
Specialization endorsement:
National Clinical Supervision Endorsement (NCSE)
Should I Become a Substance Abuse Counselor?
When deciding whether a career in substance abuse counseling is a good fit for you, it may help to consider whether you possess the three key traits that help substance abuse counselors do their job: empathy, adaptability, and resilience. Empathy can help you connect with your clients so you can understand the difficulties they face and put your personal biases aside. Adaptability will help you remain flexible as situations may change quickly. Finally, resiliency will help you maintain your composure in the face of adversity when things don't go as planned or a client relapses.
However, other factors to consider when contemplating a career in substance abuse counseling include education level, professional goals, and financial situation. You may want to consult your personal and professional networks to see if there is a substance abuse counselor you can talk to for career guidance and advice. Once you've gathered information, carefully weigh the pros and cons to make a thoughtful decision about your future.
What Are Some Benefits of Being a Substance Abuse Counselor?
Some of the pros of becoming a substance abuse counselor include:
You'll have potential for job growth as a substance use counselor. The need for qualified behavioral health counselors is high in the U.S., and you may be able to choose to work in diverse environments throughout your career. This movement can help you remain competitive in the job market while building your experience and refining your skills.
Substance abuse counseling provides a unique career opportunity outside of the daily 9-to-5 grind. If you are looking for a job that gets you out from behind a desk and face-to-face with people who need your help the most, substance abuse counseling may be worth considering.
You'll continually learn and grow. As treatment methods evolve, how you counsel others may change as well. You'll gain insight into the human condition and what drives human behavior. You may experience intellectual and emotional growth over time, strengthening your counseling skills and building empathy.
What Are Some Disadvantages of Being a Substance Abuse Counselor?
Some of the cons of being a substance abuse counselor include:
It can be frustrating and sad watching others make poor lifestyle choices. You may see a client continually relapse, which may take an emotional toll on you over time. No matter how much help you give, some of your clients may lose their lives, which can be devastating.
Counseling can be rife with conflict. Your clients may become irrational and aggressive as they battle their addictions. Depending on your work environment, you may find yourself in vulnerable situations as you become the target of denial and hostility.
You may have an erratic schedule. You may have to work off-hours to suit the needs of those in crisis, adversely affecting your work/life balance. You may become exhausted, especially if you work evenings or weekends, which can also prove difficult for your loved ones.
Advice From a SAC Professional
Jenna Jarrold, LAC, is a Licensed Mental Health Therapist for Drug Helpline. Jarrold offers insight into working as a SAC professional. "Being a therapist can be an incredibly rewarding profession. The day-to-day work is rarely monotonous, as the opportunity to engage with versatile populations in multiple settings is always present," she says. "Additionally, the consistent demand for therapists means business is seldom slow, allowing for steady earning potential." However, Jarrold also recognizes there is stress that often comes with working in this profession. "Of course," Jarrold says, "there is an emotional toll that comes with working with clients, especially when a therapist is dealing with their own challenges outside of work. This is why practicing regular self-care is essential," she acknowledges. "Self-care may look different from person to person. But central to all therapists' self-care should be the ability to check in with one's own emotional state. This is crucial in knowing when to ask for support, seek personal therapy, or take time off."
Being a therapist can be an incredibly rewarding profession. The day-to-day work is rarely monotonous, as the opportunity to engage with versatile populations in multiple settings is always present,
FAQS About Substance Abuse Counseling Careers
Resources for Substance Abuse Counselors
Substance abuse counselors can access various web-based resources to guide them through school and careers. In addition, these organizations help keep substance use disorder professionals up-to-date on treatment options and best practices for working with individuals dealing with the impact of drug use, alcoholism, eating disorders, and other addictive behaviors.
| | |
| --- | --- |
| International Certification and Reciprocity Consortium (IC&RC) | IC&RC sets the standards for state boards that provide certification and credentialing to substance use and addiction recovery professionals. They offer study guides and resource materials for exam candidates. |
| National Institute on Alcohol Abuse and Alcoholism (NIAAA) | NIAAA provides evidence-based research findings and support to healthcare professionals treating those living with alcohol use disorders. |
| National Institute on Drug Abuse (NIDA) | Similar to NIAAA, NIDA supports scientific research on drug use and its impact on society. They provide clinical resources for healthcare practitioners and those they treat. |
| American Society of Addiction Medicine (ASAM) | ASAM offers continuing education opportunities, advocacy, and certifications for its members working in addiction medicine. |
| Association for Addiction Professionals (NAADAC) | NAADAC hosts conferences, continuing education courses, certification, and networking opportunities for its members. They also assist with professional development and publish a peer-reviewed journal. |
| Behavioral Health Workforce Research Center (BHWRC) | Housed at the University of Michigan, the BHWRC works with a consortium of mental health partners and experts, including those who treat substance use disorders. They publish behavioral health articles and data to help with research and treatment. |
| Substance Abuse and Mental Health Services Administration (SAMHSA) | As part of the U.S. Department of Health and Human Services, SAMHSA provides training, data, and research to substance abuse and behavioral health professionals. It also funds the Addiction Technology Transfer Center Network (ATTCN) where professionals can find courses, podcasts, and news about treatment and recovery practices. |