Psychology Career Guide
The study of psychology attracts people who are fascinated by the human mind and how it influences behavior. Depending on their chosen program, students can take a deep dive into topics such as human development, sexuality, and family and marriage relationships. They may also explore how our minds, emotions, and personalities are influenced by physical and social factors, such as cognitive function, culture, and ethnicity.
Careers in psychology can therefore span multiple roles across many sectors, with opportunities to specialize in areas such as clinical, forensic, sports, industrial-organizational, or school psychology. Continue reading to learn more about the types of psychology careers available to graduates.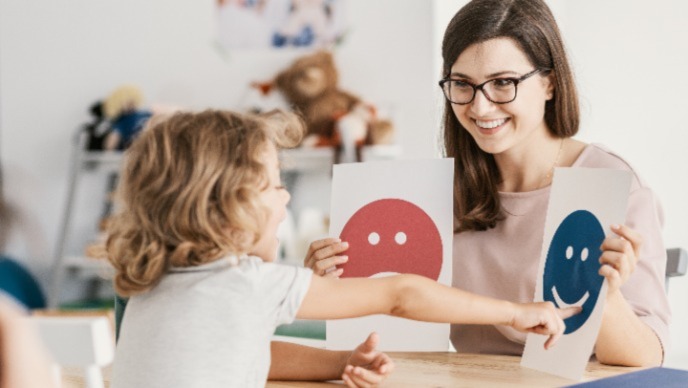 Types of Psychology Career Paths
Because of their interest in human behavior and social interaction, graduates with psychology degrees often choose careers that involve helping others. For instance, they may work one-on-one with patients in health-related professions as counselors, licensed psychologists, or therapists. A psychology degree is also a natural stepping stone to careers in social services or medicine. Two other common career tracks for people who've studied psychology are education and business, specifically in human resource management.
Counseling
Psychology
Social Work
Therapy
Other Psychology Career Paths
Psychology Salaries
Generally speaking, psychology can be a lucrative career path. With the exception of a few therapy and counseling professionals, most psychology-related professions yield annual salaries that are higher than the U.S. economy-wide average of $45,760. However, salaries in psychology can vary considerably based on your education background and industry of employment, as well as factors such as years of experience and licensure.
Individuals with graduate degrees are typically better positioned to earn more. For instance, psychologists who have a doctoral degree earn median annual wages of $81,040 — with the highest 10% making over $133,000 a year. Those who elect to pursue a career in business may be even better compensated, given that this is generally a high-paying field.
Advice From a Psychology Professional
Frequently Asked Questions About Psychology Careers
Which Psychology Career Pays the Most?
---
The business world typically offers psychology graduates the chance to earn a high salary. For instance, the top 10% of human resource managers can earn over $200,000 annually. Another high-paying career choice for those with psychology degrees is medical and health service management, where professionals earn a median annual salary of $101,340.
Beyond the business world, psychology graduates can make good money in sectors such as education and research. Better-paying jobs in counseling and therapy typically go to those who've earned advanced degrees in psychology, such as a master's or doctorate.
What Careers Can You Get With a Bachelor's in Psychology?
---
A BA or BS in psychology provides graduates with skills and insights that can be applied in many careers. An understanding of human behavior is useful for people who are going into social work, law enforcement, health care, marketing, teaching, human resources, sales, business management, and more. A bachelor's degree in psychology is also a natural first step on the career path for those students who would like to pursue higher-level degrees in psychology, counseling, and mental health in order to become practicing therapists or researchers.
What Careers Can You Get With a Master's in Psychology?
---
While a bachelor's equips graduates with the knowledge and skills to look for jobs in multiple industries, a master's is better suited to those who hope to land a job in this field. In fact, many therapist positions — including in school, family and marriage, and child counseling — require a graduate-level education.
Should You Pursue a Career in Psychology?
Studying psychology can be an invigorating experience that may lead to many different career opportunities when you graduate. However, there are a few important points to consider before deciding to pursue a career in psychology.
First, psychology is a discipline where a graduate education is typically required to work in a counseling or therapy capacity. Many positions may require a master's or doctorate along with licensure, which can take time and effort to earn before paying dividends. Secondly, psychologists often deal with individuals who are going through difficult life circumstances, which can make their profession difficult and, at times, distressing. Given this, it's important to understand that becoming a psychologist takes time, and the work that these professionals do can be extremely challenging.
On the other hand, psychology is a field that is dedicated to better understanding the human condition and finding ways to help others navigate what may, at times, seem like insurmountable odds. A career in psychology can therefore be an extremely rewarding career for those who aspire to make a positive difference in the lives of others.
Related Articles
What Can You Do With a Psychology Degree?
You may be asking yourself, what do I do with a psychology degree once I have it? Read about psychology degree jobs you can get with a bachelor's.
Types of Psychology Degrees
Psychology is a diverse field with many different degree opportunities. Read our guide to types of psychology degrees to learn more.