Cybersecurity Career Guide
As the threat of cyberattacks grows each year, cybersecurity is increasingly in high demand. In 2020, over 140,000 jobs were recorded in this sector alone. Public and private enterprises rely heavily on cybersecurity professionals to protect important information systems. These organizations include corporate entities in technology and energy as well as government organizations.
To be successful in this industry, you'll first need a degree in cybersecurity. With this degree, you'll have the opportunity to join the workforce and help protect companies from vulnerabilities in their network, analyze threats, and prevent data security breaches. Companies will depend on you to come up with creative solutions to defend against emerging cybersecurity threats. There are a wide variety of cybersecurity roles: Some positions focus on preventative computer systems, while others only come in after a security threat has been detected. Other roles require the application of both skill sets.
ADVERTISEMENT
Online Cybersecurity Degrees You May Be Interested In

Southern New Hampshire University Online

Annual Tuition: $19,398 - $29,428
4 Programs (view all)

Annual Tuition: $16,639
2 Programs (view all)
---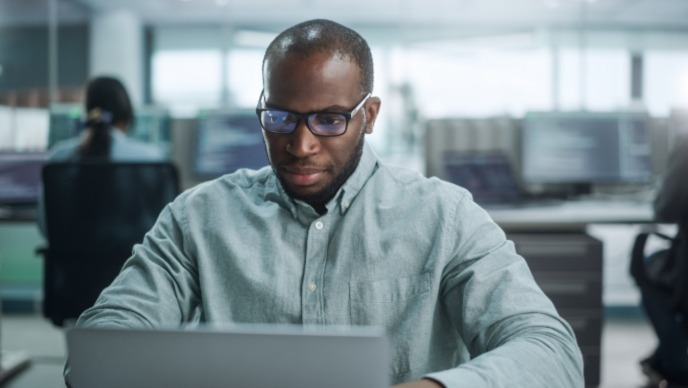 What Is Cybersecurity?
Cybersecurity attacks are becoming all too common. Not only are they increasing in frequency, but hackers are coming up with more and more inventive ways to infiltrate information systems. Cybersecurity professionals work to design, implement, and manage the security measures used to protect these systems. The different areas of focus you can take your career are just as diverse as the cyberattacks themselves. Once you find your niche, you'll have a lot of mobility to join a range of sectors, such as business, finance, legal, law enforcement or manufacturing.
To gain insight from a cybersecurity professional currently working in the field, read the highlights from our expert interview below.
Cybersecurity Career Paths
As a cybersecurity graduate, you'll be able to explore a career path that best suits your professional goals. If you prefer to work on the compliance side of cybersecurity, you can explore roles in the security and risk management sector. Conversely, security architecture professionals develop and maintain the network infrastructure to keep organizations safe from intrusion.
Before choosing a career path in cybersecurity, it's best to learn more about the potential roles, future job projections, and how much you can earn with a cybersecurity degree. Below are some other job titles in this field, which include salary and job outlook data from the Bureau of Labor Statistics (BLS):
Computer Network Architect
Computer network architects design and develop the complex networks that allow organizations to communicate. These include local area networks (LANs), wide area networks (WANs), Intranets, and cloud infrastructure. This role expands beyond the technical and also requires budgeting and team management.
Digital Forensics Analyst
Digital forensics analysts act as cybersecurity detectives. They pour over files, conduct analyses, collect evidence, and catalog crimes. They also write reports that outline all of their findings, which they then present to IT managers and executive teams. This role requires a healthy combination of analytics and communication skills.
Companies hire cybersecurity consultants to ensure their systems are up-to-date and meet all regulatory requirements and security protocols. These professionals investigate the risk factor of networks and data systems and often engage in ethical hacking to detect vulnerabilities. There are two different facets of consulting: computer forensics, which involves investigating security breaches, and application security, which requires testing and assessing software vulnerabilities.
Cryptanalysts study the codes that act as the lines of defense for information security systems. They decipher and understand the encryption codes that systems use to protect data. These are often long and complex lines of code, such as siphers and algorithms, which make it difficult for an attacker to penetrate a system. This position involves a lot of mathematics, making it one of the most analytical cybersecurity jobs. Cryptanalyst roles are expected to grow at a rate of 33% into 2030, which is over four times the US average. According to the BLS, cryptanalysts fall under the job category of mathematicians and staticians.
Penetration and Vulnerability Tester
A penetration and vulnerability tester works to investigate and define flaws in a security system. They scan code and perform exploits to see if they can find ways that a hacker might attack. If an exploit is found, a penetration tester creates a report that outlines how dangerous the defect is and lists any associated risks.
Computer and Information Systems Manager
If you prefer to work at all levels of cybersecurity and information technology within an organization, a computer and information systems manager might be the best cybersecurity career for you. They're responsible for creating and maintaining all networks, data, and information systems. This sometimes means designing the systems themselves. They work alongside all levels of a company, including the executives and entry-level employees.
Information Security Analyst
An information security analyst is responsible for the overall protection of an employer's data and network systems. As with many all-encompassing cybersecurity careers, this one requires proactive and reactive skills. These analysts review data on a regular basis to search for vulnerabilities. If a breach occurs, they are responsible for communicating the attack to the executive team and offering creative solutions.
Salaries for Cybersecurity Careers
Cybersecurity jobs are considered to be a lucrative and stable job choice. With high projected growth opportunities overall and a steady need for trained professionals, you can set yourself up for a comfortable career. In general, annual salaries in the cybersecurity field range from $92,000 to $160,000. This is in stark contrast to the median income for all jobs in 2021 which sits at $51,919. Below are some examples of expected salaries for cybersecurity roles:
Computer Network Architect: $120,520
Digital Forensics Analyst: $95,270
Cybersecurity Consultant: $92,600
Penetration and Vulnerability Tester: $95,270
Computer and Information Systems Manager: $159,010
Information Security Analyst: $102,600
What Skills Do You Need for a Career in Cybersecurity?
Interpersonal Skills
There are two types of skill sets required to be a successful cybersecurity professional. One set involves a combination of business acumen, communication, and team management. If you have ambitions of becoming a manager or administrator, you'll need to learn how to properly manage and communicate with fellow IT technicians. These roles may also involve typical business skills, such as budgeting and scheduling. It's important to let a potential employer know that you not only have technical expertise but people skills as well. This will help set you apart from the increasing number of cybersecurity job candidates. These skills range from presenting ideas to departments outside of IT to overseeing organizational structures as well as training and onboarding new team members.
It's important to let a potential employer know that you not only have technical expertise but people skills as well. This will help set you apart from the increasing number of cybersecurity job candidates.
Technical Knowledge
The other skill set involves having a deep understanding of information systems and networking. In fact, among the many skills required to be a successful cybersecurity expert, having a strong foundation of technical knowledge is among the most important. This is where you'll showcase specialized skills in your preferred niche.
Investigation Competencies
Platform security, computer networking, ethical hacking, and risk assessment may be required skills in your role. Many careers also revolve around investigation. Once an incident occurs, forensic experts come in to assess the damage, determine the issue, and attempt to recover any lost or stolen information.
Network Security and Computer Networking Skills
Understanding network security and computer networking is another crucial foundational skill that employers will rely on you to fully comprehend. Network security refers to a set of rules that you should follow in order to defend the integrity, confidentiality, and accessibility of the information you are protecting. You'll be required to analyze network security threats to protect a company's assets as well as their information and administration systems.
Experience with Cybersecurity Tools
You'll also need to be an expert in a variety of cybersecurity tools. This is especially true in recent years as many jobs move to remote-only. For penetration and vulnerability testing, you might be asked to understand tools such as Kali Linux or Wireshark. To remotely secure networks, there are platforms like Argus or Splunk. There are also a wide variety of tools for tasks, such as encryption, web vulnerability scanning, network intrusion detection, and firewall security management.
Ethical Hacking
Ethical hacking is one of the most exciting skills to learn for many professionals.To fully understand the threat that a hacker poses, it's important to know exactly what a hacker might do to the system you're in charge of protecting. Many cybersecurity experts are trained in ethical hacking. This means executing the exact pathway a hacker might take to infiltrate a system, then creating roadblocks to prevent the incident from ever occurring in the first place.
How Can You Develop Cybersecurity Skills?
A cybersecurity degree will prepare you for many of the challenges you'll likely face when working with networks and information systems. More and more cybersecurity degrees are being offered by colleges across the country. This is in response to the growing demand of IT professionals in both private and public institutions. These degree programs are offered in traditional campus learning environments as well as online schools. You can earn an associate, bachelor's, master's and a doctorate in cybersecurity.
An associate degree will teach you the scientific fundamentals behind information infrastructures, such as networks and databases.
Bachelor's degrees in cybersecurity expand on this foundation by offering more comprehensive courses. This includes cloud infrastructure, data management, infrastructure logistics, and even preparation courses for a cybersecurity certificate.
If you plan to further pursue your education with a master's program, you can dive into more specialized cybersecurity coursework. This is where you'll prepare for your career niche in the information and security field. Concentrations include security architecture, network security and forensics.
Where Can I Work in Cybersecurity?
Cybersecurity degrees will allow you to work in a wide variety of enterprise businesses and public organizations that rely on complex information systems and networks. If you're curious about what you can do with a cybersecurity degree, take a look at all the opportunities you'll have to join different sectors of the IT workforce:
Industries
The public sector is a popular choice for many cybersecurity graduates. This includes government agencies, nonprofits, and law enforcement. In May of 2021, the White House released a jobs plan fact sheet that outlined increased spending for cybersecurity roles. Graduates will be in high demand for positions at the Department of Homeland Security, the Federal Bureau of Investigation, and Cyber Security and Information Security Agency. Positions in law enforcement specifically focus on criminal threats. As such, hackers who penetrate private and public information systems are treated as criminals. With a cybersecurity degree focused on forensic investigation, you'll be in high demand for a role with the Federal Bureau of Investigation or Department of Homeland Security.
Although the federal government is putting an emphasis on public service roles in cybersecurity, many graduates also turn to the private sector. Finance, for example, receives one of the highest rates of cyberattacks each year. It's no surprise that hackers are interested in infiltrating this industry. With millions of transactions happening every day around the world, there is a strong need for trained experts with a degree in cybersecurity.
There's also the manufacturing, infrastructure, and energy industries which rely on IT security professionals to protect sensitive data and important logistics systems. Transportation alone consists of a large number of individual systems — such as freight, postal, rail, shipping, and public transit. These systems are what keep society functioning properly. Security threats to energy utilities systems, for example, can disrupt daily life for citizens around the world. Hackers can stall freight lines, shut off electrical grids or gas lines, and steal information from postal and shipping companies. These threats make cybersecurity jobs in infrastructure and energy an important line of defense.
For manufacturing, hackers often use phishing and malware attacks to disrupt supply chains and other tricky tactics involving cloud-based messaging and storage services. Cybersecurity degrees help prepare you to analyze and prevent the increasing network and information threats in the manufacturing sector.
Locations
Cybersecurity careers are often located in areas that are rife with commerce. States like California and Texas are among the biggest providers of cybersecurity jobs due to the sheer amount of private technology and manufacturing companies located within their borders. California, in particular, boasted over 63,000 cybersecurity job postings between October 2020 and September 2021, while Texas offered over 67,000. Coastal states — such as Florida, Georgia, Virginia, and New York — also make up a large portion of the cybersecurity job market.
Washington, D.C. has a very high concentration of cybersecurity jobs. This is due to government organizations' growing need for data and network security. For every 1,000 jobs in the D.C. area, nearly 125 of them are in the cybersecurity field. The Department of Homeland Security (DHS) and the Cybersecurity and Infrastructure Security Agency are prioritizing cybersecurity hiring. These organizations are located in Washington, D.C. or in nearby Arlington, VA. They offer various roles in preventative analysis and hacking response. You can apply for roles directly on their websites. DHS also offers information for students to participate in internships.
---
Before deciding on the location where you want to land a new role, it's important to consider the cost of living. Working in a city like Arlington, VA will allow you to net more of your yearly cybersecurity salary as compared to a city like San Francisco, CA, which has a much higher cost of living.
---
Advice From a Current Cybersecurity Professional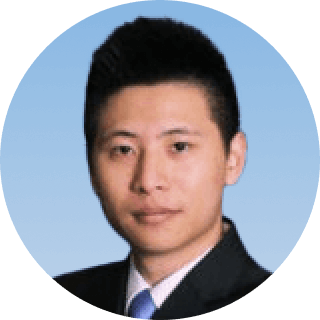 The best way to understand how careers in cybersecurity operate in the real world is to get insights from professionals working in the field. Jonathan Tian is the co-founder of Mobitrix, a software engineering company for mobile and PC solutions. He offered OnlineU some valuable insights into his work and detailed his rise in the IT industry.
How Did You Land Your Job?
I got my job through LinkedIn. It took me about nine months after creating my profile to finally land my first interview, which, fortunately, was fruitful. During these nine months, I constantly refined my profile and networked with as many people in my industry as I could. I also updated new projects as testimonials of my skills regularly. Reaching out to potential employers and having ready projects to demonstrate proved worthwhile.
What Are Your Career Growth Opportunities?
I went from a regular developer to a leader overlooking multiple projects in my organization, so my growth opportunities revolve around seeking new experiences. Since I am conversant with multiple programming languages, I am contemplating switching to projects that rely on languages I am not very experienced in. Software engineering presents me with multiple choices for career progression.
What Skills Do You Use in Your Work?
I require computer programming skills in several languages, software design skills, and logical thinking. I also require soft skills to run my team since I am a leader. These include teamwork, communication skills, critical thinking, organization skills, and conflict resolution skills. With a mixture of both sets, I lead my team and execute my projects successfully.
What Is Your Job Satisfaction?
My job satisfaction is dependent on what new challenges the job poses, the ability to work remotely, and sufficient compensation. As a software engineer, challenges are significant because they introduce me to new skills and lessons. This continuous growth in knowledge is essential. I also love the ability to work from anywhere, which makes hybrid and remote jobs ideal for me.
As a software engineer, challenges are significant because they introduce me to new skills and lessons. This continuous growth in knowledge is essential.
FAQs about Cybersecurity Careers
Is Cybersecurity a Good Career?
---
Cybersecurity is a stable career choice due to the growing demand for qualified professionals in this field. With a higher projected growth rate than other US jobs (33% compared to 8%), these roles will continue to be sought after by top companies and government agencies for years to come. This also means that the cybersecurity field has a low unemployment rate. Furthermore, the median salaries are much higher than other career paths.
How Do You Switch Careers To Get Into Cybersecurity?
---
The switch to cybersecurity can be easy for those with a background in information technology. If you have an understanding of networking, coding, databases, and other information systems, you can transition into cybersecurity by taking a certificate program to earn professional credentials. If you do not have a background in IT, your transition will likely take a few years. You'll need to earn a bachelor's degree with a cybersecurity focus before joining the workforce.
Are There Non-technical Cybersecurity Careers?
---
There are some roles in cybersecurity that don't involve highly technical work. If you have experience as a product manager but lack the specified training in cyber attacks, you may still be able to land a role as a technical product manager where you'll help organize the work of qualified technicians. There are also sales, customer support, and marketing positions that work in tandem with cybersecurity careers.
Due to the increased demand in this field, many companies are considering graduates with a background in analytics rather than a more specific IT security program. This may help you land a role with a company in a non-technical capacity while giving you the opportunity to learn on the job.
Cybersecurity vs. IT
---
The terms cybersecurity and IT go hand-in-hand. However, there is a distinction that's worth noting. IT — which stands for Information Technology — is a general term representing computer science. This includes databases, information systems, networks, and software. Cybersecurity, on the other hand, is a specialized vocation under the IT umbrella. As a cybersecurity professional, you may work alongside software engineers or computer architects to provide expertise on vulnerabilities in their computer systems.
Should You Pursue a Career in Cybersecurity?
Cybersecurity roles are in high demand across the board. With a bachelor's in cybersecurity or a master's degree in this field, you'll likely have job opportunities that allow you to join established corporations, growing start-ups, government agencies, and nonprofit organizations. You can choose from various roles in digital forensics, analytics, and engineering, with each playing a very important role in protecting computer security, including data, information, and networks. If you envision a career on the forefront of technology where you can earn a lucrative salary and have ample opportunities for advancement, then cybersecurity may be an ideal choice.
Related Articles
Top Industries for Cybersecurity Graduates
Many organizations employ cybersecurity experts. Discover the top 5 industries and companies for cybersecurity job seekers and learn about industry trends.
Career Guides
Discover your dream job and what you need to do to get it, including all educational requirements. Make the best choice for your future by learning more.