2020 Best Online Community Colleges in South Dakota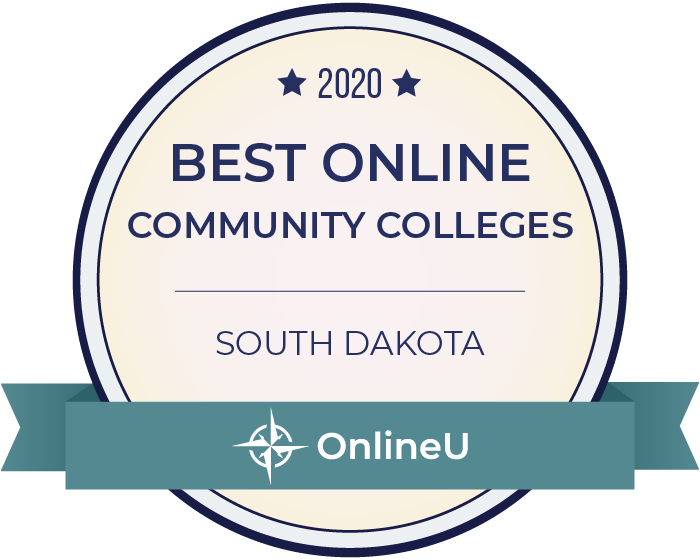 Students in South Dakota can earn an online associate degree or certificate from these three community colleges. Students will find the greatest number of online degree options at #1-ranked Southeast Technical Institute, which offers 7 online associate degrees such as an AAS in Entrepreneurship and an AAS in Marketing for just $8,415 per year in tuition. Second-ranked Mitchell Technical Institute offers the lowest annual tuition at $3,993.
View our methodology for more details or learn more about OnlineU.
2020 Online Community Colleges in South Dakota - Ranking Details
For each school, we conducted manual research to provide prospective students with more details about the schools' online programs. Explore online degrees offered and accreditation information below.
Overview of the South Dakota Community College System
The South Dakota Community College (SDCC) system is comprised of five colleges located in Watertown, Mitchell, Sioux Falls, Rapid City and Sisseton. SDCC, which is not a free community college system, has a total enrollment of 4,532 students. The colleges offer a combined total of more than 180 associate degrees, certificates and diploma programs. Many programs and courses are available online; each college offers online learning.
The average funding per full-time student for all schools in the state is around $11,558. Admission requirements may vary from one institution to another but applicants are generally required to have a high school diploma (with transcripts showing graduation date) or equivalent, proof of immunization, and ACT or SAT scores. Students who did not complete an ACT or SAT may be required to take the Accuplacer placement test.
Additional requirements—such as background checks, drug screens, and additional immunizations—may be required for Health, and Health and Human Services programs. The South Dakota Community College System ensures equal access and learning opportunities to students with qualifying and documented learning, physical, or psychological disabilities. All colleges in the South Dakota Community College System are accredited by the Higher Learning Commission, an agency that accredits colleges and universities in 19 different states and is recognized by the U.S. Department of Education.
This website offers school details to prospective students as an informational resource. The appearance of a school listing on this website should not be interpreted as an endorsement by the school of this site.