Best Online Community Colleges in South Carolina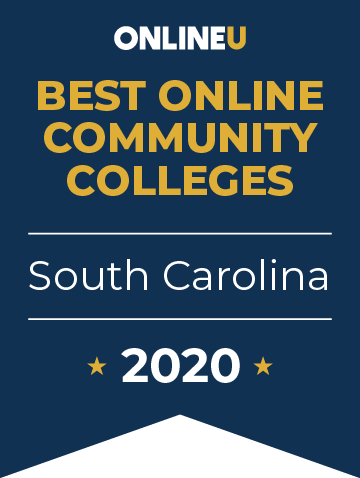 Students in South Carolina can earn an online associate degree or certificate from these eight community colleges. Piedmont Technical College is ranked #3 and is also the most affordable option on this list with an annual tuition of just $4,422. Enrolled students can choose among 11 available online associate degrees, including an Associate of Applied Science in Business and an Associate in Arts. Top-ranked Trident Technical College provides 18 different online associate degrees and has locations in seven cities, and tuition is $5,660 per year.
View our methodology for more details or learn more about OnlineU.
2020 Online Community Colleges in South Carolina - Ranking Details
For each school, we conducted manual research to provide prospective students with more details about the schools' online programs. Explore online degrees offered and accreditation information below.
This website offers school details to prospective students as an informational resource. The appearance of a school listing on this website should not be interpreted as an endorsement of the school by this site.
Related Articles
Best Online Community Colleges in Georgia
These are the best community colleges in Georgia offering online degrees. Compare tuitions for the top-ranked schools.
Best Online Colleges in Georgia
We analyzed alumni salaries to determine the best online colleges in Georgia. Many schools offer affordable and economical online degree programs.