Best Online Community Colleges in Oregon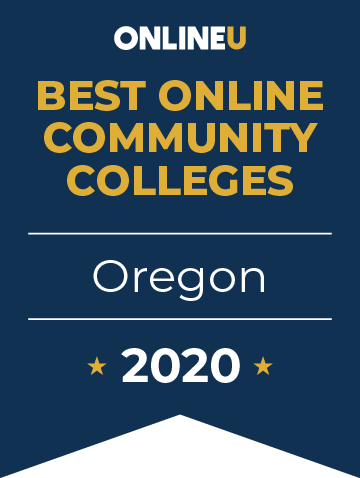 Students in Oregon who want to earn an online associate degree or certificate should consider these six community colleges. They all offer at least one fully online associate degree, and many of them also have online certificates available. At Klamath Community College, ranked #4, enrolled students can choose among 15 different online associate degrees, including an Associate of Applied Science in Business Administration and an Associate of Applied Science in Education. Top-ranked Blue Mountain Community College offers a tuition rate of $4,860 per year.
View our methodology for more details or learn more about OnlineU.
2020 Online Community Colleges in Oregon - Ranking Details
For each school, we conducted manual research to provide prospective students with more details about the schools' online programs. Explore online degrees offered and accreditation information below.
This website offers school details to prospective students as an informational resource. The appearance of a school listing on this website should not be interpreted as an endorsement of the school by this site.
Related Articles
Online Nursing Programs in Oregon
Browse our list of accredited online nursing programs in Oregon. Learn about licensure and how to become a nurse in Oregon once you've earned your degree.