2023 Best Online Community Colleges in Massachusetts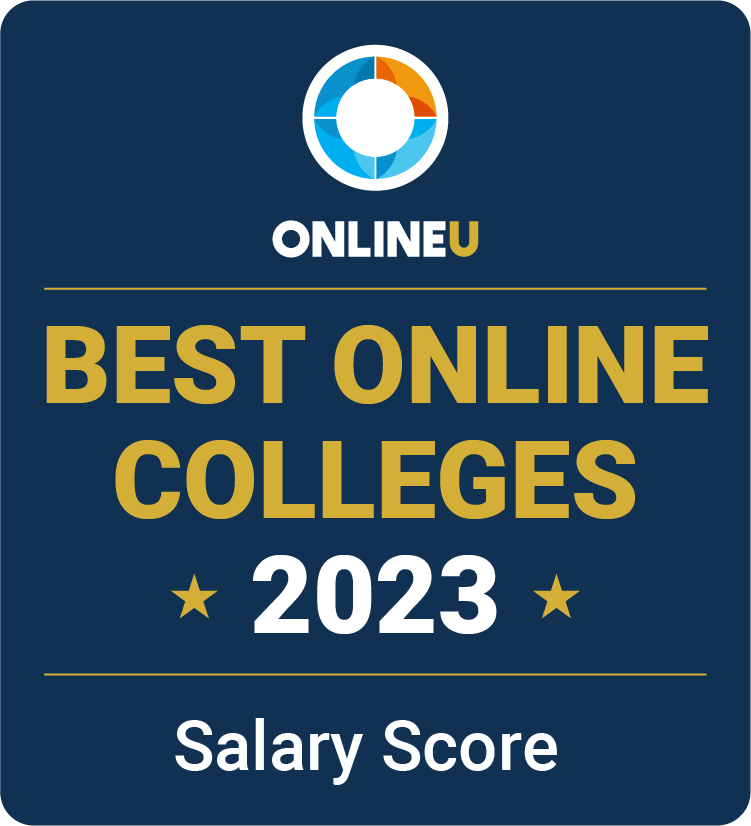 Earning an associate degree online can help Massachusetts students save time and money on their degree while preparing to enter the workforce or transfer to a four-year college to finish their bachelor's program. This list of the best online community colleges in Massachusetts by Salary Score is designed to highlight schools whose graduates tend to earn higher starting salaries compared to others with the same degree nationwide.
We created this list to help students maximize their investment in higher education while enjoying the flexibility of an online degree. For more information on Salary Score or our rankings, see our methodology or learn more about OnlineU.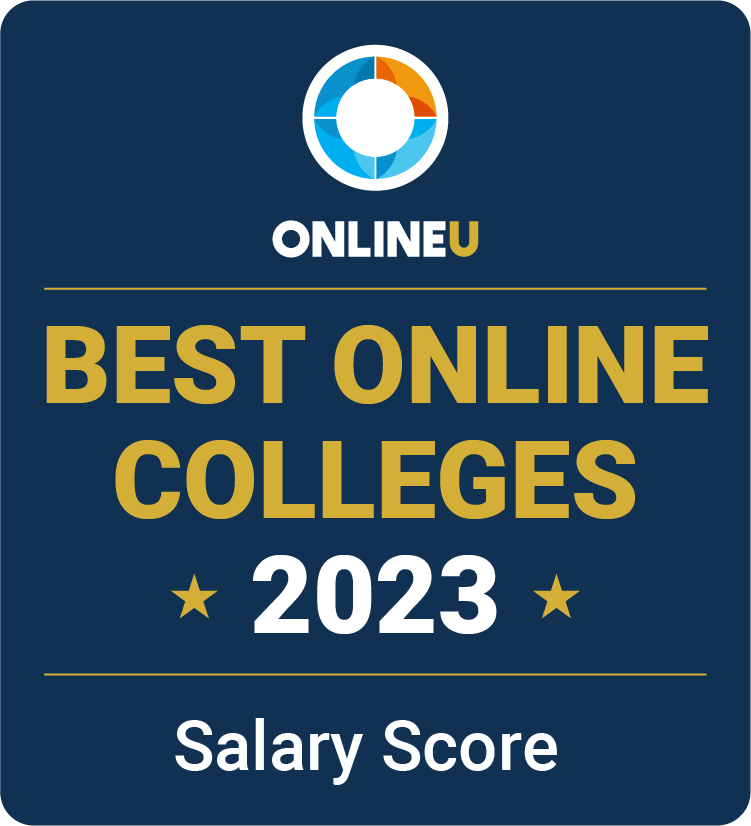 Salary Score:
Online Enrollment:
Locations:
Accreditation:
Massachusetts Bay Community College (MassBay) is a public two-year school in Wellesley Hills. MassBay offers a broad range of online associate degrees and certificates in areas such as business, paralegal studies, communications, cybersecurity, computer-aided design, computed tomography, and medical office administration. Students can opt for a specific major or earn a general studies degree to apply toward a future bachelor's program. The college's most popular associate degrees and certificates are in liberal arts and sciences, healthcare, business, and automotive repair. The school is a member of the National Council for State Authorization Reciprocity Agreements (NC-SARA), a group of online colleges that work together to improve quality and establish academic standards for online degrees across the country. Students at MassBay Online access classes through Blackboard, a learning management platform where they can review course materials, assignment deadlines, and participate in discussions.
Salary Score:
Online Enrollment:
Locations:
Accreditation:
Middlesex Community College (MCC) was one of the first colleges in Massachusetts to offer online classes. Today, students can earn online associate degrees in fields such as computer science, fashion merchandising, English literature, mathematics, and psychology. The college also offers certificate programs in computerized accounting, small business management, hospitality, travel services management, and cybersecurity. Online students can access services such as online tutoring, writing labs, library resources, and a 24/7 help desk. Students will access their online classwork and turn in assignments through Blackboard, a learning management system. Alumni of MCC qualify for a range of benefits, including professional development resources, financial coaching, discounts on community education classes, and networking opportunities.
Salary Score:
Online Enrollment:
Locations:
Accreditation:
Quinsigamond Community College (QCC) in Worcester serves nearly 6,000 students through its campus and online programs. QCC offers 12 associate degrees and seven certificates that are 100% online, alongside a handful of degrees with minimal in-person requirements. Students can opt for programs in healthcare, accounting, administration, human services, sociology, history, business administration, and other areas of study. Online students at QCC can access career services such as an online job board or virtual career counseling, counseling services including weekly mindfulness meditation, online tutoring, and library resources. Classes are delivered through the learning management system Blackboard.
Salary Score:
Online Enrollment:
Locations:
Accreditation:
Bristol Community College (BCC) offers 10 fully online associate degrees and four online certificates, as well as a wide range of hybrid options requiring limited time on campus. Students can earn an associate degree in specific fields such as business administration, behavioral and social sciences, or computer information systems in preparation to transfer to a four-year program or to prepare for a career in the field. Online students at BCC access courses through Blackboard, where they can turn in assignments and participate in class discussions from their computers. The college also offers digital tools such as the Bristol Mobile App, library services, tutoring on campus and online, and technical support. BCC is a member of NC-SARA and can provide online education in all member states.
Salary Score:
Online Enrollment:
Locations:
Accreditation:
Public two-year school Mount Wachusett Community College (MWCC) offers seven online associate degrees and five online certificate programs in business administration, fire science, liberal arts and sciences, legal studies, and other areas of study. Online classes are instructor-led, just like they are on campus, and follow a similar schedule. Online degrees at MWCC are offered through Blackboard, allowing students to access course materials and turn in assignments online. MWCC students can access support services, including career advising and placement, online job search tools, veterans support resources, and two food pantry locations at the Gardner and Leominster campuses. MWCC is also an NC-SARA member and works to uphold high academic standards for distance learning programs across the country.
Salary Score:
Online Enrollment:
Locations:
Accreditation:
Hispanic-serving Holyoke Community College (HCC) is a public, two-year institution with ten online associate degrees. Majors include business administration, criminal justice, hospitality management, human resource management, liberal arts, and marketing. Online certificates help students gain job-readiness skills for direct workforce entry and include skill-building in addiction studies, mental health studies, human services, and developmental disabilities direct support. Online associate degree students must complete 62 credits, which usually take about two years if attending full time. Due to HCC's open admission policy, it accepts all applicants. It has a 26% student graduation rate.
HCC distance learners use Canvas to access online coursework and instruction. Its 15:1 student-to-faculty ratio allows instructors to get to know their students and for students to engage with their peers to gain diverse perspectives. In addition to financial aid, HCC's online students may be eligible for scholarships. Online student support resources include advising, career services, tech support, library services, the bookstore, and disability/deaf services. HCC is also known for being the first two-year college in the Commonwealth of Massachusetts and for its many scholarships. The HCC Foundation awarded over $300,000 in scholarships for the 2023-2024 academic year to 249 recipients.
Salary Score: N/A
Online Enrollment:
Locations:
Accreditation:
As a two-year public school, Bunker Hill Community College (BHCC) is an Asian American, Native American Pacific Islander, and Hispanic-serving institution in Boston. BHCC offers over four dozen online associate degrees and over two dozen online certificate programs. Online associate degrees are available in hospitality management, paralegal studies, fire protection and safety, environmental science, and cybersecurity. These online degrees can help prepare students for entry-level jobs or transfer to a four-year university. To graduate with an associate degree, students complete approximately 60 credits, taking them about two years of full-time enrollment. BHCC has an open admission policy and accepts all applicants. Twenty-two percent of students graduate.
BHCC's online asynchronous courses are delivered via Moodle, and its online synchronous courses are offered through WebEx. The student-to-faculty ratio is 18:1. BHCC's distance learners are welcome to apply for its numerous scholarships and financial aid. Scholarship amounts vary; some award tuition for an entire semester, and others $350 and more towards costs. BHCC provides its distance learners access to online services, such as tutoring, writing help, library resources, advising, and the language lab. It's known for being one of the state's most diverse institutions of higher learning, with more than 50% identifying as Black and Hispanic and 10% as Asian.
Why Trust Us?
60,000 Degrees Researched Annually
20,000 Hours Spent on Research Annually
Launching Rankings Since 2009
Meet our team