2023 Best Online Community Colleges in Maine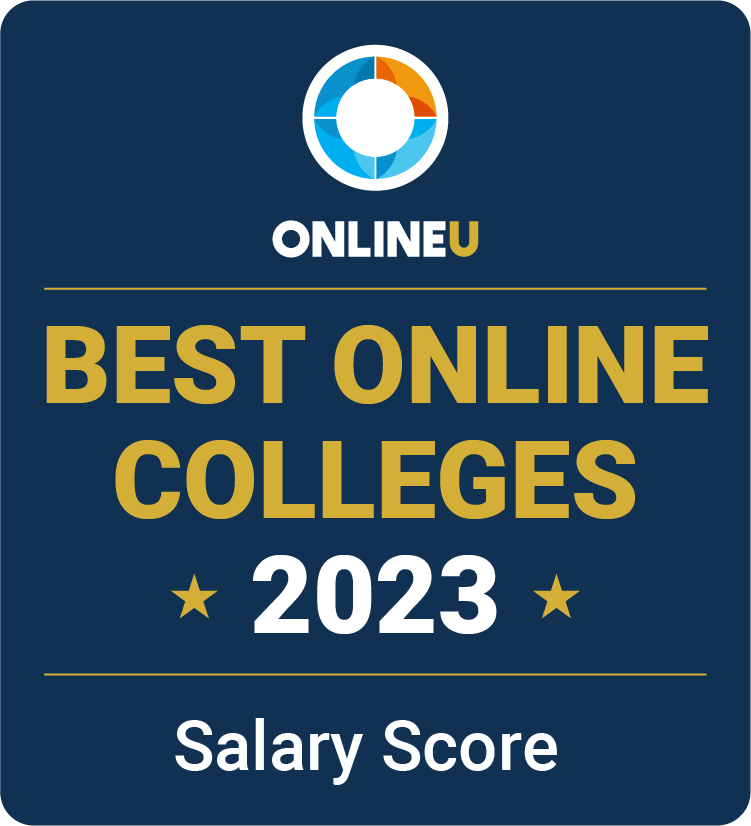 An online community college education offers several benefits, including affordability, convenience, diversity, and accessibility. Online community colleges in Maine are no exception, as they offer robust online academic programs with rigor and quality that rival programs delivered on a physical campus. These online schools can help distance learners develop the knowledge and skills they need to pursue various in-demand careers in the workforce or earn college credits to transfer and pursue bachelor's degrees at Maine's four-year institutions.
At community colleges in Maine, the associate degrees are varied and include fields that range from accounting and business administration to social work and criminal justice. We've identified our list of the best community colleges by online enrollment so you can see the most popular colleges with students and make an informed decision based on your goals. View our methodology for more details about our list, or learn more about OnlineU.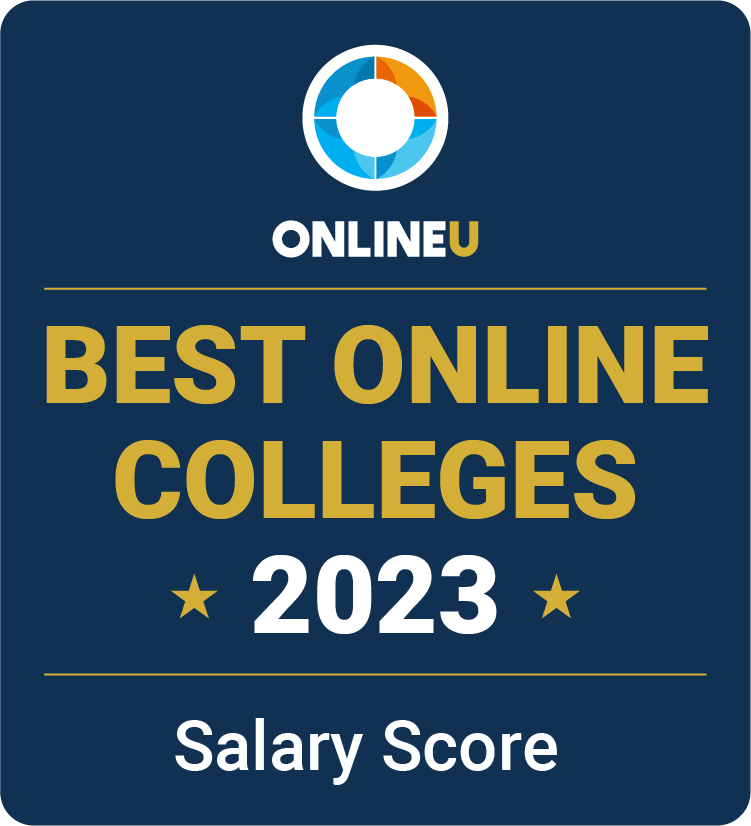 List Of Accredited Online Schools
York County Community College
Annual Tuition:
Locations:
Accreditation:
York County Community College (YCCC) provides a convenient and affordable way for students to attend college by offering online associate degree programs in several areas of study. Distance learners can choose from 100% fully online majors, such as Accounting, Forensic Social Work, Liberal Studies, and Business Administration with a Finance option. Online certificates of completion can also provide job-readiness skills for direct workforce entry.
YCCC believes in the mental well-being of its students and offers access to online therapy sessions through BetterMynd. Other online student services include library resources, the bookstore, and tutoring through YCCC's Student Success Commons.
Central Maine Community College
Annual Tuition:
Locations:
Accreditation:
Central Maine Community College (CMCC) helps distance learners reach their career and educational goals by offering online associate degree programs that are convenient and budget-friendly. Popular online programs include Accounting, Business Administration, and Human Services. Online associate degrees are also available in Criminal Justice, Justice Studies, Medical Coding/Electronic Billing, and General Studies (for students unsure of their goals or want to transfer to a four-year institution).
CMCC values students' life experiences through its Prior Learning Assessment program, which awards credit hours for time served in the military or spent in the workforce. The college also supports online students by providing remote access to student resources, such as the college store, the library, tutoring, and writing assistance.
Overview of Colleges in Maine
The Maine Community College System consists of seven public community colleges:
Central Maine Community College
Eastern Maine Community College
Kennebec Valley Community College
Northern Maine Community College
Southern Maine Community College
Washington County Community College
York County Community College
The community colleges collectively offer more than 300 distinct degree and certificate programs from which students may choose. In 2021, total enrollment across Maine's seven community colleges was greater than 15,000.
In terms of affordability, the average annual tuition at Maine community colleges is $3,700 ($96 per credit hour), the lowest among community colleges in the New England area.
In this article, you'll learn which institutions rank among Maine's best online community colleges, as well as helpful information on tuition, financial aid, accreditation, graduate salaries, and more.
Why Study in Maine?
With a total enrollment of more than 70,000 across 37 institutions of higher education — 10 public universities, 20 private colleges, and 7 community colleges — Maine is a state steadfastly committed to higher education.
In 2019, 47% of Maine residents aged 25 and older earned at least a bachelor's degree. Additionally, the unemployment rate of Maine residents holding a bachelor's degree was only 1.3%.
Does Maine Have Good Online Colleges?
Over the past few years, the idea of pursuing a college education online has moved from one of exception to one of universal expectation. The same holds true for students attending any one of Maine's nearly 40 colleges and universities. The quality and strength of Maine's traditional in-person model of higher education has been replicated through 300+ online degree and certificate programs.
Combined with an average online community college tuition rate of $96 per credit hour, which is significantly less than the national average of $141 per credit hour, online learning in Maine provides ample access and affordability to higher education — especially at the community college level.
---
According to a study by
Strada Education Network
, 12,000 nationally-representative college students asked students, "If you had $5,000 to spend on education, how would you use it?" In answering the question, 46% stated they would "prefer online programs over in-person programs."
---
What Community Colleges Are in Maine?
As noted earlier, there are nearly 40 different colleges and universities in Maine, including 7 community colleges, each of which offers online degree and certificate programs.
Collectively, these 2-year institutions offer more than 300 online degree and certificate programs.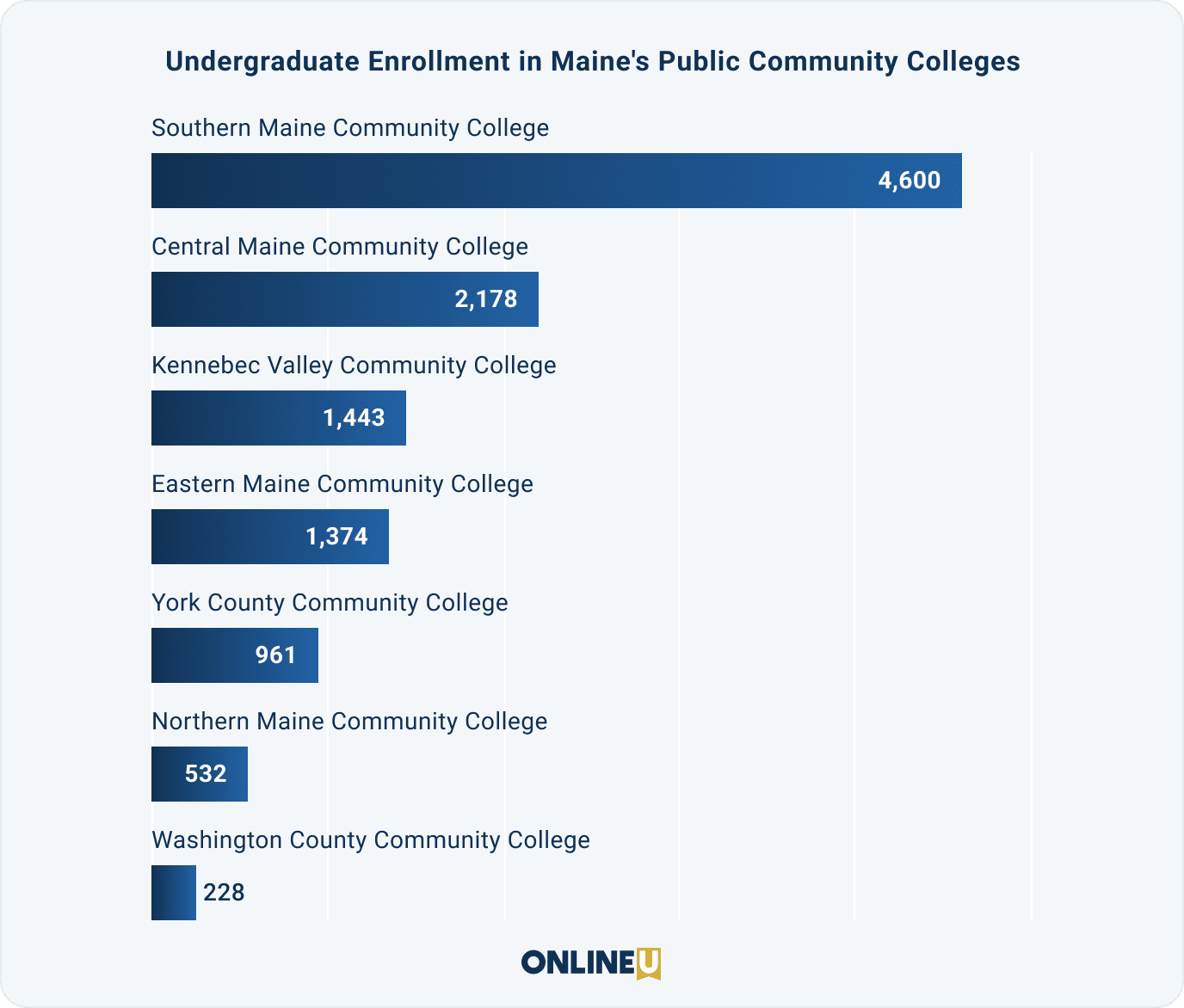 Accredited Online Community Colleges in Maine
In higher education, accreditation serves as an official stamp of approval by a third-party agency, which is contracted to evaluate whether an institution meets the minimum requirements set forth by the U.S. Department of Education (DOE). The U.S. DOE and Council for Higher Education Accreditation are not part of the institutional accreditation process. Instead, the two entities simply provide oversight of accrediting bodies.
The accreditation process entails an extensive review of an institution's academic quality. In considering online colleges in Maine, be sure and research the accreditation status of any community college you are considering.
Popular Online Programs at Maine Community Colleges
The most popular online degree programs and topics at Maine community colleges include liberal studies, business administration and management, nursing, health care administration, and criminal justice.
Seven community colleges offer online liberal studies degree programs, six offer business administration and management programs, four offer online nursing programs and three offer health care administration and criminal justice degree programs.
Cost of Online Schools in Maine
The cost of pursuing a college degree is a key factor in the college decision-making process. Making a sound decision about where to attend college requires being an informed consumer.
In considering your options, it's crucial that you thoroughly research tuition costs at each school. Students pursuing an online degree at any of Maine's seven community colleges pay the same tuition.
The U.S. DOE provides the tuition rates at Maine community colleges from 2020-2021:
In-State (Maine) residents: $2,880 per year ($96 per credit hour)
Out-of-State students: $5,760 per year ($192 per credit hour)
In contrast, the average tuition across all community colleges in the U.S. is $141 per credit hour for in-state students and $339 per credit hour for non-residents, making online community college in Maine one of the most affordable options available.
Financial Aid for Online Students in Maine
There are a number of financial aid options available to online community college students in Maine. By completing a Free Application for Federal Student Aid (FAFSA), you will be considered for federal student aid, including different grants and student loans.
Similarly, by completing the FAFSA, Maine residents will also be considered for state grant programs offered by the Finance Authority of Maine (FAME). Residents who are adult learners can qualify for the Maine State Grant Program for Adult Learners.
Students attending a Maine community college, who are also residents of New England states other than Maine, may qualify for reduced out-of-state tuition through the New England Board of Higher Education's APPLE Program. This program provides qualified New England-area students with a tuition rate equal to 150% of the in-state tuition rate.
Is Community College Free in Maine?
Maine residents who graduate from high school in 2020, 2021, or 2022 can attend a Maine community college at no cost through the Free College Scholarship, which is made possible by the Maine Community College System (MCCS).
Certain residents may also qualify for The Tuition Waiver Program (Foster Care) or The Tuition Waiver Program (Public Servant), which are available to certain foster children and adopted children/wards of Maine and children or spouses of Maine firefighters, law enforcement officers, or emergency responders killed in the line of duty.
As an additional resource, MCSS maintains an online list of scholarship resources for students.
Employment Outlook for Community College Graduates in Maine
The Maine Department of Labor's Center for Workforce Research and Information projects more than ten different occupations to be in high demand by 2028. "High demand" is defined as an occupation projected to have 20 or more openings each year.
By 2028, the following occupations are projected to experience the greatest growth for individuals holding at least an associate degree: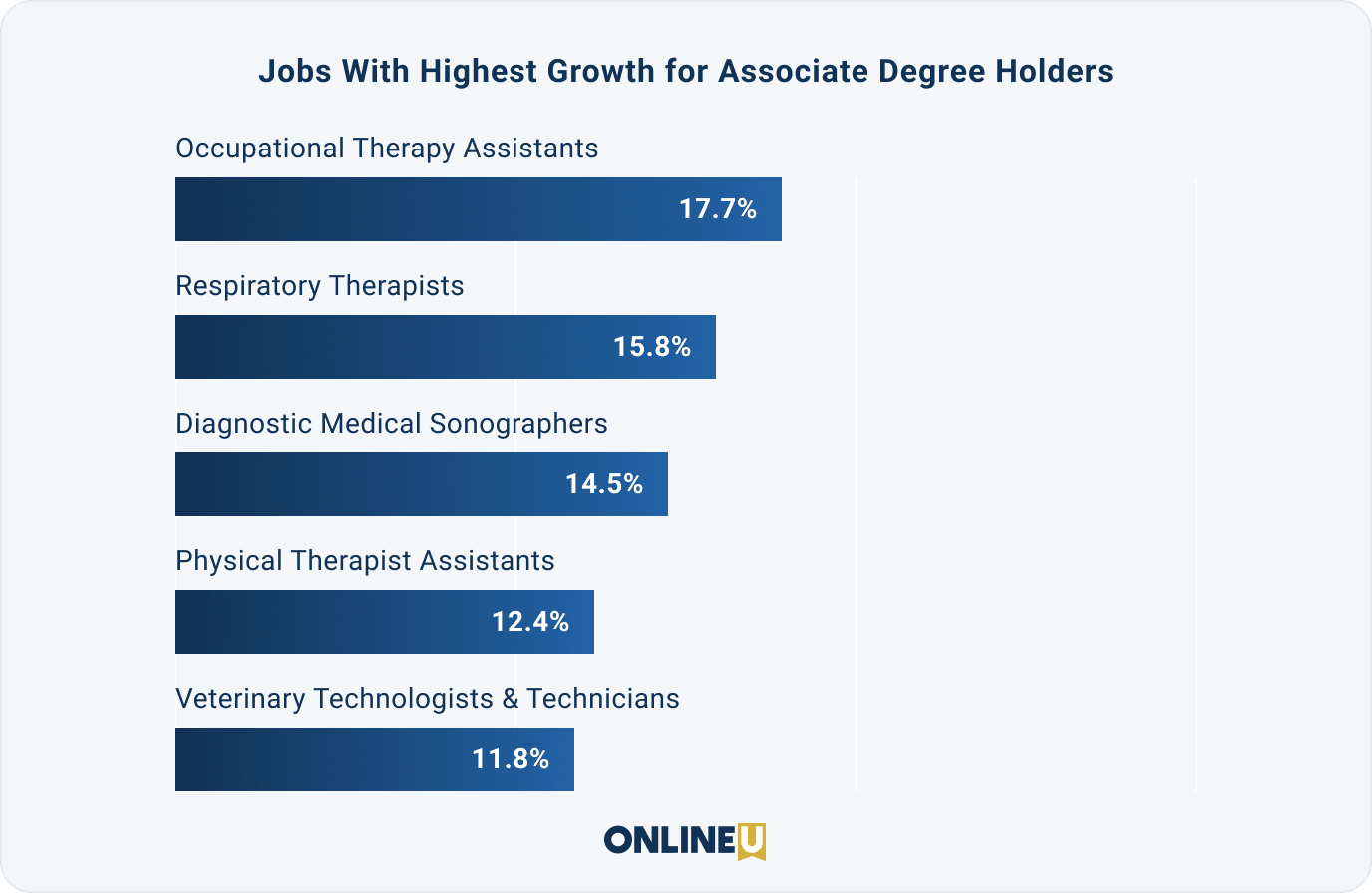 In terms of the projected state growth of "high-wage, in-demand" jobs by 2028, the Department of Labor projects the following occupations to experience the greatest increase in the number of jobs available for individuals holding at least an associate degree:
Paralegals and legal assistants
Mechanical drifters
Dental hygienists
Engineering technicians
Radiologic technicians
To learn more about career opportunities, take a look at our Career Guide.
Related Articles
2023 Best Online Community Colleges in New York
Find the best community colleges in New York offering 100% online associate degrees. They are ranked according to popularity.
Online Nursing Programs in Maine
Browse our list of accredited online nursing programs in Maine. Learn about licensure and how to become a nurse in Maine once you've earned your degree.