2023 Best Online Community Colleges in Kansas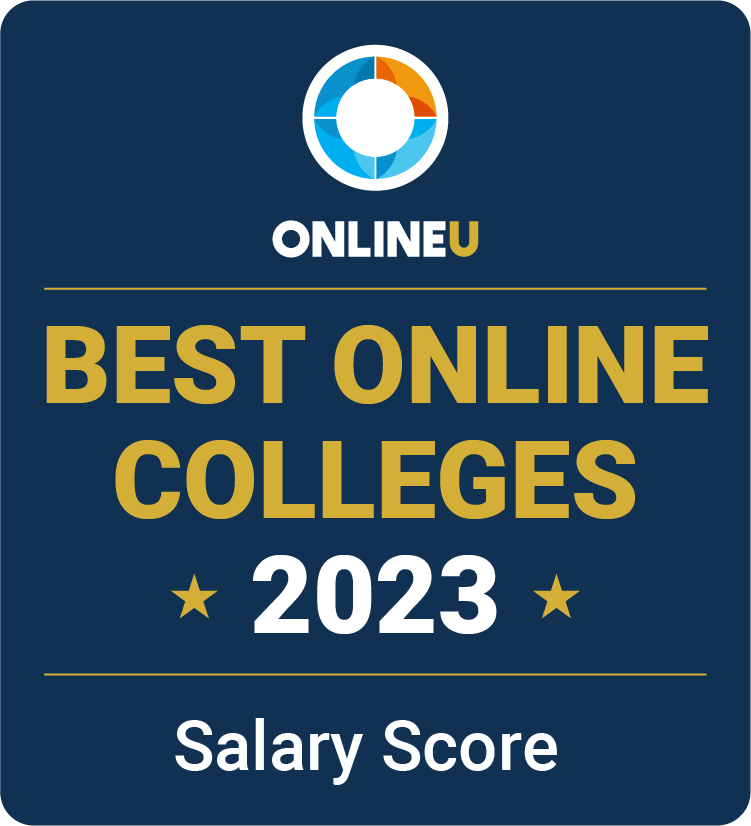 Online community colleges in Kansas are widely accessible and affordable. Over 100,000 students attend community college in the state each year. Each school on our list is part of the Kansas Community College system. This statewide coalition of colleges works together to ensure these schools meet the needs of students and prepare them to enter the workforce after graduation. Each college in this system is also a member of the State Authorization Reciprocity Agreement (SARA), which allows out-of-state students to attend programs at a Kansas community college.
There are many community college benefits. These institutions provide a helpful way for students to earn foundational credits that they can either count toward a bachelor's degree later on, or they can earn an online associate degree as an accelerated route to gain entry-level work.
View our methodology for more details about using Salary Score to create our list or learn more about OnlineU.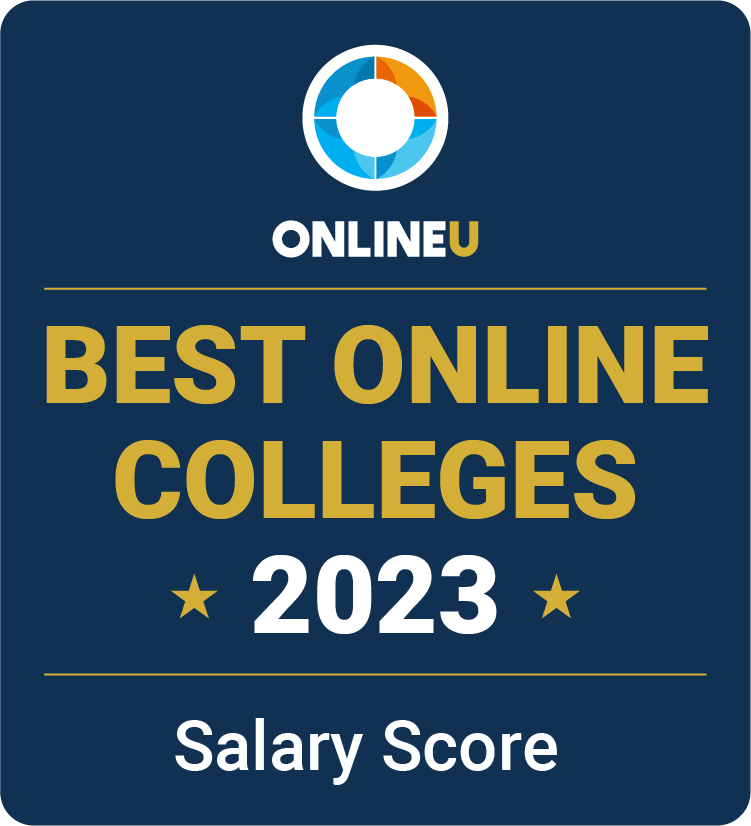 Salary Score:
Online Enrollment:
Locations:
Accreditation:
Johnson County Community College (JCCC) is a public college in Overland Park, KS. Many of its programs at the associate level feature the option to attend class online or in person. JCCC offers credits that are transferable to many of the four-year universities in the area. The Associate of Applied Science in Business Administration, Associate of Science in Health Information Systems, and Associate of Applied Science in Game Development are three examples of online programs at JCCC with these features.
JCCC also offers hundreds of online workforce development and continuing education courses. These are delivered in two formats: (1) asynchronous courses that allow students to study at their own pace or (2) six-week instructor-led courses. There are a number of business development, healthcare, and computer technology courses, along with more unique offerings in Egyptology, sign language, and training for entrepreneurs. Students can access their online coursework through the Canvas learning management system (LMS). Once enrolled, they'll have access to an academic resource center, technical support, counseling, and career development.
Salary Score:
Online Enrollment:
Locations:
Accreditation:
Hutchinson Community College (HCC) is a public institution located in its namesake town of Hutchinson, KS. The school's online programs consist of over 250 online courses and feature associate degrees and specialty certificates. Students can choose to study completely online or through a hybrid format of in-person and remote classes. There are 24 degree and certificate offerings, such as an Associate of Science in Cybersecurity, Associate of Applied Science in Health Information Management, and Associate of Applied Science in Paralegal. HCC also offers online certificates that cover a variety of subjects, including business management, entrepreneurship, and administration; computer drafting and support; and health information management.
Course delivery comes from LearningZone, an interactive online learning platform. Once enrolled, online students can receive tech support to address any issue they may have with their distance learning courses.
Salary Score:
Online Enrollment:
Locations:
Accreditation:
Kansas City Kansas Community College (KCKCC) is a public institution situated in the second largest city in the state, Kansas City. This community college offers online programs that are flexible but still adhere to deadlines that students must meet in order to graduate. There are dozens of online training certificate programs as well as personal and professional development courses. Students can complete a Certified Residential Interior Designer, Medical Administration Training, and Home Inspection Certificate. Additional single courses include options such as Grant Writing, Managing Remote Teams, and Project Management Fundamentals.
Blackboard is the primary LMS for online learners at KCKCC. Additionally, remote students can receive career services, technology support, and counseling.
Salary Score: N/A
Online Enrollment:
Locations:
Accreditation:
Barton County Community College (BCCC) is a public community college in Great Bend, KS that has been offering online courses since 1999. They have over 30 fully online programs — ranging from nutrition and psychology to wildlife science and marketing. Some degree examples include an Associate of Arts in Anthropology Cultural Studies, Associate of Science in Accounting, and Associate of Arts in Political Science. Along with full degree programs, there are also certificates and more than 250 individual courses in various subjects, such as art history, nutrition, and world religions.
Many of BCCC's courses fall under the guidelines of the Kansas Systemwide Seamless Transfer Program, which guarantees that the credits will apply to certain four-year universities in the state. BCCC uses Canvas to deliver online courses, which students can access 24/7 at the convenience of their individual schedules. Counseling services and academic advising are available to all remote learning students.
Salary Score: N/A
Online Enrollment:
Locations:
Accreditation:
Located in Iola, Allen Community College (ACC) serves just over 2,000 students each year from Southeastern Kansas. About half of students at ACC are enrolled in online-only classes, and another 23% are enrolled both online and in person. ACC offers more than 100 classes online, with the option to complete full associate degrees and certificate programs online as well.
Students access online classes and homework through the Canvas learning management system, where they can log in from their computer, phone, or tablet to review class materials and turn in assignments. Online students can take advantage of the college's textbook rental program and receive their books by mail, and can also access resources including a virtual library and video chat option, virtual meetings with communications instructors to help with public speaking or presentations, and online tutoring.
Salary Score: N/A
Online Enrollment:
Locations:
Accreditation:
Highland Community College - KS (HCC) is a public college in Highland, KS. Its online associate degrees fall within 17 subject areas, including an Associate of Applied Science in Business and Accounting, Associate of Applied Science in Criminal Justice, and Associate of Applied Science in Medical Coding. There's also a general studies degree as well as other foundational degrees: an Associate of Science and Associate of Arts. Some degrees cannot be taken fully online, but students still have the option of taking certain classes online. These courses can be found in nearly every area of study, including personal finance, nutrition, and medical terminology.
Within the technical education programs, however, only one is offered online and that's the Associate of Applied Science in Medical Coding. The online coursework within each program is delivered through the Canvas LMS in either 8-week or 16-week sessions. Additionally, HCC offers one-on-one advising for online students.
Salary Score: N/A
Online Enrollment:
Locations:
Accreditation:
Online students at Cowley College (CC) can choose from more than 30 different online programs, including degrees and certificates in medical coding, software development, office management, criminal justice, general studies, liberal arts, law, sociology, instructional technology and design, sports administration, religion, education, and other fields of study. Students can use online programs at CC to prepare for a new career or save money on their bachelor's degree by transferring to a four-year school with their associate degree.
CC has a long history in online education, with more than 20 years of experience offering online learning opportunities. The school also offers a range of different scholarships, and 82% of students at CC receive grants or scholarships to help pay for college. CC serves 2,400 students each year in Arkansas City and through its online programs, and two-thirds of students are enrolled in at least some online courses.
Salary Score: N/A
Online Enrollment:
Locations:
Accreditation:
Colby Community College (CCC) offers online associate degrees in renewable energy, veterinary nursing, equine science, as well as an Associate of Arts and an Associate of Science in general studies. Students can also earn online certificates in wind technology, solar photovoltaic technology, virtual office assisting, veterinary nurse office assisting, and telecommunications network technology. CCC offers a variety of scholarship opportunities for online students, including funding for renewable energy programs such as wind and solar technology. More than one-third of CCC students receive scholarships to help pay for their program. CCC serves a small student body of 1,300 students through its Colby campus and online programs. About a third of students are enrolled completely online.
Salary Score: N/A
Online Enrollment:
Locations:
Accreditation:
Pratt Community College (PCC) is a small two-year school serving 1,125 students each year in Pratt County and southern Kansas. While PCC offers online classes, it does not offer online degree programs directly through the school. However, PCC partners with a handful of other Kansas community colleges to offer online classes and programs through EDUKAN. Students who live in Pratt County or a neighboring community can earn their degree through PCC by completing a mix of online and on-campus classes. Most students at PCC are under 25 years old, and more than half of students enroll part-time. High school students in the local area can also enroll in online or in-person classes at PCC to earn college and high school credit at the same time.
Why Trust Us?
60,000 Degrees Researched Annually
20,000 Hours Spent on Research Annually
Launching Rankings Since 2009
Meet our team