2023 Best Online Colleges in Washington D.C.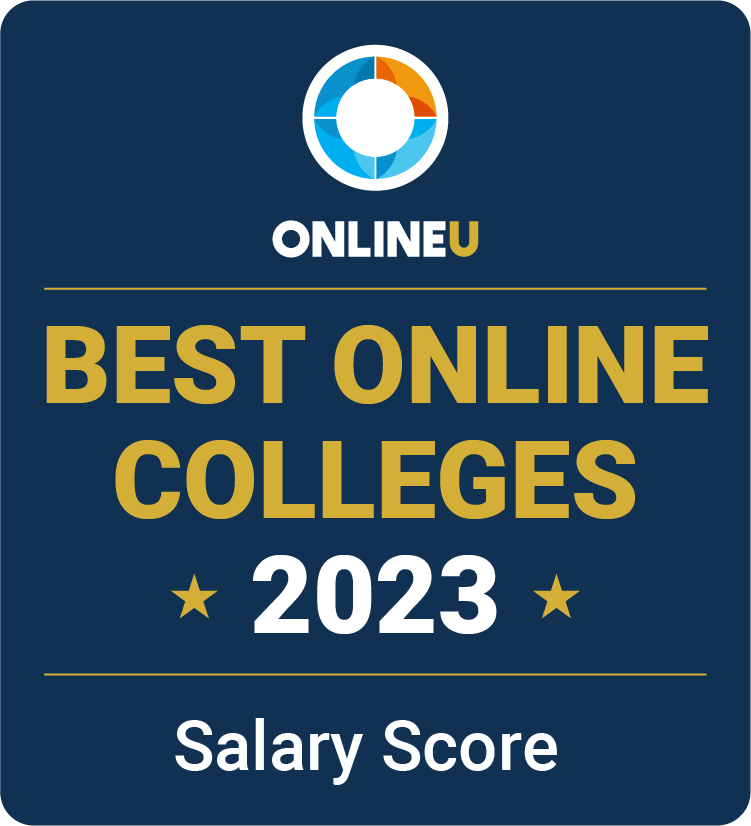 The nation's capital boasts a vibrant and diverse educational landscape, offering a multitude of options for students seeking to pursue their higher education goals. Additionally, The District of Columbia is one of the top states to move to for work. In recent years, online colleges in Washington D.C., as well as throughout the U.S., have seen a significant surge in popularity, providing students with the flexibility and convenience to earn a degree while balancing other commitments.
View our methodology for more details about our list below, or learn about OnlineU. Curious to explore more? Check out our list of the best online colleges by state for more distance learning options nearby.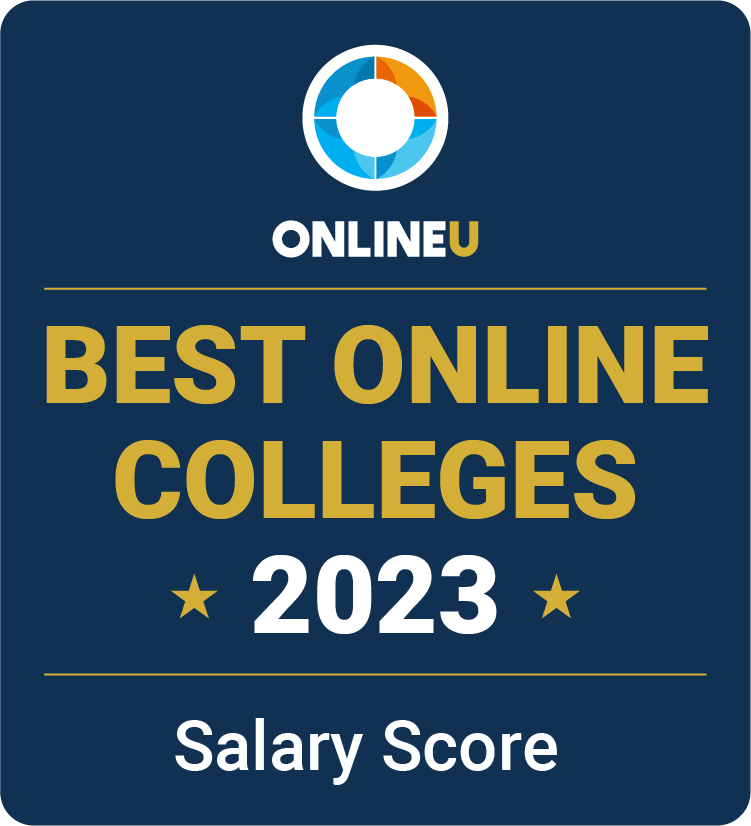 ADVERTISEMENT
Online Programs You May Be Interested In

Chicago School of Professional Psychology Online
Annual Tuition: $21,934
19 Programs (view all)

Annual Tuition: $56,058
6 Programs (view all)

Annual Tuition: $49,889
15 Programs (view all)
---
2023 Best Online Colleges in Washington D.C.
#1
Georgetown University
Salary Score:
Online Enrollment:
Locations:
Accreditation:
The Georgetown University is a private, nonprofit, Jesuit-affiliated institution that offers undergraduate and graduate degree programs, including a selection of master's degree programs online. Remote students can choose from programs in real estate, sports industry management, technology management, and a few others. Each of these programs requires a different amount of credit hours (anywhere from 30 to 33) and may take a student from two to five years to complete. Georgetown is a highly selective school, and only 12% of applicants are accepted. It also has a fantastic graduation rate of 95%.
Georgetown utilizes Canvas, a popular learning management system, to provide remote students with asynchronous online courses. Online students also have access to the same resources as their on-campus peers, such as counseling, a digital media center, a library, a writing center, and others. They can also receive plenty of individualized attention from the school's renowned professors, as Georgetown's student-to-faculty ratio is 11 to one. Eligible students can take advantage of financial aid. Scholarships may be available, but the school recommends inquiring about how they may impact the financial aid. Overall, Georgetown is recognized as one of the top universities in the United States with a stellar academic reputation and highly desirable degree programs.
#2
The George Washington University
Salary Score:
Online Enrollment:
Locations:
Accreditation:
The George Washington University (GWU) is a private, nonprofit institution, where students can pursue undergraduate and graduate degrees. The university also provides a great variety of programs for remote learners — from certificates and associate degrees to bachelor's, master's, and doctoral degrees. There's a wide choice of degree subjects as well, especially when it comes to graduate degrees. As for online bachelor's degrees, options include health sciences with various specializations, nursing, and a homeland security bachelor's degree completion program. Credit requirements vary: Some health science programs consist of 120 credits, which can take four to five years to complete, others only require 60 credits, and the nursing program consists of 21 credits and can be finished in as few as 15 months. GWU can be somewhat competitive and accepts 50% of applicants. Additionally, it has a high graduation rate of 82%.
At GWU, remote learners can complete coursework asynchronously and synchronously through the learning management platform Blackboard. They also have access to an online library, student success coaching, military and veteran services, counseling and psychological services, and IT support. The university also has an excellent student-to-faculty rate of 15 to one. Students can apply for financial aid and scholarships — however, scholarships for graduate students are limited. To conclude, GWU is known as a prestigious university leading research in a variety of fields and offering high-quality education, in-person and online.
#3
American University
Salary Score:
Online Enrollment:
Locations:
Accreditation:
The American University (AU) is a private, nonprofit institution affiliated with the United Methodist Church. It provides undergraduate and graduate programs, including online graduate degrees in subjects like nutrition education, measurement and evaluation, accounting, marketing analytics, and others. These programs require between 30 to 48 credits or one to two years of studies, according to AU. Sixty-four percent of applicants get accepted into the school and 79% of students graduate — which is a high number among four-year schools.
Blackboard is AU's learning management system, where remote learners take courses asynchronously. Some instructors may add synchronous classes using Wimba or a different platform. Online students can also access library services and academic support. They can also be eligible for financial aid, and scholarships may be available. To summarize, AU stands out for its multi-faceted learning environment that prepares students for a career.
#4
Catholic University of America
Salary Score:
Online Enrollment:
Locations:
Accreditation:
The Catholic University of America is a private, nonprofit, Roman Catholic institution providing undergraduate and graduate degree programs. It also offers fully online programs, such as master's ecclesial administration and management, library and information science, and social work. In general, master's degree programs require around 30 to 36 credit hours, which takes students 12 to 18 months to complete. Catholic University isn't difficult to get into with an 86% acceptance rate, and it also has a solid graduation rate of 74%.
The university uses the learning management system Blackboard to provide online coursework, which is asynchronous. Remote students also have access to a writing center, academic advising, and other services. They can also easily receive personalized support from professors as the university's student-to-faculty ratio is 11 to one. Additionally, financial aid may be available, as well as grants, loans, and work-study. Overall, Catholic University is known as the only higher education institution founded by the U.S. bishops providing education rooted in Catholic values.
#5
University of the Potomac
Salary Score: N/A
Online Enrollment:
Locations:
Accreditation:
The University of the Potomac - Washington D.C. (UOTP) is a private, for-profit institution with online degrees at every level. Some bachelor's majors include computer science, hospitality, business, and information technology. These programs typically require 120 credits, which full-time students can usually complete in approximately four years. The acceptance rate at UOTP is 100%, with 76% of students graduating with their degrees.
At UOTP, students use Moodle for completing their degrees 100% online. Coursework is delivered on a flexible study schedule through synchronous and asynchronous formats. The student-to-faculty ratio is 13:1. Financial aid — including scholarships and federal loans — is available for online students. Student support is provided through academic advisement and career workshops. UOTP is known for offering the same programs online as on campus.
Higher Education in Washington D.C.
Washington, D.C. hosts 19 colleges that offer associate, bachelor's, and master's degrees. Only one school, the University of the District of Columbia, is public, while the rest are privately funded. D.C. is among the most educated places in the country, with 26% of its residents holding bachelor's degrees and 36% holding graduate degrees.
Financial Aid
Financial aid has become an increasingly important part of higher education. According to the National Center for Education Statistics (NCES), 86% of first-year college students received financial aid in 2021. Most students apply for assistance through the Free Application for Federal Student Aid (FAFSA), a comprehensive form used to determine eligibility for all forms of financial aid.
Online students who are residents of Washington D.C. can seek financial assistance through various government and private sources. The Office of the State Superintendent of Education's (OSSE) provides a list of scholarships and grants to help students pay for their educational expenses.
Online Colleges in Washington D.C.
Accreditation is one of the most important things to consider when choosing a college in the District of Columbia. When students attend an accredited school, they can approach their educational plan knowing that the degree program and its associated instructors have been evaluated for quality by a verified higher education agency.
Once accreditation is confirmed, students should be aware of how online classes work. They are typically delivered either synchronously or asynchronously. The former are through live sessions on set schedules, while the latter allows more flexibility to study independently. Online students engage in discussions through text or video, group projects, essay writing, and exams — all of which are delivered through an online learning management system.
Why Should I Attend College Online in D.C.?
Washington D.C. colleges have a long history of providing quality education, with many of the District's students taking online courses. Online students can benefit from flexible schedules, allowing them to study at their own pace while staying on track through structured deadlines. This flexibility allows them to gain work experience while they study, giving them an edge over traditional full-time students. However, some online students find it difficult to stay motivated without face-to-face interaction with instructors and peers.
Below are some pros and cons to consider before studying online in Washington D.C.:
Potential Benefits
Washington D.C. has a strong culture of online learning. Nearly a quarter of all D.C. students studied online in 2021.

More D.C. residents are employed in government than any other local industry. The Bureau of Labor Statistics (BLS) reports 234,000 people are employed by local and federal agencies.

Washington D.C. has the third cheapest tuition costs in the country. The Education Data Initiative reports the average cost of in-state tuition is just $6,200.
Potential Drawbacks
Outside of the government, it may be difficult to find work locally. Washington D.C. has an 3.6% unemployment rate, the 37th highest rate in the country.

Studying online in D.C. may be cheap but living costs are not. The District has the second highest cost of living in the country when it comes to food, housing, healthcare, transportation, and utilities.
FAQs About Distance Learning in Washington D.C.
Can I Get a Legitimate Degree Online in Washington, D.C.?
---
All online degrees in Washington D.C. are legitimate as long as they come from accredited schools. It's also wise to ensure that the accrediting agency is legitimate. For example, diploma mills often use fake accrediting agencies to lure online students into an illegitimate degree program.
How Many Colleges Are in Washington D.C.?
---
There are 19 colleges in Washington D.C. with degrees at all levels, from undergraduate certificates to PhDs. Two of the most prestigious schools in the country, Howard University and Georgetown University, are located in the District. Both schools offer online graduate degrees.
What Are the State Colleges in D.C.?
---
There is only one state college in D.C. — the University of the District of Columbia. It's an Historically Black College (HBCU) that receives its funding directly from the District.
How Much Is College in D.C.?
---
Washington D.C. has some of the most affordable colleges in the country. Tuition costs are 35% less at the University of the District of Columbia, its only public school, compared to the national average for 4-year public universities. Out-of-state students pay an average of $12,700 per year, while in-state students pay $6,200.
Why Trust Us?
60,000 Degrees Researched Annually
20,000 Hours Spent on Research Annually
Launching Rankings Since 2009
Meet our team
Related Articles
2023 Best Online Nursing Programs in Washington DC
Browse our list of the best accredited online colleges for nursing programs in Washington DC, based on NCLEX pass rates for 2023.