2023 Best Online Colleges in Washington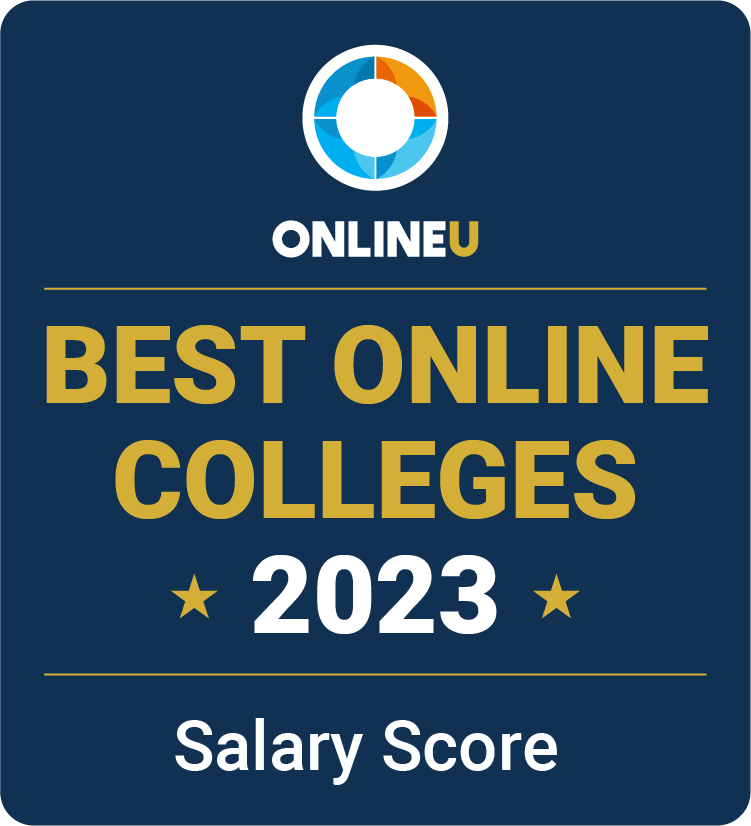 Anyone looking to start their online education can choose from a variety of public and private online colleges in Washington. Washington schools provide online bachelor's degree options in many majors, including the most popular study subjects in the U.S.: business, liberal arts, social sciences, and psychology. Some of these majors can be the basis for graduate degrees, which are often required to secure the most stable and highest-paying jobs.
View our methodology for more details about our list, or learn more about OnlineU.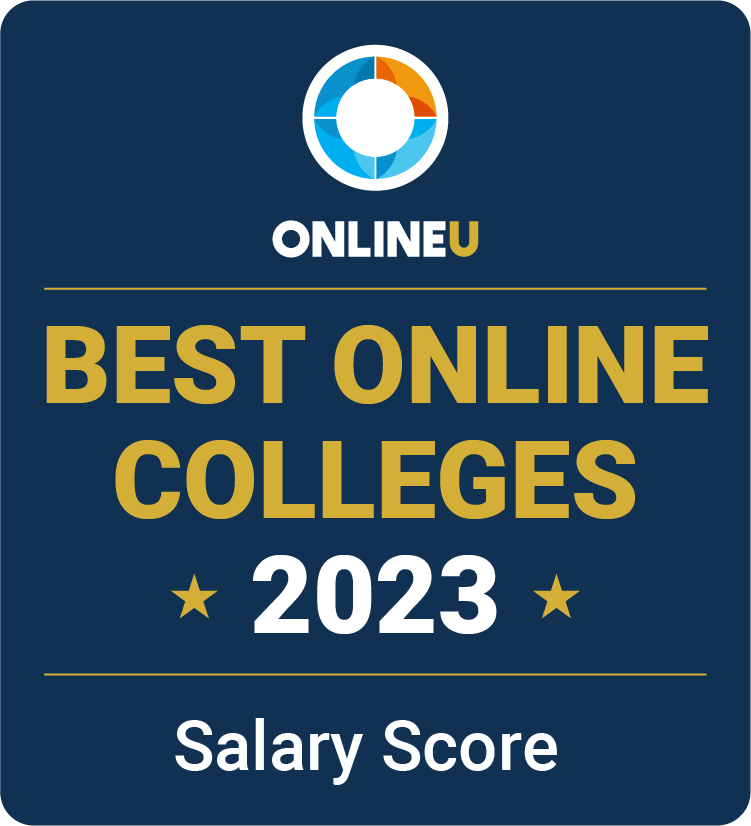 ADVERTISEMENT
Online Programs You May Be Interested In

Annual Tuition: $12,480
46 Programs (view all)

Annual Tuition: $25,748
2 Programs (view all)
---
2023 Best Online Colleges in Washington
Salary Score:
Online Enrollment:
Locations:
Accreditation:
City University of Seattle (CityU) is a private, nonprofit university that offers online certificate, associate, bachelor's, master's, and doctoral degrees. Bachelor's degrees include popular majors, such as information technology, healthcare administration, and business administration. Each requires 180 credits, which full-time students may complete in approximately four years. CityU has an open admission policy accepting all applicants who apply, with 36% of students reaching graduation.
Brightspace is the learning management system for CityU students to complete their coursework on flexible schedules. The student-to-faculty ratio is 6-1. All online degree programs qualify for financial aid and scholarships. Student services include an online library and technical support. CityU is known for its online endorsement programs that allow teachers to pursue specialized skills in exam preparation, middle school math, reading, and elementary education.
Salary Score:
Online Enrollment:
Locations:
Accreditation:
The University of Washington - Seattle (UW) is a public school with two online bachelor's degree options. These are a Bachelor of Arts in Early Care & Education and a Bachelor of Arts in Integrated Social Sciences, both of them degree-completion programs for students with relevant associate degrees. The first is for students who want to teach or care for children, and the second is an interdisciplinary program for students interested in social science careers.
UW's online students use the Canvas learning management system (LMS) to complete their classes. The university accepts 56% of bachelor's degree candidates, and 84% of them end up graduating with a degree.
Salary Score:
Online Enrollment:
Locations:
Accreditation:
Washington State University (WSU), a public school, features a range of online bachelor's degrees. This includes some of the university's most popular programs, such as its Bachelor of Science in Psychology, Bachelor of Arts in Social Sciences, and Bachelor of Arts in Strategic Communication degrees. WSU accepts 80% of bachelor's degree candidates, 65% of whom complete their programs.
Online students sign in to Canvas to work on courses and interact with classmates. Only 13% of WSU undergraduates are fully online learners, but another 16% take at least some virtual courses. About 11% of all students take a part-time course load.
Salary Score:
Online Enrollment:
Locations:
Accreditation:
The public Central Washington University (CWU) has more than a dozen online bachelor's degrees to choose from. Some of CWU's most popular programs are available online, including the Bachelor of Science in Business Administration, Bachelor of Arts in Psychology, and Bachelor of Arts in Law and Justice degrees. This school has an 86% bachelor's student acceptance rate and a 62% graduation rate.
The university uses the Canvas LMS to host online classes. The student population is primarily full time, with only 12% part-time enrollees. But CWU's online population is larger, with 28% of students taking distance classes exclusively.
Salary Score:
Online Enrollment:
Locations:
Accreditation:
Gonzaga University (GU) is a private, nonprofit, Catholic university offering online master's degrees, doctoral degrees, and certificates. GU specializes in leadership programs with majors spanning educational, theology, and organizational leadership. Master's degrees require a minimum of 30 credits, which full-time students may complete in approximately two years. The acceptance rate at GU is 76%, with 85% of students graduating.
The learning management system at GU is Canvas, where students can study online and asynchronously. The student-to-faculty ratio is 11-1. Financial aid and scholarships are available to online students. Additionally, distance learners can take advantage of technical and academic support. GU is especially known for its online nursing programs. There are six degrees in total, three of which have several tracks to choose from that allow students to pursue specialized areas of medicine, such as psychiatric mental health practitioner, family nurse practitioner, or nursing leadership.
Salary Score:
Online Enrollment:
Locations:
Accreditation:
Eastern Washington University (EWU) is a public institution with online bachelor's and master's degrees. They also offer online certificates. Bachelor's degrees are available in dental hygiene, health science, addiction studies, and children's studies, among other areas. A minimum of 180 credits are required to meet general education and major requirements. Full-time students may complete this online program in four years. EWU has a 97% acceptance rate, with 58% of students graduating with degrees.
EWU's online learning management system is Canvas. Coursework is completed entirely online using a combination of synchronous and asynchronous formats. The student-to-faculty ratio is 20-1. EWU students are eligible for financial aid, and various scholarships are available. Online students have access to daily online tutoring services. EWU is known for its accelerated online education, healthcare, and business programs, which are available as master's degrees and graduate certificates.
Higher Education in Washington State
Washington offers a wealth of employment opportunities for college graduates in many fields. The state is home to several of the best-known brands and companies in a wide range of industries. Just consider the information and communication technology industry. Many of the biggest players — Google, Microsoft, Apple, and Facebook — are headquartered or have major hubs in Washington. Other top Washington industries include healthcare, agriculture, aerospace, clean technology, and the military.
Residents who are considering earning an undergraduate or graduate degree through distance education will find they have a variety of options for online college in Washington state. Many public schools offer fully online degree programs, such as the University of Washington and Washington State University. Private colleges offering online degrees include Gonzaga University, Walla Walla University, and Whitworth University.
For the students enrolled in online Washington colleges, a few of the most common undergraduate programs are business administration bachelor's programs and information technology degrees. A couple of the more popular online graduate programs include social work master's degrees and organizational leadership master's degrees.
Accreditation
When you're reviewing Washington online colleges, be sure to check each school's accreditation status. All of the schools on our list of the best online colleges in Washington are accredited, usually by the Northwest Commission on Colleges and Universities (NWCCU) or the Distance Education Accreditation Commission (DEAC).
Accreditation is important for many reasons. You must be enrolled in an accredited online college to receive financial aid and to transfer credits between colleges. You may also need to show that your college degree comes from an accredited institution to be accepted into graduate school or to get a state-issued license to practice certain professions, such as counseling or nursing.
FAQs About Online Colleges in Washington
How Many Colleges Are in Washington State?
---
According to the National Center for Education Statistics (NCES) College Navigator, there are 107 colleges and universities in Washington. Just under half of them are state-run universities and community colleges, while the other half are private institutions.
What Are the Best Colleges in Washington?
---
How Much Is Washington State College Tuition?
---
The most current 2020-21 data provided by the NCES shows that Washington's college tuition fees can be higher than the national averages in some cases. However, you may be able to reduce the total cost of your college education by taking some of the following steps:
Opting to enroll in a Washington state online degree program. You may find that the school you'd like to attend charges a lower tuition fee for its online degree programs than for its in-person programs.
Taking preliminary courses at an affordable online community college in Washington state. You can then transfer those credits to a four-year university where you can complete the remaining requirements for a bachelor's degree.
Applying for college financial aid with the Free Application for Federal Student Aid. You may be eligible for federal aid, school-provided aid, and Washington's state-funded programs. Washington offers both need-based aid, such as the College Bound Scholarship and the Opportunity Grant, and merit-based programs, such as the Washington Award for Vocational Excellence.
Is Community College Free in Washington State?
---
Eligible Washington residents may receive college and career training for free through the Washington College Grant program. Depending on your age, family income, and several other factors, you may have some or all of your expenses covered while you attend community college or receive other vocational training.
Why Trust Us?
60,000 Degrees Researched Annually
20,000 Hours Spent on Research Annually
Launching Rankings Since 2009
Meet our team