2023 Best Online Colleges in Virginia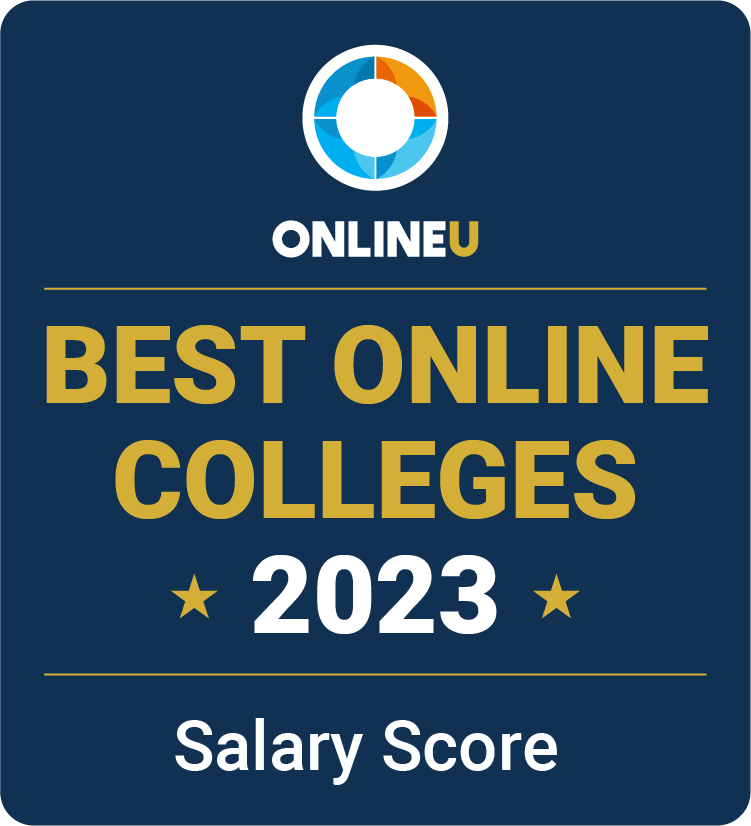 Students attending an online college in Virginia will have plenty of company. The state currently ranks among the top 10 states with the highest enrollment in the country at 555,755 college enrollees. Overall, Virginia's higher education system is highly ranked, competitively priced, and has a broad curriculum. The majority of the state's students are female (56%) and state residents (76.9%). Students can enroll in online colleges in Virginia, including a wide span of bachelor's and master's programs, to develop the skills needed to achieve their career goals. The convenience of distance learning allows students to learn while balancing life's responsibilities. Whether students study in-state or out-of-state in Virginia, there are plenty of degree options to choose from.
The list below ranks schools based on their online enrollment data to help students choose a college that prioritizes distance learning. View our methodology for more details about our list or learn more about OnlineU.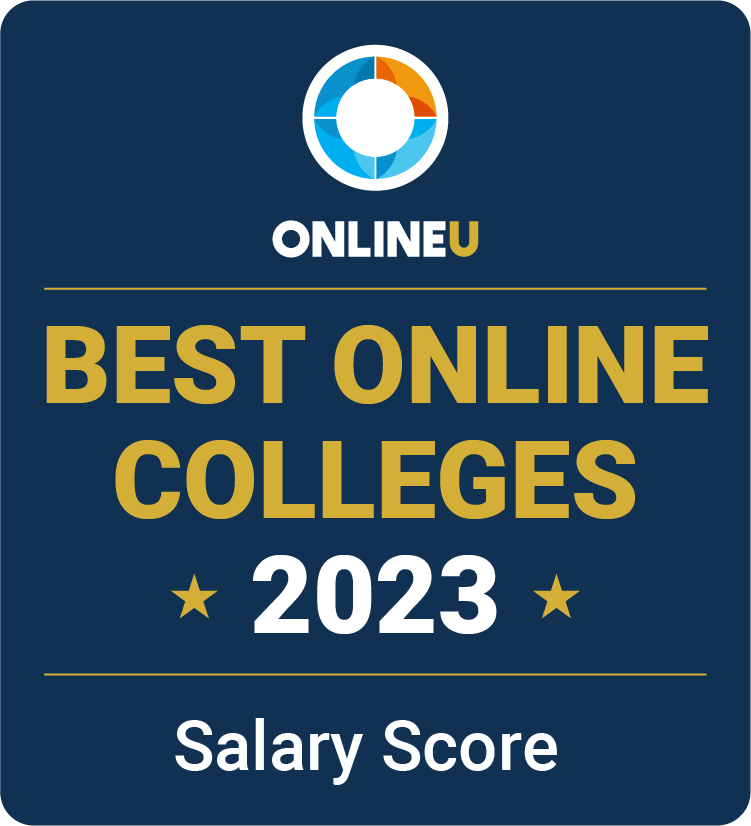 ADVERTISEMENT
Online Programs You May Be Interested In

Annual Tuition: $16,639 - $17,479
16 Programs (view all)

Annual Tuition: $11,700
152 Programs (view all)

Annual Tuition: $13,594 - $17,014
8 Programs (view all)
---
List Of Accredited Online Schools
| School | Online Enrollment | Annual Tuition |
| --- | --- | --- |
| Liberty University | | |
| Old Dominion University | 3,948 | $30,840 |
| Regent University Online | 3,146 | $18,620 |
| George Mason University | 717 | $36,024 |
| Bluefield College | 626 | $27,036 |
| Mary Baldwin University | 584 | $31,110 |
| American National University | 367 | $8,244 |
| Hampton University | 346 | $28,024 |
| Averett University | 217 | $23,710 |
| Radford University | 148 | $23,432 |
Higher Education in Virginia
Virginia offers a diverse array of college options, from universities such as the University of Virginia and William and Mary to a robust system of community and technical colleges.
The state is home to 107 colleges, universities, and technical institutes. Together, these schools served more than 345,000 online students in the 2021-22 school year.
Students in Virginia can choose from 16 public state universities, 38 private colleges, and 16 for-profit universities to earn their bachelor's, master's, and doctoral degrees. There are also 37 two-year colleges in the state for students who want to earn an associate degree, a certificate, or a diploma.
There are five historically Black colleges and universities in Virginia. The Virginia University of Lynchburg, Hampton University, Norfolk State University, Virginia State University, and Virginia Union University all have roots in providing accessible education for Black college students.
Online Colleges in Virginia
Students interested in earning their degree from an online college in Virginia can choose from programs in nearly every field of study. Some of the most popular ones include business administration, criminal justice, information technology, cybersecurity, nursing, and social work.
Online colleges in Virginia offer programs at every degree level, including doctorates and certificates. When choosing an online program, there are a few basic things to consider.
The first is what type of degree and program is the best fit. Students with a high school diploma or GED can earn a two-year associate degree or a bachelor's degree, which usually takes four years. Some colleges offer accelerated programs where students can fast-track their degrees and finish in less time.
Students with a bachelor's degree can enroll in an online master's or doctoral program. Master's degrees usually take one to two years to complete, while the length of doctorates depends on the program.
The second thing to consider is program format. While most online degrees can be completed fully online, some students might prefer a hybrid program with some online courses and some in-person components.
Students should also know the difference between synchronous and asynchronous classes when looking at programs.
Synchronous classes mean students need to log in at a certain time to meet with their class or participate in group discussions.
Asynchronous classes mean students can complete classwork and review lectures when it's convenient for them rather than at a set time.
Students should also be aware of admissions requirements. To apply for an associate or bachelor's degree, students will need a high school diploma or GED. Some colleges require a minimum GPA or SAT/ACT test scores, although these requirements are less common for online schools and for adult students.
Popular Online Degree Programs in Virginia
The most popular online degrees tend to be in high-demand fields, such as healthcare, which help students gain licensure or degrees in versatile fields, such as business and psychology. Online learners are often working adults pursuing a degree to advance their career in their current industry, making degrees such as education also popular.
The most popular associate degrees at Virginia colleges with online learners are liberal arts and sciences, general studies, and health professions. Many students earn their associate in liberal arts or general studies, then transfer to a four-year college to finish their bachelor's degree.
Associate degrees in health professions are popular for students who want to enter the healthcare industry in areas such as nursing, radiology and MRI technology, and dental hygiene.
For bachelor's graduates, the most popular degrees are focused in business, healthcare, psychology, and social sciences. Students in business administration programs might earn their degree in anything from accounting and finance to marketing.
Online degrees in healthcare and nursing in Virginia are also highly popular, with many online graduates working as registered nurses. These programs require a hands-on component that students usually complete in a healthcare facility near them, and might include virtual labs or virtual reality training.
The most popular master's degree for online colleges in Virginia is a master's in education. Many teachers opt to earn their master's online so they can continue working in the classroom while in school. A master's degree might also lead to higher salaries for teachers.
In Virginia, master's degrees in business administration, health professions, and theology are also highly popular at online colleges.
Cost of Online Colleges in Virginia
Data from the National Center for Education Statistics shows colleges in Virginia tend to be more expensive than the national average.
However, while private universities are often the most expensive colleges for students, this data also shows Virginia's private universities are cheaper on average.
Average tuition and fees for students in Virginia ranges from around $5,000 per year to $23,000.
Some colleges in Virginia charge as low as $10,000 per year for online students, while others cost more than $20,000.
The lowest-cost option is usually to attend publicly funded schools, where Virginia students will qualify for in-state tuition.
Many students save money by going to public community colleges in Virginia before transferring to a university in order to finish the last two years of their bachelor's degree. Some private colleges also charge less than the average for tuition and fees, especially for online degrees.
Financial Aid for Students in Virginia
It's extremely difficult to know how much college will cost until you apply for financial aid. Filling out the Free Application for Federal Student Aid, or the FAFSA, is one of the most important parts of applying for college.
The FAFSA acts as an application to the two main types of financial aid:
Gift aid is free money that doesn't usually need to be repaid. Gift aid comes in the form of grants and scholarships, and can come from the federal government, the state of Virginia, or your college.
Students can also apply for scholarships from private businesses, nonprofits, and other organizations to help pay for school.
Student loans should only be used as a last resort once you've used up all gift aid available. It's best to only borrow what you need to pay for school, and take federal loans over private loans. Federal loans tend to offer better fixed interest rates and more flexible options for repayment and loan forgiveness.
Our guide to student loans can help students borrow responsibly to keep their debt low.
Job Outlook for Virginia College Graduates
Data from the Bureau of Economic Analysis shows Virginia's top industries are professional services, finance, real estate, and government enterprises.
Professional and business services made up nearly 20% of the state's GDP in 2021 and is the second largest industry by employment, according to data from the Virginia Employment Commission.
Professional and business services is a massive sector that includes companies in consulting, marketing, legal services, accounting, architecture, engineering, management, scientific research, and administrative and support services.
Finance, insurance, and real estate made up another 19% of the state's GDP, and government enterprises as a whole brought in nearly 18% of the state's revenue in 2021.
While these industries may bring in the most money, the largest sectors by employment are in healthcare and social assistance, retail trade, accommodation and food services, and manufacturing.
The biggest employers in Virginia include the U.S. Department of Defense, Walmart, Fairfax County Public Schools, Sentara Healthcare, and military ship building company Huntington Ingalls Industries.
Over the next decade, the state is expected to add the most jobs in food preparation and service, transportation, computers and mathematical occupations, business and finance, healthcare, and education.
FAQs About Online Colleges in Virginia
How Many Colleges Are in Virginia?
---
Virginia has 107 colleges, including 70 four-year universities and 37 community and technical colleges.
What Are the Best Colleges in Virginia?
---
While most rankings of the best colleges in Virginia focus on prestigious schools that tend to serve wealthier students, figuring out what college is the best fit for each student's individual goals and needs is more complicated than that. For some students, top grades and perfect applications will get them into those prestigious schools. However, many other colleges offer a high-quality education at a lower price point and are more accessible to students.
Choosing the best college for your needs means looking at what programs it offers, where its graduates work after their degree, how much it costs, how much financial aid the school has available, and whether or not that school can help you meet your personal and professional goals.
How Many People Have a Bachelor's Degree in Virginia?
---
An estimated 1.4 million adults over the age of 25 have a bachelor's degree in Virginia, according to census data from the American Community Survey. That's about 24% of adults aged 25 and up in the state.
How Likely Are You To Get a Job With a Virginia College Degree?
---
Census data from the American Community Survey shows that as education level goes up, unemployment rates go down. Virginians with an associate degree are more likely to have a job compared to high school graduates. Those with a bachelor's degree or higher have the lowest unemployment rates.
However, that doesn't mean that earning a degree will automatically result in a job. Some majors have higher employment rates after graduation than others. Earning a degree in a high-need field can help students ensure they will get a job after college.
Related Articles
2023 Best Online Colleges in Michigan
These are the best online colleges in Michigan, based on salary data from graduates.
2023 Best Online Community Colleges in Virginia
Learn about the best community colleges in Virginia offering online associate degrees and compare the top-ranked schools of 2023.