2023 Best Online Colleges in Vermont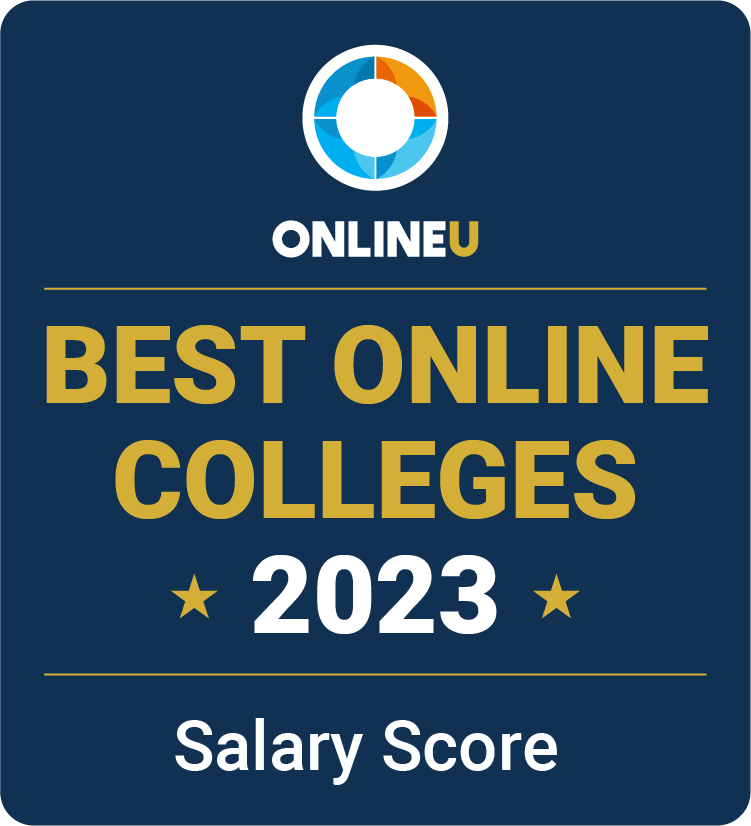 Our list features online colleges in Vermont, where prospective students can expect affordable, flexible, and high quality distance learning at all degree levels — undergraduate, graduate, and certificate levels.
For students coming from other four-year institutions or community colleges in Vermont, most online Vermont colleges will transfer up to 90 credit hours toward a student's online degree. With eligible transferable credits, students can speed through their online degree program to graduate earlier and either start their career or further their education by pursuing graduate school.
View our methodology for more details about our list, or learn more about OnlineU.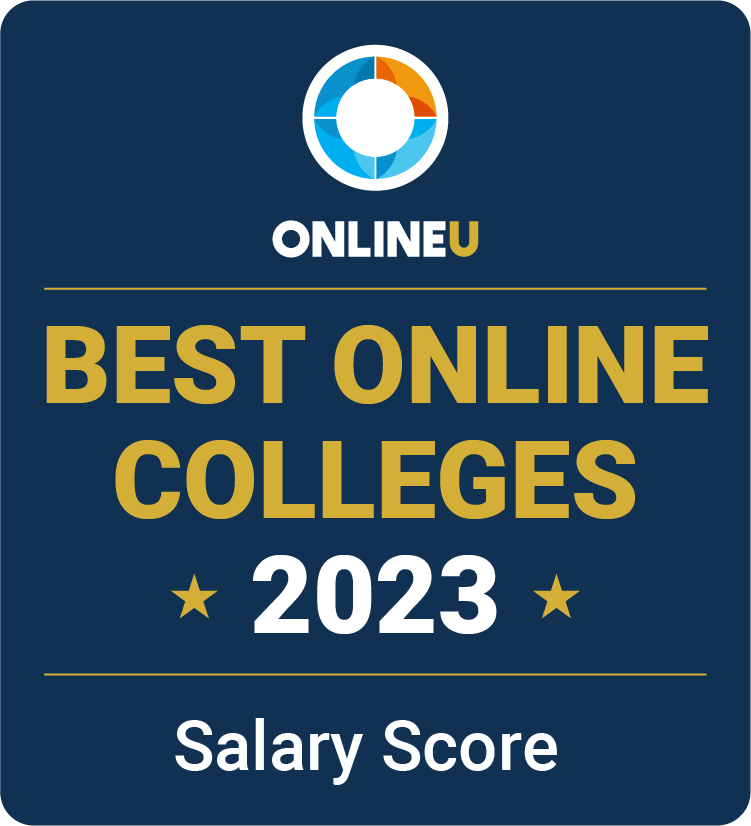 2023 Best Online Colleges in Vermont
#1
Champlain College
Salary Score:
Online Enrollment:
Locations:
Accreditation:
Distance learners at Champlain College can pursue over 60 online degrees and certification programs. Champlain delivers 100% online programs and gives students 24/7 access to their courses. Some online degree programs offered at Champlain include Computer Forensics & Digital Investigations, Web Design & Development, and Leadership.
At Champlain, there's no fee to apply to any of the school's online programs. Also, students can quickly start and finish their online courses by taking up to six terms each year. Online student support at Champlain includes academic advising, tutoring, library support, and academic accommodations.
#2
Norwich University
Salary Score:
Online Enrollment:
Locations:
Accreditation:
Norwich University (NU) offers several online programs at the bachelor's and master's levels, as well as online certificates. NU's fully remote programs are designed for students seeking flexibility when completing their education. Sample online degree programs at NU include Military History, National Security Studies, and Strategic Studies & Defense Analysis.
NU has been delivering online courses for 25 years, ensuring that working professionals and lifelong learners can earn their degrees independently. NU offers special tuition pricing, credit transfers, and other benefits for military members and veterans. Other online student resources at NU include advising, IT support, and an online library.
#3
Northern Vermont University
Salary Score:
Online Enrollment:
Locations:
Accreditation:
Northern Vermont University (NVU Online) provides students with affordable, flexible, and high-quality online degree programs. The university offers online undergraduate and graduate degree programs and certificates across various fields of study. The online degree programs available at NVU Online include Holistic Health, Early Childhood Education, and General Studies.
At NVU Online, students get access to the university's expert teaching faculty and a community of distance learners in the virtual space. NVU Online provides student resources like an online library, an online bookstore, a helpdesk, advising, and disability services.
Higher Education in Vermont
Of the approximately 650,00 residents in Vermont, a remarkable 40.9% of them have earned a bachelor's degree or higher, making the Green Mountain State one of the best educated in the country.
Vermont residents who want to earn a college degree have a number of options for on-campus and online programs. Among the public school choices are the University of Vermont in Burlington, Vermont State University — formed through the recent merger of Northern Vermont University in Johnson and Lyndonville, Vermont Technical College in Randolph, and Castleton University in Castleton — and the Community College of Vermont in Montpelier. Private school possibilities include Norwich University in Northfield and Champlain College in Burlington.
In addition to on-campus programs, many colleges and universities offer online learning programs for degrees at all levels. Two-year schools typically offer online associate degrees, certificates, and diplomas, while four-year schools generally feature online programs for bachelor's, master's, and doctoral degrees, as well as post-graduate certificates.
In Vermont, health sciences degrees, criminal justice degrees, and information technology bachelor's programs are among the most popular in the state. Graduate students frequently opt for master's degrees in business administration or a master's in social work.
Accreditation
If you're thinking about earning a degree at one of the online colleges in Vermont, you'll need to weigh several factors, including cost, program details, student services, and — perhaps most important of all — accreditation. All of the schools listed on our rankings of the best online colleges in Vermont are accredited, typically by the New England Commission of Higher Education (NECHE) or the Distance Education Accreditation Commission (DEAC).
Enrollment in an accredited online college in Vermont is vitally important. It's required for you to be eligible for financial aid and be able to transfer credits between schools. You may also need to have earned your bachelor's degree from an accredited college to be accepted into a graduate program. Additionally, if your chosen occupation requires you to obtain a state-issued license or credential, as counseling and teaching do, you may need an accredited degree to qualify.
FAQs About Online Colleges in Vermont
How Many Colleges Are in Vermont?
---
College Navigator, which uses data from the National Center for Education Statistics (NCES), lists 19 post-secondary institutions of higher education in Vermont. About one-third are state-run colleges and the rest are privately operated schools.
What Are the Best Colleges in Vermont?
---
Vermont is home to several respected schools, including the University of Vermont in Burlington, Middlebury College in Middlebury, and Bennington College in Bennington. Our rankings list above, and our Salary Score methodology may help you determine which of the online colleges in Vermont may be the best choice for you.
How Much Is Vermont College Tuition?
---
The NCES provides data that compares each state's tuition and fees with national averages. According to this data, Vermont colleges charge significantly higher tuition rates than schools in other states.
However, traditional and online students in Vermont may be eligible for financial aid from the federal and state governments and from the schools they attend. Federal aid usually comes in the form of Pell Grants, while state-funded programs include the Vermont Grant and the Short-Term Training: Advancement Grant. After submitting the Free Application for Federal Student Aid (FAFSA), students are notified whether they can receive financial aid.
Are There Any Online Community Colleges in Vermont?
---
Yes, the Community College of Vermont offers many online two-year associate degree programs and shorter certificate programs. Online learners can choose to study business, health services, web development, digital marketing, and many more subjects through distance education.
Why Trust Us?
60,000 Degrees Researched Annually
20,000 Hours Spent on Research Annually
Launching Rankings Since 2009
Meet our team