Most Affordable Online Colleges in Texas
Although many factors contribute to a prospective student's college decision, cost is often one of the most significant. Lower tuition rates make college accessible for a greater number of students and may result in less student debt after graduation. This is why we've created a ranked list of the most affordable online colleges in Texas alongside data-driven pros and cons that look at a range of factors important to student success. Students can combine this information with our ranked list of the best online colleges by salary in Texas and best online colleges by program to consider more options.
Following the list below, we've provided an overview of affordable online colleges in Texas, in addition to information about the costs of online and on-campus degrees, financial aid, and factors to consider in addition to affordability when conducting a college search. View our methodology for more details or learn more about OnlineU.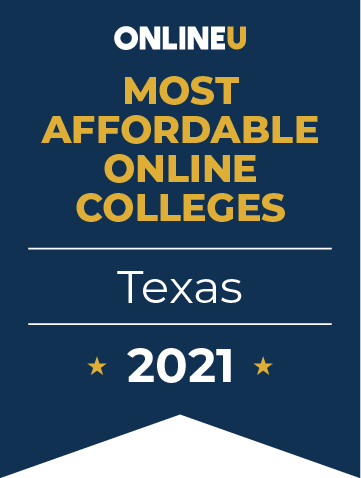 ---
---
---
Rankings Eligibility


21 Colleges Considered


Regionally or Nationally Accredited


Offers 10+ Online Bachelor's Degrees
Our Methodology

Why Trust Us?
60,000 Degrees Researched Annually
20,000 Hours Spent on Research Annually
Launching Rankings Since 2009
Meet Our Team
Media Kit
If you would like a free, high quality version of any of our badges, please send a request to press@optimal.com.
---