2023 Best Online Colleges in South Dakota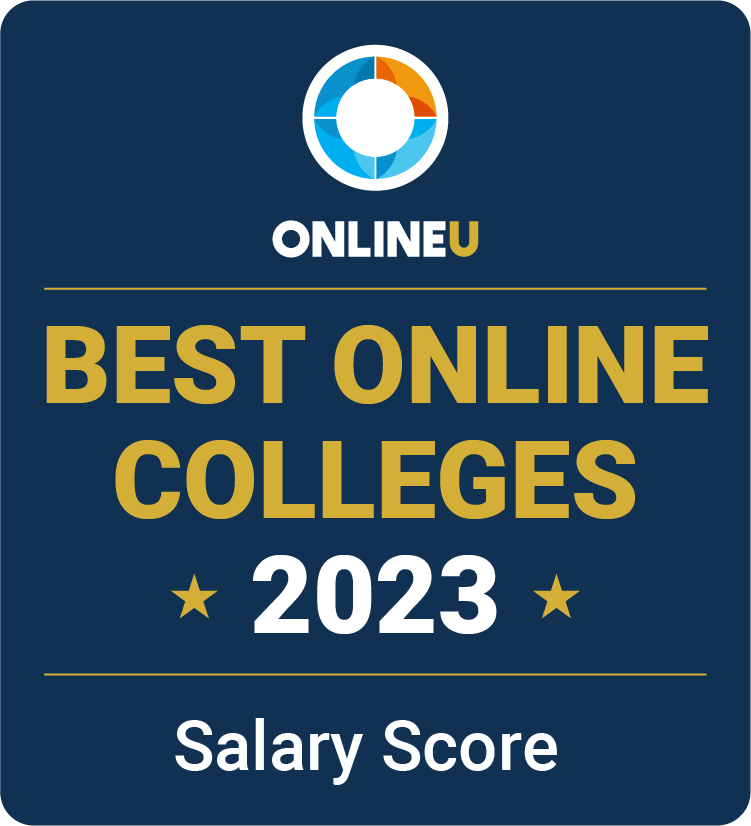 Students can use this list of online colleges in South Dakota to find accredited universities offering fully online programs in the state. With so many online degrees available today, knowing which ones are worth the investment can be hard. That's why we only show accredited online schools on our site, to ensure students find respected online degrees that will be seen as legitimate by employers and colleagues when they enter the workforce. See our methodology for more information about this list or learn more about OnlineU.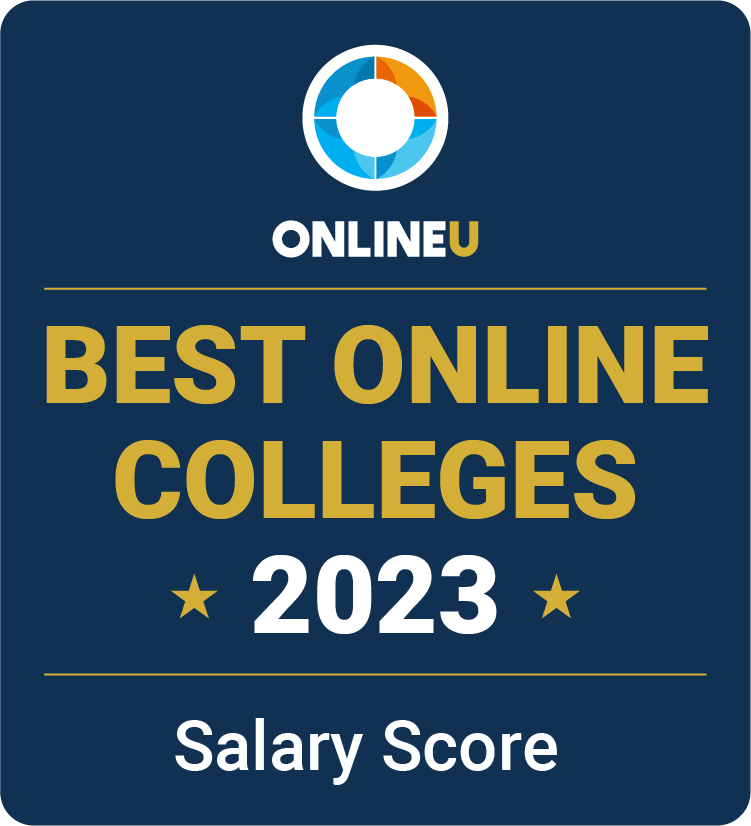 2023 Best Online Colleges in South Dakota
#1
South Dakota State University
Salary Score:
Online Enrollment:
Locations:
Accreditation:
Students at South Dakota State University (SDSU) can choose from 16 different bachelor's and associate degrees and seven certificate programs online. Students can study fields such as agricultural business, early education, geographic information sciences, and nursing. The school also offers an online program in medical laboratory science where current medical laboratory technicians can apply their credentials and experience toward a bachelor's degree. SDSU also offers off-campus centers in Pierre, Rapid City, and Sioux Falls for students in the state who want to take classes online as well as in person. Student support services include academic advising, tutoring, students support advisors, and an orientation class for online students.
#2
(tie)
Northern State University
Salary Score:
Online Enrollment:
Locations:
Accreditation:
Northern State University (NSU) offers a handful of online programs at the associate, bachelor's, master's, and certificate levels. Available fields of study include accounting, financial services, business administration, and criminal justice. Online students at NSU can access student resources to help them succeed in college, including academic support and advising, telehealth services through the counseling center, tutoring, and military and veteran services. Students may qualify for a tuition discount if they are veterans or active-duty military service members. NSU is a public four-year university that serves around 2,800 undergraduate students, with 37% enrolled completely online.
#2
(tie)
University of South Dakota
Salary Score:
Online Enrollment:
Locations:
Accreditation:
The University of South Dakota (USD) is a public four-year college with 31 different online degree options for bachelor's degrees and certificates. Students can choose programs in addiction counseling, artificial intelligence, communication and leadership, data science, healthcare analytics, forensic anthropology, and many other fields of study. The university's most popular programs are nursing, education, health services, and biology. Online classes are popular at USD, with 30% of students enrolled in online degrees and another 28% taking some classes online and some on campus. Online students at USD can access services such as mental health resources.
#4
National American University Online
Salary Score:
Online Enrollment:
Locations:
Accreditation:
National American University Online (NAU) is a private, for-profit institution that offers fully online degree programs at the associate, bachelor's, master's, and doctoral levels, as well as certificates. Some examples of undergraduate degree programs NAU offers to remote students include bachelor's degrees in intelligence management, information technology, and paralegal studies. Unlike at most colleges, bachelor's degree programs at NAU consist of 180 total credits, so they can take more than six years of full-time studies to complete. The school has an open admissions policy so all applicants get accepted. Further, approximately 30% of students graduate.
Online students at NAU complete coursework in asynchronous and synchronous formats using D2L Brightspace, a learning management system. According to the school's website, most students are eligible for financial aid at NAU, and the school also offers several scholarship opportunities. Additionally, remote learners can use an online library, academic advising services, a writing center, and more. There's also plenty of individual attention from professors as the student-to-faculty ratio at NAU is 15 to one. To summarize, NAU is known as a pioneer in distance learning offering a wide range of programs.
#5
Dakota State University
Salary Score:
Online Enrollment:
Locations:
Accreditation:
Dakota State University (DSU) offers online certificates, associate degrees, and bachelor's degrees in high-demand fields, including artificial intelligence, business accounting, cyber leadership and intelligence, education, and health informatics. The university's most popular bachelor's programs are information technology management, computer science, and education programs. DSU serves about 2,700 undergraduate students, and half are enrolled in fully online programs. The university is known for being a military-friendly school and offers a lower tuition rate for active military service members. Online students can access resources such as online career services, and those who live in South Dakota can use the counseling center through telehealth. Students may also be able to join select student organizations that meet both virtually and in person.
#6
Black Hills State University
Salary Score:
Online Enrollment:
Locations:
Accreditation:
The Black Hills State University (BHSU) is a private institution offering a large variety of undergraduate and graduate degree programs. It also provides several fully remote degree and certificate programs. This includes two bachelor's degree options: (1) business administration and (2) general studies. A bachelor's degree requires 120 credit hours or four to five years of studies on a full-time schedule. BHSU is not difficult to get into and almost all students get accepted, as evidenced by the school's 97% acceptance rate. Its graduation rate is 39%.
The school delivers online courses via D2L system, a learning management platform for distance learning. Remote students can also access library services, a counseling center, a writing center, disabilities services, a career center, and more. Plus, since BHSU's student-to-faculty ratio is 17 to one, students can count on receiving individual support from instructors. Financial aid is available to qualified students, whether online or not. BHSU doesn't offer scholarships but can accept external ones. All in all, BHSU is recognized as an affordable school offering a wide choice of programs, including several online degrees.
Higher Education in South Dakota
There are 22 different colleges, universities, and technical schools offering degrees in South Dakota. That includes large public schools like South Dakota State University and the University of South Dakota, community and technical colleges that offer certificates and associate degrees, and small religious schools, such as Dakota Wesleyan University.
There are also three tribal colleges owned and operated by Native American tribes in South Dakota. Oglala Lakota College and Sinte Gleska University are public four-year universities serving roughly 2,800 students. Sisseton Wahpeton College is a small public two-year school that serves just under 300 students.
The cost of college in South Dakota tends to be higher for students at community colleges and technical schools but lower for students at private four-year universities compared to the national average. Students at private universities save around $6,000 on average compared to students nationwide. For in-state students who go to public universities, the cost is on par with the national average.
Students looking for an online college in South Dakota can choose from 18 different schools offering distance education. There are colleges, universities, and technical schools offering fully online certificates, associate degrees, bachelor's degrees, and graduate programs.
Students can get their online degree in nearly every subject, but some of the most popular bachelor's degrees include business, healthcare, information technology, teaching, and nursing in South Dakota. Popular graduate programs for online students include a master's in business administration (MBA), a master's in social work (MSW), or graduate degrees in teaching and education, healthcare administration, and nursing.
FAQs About Online Colleges in South Dakota
How Many Colleges Are in South Dakota?
---
South Dakota is home to 22 different degree-granting colleges and universities, including large four-year universities, small private schools, religious colleges, community and technical schools, and three tribal colleges.
What States Have Tuition Reciprocity with South Dakota?
---
Students from South Dakota can pay lower tuition rates at colleges in Minnesota, Montana, North Dakota, and some schools in Nebraska and Wyoming.
How Do I Establish Residency in South Dakota for College?
---
While it can vary from school to school, students generally need to live in South Dakota for a full year (12 consecutive months) before they start their first day of classes. Students who move to South Dakota for college but don't live in the state for at least one year before they start school won't qualify for in-state tuition, even after living in the state for a year while attending college.
Does South Dakota Have Community Colleges?
---
South Dakota has six community and technical colleges offering associate degrees and certificates: Lake Area Technical College, Mitchell Technical College, Oglala Lakota College, Sisseton Wahpeton College, Southeast Technical College, and Western Dakota Technical College.
Why Trust Us?
60,000 Degrees Researched Annually
20,000 Hours Spent on Research Annually
Launching Rankings Since 2009
Meet our team