2023 Best Online Colleges in South Carolina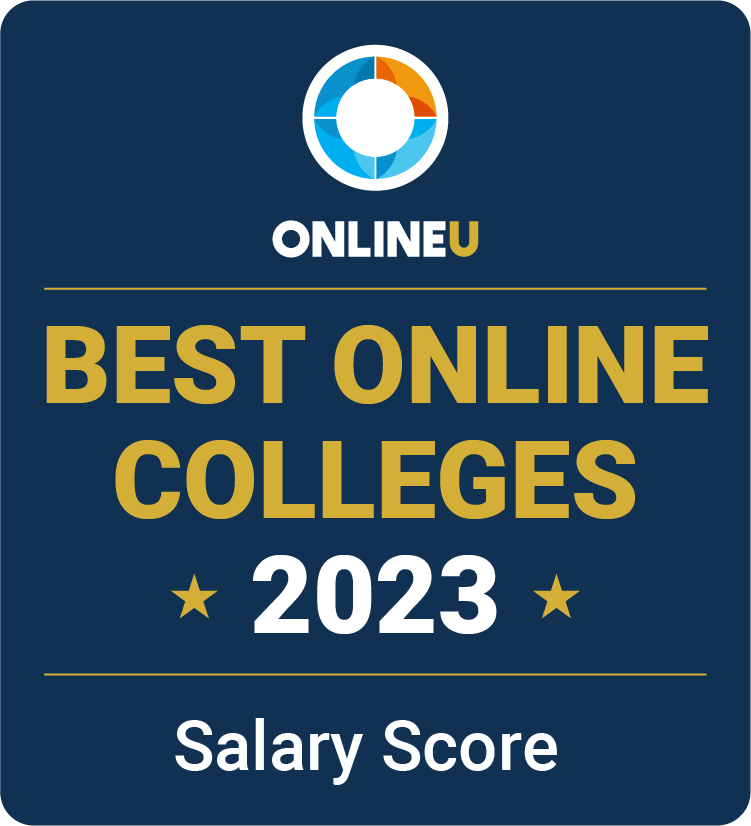 Online colleges in South Carolina offer a wide variety of distance education programs. Much like an in-person credential, an online degree can help students advance their careers and improve access to higher-paying jobs — particularly in fields such as healthcare, management, business and finance, and engineering. Our list below includes accredited online colleges in South Carolina to help students find respected online degrees that will help them achieve their goals. View our methodology for more details about our list or learn more about OnlineU.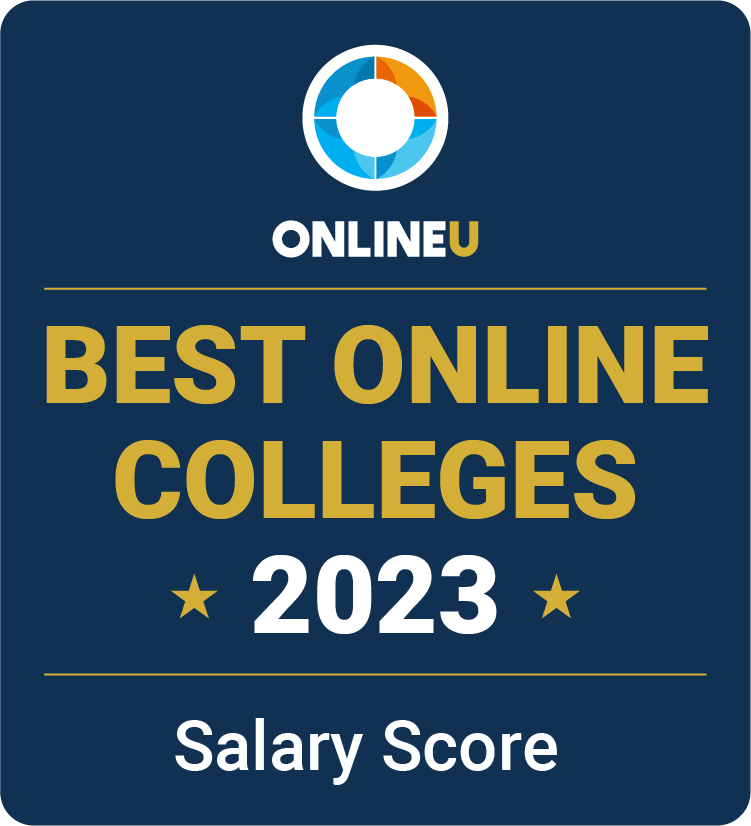 ADVERTISEMENT
Online Programs You May Be Interested In

Annual Tuition: $16,639 - $17,479
16 Programs (view all)

Annual Tuition: $13,594 - $17,014
9 Programs (view all)
---
List Of Accredited Online Schools
Online Higher Education in South Carolina
South Carolina hosts 84 higher education institutions split among 33 public, 25 private, and 24 out-of-state degree-granting universities and colleges. These institutions collectively provide associate, bachelor's, master's, and doctoral degrees in a variety of disciplines. Roughly 75% of higher education seekers in the Palmetto State who enrolled for the fall 2019 semester were in-state residents, and a vast majority of students attend public technical colleges and universities. Additionally, though enrollment in two-year colleges across the state is high, over 50% of the credentials awarded in 2019 were at the bachelor's level, with health-related programs accounting for most of the four-year degrees achieved.
Following a nationwide trend, distance education is on the rise in South Carolina as well, with online enrollment increasing by 12% between 2015-2019. An online education may appeal to students who want a college degree, but cannot commit to taking classes regularly. Specifically, online degree programs allow for asynchronous learning, giving students the chance to complete coursework at their own pace.
Distance education is on the rise in South Carolina, with online enrollment increasing by 12% between 2015-2019.
For certain students, pursuing a bachelor's degree online in South Carolina can help reduce the cost of college. The Commission on Higher Education offers several need- and merit-based scholarships for in-state students. Additionally, students living in one of the 15 Southern Regional Education Board states can take advantage of in-state tuition fees in South Carolina through the Academic Common Market program.
For college options in other locations, view OnlineU's best online college rankings by state or best online colleges by degree level.
The Importance of Accreditation
Accreditation ensures that universities and colleges meet national educational standards. Postsecondary institutions receive accreditation from third-party organizations that thoroughly vet their faculty, course offerings, and facilities. Enrolling in an accredited institution is often required to utilize federal, state, and some private sources of aid. Also, students are able to transfer credits between accredited institutions more easily.
The Southern Association of Colleges and Schools Commission on Colleges (SACSCOC) accredits schools across the region that includes South Carolina and 10 other southern states. Professional organizations typically appraise specific degree programs. Students pursuing higher education in South Carolina should ensure the school they hope to attend has regional or national accreditation. The Council for Higher Education Accreditation also maintains a database of programmatic accreditation.
Tuition in South Carolina
The average cost of a bachelor's degree in South Carolina is $13,403, which is higher than the national average of $9,488. Online learners typically pay less than their on-campus peers, but tuition and fees may vary based on the degree program. A program that includes labs or requires students to purchase special equipment will likely cost more.
---
Students pursuing higher education in South Carolina have a few options to reduce the cost of their degree. For instance, online learners who meet certain residency criteria can take advantage of tuition reciprocity agreements between states in the southern region.
---
As mentioned above, South Carolina participates in the Academic Common Market, which qualifies residents of 15 southern states for in-state tuition at public colleges and universities in the SACSCOC region. These programs allow out-of-state residents to pay in-state college rates. Additionally, eligible non-resident students interested in pursuing a healthcare degree can pay in-state tuition in South Carolina through the Southern Regional Education Board's Regional Contract Program.
Students who move to South Carolina may wonder how to establish in-state residency for college. Typically, they need to have resided in the state for 12 consecutive months prior to classes starting to qualify for in-state tuition. Students who are dependents have their residency status determined by the person who supports them financially. International students and non-permanent residents, however, are generally ineligible for in-state tuition in South Carolina.
Scholarships and Financial Aid in South Carolina
Students in South Carolina can apply for several kinds of financial assistance, including federal and state aid, private scholarships, and work-study programs. While online learners in the state may also apply for student loans, scholarships and grants are the best way to fund a degree because they don't have to be paid back. Below is a list of funding opportunities available to South Carolina residents.
South Carolina residents seeking their first bachelor's degree can receive up to $5,000 for tuition assistance under the LIFE scholarship. Applicants must have a GPA of 3.0, score 1100 on the SAT, and be in the top 30% of their class to meet the academic requirements for this scholarship. They must also be U.S. citizens or permanent residents that have not received other forms of state aid.
This merit-based program awards up to $6,700 to full-time first-year students pursuing an undergraduate degree in South Carolina, with a recurring award of up to $7,500 in each of their sophomore, junior, and senior years. South Carolina residents who are U.S. citizens or permanent residents must demonstrate academic achievement to apply.
The HOPE scholarship, established under the South Carolina Educational Lottery Act, assists first-year college students with an award of $2,800. Applicants must be enrolled in an accredited public or private university and have a minimum 3.0 high school GPA.
This award assists South Carolina students in financial need. Annual awards of $2,500 and $1,250 are available to full -and part-time students respectively, and applicants must be U.S. citizens or permanent residents with a minimum 2.0 GPA.
The Stamps Scholarship offers up to $20,000 per year and potentially more, to students attending the University of South Carolina. Considered one of the state's most prestigious awards, this scholarship is for five students who excel academically. Applicants need an average weighted GPA of 4.6 and a 1540 SAT score to meet eligibility requirements.
Careers and Employment in South Carolina
Employment opportunities in South Carolina are projected to increase by 12.8% through 2028, with the most number of jobs expected in the healthcare, professional and administrative services, and waste management sectors. The Palmetto State is also fast recovering from the effects of the COVID-19 pandemic given that its unemployment rate of 4.1% is below the national average of 4.6%.
According to the Bureau of Labor Statistics (BLS), the state's average annual salary in 2020 was $46,230, which was below the nationwide average of $56,310. However, it's important to note that South Carolina is cheaper to live in than most states. A bachelor's degree, in turn, can further improve an individual's ability to live comfortably in the state by increasing their earning potential.
The Palmetto State is fast recovering from the effects of the COVID-19 pandemic given that its unemployment rate is below the national average.
A majority of South Carolinians are employed in trade and transportation, government, and professional services. These sectors typically require job seekers to have a postsecondary credential, and therefore provide the most lucrative employment opportunities in the state. Our list below highlights potential careers for bachelor's degree holders in South Carolina's most popular and fastest growing industries, along with salary and job outlook data from the BLS.
Administrative services and facilities managers
Administrative services and facilities managers are responsible for ensuring the smooth running of factories, buildings, office spaces, and other similar settings. They supervise employees, overseeing daily activities such as mail collection, equipment restocking, and maintenance. These professionals also ensure that a facility meets federal and state safety regulations.
Civil engineers are essential in building projects such as bridges, water systems, and highways. They work with both the public and private sectors to design these projects for efficiency and cost-effectiveness, while also ensuring they are built to be structurally sound.
Environmental scientists and specialists
Environmental scientists and specialists typically work in a team to identify and report on ecological or climate-related threats. Their work involves collecting and analyzing data on challenges such as air and water pollution. Environmental scientists also work with policymakers and government officials to reduce the future impact of such threats.
Market research analysts work in a variety of industries, collecting information on consumers and their purchasing habits. These professionals work primarily to identify products that are in demand, or that will appeal to a particular demographic. They also typically present research findings to a non-technical audience.
Registered nurses carry out various responsibilities related to patient care. They work with physicians to administer medication, gather medical histories, and perform tests on patients. RNs work in multiple healthcare settings including hospitals, hospice centers, outpatient facilities, and elder care homes.
Related Articles
2023 Best Online Community Colleges in South Carolina
Discover the best community colleges in South Carolina offering fully online degrees in 2023.
2023 Best Online Community Colleges in Georgia
Explore 2023's best community colleges in Georgia offering online degrees. Compare tuitions for the top-ranked schools.