2023 Best Online Colleges in Pennsylvania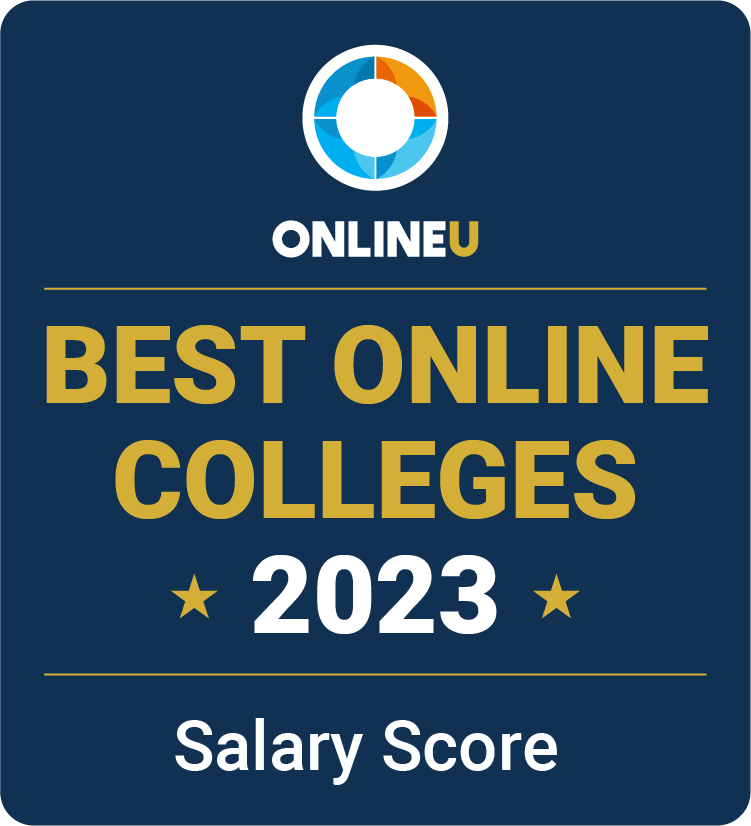 Studying online for an associate, bachelor's, or master's degree in Pennsylvania can provide many benefits for remote students. In recent years, The Keystone State has increased its funding in postsecondary education through different initiatives. As of 2022, the state has agreed to invest $227 million into future higher education programs. There are a number of statewide loan, grant, and aid programs for prospective students, as well as PAsmart job resources, which help students connect with training, apprenticeship, and STEM career opportunities after graduation.
Prospective students may want to examine the best online colleges in Pennsylvania based on how much money they can expect to earn after graduation. For them, we developed salary score, a proprietary measurement that looks at alumni salaries based on a student's chosen institution and degree. View our methodology for more details about our list or learn more about OnlineU.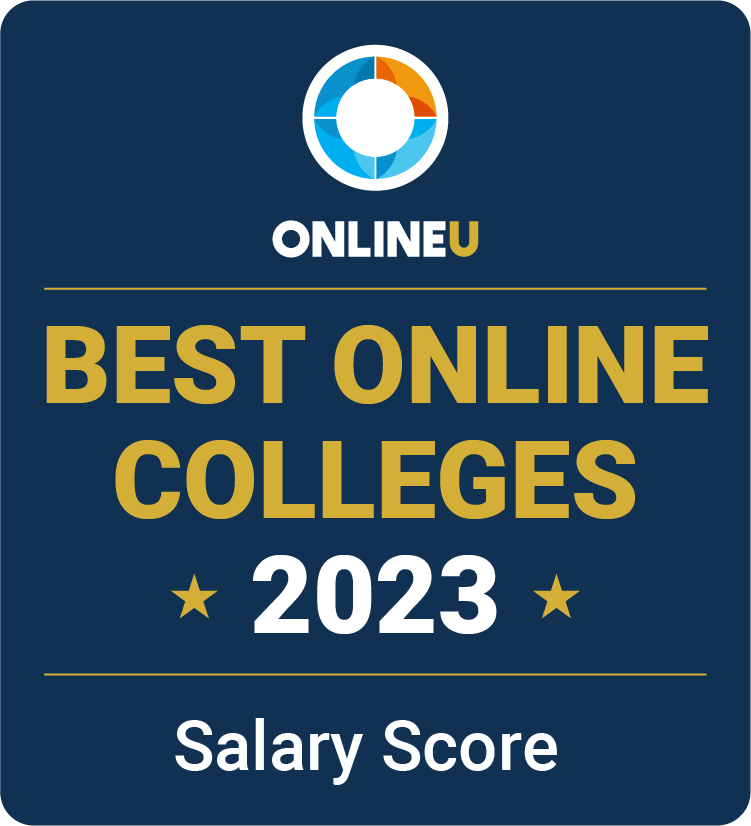 2023 Best Online Colleges in Pennsylvania
#1
University of Pennsylvania
Salary Score:
Median Starting Salary:
Locations:
Accreditation:
The University of Pennsylvania (Penn) is a private university located in the largest city in the state, Philadelphia. It's best known as being the first Ivy League school to offer an online bachelor's degree in 2019 and for having one of the highest graduation rates in the country (97%). Instructors have been teaching online courses at Penn since 2012, and today, they offer seven fully online degrees — most of which are at the master's level. Examples include a Master of Computer and Information Technology, a Master of Healthcare Innovation, and a Master of Science in Nonprofit Leadership. In addition to advanced-level degrees, they also offer a number of programs, certificates, and individual courses ranging from digital media to social work. Some online programs, such as those from The Wharton School, are self-paced and asynchronous, allowing 24/7 access to coursework through the Canvas learning management system (LMS). Online students receive career support, learning resources, and access to a mentorship program.
#2
Drexel University
Salary Score:
Median Starting Salary:
Locations:
Accreditation:
Drexel University is a private institution situated in Philadelphia, PA. This research-focused university uses a learning style that's both experiential and cooperative. This type of education is also observed in the school's online learning programs, where over 150 degree options are held in over 25 subjects. Students may take bachelor's degrees, master's degrees, doctorates, and certificates through Drexel's online school. This includes 11 bachelor's degree options, covering subjects from business and communication to criminal justice and psychology.
For students who are new to online learning, Drexel uses a test drive that offers first-hand experiences of what it's like to study remotely by submitting sample assignments and engaging in class discussions. Instructors mostly deliver coursework asynchronously through the popular LMS Blackboard, meaning that students can study at their own pace. Once enrolled, students may take advantage of support systems such as 24/7 tech support, digital libraries, and a career center.
#3
Thomas Jefferson University
Salary Score:
Median Starting Salary:
Locations:
Accreditation:
Thomas Jefferson University, sometimes simply called Jefferson, is a private university in Philadelphia, PA that's best known for its research activity. Jefferson's online degrees are collaborative and interdisciplinary while varying in subjects — ranging from health and science to fashion and design. There are 57 remote degrees to choose from, including nine options to pursue a Bachelor of Science. At the bachelor's level, students may choose to study information technology, organizational leadership, health sciences, and business management, among other subjects.
Online learning at Jefferson is flexible and delivered through the Canvas LMS. Students have 24/7 access to tutoring support through Canvas, as well as counseling and career services.
#4
Peirce College
Salary Score:
Median Starting Salary:
Locations:
Accreditation:
Peirce College is a private university in Philadelphia, PA that's focused on providing flexible opportunities for adult learners. Its programs are 100% online and allow students to choose whether they want to attend weekly online sessions or study asynchronously. Peirce has a number of undergraduate and graduate degrees, along with over a dozen certificate options. When it comes to full degrees, students may select from options such as a Bachelor of Science in Paralegal Studies, a Bachelor of Science in Health Information Administration, or a Bachelor of Science in Information Technology.
Coursework for each program is primarily delivered through the Canvas LMS. Once enrolled, students receive academic, financial, and career counseling, along with academic advising that helps adult learners organize their academic needs.
#5
Pennsylvania State University
Salary Score:
Median Starting Salary:
Locations:
Accreditation:
Pennsylvania State University (PSU) is the only public university on our list. PSU's online division features over 200 programs — including certificates, associate degrees, undergraduate degrees, graduate degrees, and doctorates. There are 13 general topics to choose from, such as homeland security, engineering, nursing, and business. Among the 38 options for bachelor's degrees along, here are some examples of specific degree options: Bachelor of Science in Agribusiness Management, Bachelor of Design in Digital Multimedia Design, and Bachelor of Arts in History.
Students at PSU use Canvas as their main LMS, where they can study asynchronously using a combination of peer-to-peer and self-study formats. Through this digital platform, students use video conferencing, discussion boards, and live chats to engage with their peers and instructors. Among the support services for remote students are digital libraries, virtual writing and math tutoring, technical support, and career counseling.
Higher Education in Pennsylvania
To say that Pennsylvania has a rich history in higher education is an understatement. The University of Pennsylvania — still one of the premier private universities in the state — has been educating students in Philadelphia since 1755. The state's commitment to education has continued with the founding of Villanova University in Villanova in 1842, Duquesne University in Pittsburgh in 1878, and Temple University in Philadelphia in 1884.
Today, Pennsylvania residents have even more options for getting a college education. In addition to the many private institutions in the state, Pennsylvania boasts nearly 100 public schools. Perhaps the biggest and best known is Pennsylvania State University, with a main campus in University Park, 19 additional campuses across the state, and a world campus for all of its online degree programs.
Other state-run schools include the University of Pittsburgh, which has five campuses, and the Pennsylvania State System of Higher Education (PASSHE), which encompasses 10 universities dedicated to providing affordable degrees for students.
Pennsylvania also oversees a system of 15 community colleges, some of which have multiple campuses. With an emphasis on technical and vocational training, including dual enrollment programs for high school students, each of the state's community colleges offers programs in the fields that are most needed in the immediate region.
Online Colleges in Pennsylvania
Over the past two decades, many colleges in the Keystone State have increased their offerings of online courses and distance education programs. Our list of the best online colleges in Pennsylvania is based on bachelor's degrees and concentrations. Distance learners, however, can also earn online associate degrees, master's degrees, doctoral degrees, and certificates.
You'll find degree programs for all of the most common fields of study — business administration, criminal justice, human resources, health sciences, and information technology, for example — available through Pennsylvania online colleges.
Just like traditional programs, online bachelor's degrees usually require the completion of 120-126 credit hours. Most full-time students need four to five years to finish a bachelor's program, and part-time students may need up to six years. Depending on the number of credit hours in an online master's program, students may need two to three years of full-time study or three to four years of part-time attendance to complete a degree.
Undergraduate admissions requirements are fairly similar across all Pennsylvania schools, regardless of whether you're applying for online programs or on-campus programs. Admission into one of the more competitive colleges with low acceptance rates may require a high school GPA of 2.8 or higher as well as participation in extracurricular activities, such as sports, clubs, and volunteer work. Along with your application, you may be asked to submit one or more of the following: high school transcripts, ACT or SAT scores, a personal essay, letters of recommendation, and a list of extracurricular activities.
Another essential factor in selecting an online program is the program's format. Your online courses may be asynchronous, which means that you can log in at any time and complete your assignments according to the instructor's deadlines. However, some of your online courses may be synchronous. These courses are a little less flexible because you're required to log in at specified times to live stream lectures and participate in virtual learning activities with your classmates.
Accreditation
One of the most important considerations in choosing an online college in Pennsylvania is the school's accreditation status. Enrollment in an accredited college may be necessary for you to qualify for financial aid, transfer credits from one school to another, gain acceptance into a graduate program, or obtain a state-issued license or credential to practice a specific profession, such as teaching or counseling.
All of the online Pennsylvania colleges that appear on our rankings list are accredited, most likely by the Middle States Commission on Higher Education (MSCHE) or the Distance Education Accreditation Commission (DEAC).
FAQs About Online Colleges in Pennsylvania
How Many Colleges Are in Pennsylvania?
---
According to the National Center for Education Statistics (NCES) College Navigator, there are 333 postsecondary educational institutions in Pennsylvania. Approximately one-third of these are public schools and the other two-thirds are private institutions of higher education.
What Are the State Colleges in Pennsylvania?
---
How Do You Get Residency in Pennsylvania for College?
---
To qualify for in-state resident tuition rates at colleges in Pennsylvania, you need to have lived in the state for at least one year for non-academic reasons before enrolling in school. This may be particularly important for some students because Pennsylvania is one of the few states that does not have any reciprocity agreements that might entitle students from other states to pay in-state resident rates.
How Much Does College Cost in Pennsylvania?
---
Current NCES data shows that college tuition and fees in Pennsylvania are generally higher than the national average. However, there are several ways you might be able to reduce the cost of your college degree:
Consider enrolling in a Pennsylvania online degree program since some schools charge lower tuition rates for their online programs than they charge for on-campus programs.
Consider completing some of your preliminary general education coursework at one of Pennsylvania's online community colleges before enrolling in a bachelor's degree program at a four-year university.
Submit the Free Application for Federal Student Aid (FAFSA) form to apply for government funding for college students. In addition to federal aid, you may be eligible for a range of state-funded programs such as the PA State Grant Program, the PA Forward Student Loan Program for both undergraduate and graduate students, and tuition assistance for students pursuing degrees in high-demand fields in Pennsylvania like nursing, energy, health, manufacturing, and agriculture.
Why Trust Us?
60,000 Degrees Researched Annually
20,000 Hours Spent on Research Annually
Launching Rankings Since 2009
Meet our team
Related Articles
2023 Best Online Community Colleges in Pennsylvania
Find the best online community colleges in Pennsylvania for 2023 to compare tuitions and choose the best school for you
Online Nursing Programs in Delaware
Browse our list of accredited online nursing programs in Delaware. Learn about licensure and how to become a nurse in Delaware once you've earned your degree.