2023 Best Online Colleges in Pennsylvania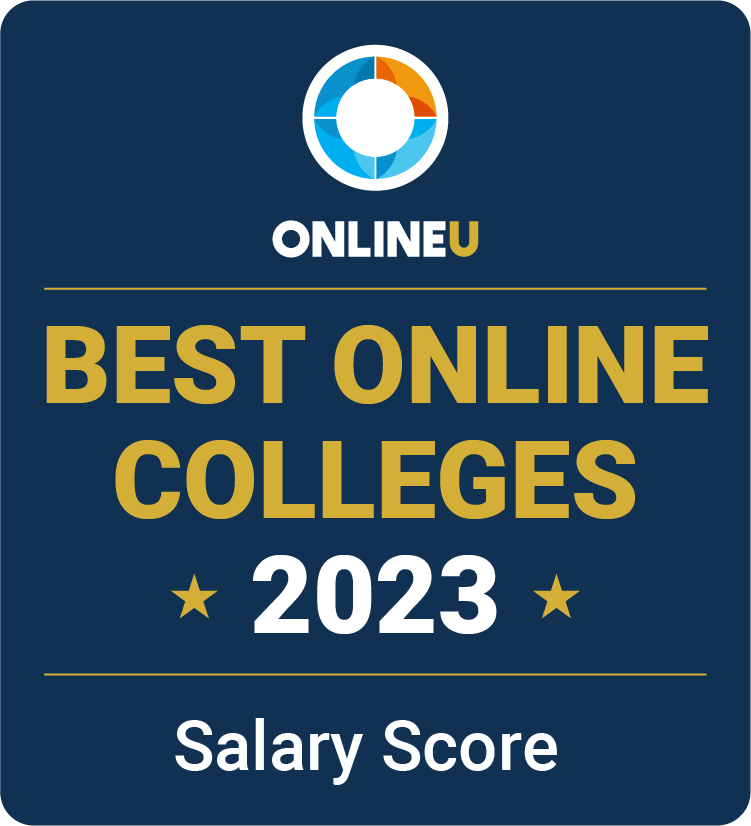 Studying online for an associate, bachelor's, or master's degree in Pennsylvania can provide many benefits for remote students. In recent years, The Keystone State has increased its funding in postsecondary education through different initiatives. As of 2022, the state has agreed to invest $227 million into future higher education programs. There are a number of statewide loan, grant, and aid programs for prospective students, as well as PAsmart job resources, which help students connect with training, apprenticeship, and STEM career opportunities after graduation.
Prospective students may want to examine the best online colleges in Pennsylvania based on how much money they can expect to earn after graduation. For them, we developed salary score, a proprietary measurement that looks at alumni salaries based on a student's chosen institution and degree. View our methodology for more details about our list or learn more about OnlineU.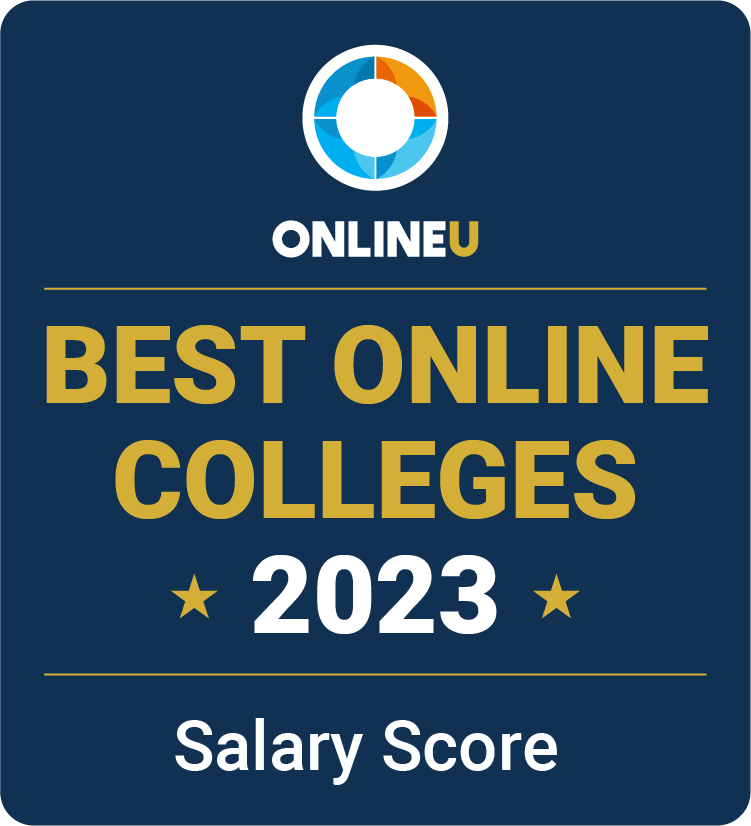 2023 Best Online Colleges in Pennsylvania
2023 Online Colleges Offering Bachelor's Degrees
Ranking Details
#1
University of Pennsylvania
Salary Score:
Median Starting Salary:
Locations:
Accreditation:
The University of Pennsylvania (Penn) is a private university located in the largest city in the state, Philadelphia. It's best known as being the first Ivy League school to offer an online bachelor's degree in 2019 and for having one of the highest graduation rates in the country (97%). Instructors have been teaching online courses at Penn since 2012, and today, they offer seven fully online degrees — most of which are at the master's level. Examples include a Master of Computer and Information Technology, a Master of Healthcare Innovation, and a Master of Science in Nonprofit Leadership. In addition to advanced-level degrees, they also offer a number of programs, certificates, and individual courses ranging from digital media to social work. Some online programs, such as those from The Wharton School, are self-paced and asynchronous, allowing 24/7 access to coursework through the Canvas learning management system (LMS). Online students receive career support, learning resources, and access to a mentorship program.
#2
Drexel University
Salary Score:
Median Starting Salary:
Locations:
Accreditation:
Drexel University is a private institution situated in Philadelphia, PA. This research-focused university uses a learning style that's both experiential and cooperative. This type of education is also observed in the school's online learning programs, where over 150 degree options are held in over 25 subjects. Students may take bachelor's degrees, master's degrees, doctorates, and certificates through Drexel's online school. This includes 11 bachelor's degree options, covering subjects from business and communication to criminal justice and psychology.
For students who are new to online learning, Drexel uses a test drive that offers first-hand experiences of what it's like to study remotely by submitting sample assignments and engaging in class discussions. Instructors mostly deliver coursework asynchronously through the popular LMS Blackboard, meaning that students can study at their own pace. Once enrolled, students may take advantage of support systems such as 24/7 tech support, digital libraries, and a career center.
#3
Thomas Jefferson University
Salary Score:
Median Starting Salary:
Locations:
Accreditation:
Thomas Jefferson University, sometimes simply called Jefferson, is a private university in Philadelphia, PA that's best known for its research activity. Jefferson's online degrees are collaborative and interdisciplinary while varying in subjects — ranging from health and science to fashion and design. There are 57 remote degrees to choose from, including nine options to pursue a Bachelor of Science. At the bachelor's level, students may choose to study information technology, organizational leadership, health sciences, and business management, among other subjects.
Online learning at Jefferson is flexible and delivered through the Canvas LMS. Students have 24/7 access to tutoring support through Canvas, as well as counseling and career services.
#4
Peirce College
Salary Score:
Median Starting Salary:
Locations:
Accreditation:
Peirce College is a private university in Philadelphia, PA that's focused on providing flexible opportunities for adult learners. Its programs are 100% online and allow students to choose whether they want to attend weekly online sessions or study asynchronously. Peirce has a number of undergraduate and graduate degrees, along with over a dozen certificate options. When it comes to full degrees, students may select from options such as a Bachelor of Science in Paralegal Studies, a Bachelor of Science in Health Information Administration, or a Bachelor of Science in Information Technology.
Coursework for each program is primarily delivered through the Canvas LMS. Once enrolled, students receive academic, financial, and career counseling, along with academic advising that helps adult learners organize their academic needs.
#5
Pennsylvania State University
Salary Score:
Median Starting Salary:
Locations:
Accreditation:
Pennsylvania State University (PSU) is the only public university on our list. PSU's online division features over 200 programs — including certificates, associate degrees, undergraduate degrees, graduate degrees, and doctorates. There are 13 general topics to choose from, such as homeland security, engineering, nursing, and business. Among the 38 options for bachelor's degrees along, here are some examples of specific degree options: Bachelor of Science in Agribusiness Management, Bachelor of Design in Digital Multimedia Design, and Bachelor of Arts in History.
Students at PSU use Canvas as their main LMS, where they can study asynchronously using a combination of peer-to-peer and self-study formats. Through this digital platform, students use video conferencing, discussion boards, and live chats to engage with their peers and instructors. Among the support services for remote students are digital libraries, virtual writing and math tutoring, technical support, and career counseling.
Why Trust Us?
60,000 Degrees Researched Annually
20,000 Hours Spent on Research Annually
Launching Rankings Since 2009
Meet our team
Related Articles
2023 Best Online Colleges in Pennsylvania
Find the best online community colleges in Pennsylvania for 2023 to compare tuitions and choose the best school for you
Online Nursing Programs in Delaware
Browse our list of accredited online nursing programs in Delaware. Learn about licensure and how to become a nurse in Delaware once you've earned your degree.