2023 Best Online Colleges in Oregon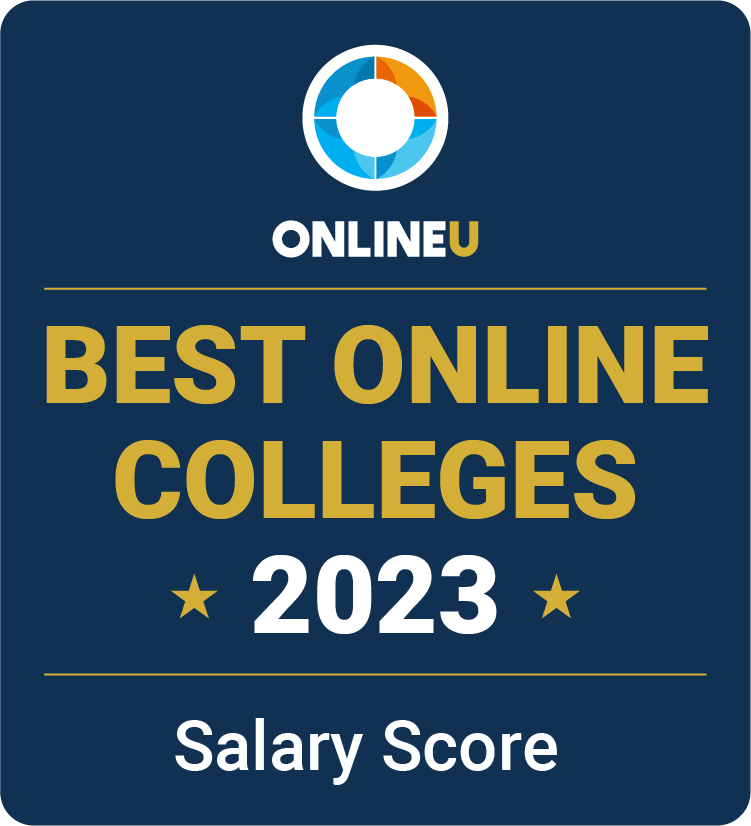 Enrolling in an online college in Oregon may provide a convenient way to work toward a bachelor's degree. Earning a college degree often leads to higher-paying jobs and less chance of unemployment, so starting an online education might be a good first step toward these career goals. Students can study a variety of majors in Oregon with an online program that helps them balance school with work and other responsibilities. The state's online bachelor's degrees include some of the most popular study subjects in the nation: business, health professions, psychology, and the social sciences.
View our methodology for more details about our list or learn more about OnlineU.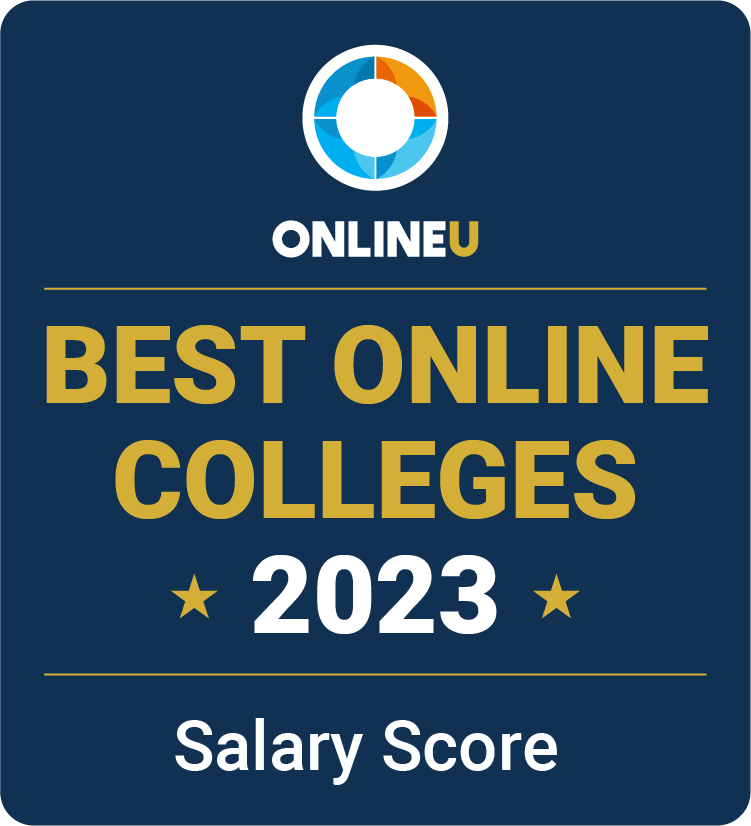 List Of Accredited Online Schools
Overview of Higher Education
There are plenty of reasons to attend college in the state of Oregon, and that's true whether you live nearby or you opt to earn an online degree from elsewhere.
Colleges in Oregon offer weather from all four seasons, and the state is bustling with sports lovers of all kinds. Oregon also boasts stunning beaches and an incredible coastline, and the St. Louis Federal Reserve reports that the state's unemployment rate stood at just 3.6% as of May 2022.
But, which universities in Oregon should you consider? And, are the best online colleges in Oregon worth exploring as well?
First off, you should be aware that many of the top universities in Oregon — including the University of Oregon and Oregon State University — have robust online programs that help students earn the same degrees virtually as they do on campus. Second, you should know that a range of online colleges in Oregon offer highly valuable degree programs that can be more affordable and easy to complete than traditional college programs.
Before we dive into more details on the best online schools and degree programs in Oregon, the chart below shows the graduation rates for various schools in the state:
Online Colleges in Oregon
When it comes to the best online colleges in Oregon, there are an array of popular options to choose from. Some grant four-year degrees and graduate degrees, yet students can also attend community college virtually within the state.
---
One of the most highly rated online colleges in Oregon is
Oregon State University
, which is located in Corvallis. This school requires annual tuition and fees of approximately $13,905, and the median mid-career salary of graduates worked out to $93,000 at last count.
---
Accreditation of Online Colleges in Oregon
All of the best online colleges in Oregon are accredited by the Northwest Commission on Colleges and Universities (NWCCU), including the following:
Oregon State University
Oregon Institute of Technology
Pacific University
Oregon Health & Science University
George Fox University
Portland State University
Bushnell University
Eastern Oregon University
Corban University
Multnomah University
Choosing an accredited school is extremely important when it comes to ensuring you receive a quality online education, as well as when it comes to transferring credits, getting financial aid, and finding a job later on.
As you compare each Oregon online college, it's crucial to check that options are fully accredited by legitimate accrediting institutions that may vary by the region, program, or institution. A full list of institutions that provide accreditation for colleges and universities can be found on the U.S. Department of Education's website.
Popular Online Bachelor's Programs at Oregon Colleges
When it comes to earning a bachelor's degree at online colleges in Oregon, you'll find that nearly any type of program is available. For example, Oregon State University offers 96 different programs that lead to a bachelor's degree, ranging from a Bachelor of Science in Business Administration to a Bachelor of Science in Business Analytics or a Bachelor of Science in Public Policy. At Portland State University, on the other hand, students can choose from dozens of online and flexible degree programs, such as accounting, business technology and analytics, and human resource management
Also note that many community colleges in Oregon offer courses and degree programs online. This includes options like Chemeketa Community College, which offers fully accredited and transferable associate degree programs in fields such as accounting, business management, criminal justice, and hospitality and tourism management.
There are also many popular online Master of Social Work programs in the state of Oregon, as well as an array of online nursing degree programs in the state.
No matter which field of study you plan to pursue, there's a good chance some of the top colleges in Oregon offer an online program. Your best bet is figuring out which field you want to study then looking for colleges in Oregon that offer the program virtually or in a hybrid format.
Financial Aid for Online Students in Oregon
According to financial data for colleges released by the state of Oregon, approximately 36% of the state's students received public grant aid for college during the 2019-20 academic year. This includes aid like Pell Grants, Opportunity Grants, Oregon Promise grants, and other institutional aid.
The best way for students to find out about financial aid they may be eligible for involves filling out the Free Application for Federal Student Aid (FAFSA). This form helps students find out whether they are eligible for federal financial aid, state-based aid, and more, and it needs to be filed for each year the student attends school.
Employment Outlook for College Graduates in Oregon
As we mentioned already, the unemployment rate in the state of Oregon is currently at 3.6%, as of May 2022. Many jobs also pay rather well in the state, including occupations that can be pursued after earning an online degree.
According to Oregon occupational and wage statistics from the U.S. Bureau of Labor Statistics (BLS), some of the top jobs in the state feature exceptional pay and strong employment prospects. Some of the most lucrative job options are highlighted in the chart below:
Popular Jobs for Oregon College Graduates in 2022
| Occupation | Annual Mean Wage |
| --- | --- |
| Computer and Information Research Scientists | $166,450 |
| Computer and Information Systems Managers | $140,700 |
| Computer Hardware Engineers | $136,150 |
| Financial Managers | $131,930 |
| Marketing Managers | $130,040 |
| Medical and Health Services Managers | $125,770 |
| Human Resource Managers | $120,570 |
| Construction Managers | $119,520 |
| Database Architects | $119,070 |
| Registered Nurses | $98,630 |
FAQs About Online Colleges in Oregon
Are Online Degrees Respected?
---
Online degrees are definitely respected, although you'll need to conduct due diligence to ensure your school is properly accredited, just as you would with any school. In many cases, employers even appreciate the additional learning opportunities online students receive, including relevant experiences with online tools that are often used in the workplace.
Since many colleges and universities offer the same degree programs online and in-person, it's likely you will complete the same curriculum and receive the exact same degree as peers who attend college at brick-and-mortar locations.
Does Oregon Have Good Online Colleges?
---
Many of the best online colleges in Oregon offer affordable tuition and reflect salary scores that can justify the costs of higher education. This means that attending an online school in Oregon can easily lead to a career with excellent job prospects and solid pay, as well as the ability to repay any student loans needed to graduate.
It's also worth noting that, just like in other states, many of the best colleges in Oregon offer both brick-and-mortar and online learning options. In many cases, the curriculum for online courses is exactly the same, although students will learn virtually by using tools like webinars, online chats, online learning portals, and message boards. This is part of the reason online learning continues growing in popularity, along with the convenience that comes with studying at home and on your own time.
Are There Scholarships and Grants in Oregon for Online College?
---
Many scholarship and grant opportunities are available to online students in the state of Oregon, and you can research some of them within our scholarship guide.
One example is the Oregon Promise, a grant that helps cover tuition costs at any community college in Oregon. Students must apply during their senior year of high school or after they earn their GED, and they must have a cumulative high school grade point average of 2.0 or higher and meet other requirements.
The Oregon Office of Access and Completion also lets students apply for their share of $10 million in scholarship money through their website.
Related Articles
2023 Best Online Community Colleges in Oregon
Investigate the best community colleges in Oregon that offer 100% online degrees. Compare the top-ranked schools of 2023.
Online MSW Programs in Florida
Find CSWE-accredited online MSWs in Florida. Learn about licensure and how to become a social worker in the state.