2023 Best Online Colleges in Oklahoma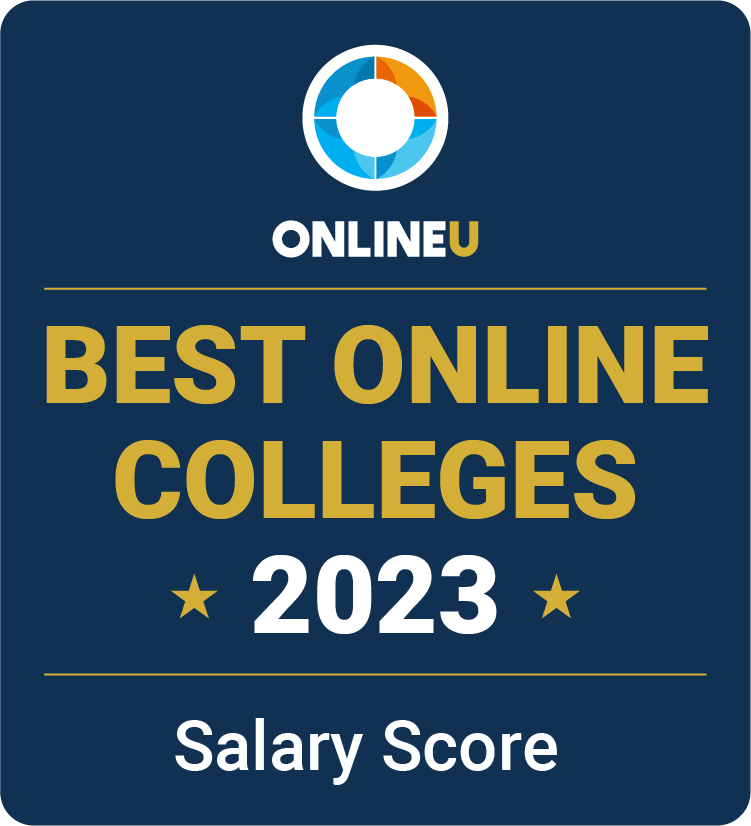 Earning undergraduate degrees online can help individuals develop the job skills and expertise needed for career advancement and financial security. Online colleges in Oklahoma offer online bachelor's degrees in popular fields — such as healthcare, criminal justice, nursing, information technology, and business. Students often enroll in these programs after earning associate degrees and transferring credits from the Sooner State's online community colleges. Many of Oklahoma's online colleges offer distance learners services that parallel what institutions provide on campus. These resources may include virtual libraries, tutoring, advising, and writing help.
We've ranked the best online schools by salary score so you can set realistic earnings expectations and meet your academic goals. View our methodology for more details about our list, or learn more about OnlineU.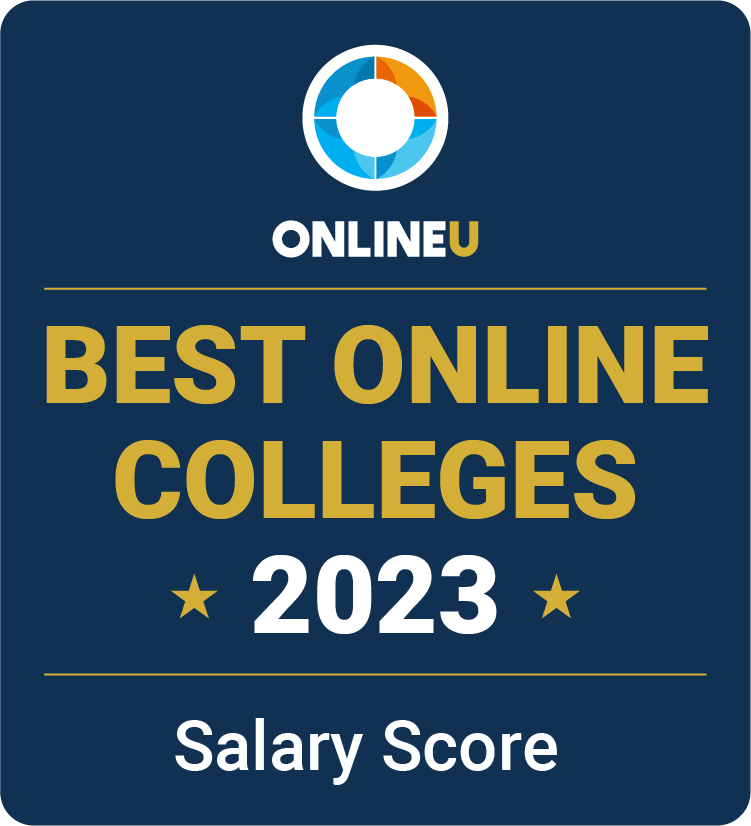 2023 Best Online Colleges in Oklahoma
2023 Online Colleges Offering Bachelor's Degrees
Ranking Details
#1
University of Oklahoma - Norman Campus
Salary Score:
Median Starting Salary:
Locations:
Accreditation:
The University of Oklahoma - Norman Campus (OU) offers online undergraduate degrees, minors, and certificate programs to distance learners through its College of Professional and Continuing Studies (PACS). Online bachelor's degree majors include Organizational Leadership, Integrative Studies, Lifespan Care Administration, and Criminal Justice. Online minors and certificates are primarily offered in Criminal Justice, with concentrations in Restorative Justice, Criminal Investigation, and Intelligence Analysis. An online minor in Diversity Studies, on the other hand, can help students prepare for civic participation. Online students may be able to transfer an associate degree, or up to 60 credit hours of coursework, to one of the online degree programs offered through PACS.
#2
Mid-America Christian University
Salary Score:
Median Starting Salary:
Locations:
Accreditation:
Mid-America Christian University (MACU) is a faith-based institution helping adult learners earn accelerated online undergraduate degrees through five-week terms. Online bachelor's degrees are available in majors such as Christian Ministries, Elementary Education, Digital Marketing, Data Analytics, Cybersecurity, and Psychology. An online bachelor's degree in Business Administration is also available. It includes concentrations such as Communication, Healthcare Management, and Sports Management. MACU's FastTrack program allows students to complete an online bachelor's degree in any major dually with a master's degree in majors such as Healthcare Management, Education, Christian Leadership, and Business Administration. Online students may also be eligible to receive up to 30 life-experience credits, which can save time and money. Online student resources include the library, writing center, tech support, and new student orientation.
#3
Oklahoma State University - Main Campus
Salary Score:
Median Starting Salary:
Locations:
Accreditation:
Oklahoma State University - Main Campus (OSU) is a land-grant and Carnegie top-tier research university helping to bring new technologies, research, processes, and medicines to the marketplace. To build a strong workforce, OSU offers several online bachelor's degrees in various fields, including Nursing (RN-BSN), Psychology, Finance, Marketing, and Education. These online programs can help distance learners prepare for careers in industries such as healthcare, market research, mental healthcare, and management. OSU also gives its online students the unique opportunity to tailor their course choices through an online bachelor's degree in Multidisciplinary Studies so they can focus on two or three areas of study. OSU supports its distance learners by offering online tutoring, library access, writing help, career assistance, and academic advising.
#4
Rogers State University
Salary Score:
Median Starting Salary:
Locations:
Accreditation:
Rogers State University (RSU) has offered affordable online learning to college students for the last thirty years. Online bachelor's degrees are available in seven majors, including Applied Technology, Business Administration, Business Information Technology, Environmental Studies, Liberal Arts, Nursing (RN2BSN), and Organizational Leadership. Online minors include Computer Science, Cybersecurity and Information Assurance, and Environmental Studies. Programs are robust, with majors such as a Bachelor of Science in Business Administration, with concentrations in Accounting, Management, and Marketing. Additionally, online Organizational Leadership majors can choose an area of focus, including Business Studies, Liberal Studies, or Social Studies. RSU's online student services include library resources, writing assistance, tutoring, and access to the school bookstore.
#5
University of Central Oklahoma
Salary Score:
Median Starting Salary:
Locations:
Accreditation:
The University of Central Oklahoma (OCU) offers 100% online degrees through its Connected Campus. Online bachelor's degree programs include Nursing (RN to BSN), Finance, Human Resources Management, Marketing, Management, Applied Liberal Arts, General Business, Organizational Leadership, and General Studies. These online degree programs can help students develop the most current in-demand job skills and expertise that employers seek. For example, OCU's online bachelor's degree in Human Resources Management has a curriculum aligned with the Society of Human Resources Management (SHRM) standards. Distance learners can access online student resources, such as the OSU bookstore, well-being counseling, and writing help.
Overview of Higher Education in Oklahoma
Oklahoma's 30 public and 21 private higher education institutions collectively offer college credentials at the associate, bachelor's, master's, and doctoral levels. These programs typically take 2-5 years of full-time study to complete, though a doctorate can take significantly longer. Students in Oklahoma can also choose to study many different subject areas, with degrees available in business, engineering, communications, and healthcare administration, to name a few.
Despite declining enrollment rates, many students continue to attend college in Oklahoma. In the 2018-2019 academic year, for instance, a total of 225,889 students enrolled in higher education institutions across the state, with a large proportion — roughly 38% — opting to pursue a 2-year credential at a community college. Additionally, an overwhelming majority of Oklahoma's students tend to be in-state residents, reflecting the state government's efforts to improve access to higher education in key sectors, such as STEM and healthcare.
---
For college options in other locations, view OnlineU's best online college rankings by state or best online colleges by degree level
---
Online Colleges in Oklahoma
With distance learning becoming increasingly popular, many of Oklahoma's higher education institutions offer online degrees. Some of these programs provide students the opportunity to complete credits asynchronously at their own pace without relocating. Non-traditional students can also take advantage of the FLEX learning model offered at some schools, such as Southwestern Christian University. These programs, which may include synchronous and asynchronous components, are specifically designed for individuals who work and can only take one or two classes per week.
Admission requirements are generally similar for in-person and online degree programs. For instance, applicants need a minimum 3.0 GPA and ACT/SAT scores in the 40th percentile if they are interested in online teaching or business degrees at the baccalaureate level in Oklahoma. Online programs in STEM fields may additionally require that students have taken classes in math and science.
Admission requirements are generally similar for in-person and online degree programs.
Cost of Online Colleges in Oklahoma
The cost of college in Oklahoma tends to be lower when compared to schools and universities nationwide. For instance, the yearly in-state tuition rate was $8,009 at a public 4-year university in 2019, which was lower than the national average of $9,349. At $29,429, the annual in-state tuition at a private 4-year institution in Oklahoma was also lower than the national average of $32,769. Individuals interested in a 2-year degree, however, should note that this credential costs slightly more in Oklahoma than in other parts of the country.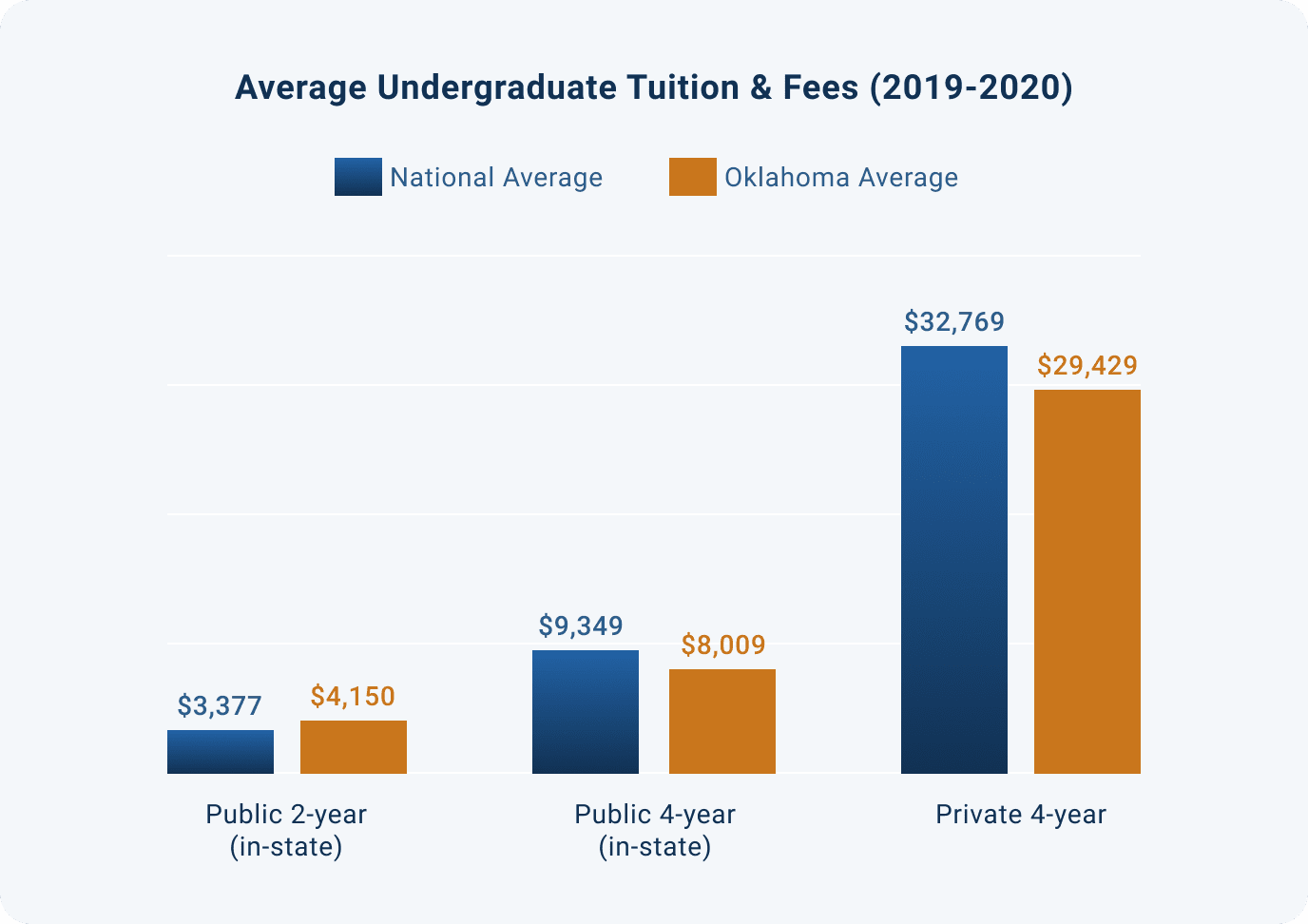 Source: National Center for Education Statistics
Students looking to lower their online education costs should consider pursuing an online degree, as they can avoid paying for campus housing, transportation, and relocation. Certain Oklahoma schools may also offer lower fees for distance learners, even if they don't qualify for in-state tuition. Establishing residency in Oklahoma typically requires residing in the state for 12 consecutive months.
Certain online students living outside the state may also be eligible for in-state tuition under reciprocity agreements. For instance, students living in one of the 15 Southern Regional Education Board states participating in the Academic Common Market can qualify for lower tuition at Oklahoma's public universities. Additionally, both in-state and out-of-state residents who have completed college-level coursework in the past may be able to lower the overall cost of their degree by transferring credits from an accredited institution.
Financial Aid for Online Students in Oklahoma
Individuals pursuing an online degree at an Oklahoma college or university are eligible for federal and state financial aid, including scholarships, grants, and work-study programs. While students can apply for loans to pay for their degree, they should first exhaust these free funding options. Students should contact the financial aid departments of their schools to inquire about institutional grants and scholarships. For those considering student loans, federal loans offer the most favorable repayment plans.
---
Applying for financial assistance involves filling out the Free Application for Federal Student Aid (FAFSA). This form helps the Oklahoma government and universities across the state determine how much aid an individual is eligible for based on their personal and financial circumstances.
---
The Oklahoma government offers various resources to students applying for financial aid. For instance, the Oklahoma College Assistance Program has information about state aid, loan repayment, and grant eligibility. In addition to overseeing GEAR-UP, a federally funded program intended to prepare Oklahoma's high school students for college admission, the Oklahoma State Regents for Higher Education also administers several need- and merit-based scholarships. Funding amounts vary based on the specific program, but applicants typically can apply if they meet specific academic requirements and demonstrate in-state residency. Below is a list of scholarship opportunities available to Oklahoma students.
This program offers $3,000 annually to Oklahoma residents pursuing a bachelor's degree at a participating public university. Students also receive a tuition waiver for up to eight semesters. Applicants must have an ACT score of 30 to be eligible. Alternatively, they can show that they've received the title of either a National Merit Semifinalist or Commended Student.
This program awards graduating high school seniors who demonstrate academic excellence $2,200-$5,500, covering tuition, room and board, and other fees for up to eight semesters. Oklahoma students qualify by scoring in the 99.5 percentile on the ACT/SAT or being designated a National Merit Scholar, National Merit Finalists, or United States Presidential Scholar.
State residents whose families earn less than $60,000 annually are eligible for the Oklahoma Promise scholarship. This award covers all tuition fees at a public institution for 2-year and 4-year degrees and even part of a private school's tuition cost. Students must have a minimum 2.5 GPA in grades 9-12 in addition to meeting specific high school requirements, such as maintaining attendance.
This need-based award helps full- and part-time students complete their undergraduate or community college degrees. Individuals enrolled in an Oklahoma public institution may receive $1,000, while those attending a private institution are eligible for $1,300. Students must be in-state residents to apply, and undocumented students who meet certain conditions may also be eligible for this award.
Accreditation for Online Colleges in Oklahoma
Colleges and universities seek accreditation to ensure they meet standards for educational excellence. The accreditation process is voluntary and involves a third party periodically evaluating a school's faculty, curricula, facilities, and program offerings. This means that students who enroll in an accredited school will have access to a quality education and can apply for federal and state aid programs as well as various scholarships. Ensuring that their school has been evaluated by a relevant third party may therefore make it easier to transfer credits between similarly accredited institutions — though students should check whether differences between accrediting bodies affect this process.
Students who enroll in an accredited school will have access to a quality education and can apply for federal and state aid programs as well as various scholarships.
A college or university can receive more than one type of accreditation. For instance, a nationally accredited institution has been evaluated by an organization that assesses schools across the country. Many colleges and universities, however, receive regional accreditation, which is carried out by organizations operating in a limited number of states. In Oklahoma for example, schools and universities are evaluated by the Southern Association of Colleges and Schools Commission (SACSCOC), which accredits higher education institutions in 11 southern states. This level of accreditation is important because it's often the case that students can only transfer credits from one regionally accredited school to another, while a school's national accreditation status may not be sufficient.
Finally, some schools may receive programmatic accreditation for specific subject areas. In this process, a third party — usually a professional organization — determines whether a particular degree program meets educational standards in a given field of study.
---
Students can search the SACSCOC database to determine if their prospective Oklahoma college or university is regionally accredited. They may also find this information and resources on programmatic accreditation on the Council of Higher Education Accreditation's website.
---
Oklahoma Employment Outlook
With a recent unemployment rate of 3.0% and an economy that is increasingly catering to business, Oklahoma offers various job opportunities for college graduates. The state has a projected job growth of 4.1% through 2028, with employment set to increase in sectors such as healthcare, education, and professional services. By contrast, the demand for manufacturing jobs is expected to decrease over the next decade.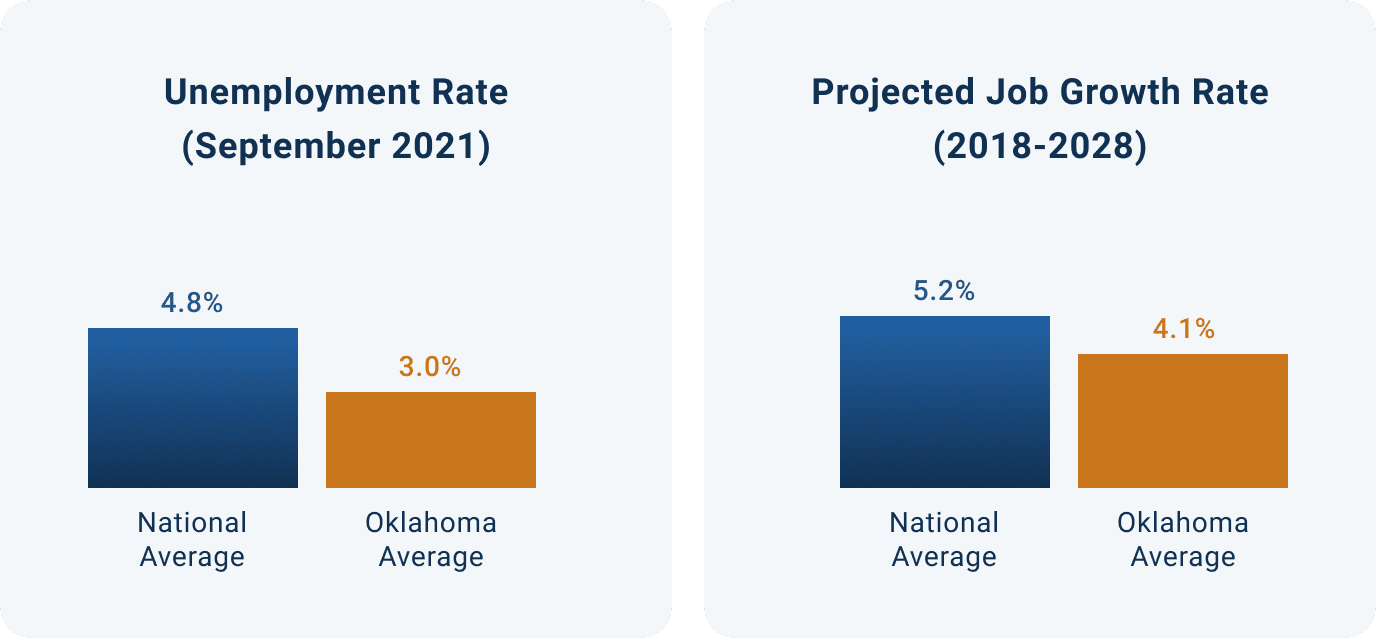 Source: Bureau of Labor Statistics , Oklahoma Employment Security Commission
Bachelor's degree holders in the state who secure careers in well-paying areas may have higher earning potential than those with some or no college experience. Graduate degrees, in turn, can further increase an individual's earning potential. Having a college credential may also help graduates land jobs with popular employers in Oklahoma, which include the Department of Defense, University of Oklahoma, and Integris Health, a non-profit organization based in the state.
Careers for Oklahoma College Graduates
The Oklahoma Office of Workforce Development has identified several jobs considered essential for future economic growth in the state. These career openings are spread across multiple industries, including sectors where demand is high — such as healthcare — and other areas, such as transport services, law enforcement, and social work. Oklahoma, therefore, has emerging job opportunities for individuals who hold college credentials, including associate, bachelor's, master's, and doctoral degrees.
The following is a list of career opportunities for Oklahoma college graduates, with salary and job outlook data from the Bureau of Labor Statistics.
Why Trust Us?
60,000 Degrees Researched Annually
20,000 Hours Spent on Research Annually
Launching Rankings Since 2009
Meet our team
Related Articles
2023 Best Online Colleges in Missouri
Students interested in online colleges in Missouri may want to consider these schools for 2023, which offer affordable tuition rates and relatively high alumni salaries.
2023 Best Online Community Colleges in Oklahoma
Find the best community colleges in Oklahoma offering online degrees in 2023. Compare tuitions by salary score.