2023 Best Online Colleges in New Hampshire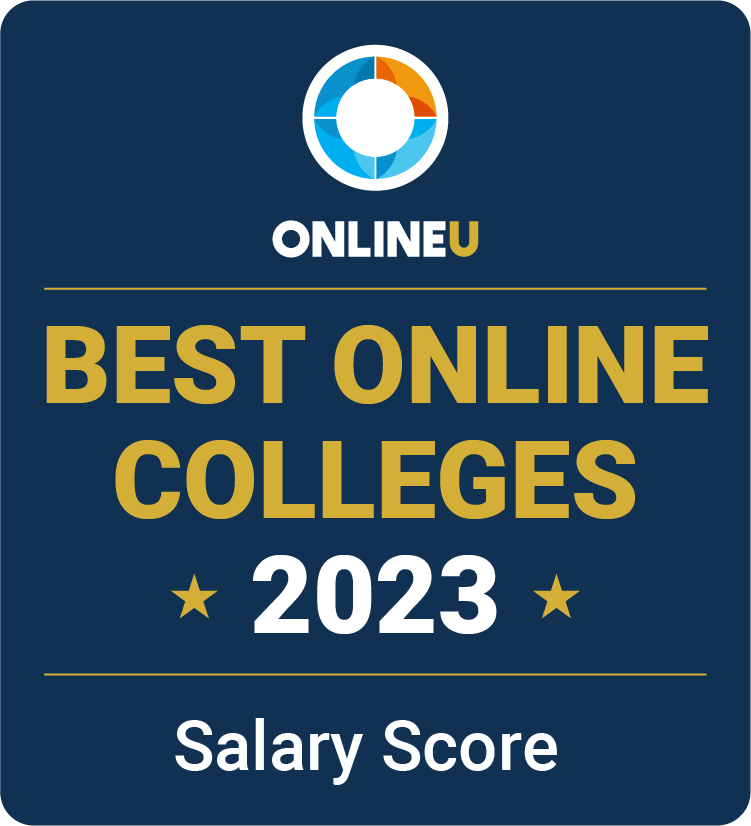 New Hampshire has several colleges and universities offering online degree programs. Our list includes the most popular New Hampshire institutions by enrollment that offer online undergraduate, graduate, certificate, and sometimes even professional development courses distance learners can pursue. Many online New Hampshire pride themselves on offering personalized learning to ensure that every online student receives the support to succeed academically. By enrolling in an online program in New Hampshire, prospective students can obtain benefits like affordable tuition, flexibility, and support services they can utilize to further their education. Students that have previously taken courses at a New Hampshire online community colleges may be able to transfer their credits that can ultimately shorten the time to excel their undergraduate degree.
View our methodology for more details about our list based on Salary Score or learn more about OnlineU.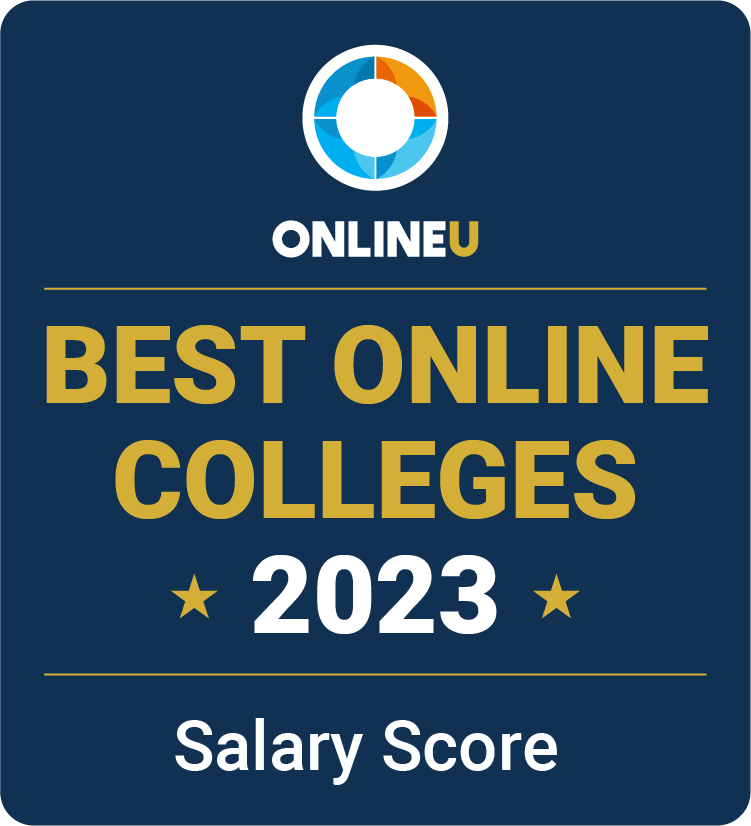 ADVERTISEMENT
Online Programs You May Be Interested In

Southern New Hampshire University Online
Annual Tuition: $9,600
151 Programs (view all)
---
2023 Best Online Colleges in New Hampshire
#1
University of New Hampshire - Main Campus
Salary Score:
Online Enrollment:
Locations:
Accreditation:
The University of New Hampshire - Main Campus (UNH), which recently incorporated Granite State College, is a public university offering online associate, and bachelor's, and master's degrees. Some of the online master's degrees at UNH include social work, business administration, and project management. A minimum of 60 credit hours are required at this university, which can take two or more years to complete. UNH accepts 87% of applicants, with 77% graduating.
At UNH, online students complete courses available asynchronously and synchronously on Canvas. The student-to-faculty ratio at UNH is 17:1. Potential financial aid opportunities for online students are scholarships, grants, and loans. Online student support at UNH includes career services, accessibility services, military and veterans' services, and financial aid support. UNH designs online programs for working professionals by providing flexible degrees and small class sizes.
#2
Southern New Hampshire University Online
Salary Score:
Online Enrollment:
Locations:
Accreditation:
Distance learners can choose from over 200 online degree programs that are flexible and affordable at Southern New Hampshire University Online (SNHU Online). In addition to online degree programs, SNHU Online offers online certificates, accelerated bachelor's to master's degrees, and for-credit courses. Some online study areas for degree programs are accounting & finance, criminal justice, and technology.
SNHU Online ensures that distance learners feel connected to their classmates with various events, clubs and organizations, honor societies, and other virtual activities they can attend outside of class. SNHU Online's student support includes tutoring, academic coaching, live workshops, academic advising, career services, and an accessibility center.
#3
Franklin Pierce University
Salary Score:
Online Enrollment:
Locations:
Accreditation:
Franklin Pierce University offers online degree programs with a liberal arts approach. Online students learn in small, virtual classes that allow them to have a more personal relationship with their professors. A few examples of the online majors available at Franklin Pierce include emergency medical services, human services, and sports and recreation management.
Franklin Pierce's "Paths@Pierce," gives online students flexibility and offers financial aid and student support to help them succeed academically. With Paths@Pierce, every online undergraduate major is a pathway to graduate school or a career, and accelerated options are available for students who want to graduate early. Additional online student resources include IT support, counseling, a writing center, peer tutoring, and accessibility services.
#4
New England College
Salary Score:
Online Enrollment:
Locations:
Accreditation:
New England College (NEC) offers a plethora of remote degree programs. NEC delivers online degree programs with a liberal arts approach. From nursing to philosophy and literature, there are several fields of study available for distance learners to pursue. Examples of online degrees at NEC are cybersecurity, healthcare administration, and international relations and diplomacy.
NEC facilitates personalized distance education to ensure each virtual learner meets their academic needs. Online student resources available at NEC include academic advising, disability services, mentoring, peer success coaching programs, and a writing and an academic center.
#5
Plymouth State University
Salary Score:
Online Enrollment:
Locations:
Accreditation:
At Plymouth State University (PSU), a public institution, prospective students can pursue online degrees at the bachelor's and master's levels. Popular online master's degrees include curriculum and instruction, general management, and organizational leadership. Typically, online degrees at PSU are 36 credit hours or more, so full-time students can expect to spend two years or more finishing their degrees. The acceptance rate at PSU is 92%, with a graduation rate of 57%.
PSU facilitates asynchronous and synchronous online learning on its learning management system. The student-to-faculty ratio at PSU is 18:1. Online students may be eligible for financial aid, like loans, grants, and scholarships. Online student resources include accessibility services, career advising, tutoring, and an online library. PSU offers several online master's degree programs across a plethora of specializations.
Higher Education in New Hampshire
As a small state, New Hampshire hosts 25 colleges on its soil. You can find public community colleges in New Hampshire as well as public four-year colleges and even an Ivy League university (Dartmouth). About half of New Hampshire's post-secondary schools are publicly funded and the other half are private. The private colleges include Southern New Hampshire University (SNHU), which is one of the largest online colleges in the nation.
Like many states, New Hampshire's top employers include the state government, schools, and healthcare facilities. Many jobs in these industries require associate or bachelor's degrees, as do jobs in the industries that New Hampshire is hoping to expand: technology, life sciences, and advanced manufacturing. But students often leave the state once they've earned their degrees. This brain drain might improve your career opportunities if you decide to stay in New Hampshire after your education, especially if you earn a STEM degree.
You can find a variety of online degree and certificate programs at New Hampshire schools. Most of these programs feature asynchronous learning without live class meetings, which may help you to balance school with other responsibilities. But some courses might have synchronous elements such as live class discussions or required once-a-year campus visits.
FAQs About Online Colleges in Maine
How Many Colleges Are in New Hampshire?
---
New Hampshire has 25 colleges that grant degrees. Eight of these are two-year community colleges that specialize in associate degrees and professional certificates. The other 17 schools offer bachelor's degrees and often graduate degrees as well.
How Many College Students Are in New Hampshire?
---
There were nearly 53,000 students at New Hampshire colleges in the fall of 2021, according to National Center for Education Statistics (NCES) data. This number excludes students at SNHU, many of whom don't live in New Hampshire. However, this university has about 3,000 on-campus students.
What Are the Best Colleges in New Hampshire?
---
"Best college" is a subjective term because you might consider some factors more important than others when making college education decisions. However, we rank online New Hampshire colleges on this page based on alumni salaries so you can have some idea of how your future earnings might compare to others in your field if you attend certain schools.
How Much Is College in New Hampshire?
---
The NCES calculated the average tuition and fee costs for colleges in every state in 2020-2021. You might pay more or less than the following averages depending on the school where you enroll.
Public four-year college (in-state): $16,749
Public four-year college (out of state) $31,256
Private four-year college: $14,934
Public two-year college (in-state): $7,123
Public two-year college (out of state): $15,343
Why Trust Us?
60,000 Degrees Researched Annually
20,000 Hours Spent on Research Annually
Launching Rankings Since 2009
Meet our team