2023 Best Online Colleges in Montana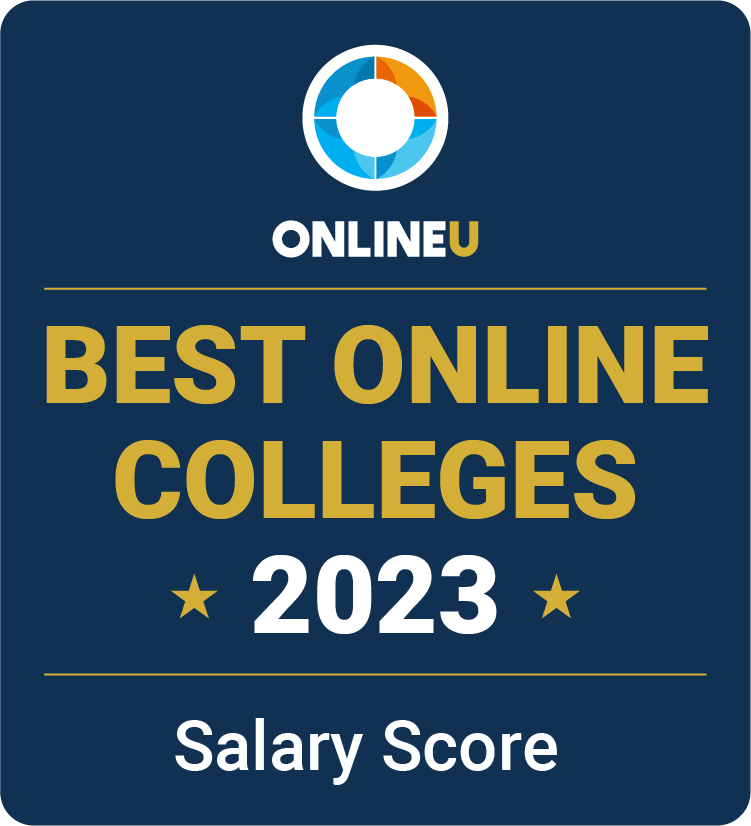 Students seeking an online bachelor's degree in Montana will find plenty of options. Montana State University is the state's largest postsecondary institution, and it offers eLearning programs for both in-state and out-of-state students. There are dozens of scholarship opportunities for Montanans as well. Even though online programs are less expensive than on-campus programs, budget-minded students can still greatly benefit from scholarships. Aside from traditional universities, community colleges in Montana also offer online programs at varying degree levels.
View our methodology for more details about our list or learn more about OnlineU.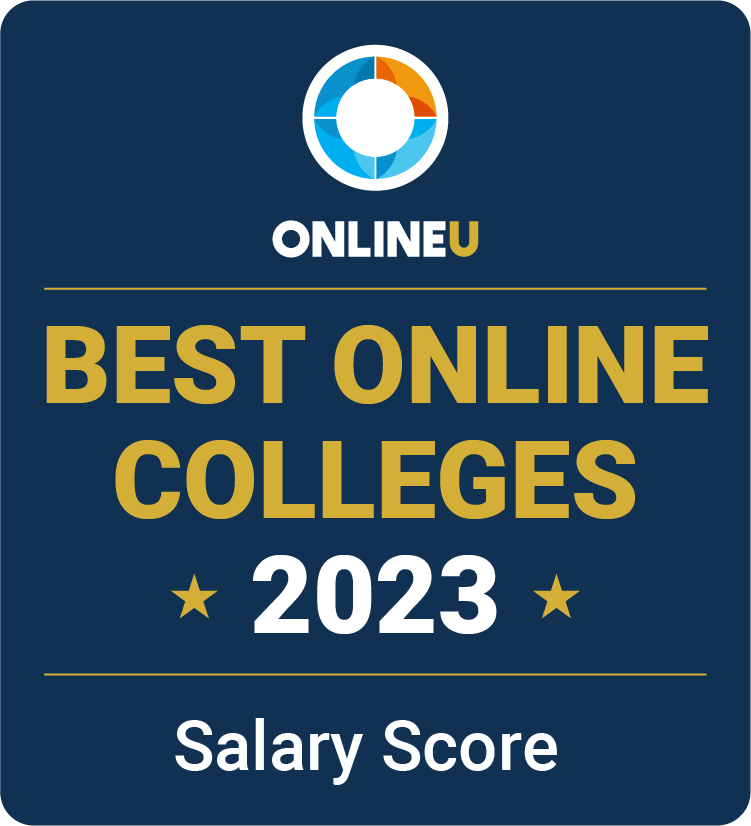 List Of Accredited Online Schools
Montana State University - Billings
Annual Tuition:
Locations:
Accreditation:
Montana State University - Billings (MSU - Billings) is a public university with a selection of certificates, undergraduate, and graduate degrees. The majority of the school's bachelor's programs fall within the field of Business Administration, with five concentration options: (1) Accounting, (2) Finance, (3) General Business, (4) Management, and (5) Marketing. Additionally, they have online degrees such as a Bachelor of Arts in English, a Bachelor of Science in Health Administration, and a Bachelor of Science in Applied Science. Among the other degree levels, students can explore subjects in business, healthcare, and education, to name a few options.
All coursework at MSU - Billings is delivered through the Brightspace learning management system (LMS). MSU-Billings offers academic advising, online libraries, career planning, and online tutoring.
University of Providence
Annual Tuition:
Locations:
Accreditation:
The University of Providence (UP) is a private, Catholic institution situated in Great Falls, MT. The school offers all levels of online degrees, from the associate level up to the graduate level. There are nine undergraduate programs that fall within two general subject areas: healthcare and law. Examples of bachelor's programs include a Bachelor of Science in Criminal Justice, a Bachelor of Science in Healthcare Administration, and a Bachelor of Science in Nursing. At the graduate level, there are 10 programs to choose from that include a broader range of subjects, such as sports management, clinical mental health, and accounting.
Students have the unique advantage of choosing how they want to engage in their coursework by taking synchronous courses through the LMS Blackboard or asynchronous courses through Moodle, another popular LMS. Students can participate in orientation remotely and use the school's career services to prepare for life after graduation.
Montana State University - Northern
Annual Tuition:
Locations:
Accreditation:
Montana State University - Northern (MSU - Northern) is a public university located in Havre, MT. There are nine fully online programs to pick from, including associate, bachelor's, and master's degrees. At the undergraduate level, MSU - Northern offers a Bachelor of Science in Criminal Justice, a Bachelor of Arts in Community Leadership, and Bachelor of Applied Science in Trades Management. For those that have yet to decide on a major, an Associate of Arts in General Education can put students on the path to achieving their bachelor's degrees. Additionally, there are a series of minor programs in the fields of community leadership, small business management, and accounting.
Brightspace is MSU-Northern's primary LMS. In addition to this digital learning platform, remote students can receive career support, tutoring, and mental health counseling.
Overview of Higher Education in Montana
Montana has the highest percentage of students that are enrolled in some form of distance education at the college level. Both public and private schools across the state offer several online classes, and many provide the opportunity to earn a bachelor's degree fully remotely.
Montata's public education system — known as the Montana University System (MUS) — includes 16 colleges and universities that collectively serve over 40,000 students annually. The MUS offers both graduate and undergraduate diplomas, as well as 2-year degrees through its three community colleges. Being home to one of the country's largest native populations by percentage, Montana has a number of tribal colleges that award master's, bachelor's, and associate degrees, along with certificates in certain fields. Students also have the option to enroll in one of five private colleges spread across the state.
Many of Montana's schools provide the opportunity to learn online. Indeed, over half of the state's postsecondary students engage in some form of distance learning, and the MUS offers 121 fully online programs in various STEM, social science, and humanities fields.
To learn more about distance learning in other states, explore our comprehensive list of online colleges.
Online Schools in Montana
With colleges and universities spread across the state's massive landmass, moving to attend school in Montana can be challenging. Luckily, students can choose from many distance and hybrid learning options available to pursue their education remotely.
However, distance learning may come with unique challenges in The Treasure State, where internet connectivity is less reliable and accessible when compared to other parts of the country. Nevertheless, online programs can be a suitable option, especially for students who work full- or part-time, have family obligations, or are unable to relocate.
What to Look for in an Online Program
Applying to college can seem like a daunting task — especially for first-time students who are weighing their future options. However, with proper preparation, it's possible to select a school and program that aligns with your personal and professional interests. Below is a list of what to look for when considering an online program.
Accreditation signals that a college or university meets national standards for academic excellence and ensures that you will receive a quality education, whether you choose to learn online or in-person. While there are many types of accreditation, it's best to enroll in a Montana school that has been accredited by the Northwest Commission on Colleges and Universities, an organization that assesses educational benchmarks in several states.
Selecting a program that's affordable based on your unique financial circumstances can help guarantee your ability to earn a degree. It may also increase your return on investment once you graduate and enter the workforce.
Degree levels and programs vary considerably across Montana's universities, community colleges, and tribal schools. Some provide a wide range of subject area options at different educational levels, while others are more limited in their offerings. It's therefore important to choose an institution where it's possible to pursue the degree that best suits your future career goals.
Selecting a program where the learning format fits your schedule is important, especially if you work, provide family care, or have other obligations. There are many options available in Montana's schools, including fully online, fully in-person, and hybrid programs. Depending on your unique situation, it's important to pick the learning format that best suits your needs.
Popular Online Degrees in Montana
According to the National Center for Education Statistics, popular 4-year degrees in Montana are awarded in a wide range of subjects. Given that farming is one of the state's largest industries, it's not surprising that these subjects include the agricultural sciences and agricultural management. Perhaps reflecting the fact that thousands of tourists visit Montana's national parks each year, degrees in natural resource conservation as well as parks, recreation, leisure, and fitness are also common choices.
At the master's level, students largely graduate with degrees in education and health services. This may be because occupations in these fields typically require a graduate education, and the two sectors are expected to add a significant number of jobs in the future. (Note, this data includes both online and in-person degree programs.)
Cost of Online Colleges in Montana
At $6,967, the average cost of tuition for in-state students is lower than the national average in Montana and among the cheapest in the country. By contrast, out-of-state students pay $25,239, which is slightly below the national average for similar learners. In most cases, attending school online may be more affordable because students can save on additional fees and costs such as relocation, on-campus housing, and transport. For example, while distance learners pay some fees at Montana State University, they usually avoid charges for using on-campus facilities such as buildings and sports fields.
Online students should remember that they may face other, out of pocket expenses that are not included in a school's fee structure. For instance, they may have to invest in a reliable laptop, secure reliable internet access, and purchase textbooks. In cases where the school doesn't provide extensive online support, they may also have to secure cloud and storage services.
Financial Aid for Online Students in Montana
Attending a college or university can be expensive, especially if you need to take out student loans. However, Montana residents can take advantage of state financial aid programs that are designed to increase access to higher education. These include:
MUS Honor Scholarship
This scholarship is awarded in the form of a tuition waiver program that can be renewed for a maximum of eight semesters. Students who have a minimum cumulative GPA of 3.4 and are enrolled at an eligible Montana campus can receive tuition funding worth up to $20,000.
Montana STEM/Healthcare Scholarship Program
High school students in Montana who plan to enroll in a STEM or healthcare field at a state university can apply for this renewable scholarship, which provides $6,000 in funding over four years. To be eligible, students must have a minimum 3.25 GPA, have completed college coursework in math and science, and plan to study full time.
Gianforte Trade and Technology Scholarships
Full- and part-time students enrolled in a technical or trade focused program can help fund their education with this scholarship. To apply, students must demonstrate financial need and take a minimum of six credits. They can receive up to $4,000 in aid over the course of their enrollment.
Montana Online College Career Outlook
With one of the lowest unemployment rates in the country, Montana's most GDP-rich industries include financial services, government, healthcare, and education. These sectors typically require a postsecondary education for employment, so workers with a bachelor's or higher degree are well-positioned to secure a job in Montana's most valuable industries after graduating. With strong manufacturing and construction sectors, associate degree holders also have a favorable job outlook. Given this, it makes sense that a large proportion of the state's college graduates — 69% — work in Montana soon after graduating.
Looking to the future, Montana's economy continues to grow with roughly 5,750 jobs projected to be created annually through 2030. A majority of these opportunities are expected in sectors that typically require a college degree, such as healthcare and education, or those where a postsecondary education can increase earning potential, like construction and food services. Overall, college graduates can expect a bright career outlook in Montana — especially if they have an associate or bachelor's degree.
FAQs About Online Colleges in Montana
How Long Does it Take to Get an Online Bachelor's Degree in Montana?
---
Online bachelor's degrees in Montana require 120-124 credits and are designed to be completed in four years of full-time study. However, this can vary from person to person. For instance, students who are taking classes around a busy work schedule may take a few additional semesters to finish. On the other hand, those who are transferring previously earned credits or are enrolled in an accelerated program may earn their degree in less than four years.
How Hard Is Online College?
---
Generally speaking, online students complete the same coursework as their in-person peers, so their degree requirements are no harder than for on-campus programs. However, distance learning can be challenging when it comes to scheduling time to make progress toward your academic goals. Earning a degree online requires considerable self-discipline and motivation, and can therefore be difficult for students who require a more structured learning environment.
Can You Do Online College at Home?
---
Technically speaking, it's possible to do online college from any location — such as your home, a library, or coffee shop — as long as you have a reliable internet connection. That being said, you should try and complete coursework in a convenient setting, where it's possible to spend as much time as you need.
Does Montana Have Good Online Schools?
---
Online schools in Montana that are accredited are comparable to other institutions in different parts of the country. However, some Montana universities may have strengths in particular subject areas. For instance, if you're interested in studying agriculture, Montana State University and the University of Montana are both good options.
Related Articles
Online Nursing Programs in Nebraska
Browse our list of accredited online nursing programs in Nebraska. Learn about licensure and how to become a nurse in Nebraska once you've earned your degree.
Online Nursing Programs in Iowa
Browse our list of accredited online nursing programs in Iowa. Learn about licensure and how to become a nurse in Iowa once you've earned your degree.