2023 Best Online Colleges in Mississippi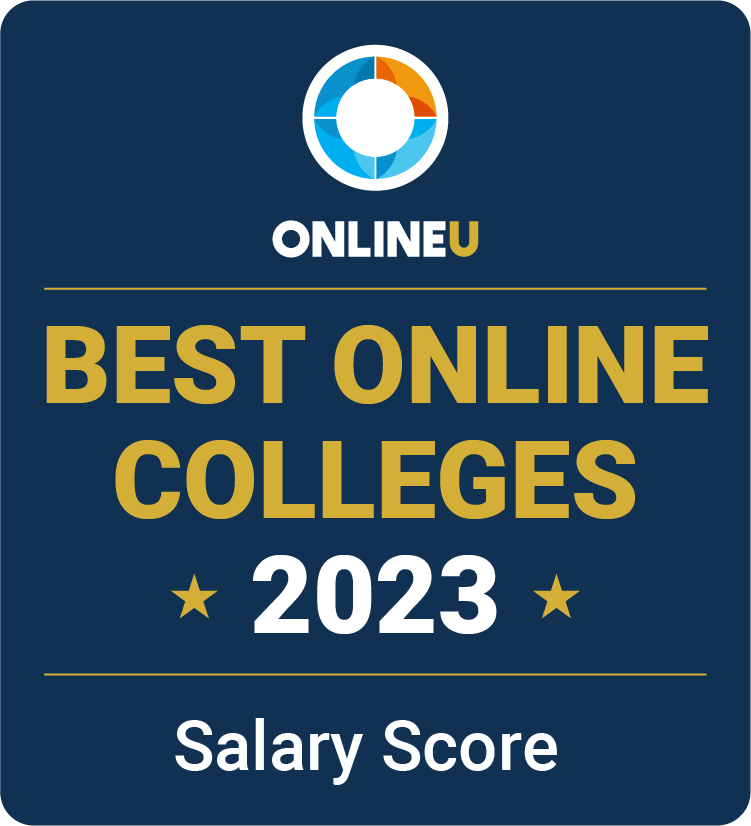 There are several public and private online colleges in Utah that offer bachelor's degrees to students seeking the convenience of distance learning. This ability to study from home helps many students balance school with work and other responsibilities. Beyond convenience, public colleges often charge the same in-state tuition rates to online learners regardless of where they live, so starting an online education may be more affordable than choosing an in-person program. Mississippi's online programs offer a range of choices, representing some of the most popular undergraduate majors: business, the health professions, the social sciences, and psychology.
View our methodology for more details about our list or learn more about OnlineU.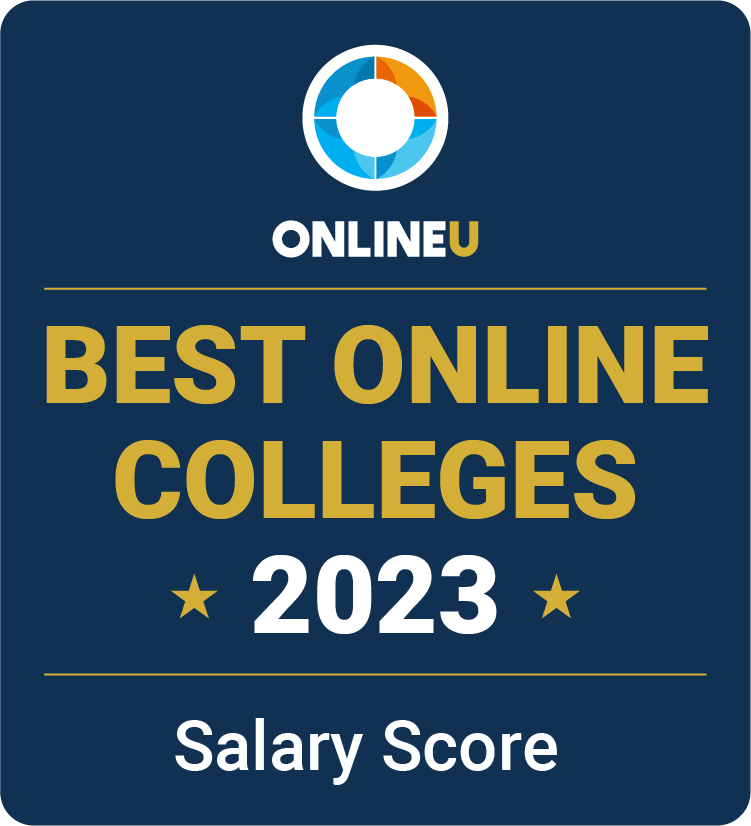 ADVERTISEMENT
Online Programs You May Be Interested In

Annual Tuition: $12,750
7 Programs (view all)
---
List Of Accredited Online Schools
Overview of Community Colleges in Mississippi
There are 15 community colleges throughout Mississippi serving over 97,400 students annually in cities such as Clarksdale, Meridian, Jackson, Oxford, and Biloxi. These colleges deliver over 250 programs of study so students can earn job-readiness certificates, associate degrees, and general education credits toward a bachelor's degree. Programs include business, health care, criminal justice, computer technology, and mechanics. Mississippi's community colleges conferred 19,912 awards in 2021. The Southern Association of Colleges and Schools Commission on Colleges (SACSCOC) accredits these schools.
Online Community Colleges
Community colleges in Mississippi participate in the Mississippi Virtual Community College (MSVCC). There are over 1500 courses in various majors, including the humanities, liberal arts, and STEM. Courses are available asynchronously – you can participate according to your schedule – and synchronously – courses are scheduled at set times. They are delivered via Canvas, a learning management system (LMS) that provides a secure platform for student engagement. The benefits of online community colleges include affordability, convenience, and accessibility.
Popular Programs at Mississippi Community Colleges
Community colleges in Mississippi offer diverse associate degree and certificate programs. These programs prepare students for the job market and four-year bachelor's degrees. We've identified popular programs in which Mississippi students enroll.
| Program | Certificate | Associate Degree |
| --- | --- | --- |
| Accounting | | |
| Administrative Office | | |
| Business Management | | |
| Coding | | |
| Computer Information Systems | | |
| Criminal Justice | | |
| Early Childhood Education | | |
| Electronics | | |
| Health Care Assistant | | |
| Heating, Air Conditioning, and Refrigeration | | |
| Hotel and Restaurant Management | | |
| Marketing | | |
| Medical Billing and Coding | | |
| Paralegal | | |
| Physical Therapy Assistant | | |
| Practical Nursing | | |
| Precision Manufacturing and Machining | | |
| Registered Nurse | | |
| Software Engineering | | |
Cost of Online Community Colleges in Mississippi
In-state tuition at Mississippi's community colleges averages $3,280, which is in line with the $3,400 national average. Out-of-state tuition is also affordable at $5,800, significantly less than the $8,210 national average. Online students in Mississippi generally pay the same tuition as on-campus students based on residency. You'll need to factor in the costs for books and school supplies as an additional expense.
Annual tuition at the schools on our ranking list of the Best Online Community Colleges in Mississippi ranges from about $2,500 to $5,000.
Financial Aid
Almost 40% of undergraduate students in Mississippi receive federal student loans, with approximately 20% of students at two-year colleges receiving $4,668 in student loans. You can begin the financial aid process by completing a Free Application for Federal Student Aid (FAFSA). You may be eligible for Pell grants or scholarships that don't require repayment, a federal work-study program, or a low–interest federal student loan with flexible repayment options. After you enter the workforce, you may also be eligible for one of several student loan debt relief options the current administration is exploring.
Almost 40% of undergraduate students in Mississippi receive federal student loans, with approximately 20% of students at two-year colleges receiving $4,668 in student loans.
If you are a military service member, veteran, or a qualified family member, you may be eligible to use GI Bill education benefits to help pay for college. There are several programs available through the Bill. A Veterans' Administration (VA) representative can also provide information about choosing a school and career counseling to help you maximize your benefits.
There are also several ways the state of Mississippi helps students pay for college and alleviate the burden of student loan debt.
| | |
| --- | --- |
| Higher Ed Legislative Plan (HELP) | Provides qualified students with up to four years of tuition assistance. You must take the National ACT and score 20 or better to qualify. Amounts vary by need. |
| Mississippi Tuition Assistance Grant (MTAG) | Provides tuition assistance to students who do not already benefit from financial need-based aid. You must have a GPA of 2.5 or better and score 15 or higher on the National ACT to be eligible. There are $500 and $1000 awards available. |
| Mississippi Eminent Scholars Grant (MESG) | Provides financial support for high-achieving high school students interested in attending college. You must have a 3.5 GPA or higher and enroll in college full time. The maximum award amount is $2,500 per academic year. |
| Mississippi Law Enforcement Officers & Firemen Scholarship (LAW) | Available to dependent children and spouses of Mississippi state law enforcement officers, and full-time or volunteer firefighters who have suffered fatal or permanently disabling injuries in the line of duty. You must have a 2.5 GPA or higher and enroll in college full-time. Amounts vary by need. |
| Nissan Scholarship (NISS) | Each scholarship pays full tuition and fees and a book allowance. You must have a minimum 2.5 GPA score 20 or higher on the National ACT or 940 or higher on the SAT. |
Each community college may also offer private scholarships. For example, Mississippi Gulf Coast Community College (MGCCC) has almost 200 scholarships to help pay for college. MGCCC also has a Professional Judgment option available for students who have completed a FAFSA and are experiencing an unforeseen financial hardship. A judgment may be made to adjust the amount of aid you receive. Check with your school's financial aid office to find out what they may offer.
Careers for Mississippi Community College Graduates
A community college education in Mississippi can help prepare you for several careers. For example, you can earn a certificate in a trade to become a machinist or technician who works on environmental, medical, or industrial equipment, or you can prepare for a career in health care, finance, or law by earning an associate degree in one of many high-paying fields. Many of these jobs are in demand where job growth is higher than average.
In-demand Jobs
The Mississippi Department of Employment Security anticipates high job growth in the following occupations through 2028 that may be attainable through a community college program:
| Occupation | Projected Growth |
| --- | --- |
| Home Health Aides | 27.2% |
| Computer Numerically Controlled Machine Tool Programmers | 26.3% |
| Physical Therapist Assistants | 22.6% |
| Veterinary Technologists and Technicians | 21.1% |
| Veterinary Assistants and Laboratory Animal Caretakers | 20.9% |
| Medical Assistants | 16.3% |
| Phlebotomists | 15.7% |
| Insurance Claims and Policy Processing Clerks | 15.7% |
| Paralegals and Legal Assistants | 15.5% |
| Web Developer | 14.7% |
| Nursing Assistants | 12.9% |
| Heating, Air Conditioning, and Refrigeration Mechanics and Installers | 12.6% |
| Environmental Science and Protection Technicians | 12.5% |
| Audio and Video Equipment Technicians | 12.5% |
| Registered Nurses | 11.9% |
| Medical Secretaries | 11.6% |
| Childcare Workers | 10.4% |
| Geological and Petroleum Technicians | 10% |
| Financial Clerks | 10% |
| Licensed Practical and Licensed Vocational Nurses | 9.4% |
Salary Outlook
According to the latest information provided by the U.S. Census Bureau in 2020, Mississippi's median household income was $46,511, which was 28% less than the $64,994 national average. The per capita income in Mississippi – each individual's income – was $25,444. Salary projections are only available through 2023, when economists anticipate personal income to grow by 4.0%.
Employment Outlook
Mississippi's unemployment rate in May 2022 was 4.0%, slightly higher than 3.6% nationally. However, it has been gradually declining since the highs during the early months of the pandemic. Union and Rankin Counties had the lowest rates at 2.5% and 2.6%, respectively. Jefferson County had the highest at 13.8%.
Economic Outlook
Economists project relatively slow growth in Mississippi through 2025 compared to the U.S. average. For example, Mississippi's gross domestic product – the monetary value of all goods and services produced in a specific area – is projected at 1.3% from 2021 through 2025 compared to 2.4% for the U.S. This accounts for Mississippi's low employment growth forecast.
Cost of Living
Cost of living measures how far your paycheck will go each month towards living expenses such as housing, food, and utilities, though it can be subjective. Mississippi's cost of living index is considerably lower at 81.1 than the 100 U.S. national average. The cost of living index for housing is even lower at 55.6 though it's higher for health expenses at 101.4.
The consumer price index (CPI) for the Southern U.S. – the average change of how much consumers pay for goods and services over time – rose 9.8% from 2021 to 2022. This is slightly higher than the 9.1% U.S. average CPI increase due to the high inflation the country is experiencing as of 2022.
Top Industries
According to the most recently published data, some of the fastest growing industries through 2028 include:
| | |
| --- | --- |
| Social Assistance | 29.8% |
| Scenic and Sightseeing Transportation | 25% |
| Administrative and Support Services | 24.8% |
| Administrative and Waste Services | 24% |
| Data Processing, Hosting, and Related Services | 18.4% |
| Other Information Services | 18.2% |
| Heavy and Civil Engineering Construction | 14.1% |
| Nursing and Residential Care Facilities | 13.6% |
| Professional, Scientific, and Technical Services | 11.6% |
| Construction | 11.4% |
Top Areas
Quality of life and affordability are imperative to choosing a place to live and work. There are several cities in Mississippi to consider living in based on a diverse economy, the availability of affordable housing, ease of transportation, access to quality education, and sustainability.
FAQs About Online Community Colleges in Mississippi
Related Articles
2023 Best Online Colleges in Louisiana
Review our 2023 list of accredited online colleges in Louisiana that have low tuition rates and high alumni salaries, making them the best choices for students.
2023 Best Online Community Colleges in Mississippi
Learn about the best community colleges in Mississippi offering online degrees. Compare tuitions for the top-ranked schools.