2023 Best Online Colleges in Michigan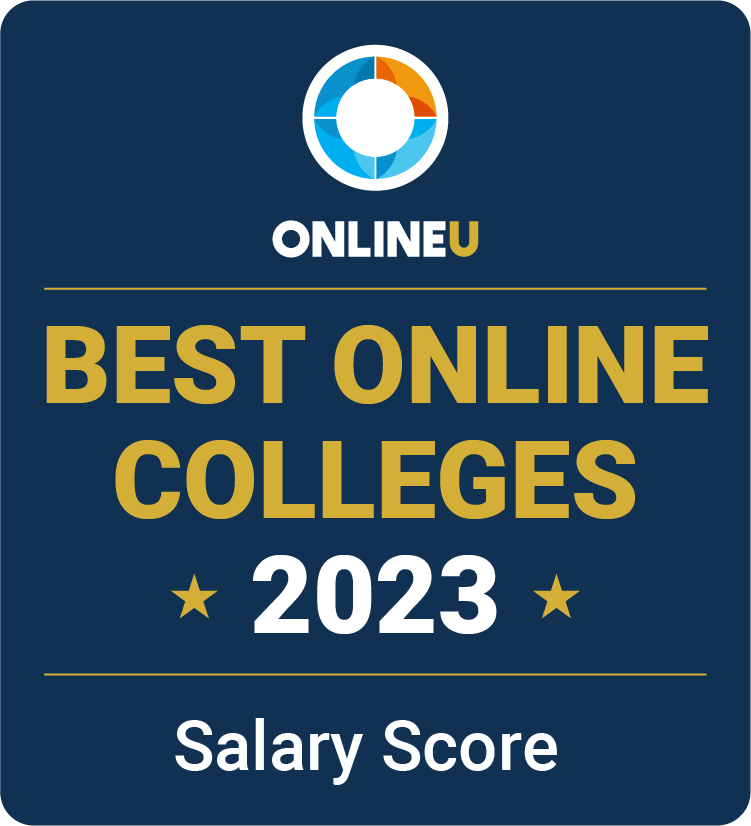 Michigan students can use an online degree to save money on their education while advancing their careers. This list of the best online colleges in Michigan by Salary Score highlights online colleges in the state that offer a better chance at a high-paying job after graduation. We created Salary Score to find out which colleges produce the most top-earners for each major. This resource can help students maximize their investment in education while benefiting from the flexibility an online degree can offer. For more information on Salary Score, see our methodology or learn more about OnlineU.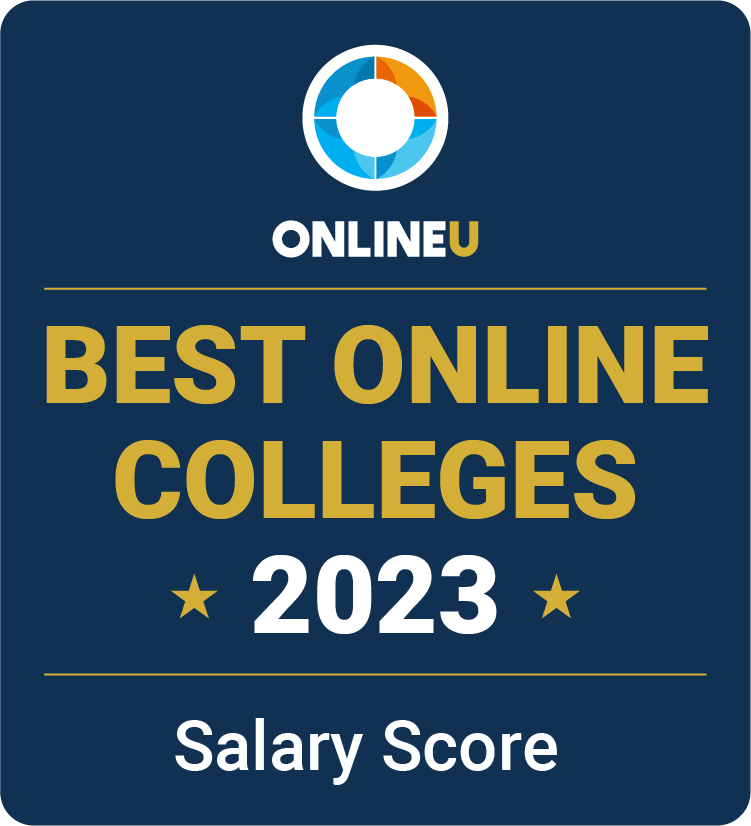 2023 Best Online Colleges in Michigan
#1
Northwood University - Michigan
Salary Score:
Median Starting Salary:
Locations:
Accreditation:
Northwood University (Northwood) is a business school in Michigan offering 17 different online bachelor's degrees. Students can choose a Bachelor of Business Administration in areas such as cybersecurity management, economics, entrepreneurship, sports management, and operations. Bachelor of Science programs include degrees in data analytics, information systems, and applied management. Students will need to complete at least 123 credits in order to earn their bachelor's degree. Northwood offers a unique Foundations Curriculum designed to support new students and help them succeed in college. Students can also take a course on strategies to success, designed for Northwood's online Adult Degree Programs. Extracurriculars for online students include joining the National Society of Leadership and Success. The four-year private nonprofit university serves just over 2,000 undergraduate students and has a 64% graduation rate within eight years. According to data from College Scorecard, 77% of first-time applicants are accepted to the school.
#2
Walsh College of Accountancy and Business Administration
Salary Score:
Median Starting Salary:
Locations:
Accreditation:
Walsh College (Walsh) has provided online degrees since 1998, and today offers both remote and blended options that allow online students to attend class with their campus-based peers. Students can choose from eight different online bachelor's programs in accounting, finance, applied management, information technology, and other areas of study. Some classes are asynchronous, meaning students can review lectures on their own time, while others meet virtually on a set schedule. Some courses follow a mix of both options. Online students can also access tutoring via Zoom, attend virtual workshops, and access free e-learning courses and certifications to bolster their resumes. The university is fairly small, serving around 700 undergraduate students. Walsh has a 66% graduation rate within eight years, which is higher than the average for four-year colleges.
#3
Siena Heights University
Salary Score:
Median Starting Salary:
Locations:
Accreditation:
Siena Heights University (SHU) is a private nonprofit Catholic university with 11 different bachelor's degrees available online. Available majors include professional communications, nursing, marketing, human services, healthcare management, business, and accounting. SHU also provides degree completion centers across southern Michigan. Classes at SHU are offered in seven-week sessions, and the university encourages students to transfer up to 90 previously earned credits to help fast-track their bachelor's degree. SHU has a 69% graduation rate within eight years, and 74% of first-time applicants are accepted.
#4
Central Michigan University
Salary Score:
Median Starting Salary:
Locations:
Accreditation:
Students at Central Michigan University (CMU) have a broad range of online bachelor's degrees to choose from in fields such as business, education, fashion, healthcare, public administration, and technology. The university offers six start dates throughout the year, and classes run for 8, 12, or 16 weeks. CMU is also a participant in the Yellow Ribbon Program and focuses on making higher education accessible for military students, veterans, and their families. Student services include online support from the writing and math centers and tech help from the CMU help desk, which also offers an online chat option. Students can also use the Career Development Center to plan their next steps, get help with their resumes, and network.
#5
Ferris State University
Salary Score:
Median Starting Salary:
Locations:
Accreditation:
Ferris State University (Ferris) offers online bachelor's degrees in allied health sciences, automotive management, dental hygiene, health information studies, nursing, Esports, risk management and insurance, and other areas of study. The public four-year school in Big Rapids has provided online degrees to Michigan students for more than 20 years and offers a broad range of support services for online students, including career preparation, library services, and veteran resources. Ferris students can also meet virtually with admissions and financial aid representatives and can access virtual counseling services if they live in the state. Online programs at Ferris are offered through Canvas, a learning management system that allows students to review class materials and turn in assignments. Ferris also provides a detailed guide to Canvas to help students get the most out of the platform.
Higher Education in Michigan
Michigan is home to 88 degree-granting colleges, according to the National Center for Education Statistics (NCES). More than half of these are public institutions that in-state students can attend for less money than out-of-state residents.
About 69% of 18-24-year-olds in Michigan are enrolled in college or have completed some higher education. This is 1% higher than the national average. The state government maintains the Michigan Transfer Network to help students transfer their credits from one Michigan college to another. This network includes both public and private colleges with online and on-campus degree programs.
For college options in other locations, view OnlineU's best online college rankings by state or best online colleges by degree level.
Online Colleges in Michigan
Many Michigan schools provide a range of online programs to choose from. Most of these are asynchronous, with no live class meetings. Instead, distance learners log in to a learning management platform to complete coursework and submit assignments. As long as they respect due dates, students can study at whatever time is convenient throughout the week.
Michigan colleges offer distance learning at all levels. Although our rankings are based on their bachelor's degrees, you may be interested in any of the program types below.
Popular Online Degree Programs in Michigan
The NCES notes that Michigan schools graduated 59,891 bachelor's degree students in 2020, which was about 3% of the U.S. total. The following categories were the most popular fields of study in Michigan that year.
Engineering majors learn how to design, build, and test products and processes. They nearly always specialize in a focused area. For example, colleges might offer bachelor's degrees in any of these majors:
Cost of Online Colleges in Michigan
The average cost of Michigan colleges might be higher or lower than the average cost nationwide — it depends on the type of school. The following table compares average costs for different types of Michigan colleges to the U.S. averages.
According to a 2021 College Board study, Michigan tuition and fees have risen more slowly than in many other states. But the same report notes that the University of Michigan at Ann Arbor had one of the highest tuition rates for full-time, out-of-state students ($53,230). Some public schools charge online learners the same in-state tuition rate no matter where they live, so studying online might be one way to save money in college.
Financial Aid for Students in Michigan
It makes sense to first complete a Free Application for Federal Student Aid (FAFSA) when searching for financial aid. Nearly every source of funding asks you to fill out this form because it details your financial situation. Your FAFSA might help you qualify for grants, scholarships, work-study programs, and loans from the federal government, state government, or private donors.
Taking on substantial student loan debt can be daunting. Luckily, there are ways to earn online degrees in Michigan for free or at a low cost. For example, the Michigan Reconnect program offers scholarships to first-year students age 25 or older who are attending community college. And frontline employees who worked during the first months of COVID-19 can receive free tuition at state community colleges through the Futures for Frontliners program.
Finally, the MI Student Aid site contains information on college funding in the state. Here you can find details of Michigan's grants and scholarships, which might be awarded based on financial need, merit, background and experiences, or field of study.
Job Outlook for Michigan College Graduates
Michigan's largest occupational groups include healthcare practitioners and technicians, managers, and salespeople. Many jobs in these categories call for a degree, so keep this in mind when considering college programs.
Below, we give details on the fastest growing jobs in Michigan that require at least a bachelor's degree. This list is based on long-term projections from the Michigan Department of Technology, Management & Budget, with mean-salary data from the Bureau of Labor Statistics
Annual Mean Salary:
$113,780 in Michigan
Nurse practitioners undertake high-level patient care in their specialty, which might be anything from pediatric to gerontological care. Becoming one requires an advanced nursing degree and years of experience in the field, so a bachelor's degree is only one step along this path.
Annual Mean Salary:
$104,740 in Michigan
Statisticians crunch numbers to help their employers make decisions. For example, they might analyze sales data in a particular region for a grocery chain or design surveys for a state government. Some schools offer statistics bachelor's degrees, but mathematics and data science programs are more common.
Annual Mean Salary:
$76,550 in Michigan
Epidemiologists track the spread of disease. Given the pandemic's far-reaching effects, it's no surprise that these professionals are in demand. This work calls for at least a master's degree in public health or a related subject.
Annual Mean Salary:
$116,870 in Michigan
Physician assistants are highly educated medical professionals who now do many of the tasks that doctors traditionally performed, such as ordering tests and prescribing medications. They must have a master's degree in physician assistant studies to earn a license.
Medical and Health Services Managers
Annual Mean Salary:
$116,790 in Michigan
FAQs About Online Colleges in Michigan
How Many Colleges Are in Michigan?
---
Michigan has 157 colleges, and 61 of these schools offer bachelor's degree programs or higher. Seven institutions are in Detroit but most are in small towns or suburbs.
How Much Does College Cost in Michigan?
---
There's no universal answer to this question because there's a wide gap between the most and least affordable colleges in Michigan. But the NCES calculates $13,716 as the average annual tuition and fee price for in-state students at a public college. Out-of-state public students pay $39,427 per year on average and private school students pay $31,055 per year.
Is a College Degree Worth It in Michigan?
---
Education tends to pay off eventually because higher credentials often lead to greater salaries and less risk of unemployment. But college is usually difficult and can saddle you with student loans for years to come, so it's not an easy decision.
You should consider the ranked colleges on this page if you choose to enroll in an online bachelor's program in Michigan. We've found these schools to have the state's best career outcomes for alumni.
Can You Do Online School in Michigan?
---
A number of Michigan institutions have online degree programs available. Not every school will have a distance learning program in your subject of choice, but there's a good chance that some of them will.
Why Trust Us?
60,000 Degrees Researched Annually
20,000 Hours Spent on Research Annually
Launching Rankings Since 2009
Meet our team
Related Articles
2023 Best Online Community Colleges in Wyoming
Explore the best community colleges in Wyoming offering online degrees or 2023 and compare tuitions for the top-ranked schools.
2023 Best Online Community Colleges in Michigan
Find the best community colleges in Michigan offering online degrees in 2023 and compare tuitions for the top-ranked schools.