2023 Best Online Colleges in Massachusetts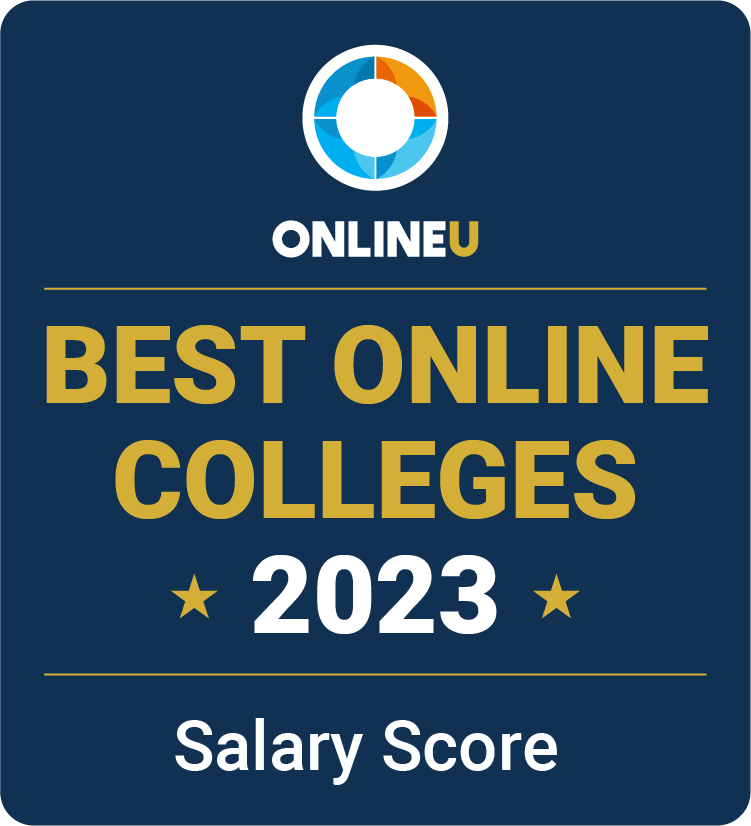 Massachusetts has a rich history of delivering higher education since the early 1600s. Today, there are over 100 institutions of higher learning, including online colleges in Massachusetts that utilize current technologies in order to deliver online bachelor's degree programs to distance learners. Students who prefer the convenience of attending school from home can choose online degree programs in majors such as Criminal Justice, Information Technology, Nursing, Business, and Education. Students often transfer into these four-year programs from some of the best online community colleges in the state.
We've ranked our list of Massachusetts' best online colleges by salary score so you can set realistic salary expectations and help minimize the burden of student debt. View our methodology for more details about our list, or learn more about OnlineU.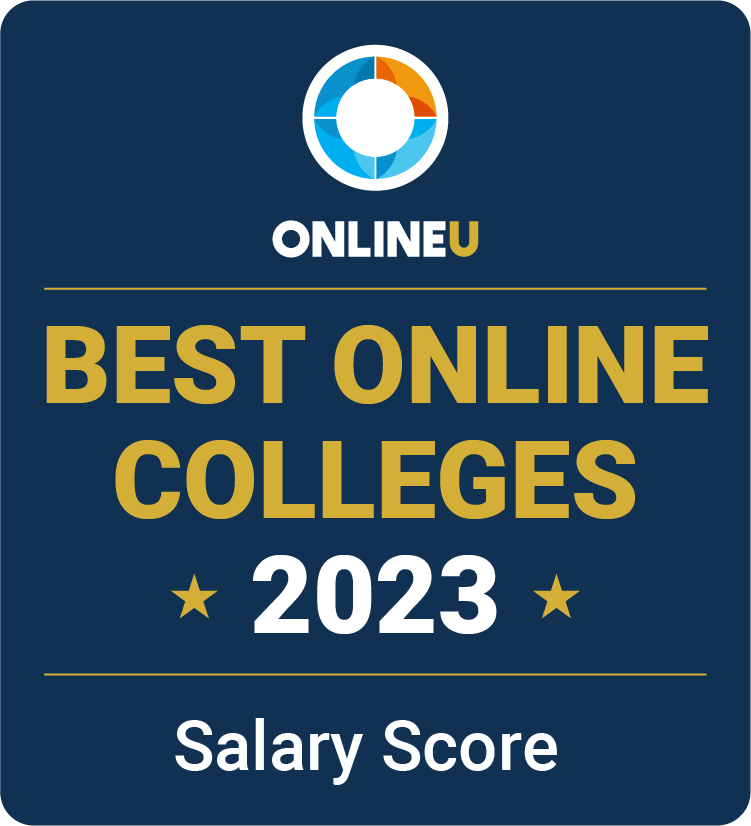 ADVERTISEMENT
Online Programs You May Be Interested In

Annual Tuition: $35,081
25 Programs (view all)
---
2023 Best Online Colleges in Massachusetts
2023 Online Colleges Offering Bachelor's Degrees
Ranking Details
#1
Fisher College
Salary Score:
Median Starting Salary:
Locations:
Accreditation:
Fisher College's convenient and affordable online programs make undergraduate higher education accessible to students who need flexible scheduling options. Students can enroll in an online Bachelor of Arts or Bachelor of Science, with majors such as Human Services, Information Technology, Criminal Justice, Liberal Arts, Early Childhood Education, Communication and Media Studies, and RN to BSN. Several of these majors are also offered as degree-completion programs. Online learners enrolling in these programs may transfer previously earned credits from community colleges, which enables students to graduate faster while saving both time and money. Distance learners can access online student resources, such as career services, the Fisher College bookstore, and library services.
#2
University of Massachusetts - Amherst
Salary Score:
Median Starting Salary:
Locations:
Accreditation:
The "University Without Walls" at the University of Massachusetts - Amherst (UMass Amherst) enables students from all over to access its online curricula and earn degrees. Online bachelor's degree programs include Business Administration, RN to a Bachelor of Science, Sociology, and Sustainable Food and Farming — among others. Students interested in UMass' online undergraduate nursing programs can opt for an accelerated format, which they may complete in 17 months if attending full time. UMass also has an online bachelor's degree in Interdisciplinary Studies that allows students to build their own innovative and individualized curriculum while possibly receiving credit for life and work experience. Online students can access resources, such as virtual tech support, career services, study guides, and academic support.
#3
Bay Path University
Salary Score:
Median Starting Salary:
Locations:
Accreditation:
Through Bay Path University's American Women's College (AWC), women interested in going to school as distance learners can enroll in any of its 40 online undergraduate degrees and certificate programs. AWC students can enroll in online bachelor's degree programs such as Child Psychology, Business Analytics, Cybersecurity, Digital Marketing Management, Human Services, Nonprofit Management, and Psychology. Online certificate programs include Digital Marketing Management, Entrepreneurship, Human Services and Rehabilitation, Leadership and Organizational Studies, and Nonprofit Management. Additionally, AWC's Social Online Universal Learning (SOUL) program can help students achieve academic success through its virtual onboarding program with educator coaches, accelerated course pace, customized instruction, and virtual learning communities.
#4
University of Massachusetts - Lowell
Salary Score:
Median Starting Salary:
Locations:
Accreditation:
The University of Massachusetts - Lowell (UMass Lowell) welcomes online learners by offering online bachelor's degree and certificate programs in 100% online, asynchronous, and "Live Online" synchronous formats. Online bachelor's degree programs include majors such as Liberal Arts, Psychology, and Information Technology. Online students who transfer up to 90 college credits and attend full time may be able to finish some programs in as little as 12 to 36 months. Online undergraduate certificate programs include Paralegal Studies, Security Management and Homeland Security, and Website Design and Development, which students may complete as quickly as nine months. UMass Lowell offers online tech support, academic advising, a knowledge database, and library services to distance learners.
#5
Bridgewater State University
Salary Score:
Median Starting Salary:
Locations:
Accreditation:
Bridgewater State University offers online bachelor's degrees in majors such as General Management, Psychology, and Communication Studies. Online degree completion programs include Elementary Education, Special Education, and Childhood Studies. Teachers can also earn online certificates in teaching through a virtual/online K-12 environment. The same instructors who teach in-person courses generally teach online courses as well, so distance learners can expect to receive the same high quality instruction as their on-campus peers. Online students can also access many of the same student resources as those attending on campus, such as advising, tutoring, and library services.
Why Trust Us?
60,000 Degrees Researched Annually
20,000 Hours Spent on Research Annually
Launching Rankings Since 2009
Meet our team
Related Articles
2023 Best Online Community Colleges in Massachusetts
Review the best community colleges in Massachusetts offering online degrees in 2023
Best Online Colleges in Vermont
There are many options for online colleges in Vermont. We used tuition and median alumni salary data to calculate the best return on investment.