2023 Best Online Colleges in Kentucky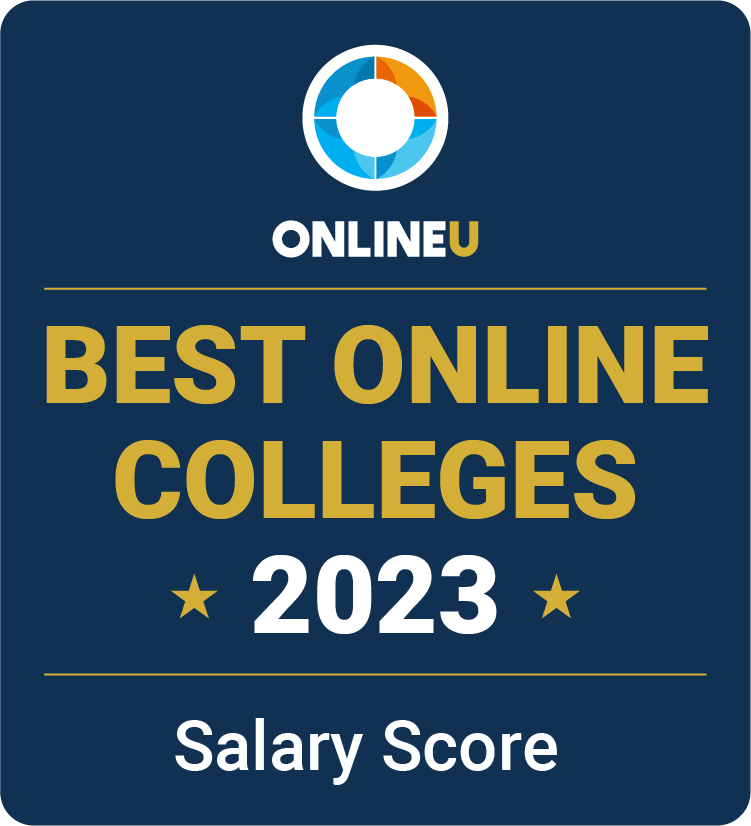 College degrees at every level are widely available online in Kentucky. What's more, online degrees are generally respected by hiring managers who understand that online programs are just as rigorous as traditional degrees.
As you look through the offerings at the schools below, you'll see that you can earn a degree in almost any popular subject. These programs are designed to prepare graduates for the workplace, especially for high-growth occupations in Kentucky. Options include computer scientist, dietitian, industrial engineer, healthcare social worker, and financial manager. Whatever your professional interests and strengths, earning a degree may qualify you to work for one of the state's top employers, such as Humana, UK Chandler Hospital, Toyota, GE Consumer and Industrial, and Lexmark International.
View our methodology for more details about our list or learn more about OnlineU.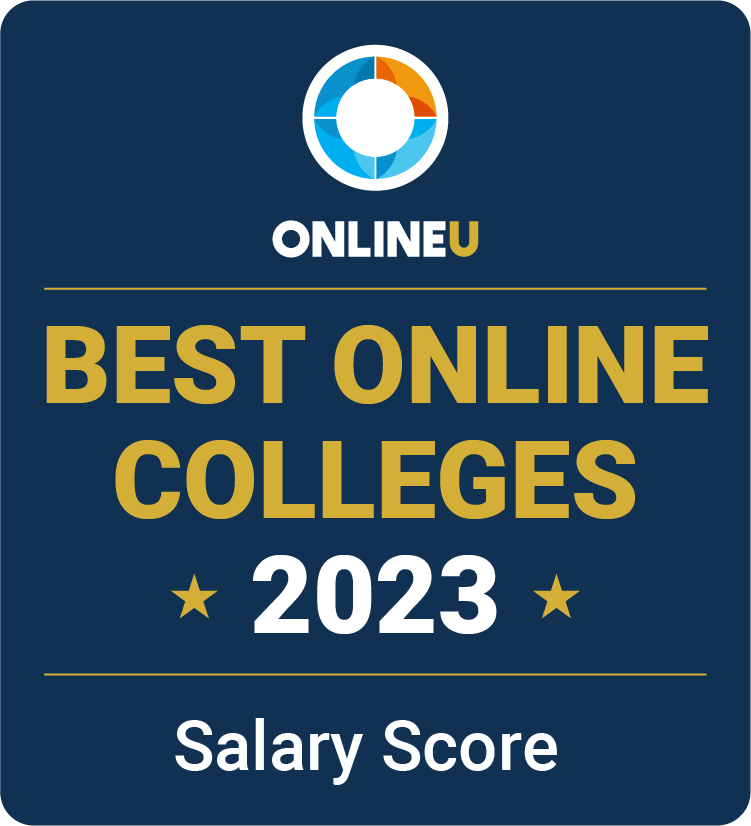 ADVERTISEMENT
Online Programs You May Be Interested In

Annual Tuition: $30,680
1 Programs (view all)
---
List Of Accredited Online Schools
| School | Online Enrollment | Annual Tuition |
| --- | --- | --- |
| Western Kentucky University | | |
| Eastern Kentucky University | 2,187 | $19,948 |
| University of the Cumberlands | 1,640 | $9,875 |
| Northern Kentucky University | 1,634 | $20,256 |
| Sullivan University | 1,073 | $19,740 |
| Campbellsville University | 913 | $25,400 |
| Morehead State University | 724 | $13,876 |
| Murray State University | 705 | $24,792 |
| Asbury University | 473 | $30,952 |
| University of Louisville | 460 | $27,954 |
Higher Education in Kentucky
Kentucky has a rich history when it comes to higher education. Of the state's eight public four-year universities, the University of Louisville is the oldest, dating back to 1798. Today, it's an important research institution with an extensive medical complex. The University of Kentucky, located in Lexington, was founded in 1865, and Frankfort's Kentucky State University, which is the oldest HBCU in the state, was founded in 1886.
In addition to these universities, the state operates the Kentucky Community and Technical College System. With 16 colleges and 70 additional locations, it is the largest provider of associate degrees, online courses, and workforce training in the state. Students often attend one of the community colleges in preparation for transferring to a four-year school, while others pursue vocational training at one of the many technical schools.
Altogether, there are nearly 90 public and private schools in Kentucky. There were approximately 203,000 undergraduates and 60,000 graduate students enrolled in these schools during the 2021-22 academic year.
Online Colleges in Kentucky
Over the past two decades, distance education has become more and more popular. Many colleges in Kentucky now offer online courses and online degree programs. Our list of the best online colleges in Kentucky is ranked by bachelor's degrees. However, you can also earn master's degrees, doctoral degrees, and a wide range of additional options without stepping foot on a college campus.
Although many degree programs can be completed entirely online, others are hybrid programs. In these cases, most coursework is conducted online, but distance learners must come to campus for some learning activities. Online courses may be asynchronous, which means that you can log in at any time. However, some courses are synchronous and require you to stream live lectures and participate in online class discussions at specified times.
Most full-time undergraduates need four to five years to complete an online bachelor's degree. Part-time students may need five to six years. Meanwhile, an online master's program typically takes two to three years of full-time study or three to four years for part-time attendance. If you want to finish your degree more quickly, you might consider attending an accelerated online Kentucky school that is structured around shorter terms of seven or eight weeks.
Admissions requirements are generally the same for Kentucky universities, whether they offer on-campus or online programs. To be accepted at one of the more competitive schools, you must first earn a 2.8 or higher GPA in high school and participate in a number of extracurricular activities. Applicants are typically asked to provide high school and college transcripts, college entrance exam scores, personal essays, letters of recommendation, and resumes when they submit their applications.
To ensure you're enrolling in one of the best online degree programs in Kentucky, you may want to check a school's accreditation status before applying. Enrollment in an accredited college may be required for you to receive financial aid, transfer credits among schools, enroll in graduate school, or obtain a credential or license to practice a specific profession. All of the online Kentucky colleges featured on our rankings list are accredited, most likely by the Southern Association of Colleges and Schools Commission on Colleges (SACSCOC) — the primary accrediting body for colleges in Kentucky — or the Distance Education Accreditation Commission (DEAC).
Popular Online Degree Programs in Kentucky
For a variety of reasons, many students are drawn to the convenience and flexibility of online degree programs. Graduate students often opt for online master's and doctoral programs so they can pursue a graduate degree without quitting their jobs, relocating, or disrupting their families' lives. Some of the more popular online master's programs include business administration, elementary education, counseling, social work, and accounting.
At the bachelor's level, Kentucky online colleges offer the full range of majors, such as criminal justice, psychology, and information technology. However, they confer more bachelor's degrees in business than in any other subject. Most of the other popular bachelor's degrees in this state involve liberal arts subjects. Many of these undergraduate degrees can be earned through online universities in Kentucky:
Business programs help students develop the knowledge and skills they need to be managers in all types of business organizations and industries. Management programs offer a broad overview of business operations, while programs like finance, accounting, and human resources focus on particular aspects of business.
Healthcare programs prepare students to work with people in medical settings, while others teach students how to work behind the scenes in medical facilities. Degree options include nursing, health sciences, and healthcare administration.
Humanities programs allow students to explore the historical and current factors that have shaped our culture. Some of the specific bachelor's degrees available in the humanities include English, Spanish, and philosophy.
To meet your graduation requirements for a Kentucky online degree, you may need to participate in internships, externships, labs, and various kinds of fieldwork. In the distance learning environment, you will need to complete these learning activities at professional facilities near your home. For example, if you're pursuing an online social work degree, you can accrue your practicum hours at a nearby social services agency. Many schools have advisors who can help you make the appropriate arrangements.
Cost of Online Colleges in Kentucky
College tuition fees and other expenses vary widely in Kentucky. Before you apply, you may want to research individual programs because costs can differ by school, field of degree, delivery mode, and residency status. However, the NCES data in the table below provides some average costs for attending Kentucky's colleges:
Aside from choosing to attend one of the more affordable public schools, future Kentucky college students can save money in other ways. For example, many colleges' online tuition fees are lower than their on-campus, in-state tuition fees. Online learners also save money by avoiding the cost of college room and board and reducing transportation costs.
Another way to make your college education more affordable is to enroll in one of the state's many online community colleges. Depending on your goals, an associate degree or vocational certificate from a community college or technical school may be all you need for a successful career. Alternatively, you could complete your general education courses at a community college and then transfer to a bachelor's degree program at a four-year university.
Financial Aid for Students in Kentucky
One of the most significant ways to reduce how much you spend on your college degree is to obtain grants and scholarships. These types of financial aid are better because they generally don't have to be repaid, unlike student loans that have to be repaid with interest. However, you should still consider taking out student loans if they're going to help you complete your education. To determine your eligibility for federal, state, and school-sponsored financial assistance, submit a Free Application for Federal Student Aid (FAFSA) form.
Kentucky's state government provides both grants and scholarships for in-state college students. For instance, the Kentucky Tuition Grant provides awards of $3,200 per academic year to Kentucky residents with financial needs who are enrolled in one of the eligible two-year or four-year schools. Similarly, the College Access Program Grant offers up to $5,300 per academic year for residents attending one of the qualifying schools.
Among the state-sponsored scholarship programs are:
The Kentucky Educational Excellence Scholarship: This merit-based program awards funding to graduates of Kentucky high schools who've earned a GPA higher than 2.5 and scored well on ACT, SAT, or AP exams.
The Early Childhood Development Scholarship: Students who are majoring in early childhood education can receive up to $6,430 per academic year, provided they agree to a service commitment.
The Work Ready Kentucky Scholarship: This program supports Kentucky residents who are enrolled in their first associate degree program. To qualify, applicants for the 2022-23 academic year must be pursuing a degree in one of the following high-demand fields: healthcare, manufacturing, logistics, business services, information technology, or construction.
Active-duty military members, veterans, and their family members may be entitled to education-related financial benefits through the GI Bill®. Service members may also qualify for a tuition discount at military-friendly Yellow Ribbon schools in Kentucky, such as Eastern Kentucky University and Morehead State University.
Job Outlook for Kentucky College Graduates
In general, salaries in Kentucky tend to be slightly lower than the national mean of $61,900. For example, the annual mean salary in Louisville is $55,970, in the Lexington-Fayette area $53,160, and in northern Kentucky near Cincinnati, Ohio, $58,720. However, Kentucky's cost of living index is 82.3 — as compared to the national index of 100 — which may help paychecks stretch a bit further.
From an economic standpoint, Kentucky has seen exciting growth in new businesses and expansion projects recently. Just in the last year, these developments brought in investments of nearly $10.5 billion and created 16,000 new full-time jobs. Employment opportunities for Kentucky graduates appear in all industries, including electric vehicle production, healthcare, logistics and distribution, and many types of manufacturing operations.
With this in mind, we've identified several occupations in Kentucky that feature lots of job openings and are projected to grow. These jobs — with salary data provided by the Bureau of Labor Statistics (BLS) — require only a bachelor's degree:
Elementary School Teachers
Annual Median Salary:
$55,650
Elementary school teachers are an integral part of the education system. They work with children in kindergarten through fifth grade. Teachers develop lesson plans, communicate information, and assess each child's progress. In addition to a bachelor's degree, teachers need a state-issued teaching credential to work.
General and Operations Managers
Annual Median Salary:
$91,740
General and operations managers typically oversee the day-to-day operations of large departments or perhaps an entire organization. They perform many of the more common managerial tasks, such as monitoring budgets, planning how to use resources, and creating schedules.
Project Management Specialists
Annual Median Salary:
$84,600
Big projects often require the work of project management specialists. After meeting with other stakeholders, these professionals develop the overall plans for a project, including objectives, costs, schedules and milestones, and staffing needs. They also monitor the project as it unfolds to ensure everything stays on track.
Annual Median Salary:
$77,620
Registered nurses can find jobs in hospitals, nursing homes, and other healthcare facilities. Among their many responsibilities, they work directly with patients to determine their needs, record relevant information, and communicate with doctors to develop and implement a plan of care.
FAQs About Online Colleges in Kentucky
How Many Colleges Are in Kentucky?
---
How Do I Get a Nursing Degree in Kentucky?
---
There are many ways you can get a nursing degree in Kentucky. Many schools in the state offer on-campus and online nursing programs, giving you several options for earning an associate degree in nursing, a Bachelor of Science in Nursing (BSN), or a related degree. Just make sure you select a program that prepares you to pass the nursing exam and meet other licensing requirements in Kentucky or whichever state you plan to work in.
How Many People in Kentucky Hold a Bachelor's Degree?
---
According to the most recent U.S. census, 25.7% of Kentuckians hold a bachelor's degree or higher.
Are Online Colleges Worth It in Kentucky?
---
Yes, many Kentucky residents find earning an online degree to be worth the investment of money, time, and energy. Data from the BLS confirms that getting a college education typically leads to higher lifetime earnings and less unemployment for most people. Pursuing a degree through distance education may make it easier to accomplish this goal, and it may cost less, which increases your return on your investment.
Related Articles
2023 Best Online Community Colleges in Kentucky
Curious to learn about the best online community colleges in 2023 across the state of Kentucky? Compare tuitions among the top-ranked schools.