Best Online Colleges in Idaho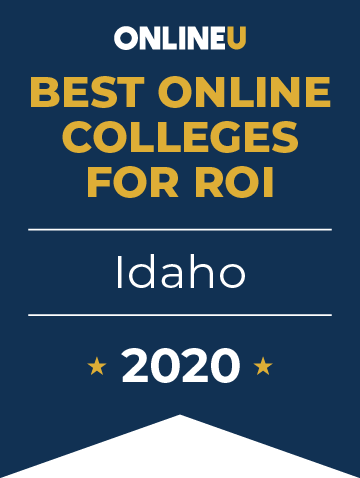 This list highlights the best schools in Idaho for students who want to pursue an online degree. University of Idaho, the highest ranked school, offers an annual tuition rate of $8,304 and graduates reported a median salary of $86,300. Located in Moscow, Idaho, this university offers online programs such as a BA in Psychology, a BS in Communication, and a BA or BS in Organizational Sciences. Those seeking a graduate program can choose from over 30 online master's programs.
Alumni salaries were provided by PayScale. View our methodology for more details or learn more about OnlineU.
Salary data provided by

Online Colleges in Idaho Ranking Details
For each school, we conducted manual research to provide prospective students with more details about the schools' online programs. Explore online degrees offered and accreditation information below.
References
Related Articles
Online MSW Programs in California
Find CSWE-accredited online MSWs in California. Learn about licensure and how to become a social worker in the state.
Online Nursing Programs in Illinois
Browse our list of accredited online nursing programs in Illinois. Learn about licensure and how to become a nurse in Illinois once you've earned your degree.