2023 Best Online Colleges in Delaware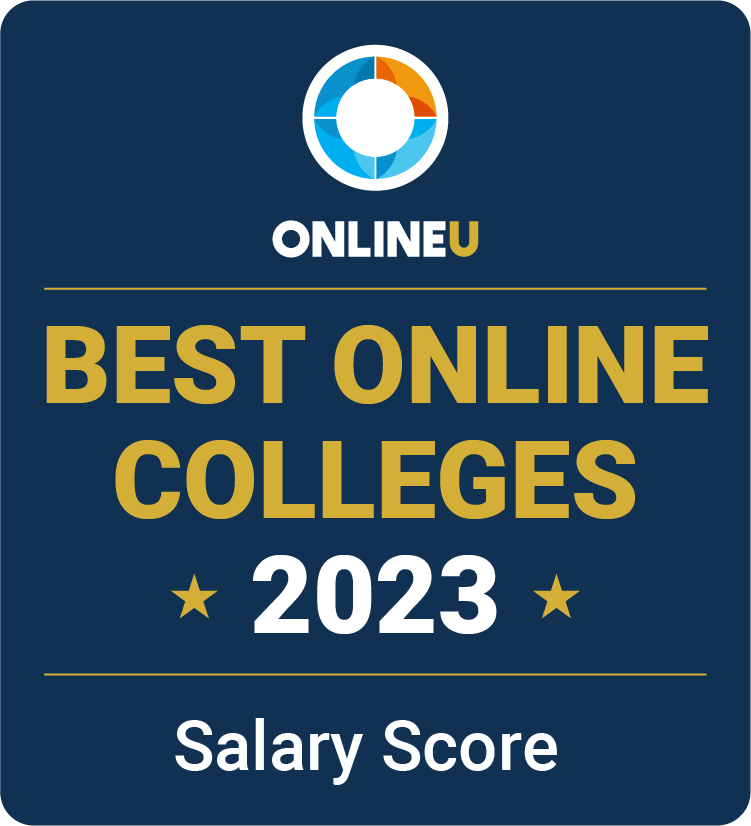 Prospective students interested in pursuing online education will have several options to choose from in Delaware. Many online schools in Delaware offer online undergraduate and graduate degrees, as well as online certification programs. Students can expect Delaware institutions to provide a variety of online fields of study, like nursing, accounting, public health, and social work. The best online colleges in Delaware offer blended, or asynchronous and synchronous, learning on learning management systems. At some online schools in Delaware, students may have the opportunity to transfer up to 90 eligible credit hours to apply toward their online degree. In addition, online colleges in Delaware typically offer remote student resources, such as advising, tutoring, career services, technology support, and an online library, to support a student's academic success.
View our methodology for more details about our list, or learn more about OnlineU. You may also explore other online colleges by state for additional options.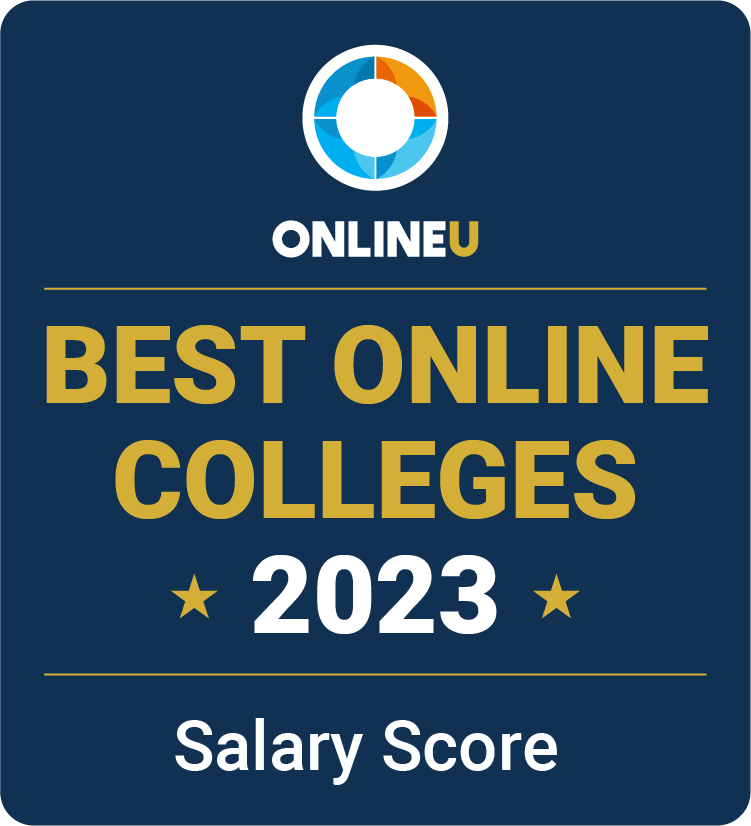 2023 Best Online Colleges in Delaware
#1
University of Delaware
Salary Score:
Online Enrollment:
Locations:
Accreditation:
The University of Delaware (UDEL) in Newark is a public institution primarily offering online degrees at the master's level, except for an online associate degree and an online doctoral degree. These online degrees are of the same caliber as UDEL's on-campus programs. Of roughly 4,000 graduate students, about a quarter attend solely online. Fields of study run the gamut of disciplines — from business and healthcare to education and engineering. Notable online majors include MBA programs with various specializations, nursing (MSN), teacher leadership, and electrical & computer engineering. Online master's degrees are traditional in length, taking full-time students about two years to complete.
UDEL's distance learners use Canvas, a popular learning management system, to access online coursework and instruction. It has a 15:1 student-to-faculty ratio. Digital support services include admissions advising, career development, technical support, and access to faculty. UDEL is committed to learning across the lifespan in support of working professionals and will continue to expand its offerings as industry needs change.
#2
Wilmington University
Salary Score:
Online Enrollment:
Locations:
Accreditation:
Wilmington University (WilmU) is a private, nonprofit university founded in 1968 that offers over 130 online programs delivered 100% online. The university has online degree programs at the associate, bachelor's, and master's levels and certificate programs. Some of the online undergraduate degree programs available at WilmU include a Bachelor of Science in Business Analytics, a Bachelor of Science in Animation and 3D, and an RN to BSN.
Online students may be eligible to transfer up to 90 credit hours to put towards their undergraduate degree at WilmU. WilmU facilitates online asynchronous and synchronous learning on the learning management system Canvas. Online student support services at WilmU include advising, tutoring, library services, an online bookstore, military services, and technology support.
Higher Education in Delaware
With just over one million residents, Delaware has a diverse economy. Its top industries include agriculture, technology, business and financial services, manufacturing, healthcare, and education.
Residents of the First State can prepare to join Delaware's workforce by earning degrees at one of the many institutions of higher education in the state. Some prospective students may prefer a public college like the University of Delaware in Newark, Delaware State University in Dover, or one of the Delaware Technical Community Colleges located in Owens, Terry, and Stanton/Wilmington. Other students may want to attend a private college, such as Wilmington University in New Castle or the Delaware College of Art and Design in Wilmington.
Many of these and other colleges and universities in Delaware offer online learning programs for degrees at all levels. Online associate degrees, certificates, and diplomas are available through two-year institutions. Online bachelor's, master's, and doctoral degrees can be found at four-year schools. However, some schools may only offer online college courses in Delaware.
In Delaware, management, health sciences, accounting, criminal justice, and information technology are among the most popular subjects for bachelor's degrees. Two of the most common subjects to study at the master's level are business administration and social work.
Accreditation
If you're considering attending one of the online colleges in Delaware, you'll want to take several factors into account. These include tuition and other expenses, degree options, student services, and accreditation. All of the schools listed on our rankings of the best online colleges in Delaware are accredited, most often by the Middle States Commission on Higher Education (MSCHE) or the Distance Education Accreditation Commission (DEAC).
Enrollment in an accredited online college in Delaware is essential for a number of reasons. It is a requirement to qualify for financial aid and to transfer credits from one school to another. If there's a possibility that you'll later enroll in a graduate program, you'll also need a bachelor's degree from an accredited college to be accepted. Finally, if you're pursuing an occupation such as teaching that requires you to obtain a state-issued license or credential, you'll also need a degree from an accredited school to qualify.
FAQs About Online Colleges in Delaware
How Many Colleges Are in Delaware?
---
According to the National Center for Education Statistics (NCES), Delaware is home to 18 postsecondary colleges. These include two state-run universities, four technical schools, and 12 private colleges and specialty schools.
What Are the Best Colleges in Delaware?
---
Several highly regarded schools can be found in Delaware. Public options include the University of Delaware in Newark and Delaware State University in Dover, and privately run Goldey-Beacom College in Wilmington and Wilmington University in New Castle. If you're looking for online Delaware colleges, both our rankings list above and our Salary Score methodology are designed to help you find the perfect one for your needs.
How Much Is Delaware College Tuition?
---
According to the most current tuition and fee data from the NCES, Delaware's public four-year universities are more expensive than the national average. However, private four-year schools in Delaware tend to be more affordable than colleges in other states.
Keep in mind that traditional and online students in Delaware may be eligible for financial aid from federal and state funding as well as the colleges they attend. Some of the scholarships provided by the state of Delaware include the Scholarship Incentive Program and the Educator Support Scholarship. To apply for all of these types of aid, simply submit the Free Application for Federal Student Aid (FAFSA).
Are There Any Free Colleges in Delaware?
---
Through the Student Excellence Equals Degree (SEED) Program, some Delaware students may be eligible for two years of tuition-free college. Recipients of this award must be enrolled in either a Delaware Technical Community College or the University of Delaware's Associate in Arts Program. To be eligible, Delaware residents must have earned a 2.5 or higher GPA in high school and must maintain good academic standing.
Why Trust Us?
60,000 Degrees Researched Annually
20,000 Hours Spent on Research Annually
Launching Rankings Since 2009
Meet our team