2023 Best Online Colleges in Connecticut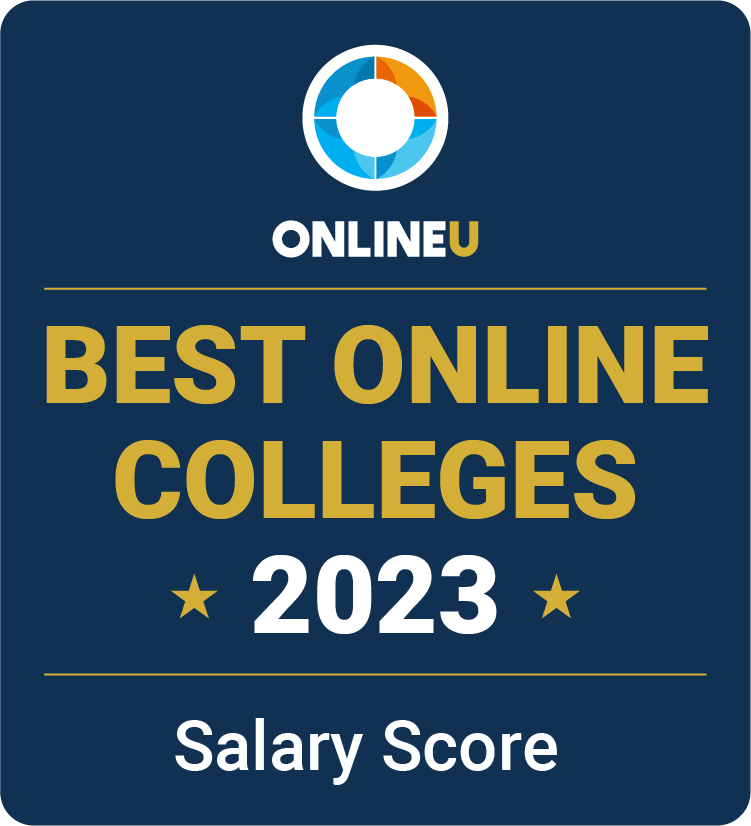 Online colleges in Connecticut offer a wide variety of degrees in a range of study areas. Students may learn as residents of the state or take classes from other locations around the country. Thankfully, distance is becoming less and less of a barrier to entry for college students — but another barrier is tuition costs. The state of Connecticut offers Free Application for Federal Student Aid (FAFSA) workshops and training through the CT College Bound Initiative as well as the Minority Advancement Program, which provides funding for students with disadvantaged backgrounds. Along with four-year universities, prospective students may also want to browse degrees from online community colleges in Connecticut, where they may be able to save even more money.
View our methodology for more details about our list or learn more about OnlineU.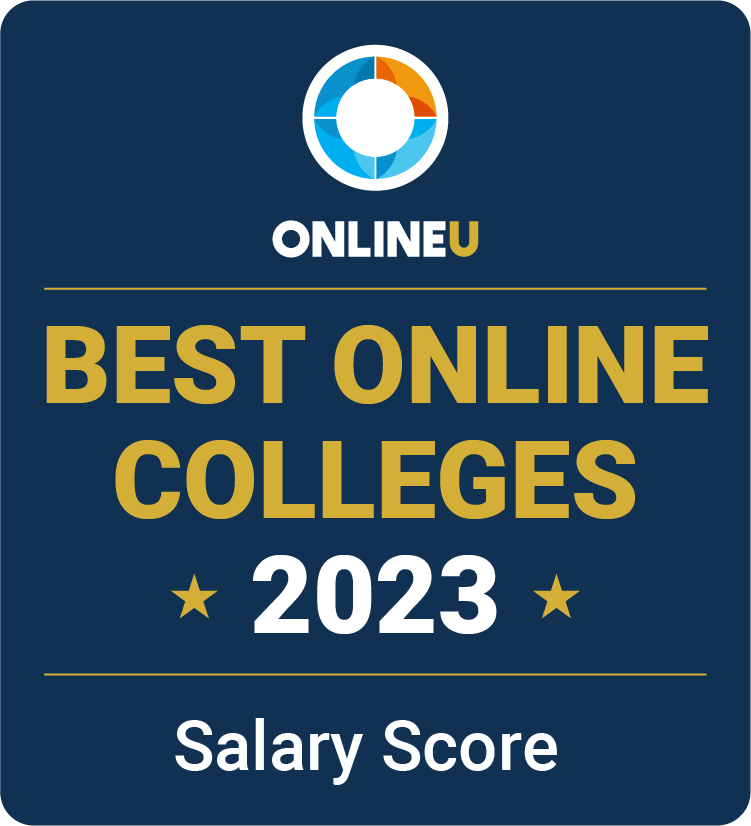 List Of Accredited Online Schools
Overview of Higher Education in Connecticut
Connecticut has 44 accredited colleges and universities — including public universities, community colleges, and private for-profit schools — that collectively offer 485 exclusive online academic programs.
The Connecticut State Colleges and Universities (CSCU) are a system of 17 accredited public colleges and universities: four state universities, 12 community colleges, and Charter Oak State College, which is an online college. In addition to CSCU schools, there are 18 regionally or nationally accredited, in-state, nonprofit institutions, three accredited state-supported institutions, and six out-of-state regionally-accredited nonprofit institutions.
In 2020, nearly 45% of college students in Connecticut enrolled in online-only education courses. In-state residents may qualify for one of two scholarship and grant programs available through the State of Connecticut aimed at increasing access and affordability.
In this guide, you'll learn more about the best online colleges in Connecticut, including information on tuition, financial aid, accreditation, graduate salaries, and more.
Why Attend College in Connecticut?
In its annual study from 2022, evaluating the nation's top states for higher education, SmartAsset ranked Connecticut the 8th top state for higher education. Among the metrics by which states were evaluated, Connecticut ranked 6th for best student-to-faculty ratio, 8th for highest undergraduate graduation rate (67%), and 10th for the greatest 20-year return on investment ($394,325).
SmartAsset's 2022 study marks the fifth consecutive year Connecticut has ranked number 8 or higher in the annual study, having earned a ranking of sixth or better from 2018 to 2021:
Connecticut's State Ranking in Higher Education
The University of Connecticut (UConn) — the largest public, four-year institution in the state — boasts one of the country's top institutional undergraduate graduation rates at 73%, earning the number 7 ranking in 2022.
With such consistently high accolades as a state, Connecticut's 44 accredited colleges and universities provide strong educational opportunities in a personal setting with a high level of return on investment.
Why Study at an Online School in Connecticut?
The pandemic forever changed the landscape of higher education, as the vast majority of colleges and universities shifted classes entirely online during the peak of the pandemic.
According to the National Center for Education Statistics (NCES), "In fall 2020, some 75 percent (11.8 million) of all undergraduate students were enrolled in at least one distance education course, and 44 percent (7.0 million) of all undergraduate students exclusively took distance education courses."
The Connecticut Office of Higher Education reports that Connecticut colleges and universities offer a combined 300 online academic programs at or above the associate level. In a state where 40% of the population aged 25 and older hold a bachelor's degree, a state-wide commitment to higher education is apparent.
| | Associate | Bachelor's | Master's | PhD |
| --- | --- | --- | --- | --- |
| # of Online Programs | 30 | 103 | 153 | 14 |
Whether you're a traditional, full-time college student, a nontraditional student trying to balance college with a career and family, or an established professional looking to change career fields, the myriad of online academic programs offered by Connecticut institutions makes higher education a reality for students across the country. And if you're interested in a non-degree program, there are more than 50 certificate programs from which to choose.
Online Colleges in Connecticut
The CSCU System
Of the 44 regionally or nationally accredited colleges and universities in Connecticut, 17 public colleges and universities are part of the CSCU system. CSCU is divided into three units: four state universities, 12 community colleges, and one online-only school (Charter Oak College).
With such a diverse group of institutions offering such a wide array of online degree programs, there's truly an institution & academic program for everyone in Connecticut. The colleges and universities above rank as having the top online programs in the state.
Students interested in attending any of the 12 CSCU community colleges will benefit from CSCU's community college "Open Door" admissions policy. The policy grants admission to every high school graduate or student holding a high school equivalency diploma (GED) without having to take the Scholastic Aptitude Tests (SAT). However, special programs may have additional requirements, so be sure and visit the community college's admissions website to learn more.
Types
Some programs are 100% online, whereas others are hybrid — meaning 50% of the coursework is delivered online — and 50% are completed on campus. Online courses tend to be asynchronous which lets students watch lectures, complete readings and homework, etc. on their own time.
Length
It typically takes four years as a full-time student to complete an online bachelor's degree in Connecticut. Online graduate and professional degree programs vary in length based both on the individual program and the number of hours a student takes each term.
Admission
Admission requirements for four-year programs in Connecticut vary from one institution to another, including individual CSCU member schools and private colleges and universities.
Accreditation
In simple terms, accreditation serves as an official stamp of approval for a college or university. The accreditation process entails an extensive review of an institution's academic quality. When considering online college in Connecticut, you'll definitely want to research the accreditation status of potential schools.
The U.S. Department of Education and Council for Higher Education Accreditation are not part of the institutional accreditation process. Instead, the two entities simply provide oversight of national and regional accrediting bodies.
Popular Bachelor's Programs at Online Connecticut Colleges
Below, we ranked the most popular online bachelor's degree programs in Connecticut by the number of institutions offering each respective online degree program:
Business Administration and Management (4 institutions)
Liberal Studies (3 institutions)
General Studies (3 institutions)
Management Information Systems (2 institutions)
Cost of Online Universities in Connecticut
College is a major expense for most students, so it's important to have a good idea of average costs and any ways to potentially reduce college expenses.
2020-2021 Average Tuition at Connecticut Colleges and Universities (U.S. Department of Education)
Connecticut residents at four-year public schools pay an average of $13,780 annually.
Nonresidents at four-year public institutions pay an average of $30,716 annually.
All students at four-year private schools pay an average of $27,294 annually.
Connecticut residents at public two-year schools pay an average of $4,931 annually.
Nonresidents at public two-year schools pay an average of $12,574 annually.
Each figure includes tuition and mandatory fees but excludes room and board. However, these numbers provide a helpful starting point for estimating your total annual cost of attendance by school type.
Additional information on 2022-2023 tuition fees at CSCU community colleges, state universities and Charter Oak institutions is available online.
Financial Aid for Online Students in Connecticut
In addition to federal student aid opportunities available by completing the Free Application for Federal Student Aid (FAFSA), there are several grant and scholarship programs offered to qualifying applicants through the State of Connecticut Office of Financial Aid.
The Pledge to Advance Connecticut (PACT) program provides free tuition to students attending any of the 12 community colleges in the State. PACT helps by covering any remaining tuition charges after a student's scholarships and need-based financial aid.
The State of Connecticut Office of Higher Education states there are two grants and scholarships for in-state residents attending public or nonprofit institutions: the Roberta B. Willis Need-Based Scholarship and the Roberta B. Willi Grant Program. Based primarily on high school class rankings in the top 20% of minimum threshold scores on ACT or SAT scores, recipients can receive up to $5,250 per year for full-time enrollment at a four-year institution ($4,650 for full-time students at two-year colleges).
To apply for the Need-Based Scholarship Program, you'll need to complete an application through your high school guidance counselor by February 15 and complete the FAFSA.
The Roberta B. Willis Need-Based grant is for Connecticut high school juniors and seniors with a class rank in the top 20% and have an EFC from the FAFSA within program limits. Eligible applicants may receive up to $4,500 for full-time enrollment at four-year or two-year institutions.
To apply for the Grant Program, you'll need to contact your institution's financial aid office.
Veterans at Connecticut public colleges and university may qualify for the State's Veteran Tuition Benefit based on the following criteria:
Eligible veterans
Active members of the Connecticut Army and Air National Guard
Any Connecticut resident who is also a dependent child or a surviving spouse of a member of the Armed Forces killed in action on or after September 11, 2001
State residents who are dependent children of a person whom the Armed Forces has declared to be either missing in action or a prisoner of war while serving in the Armed Forces after January 1, 1960
Additionally, the Veterans Tuition Waiver covers any amount that exceeds the tuition benefit received under the federal 2008 Post-9/11 Veteran Educational Assistance Act.
Undocumented students can complete the 2022-2023 Aid Application to be considered for financial aid and scholarships from the State.
Employment Outlook for College Graduates in Connecticut
Across the State of Connecticut, the occupational fields expecting the greatest growth by 2028 are (1) architecture and engineering, (2) personal care and service, (3) computer and mathematical, and (4) community and social service. Each of these industries is projected to grow by more than 14%.
In 2020-2021, 90% of Connecticut college and university graduates reported positive outcomes, with 52% being hired within a year and 37% choosing to continue their education.
In terms of average annual salary, almost 10 different positions average greater than $150,000 per year for graduates with a bachelor's degree. Among those positions are compensation and benefit managers, marketing managers, computer and information systems managers, and more.
Students who have earned an associate degree can expect to receive stronger salaries than those without the degree, but they can also expect less, on average, than bachelor's degree recipients. Positions reporting the greatest average annual salary for associate degree holders are nuclear medicine technologists, radiation therapists, funeral home managers, and air traffic controllers — each with average annual salaries of more than $85,000 or greater.
To learn more about career opportunities, take a look at our Career Guide.
FAQs about Online Colleges in CT
Related Articles
2023 Best Online Colleges in Vermont
Are you looking for the best online colleges in Vermont? Explore our 2023 list to find the online schools that is right for you.
2023 Best Online Colleges in New Hampshire
Explore the best colleges in New Hampshire that offer 100% online degrees, and find the school that is right for you.