2023 Best Online Colleges in Arkansas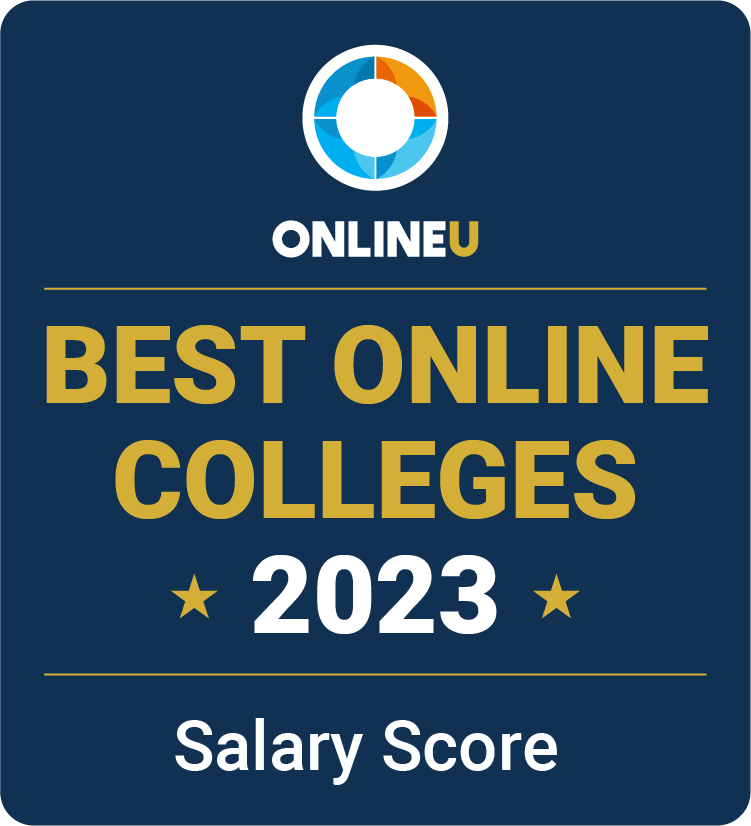 Many online colleges in Arkansas are dedicated to preparing students for future employment within the state. Our list below highlights several options of popular schools with available online programs. These colleges and universities offer a variety of degrees at all levels and with the flexibility desired by many online students.
View our methodology for more details about our list, or learn about OnlineU.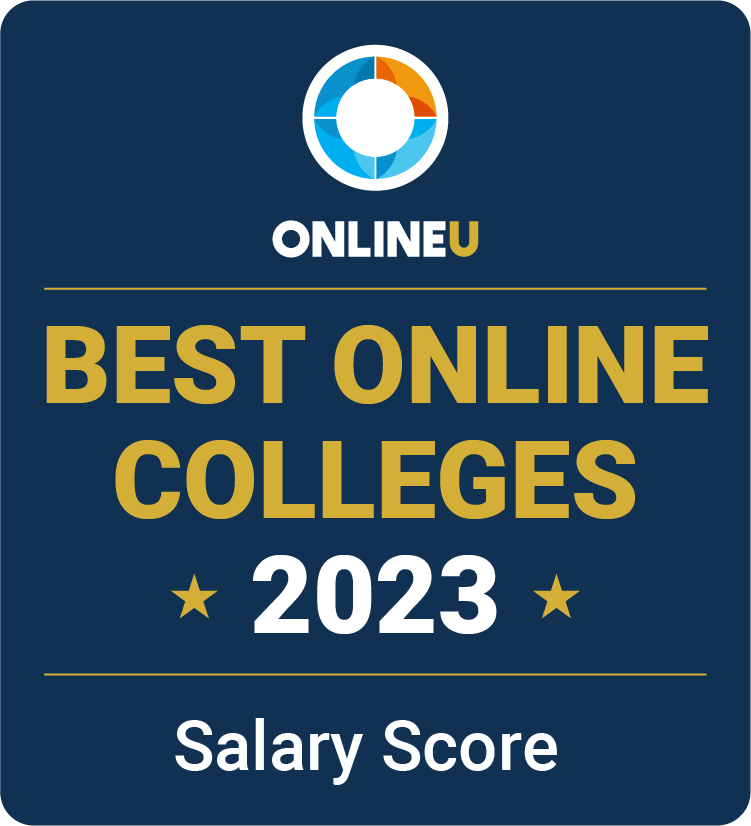 ADVERTISEMENT
Online Programs You May Be Interested In

Arkansas State University
Annual Tuition: $15,860
32 Programs (view all)
---
2023 Best Online Colleges in Arkansas
#1
University of Arkansas
Salary Score:
Online Enrollment:
Locations:
Accreditation:
The University of Arkansas (UA) is a public university based in Fayetteville, AR. They offer eight options for online programs, which include the traditional bachelor's, master's, and doctoral degrees, along with specialist, certificate, licensure, microcertificate, and minor programs. Within their slate of bachelor's degrees, students can pursue a Bachelor of Science in Business Administration, a Bachelor of Science in Education - Human Resource and Workforce Development Education, and a Bachelor of Arts in English.
UA students use Blackboard to complete their online coursework, which is generally delivered in a flexible format. However, exams are taken remotely through ProctorU and within a scheduled timeframe. Online students may be eligible for financial aid and scholarships with certain programs that feature a reduced in-state tuition cost. Online students are supported with the same resources as on-campus students, which include remote tutoring, coaching, and access to an online student union.
#2
John Brown University
Salary Score:
Online Enrollment:
Locations:
Accreditation:
Private, nonprofit John Brown University (JBU) in Siloam Springs offers online degrees at the associate, bachelor's, and master's levels. Most graduate students and 12% of undergrads participate in distance-only education at JBU. Online students enroll in online degree programs, such as management, psychology, cybersecurity, and marketing. While it generally takes full-time students four years to finish an online bachelor's and two for an online master's degree, JBU offers accelerated 4+1 MBA programs that allow students to complete their undergraduate and master's degrees in five years, saving time and money. JBU is relatively competitive, accepting just over half of applicants. It has a higher-than-average graduation rate of 69%.
JBU uses a learning management system to deliver online coursework and instruction to distance learners. It has a 15:1 student-to-faculty ratio. It's important to note that JBU is a Christ-centered institution, as mentioned on its website. Students must abide by its "scriptural standards," including avoiding drunkenness and sex before marriage. However, it has no particular denominational affiliation and accepts students of any faith.
#3
University of Arkansas at Little Rock
Salary Score:
Online Enrollment:
Locations:
Accreditation:
The University of Arkansas at Little Rock (UA Little Rock) is a public university located in the state capital that specializes in research. Although it's headquartered in Little Rock, they offer dozens of degrees students can finish 100% online. The three primary levels of degrees are represented in their catalog, including associate, bachelor's, and master's degrees. Students may choose to study a wide swath of fields, such as marketing, political science, and social work. Here are a few examples of programs they offer: Master's in Social Work, Bachelor's in Business Administration - Management, and a Workplace Spanish Certificate of Proficiency.
Online students at UA Little Rock use Blackboard to complete their coursework, which is delivered to them on flexible schedules. The college offers financial aid, transparent pricing, and payment plans to increase the affordability of its remote programs.
#4
University of Central Arkansas
Salary Score:
Online Enrollment:
Locations:
Accreditation:
The University of Central Arkansas (UCA) is a public institution in Conway offering online degrees at the bachelor's, master's, and doctoral levels and graduate and post-masters certificates. Notable online bachelor's degrees include addiction studies, computer information systems, and nursing. Popular online master's degrees include business administration, school leadership, nursing, and sports management. While only 5% of UCA's undergrads participate in online-only education, almost half of graduate students do. UCA has a 92% acceptance rate and a 45% graduation rate.
UCA's online students use Blackboard to participate in class, view lectures, and access coursework. It offers small class sizes and a 15:1 student-to-faculty ratio. UCA embraces a "students first" approach to online learning, including remote access to tech support, program coordinators, the bookstore, library resources, and career services. UCA is known for being affordable. It charges a flat-rate tuition of $295 per credit hour regardless of residency or location.
#5
Arkansas State University
Salary Score:
Online Enrollment:
Locations:
Accreditation:
Arkansas State University (ASU) is a public research institution located in Jonesboro, AR. Their online programs have been available since 2008, making it one of the oldest universities in the state to feature remote learning. They offer over 35 undergraduate, graduate, and post-graduate degrees, along with a range of certificates. Students may pursue a Bachelor of Arts in Criminology, a Master's in Business Administration, or a Certificate in Android Application Development. Courses within these programs are delivered flexibly through the popular LMS Canvas.
Once enrolled, students may seek support from services such as academic advising, free tutoring in math and writing, and career development assistance from the school's career center. Furthermore, students with Autism Spectrum Disorder are eligible for assistance through ASU's Educare program.
#6
Arkansas Tech University
Salary Score: N/A
Online Enrollment:
Locations:
Accreditation:
Arkansas Tech University (ATU) is a public institution located in Russellville, AR. The slate of degrees ATU offers includes nearly 50 completely online programs — ranging from certificates all the way to master's degrees. There are three types of certificates that include certificates of proficiency, technical certificates, and graduate certificates. Along with the standard associate, bachelor's, and master's degrees, there are also other options, such as specialist degrees and endorsements. Some examples include a Certificate of Proficiency in Banking Services, a Bachelor's in Business Management, and an Online Teaching Graduate Certificate.
Online coursework is taught through the Blackboard learning management system (LMS), where students can study from a flexible schedule. Online students may take advantage of technical support both for Blackboard and other tech issues.
#7
Southern Arkansas University
Salary Score: N/A
Online Enrollment:
Locations:
Accreditation:
Magnolia's Southern Arkansas University (SAU) is a public institution offering online degrees primarily at the master's level, except for select bachelor's degrees and certificate programs. A small percentage of SAU's undergrads enroll in online-only education. However, almost three-quarters of its graduate students enroll exclusively in its online programming. Notable online master's degrees include business administration, computer and information science, public administration, teaching, and clinical and mental health counseling. These programs are standard length and take full-time students about two years to complete. However, an accelerated 4+1 program in business administration enables students to earn their bachelor's and master's degrees in about five years.
SAU delivers its online program content via Blackboard. It has a 15:1 student-to-faculty ratio and small class sizes, allowing individualized instruction. Online student resources include Blackboard YouTube video tutorials, VoiceThreat tutorials, tech support, and academic advising. SAU remains flexible as careers and professional trends change so it can adopt new degree programs as needed.
#8
University of Arkansas - Fort Smith
Salary Score: N/A
Online Enrollment:
Locations:
Accreditation:
The University of Arkansas - Fort Smith (UAFS) is a public institution and member of the University of Arkansas System. Of the school's 128 available programs, only nine of them are online degrees. These options include a Bachelor's in Business Administration, an Associate in Early Childhood Education, and a Master's in Healthcare Administration. Students may also pursue a technical certificate or certificate of proficiency in early childhood education.
UAFS students engage in both synchronous and asynchronous learning via the Blackboard LMS. Each course features a combination of class discussions, projects, quizzes, and other assignments. Some exams are available remotely while others require in-person proctoring. Various support options are available for online students.
#9
Henderson State University
Salary Score: N/A
Online Enrollment:
Locations:
Accreditation:
Henderson State University (HSU) in Arkadelphia is a public institution offering online master's degrees and graduate certificates with the working adult in mind. All online master's degrees are in business administration, with concentrations such as engineering management, data science, accounting, and aviation management. According to the National Center for Education Statistics, 80% of HSU's graduate students enroll solely in online programming. Distance learners can finish these online graduate programs in as few as 14 months due to their accelerated format featuring seven-week courses. Graduate certificates in project management and supply chain management can be completed in under a year.
Online students at HSU use Canvas to access the university's online curriculum. HSU has a 14:1 student-to-faculty ratio and small class sizes. It hopes to increase access to higher education through online delivery and affordability. For example, an online MBA program costs about $11,550 to complete, equalling $350 per credit hour.
#10
University of Arkansas at Monticello
Salary Score: N/A
Online Enrollment:
Locations:
Accreditation:
The University of Arkansas at Monticello (UAM) is a public institution that's part of the University of Arkansas system and offers distance education. About 13% of undergrads and a little over half of graduate students participate in online-only education at UAM. However, it's not clear which online degree programs are offered. UAM does offer degrees at the associate, bachelor's, and master's levels. In general, fields of study include business, education, criminal justice, psychology, nursing, computer information systems, and other STEM fields. UAM accepts all applicants due to its open admission policy while still maintaining a 36% graduation rate.
UAM delivers its online program content via Blackboard. It offers small class sizes and a 12:1 student-to-faculty ratio. Distance learners have remote access to student services, such as the library, academic advising, and tech support. UAM continually updates its curriculum and adds programming as the workplace evolves and the demand for skilled employees changes. For example, it recently added social work and criminal justice programs and a fast-track teaching master's degree program.
#11
Ecclesia College
Salary Score: N/A
Online Enrollment:
Locations:
Accreditation:
As an institution of Biblical higher education, Ecclesia College (EC) in Springfield is a very small, private, nonprofit, Hispanic-serving institution serving approximately 150 undergraduate students, including 22% participating in online-only education. EC offers online associate and bachelor's degrees in a limited number of majors. These majors include biblical studies, Christian leadership, business administration, psychology and counseling, and general studies. EC does offer one online master's degree in Christian leadership. It generally takes two years of full-time study to complete EC's online associate degrees and four years for online bachelor's degrees. EC accepts 67% of applicants, and 30% of students graduate with degrees.
EC's online courses are taught asynchronously via Populi. It has a 10:1 student-to-faculty ratio and small class sizes, allowing instructors to get to know their students and peers to get to know each other and build a sense of community. As a faith-based institution, students must take a Bible content test after enrollment and before graduation. They must also complete 12 credits in bible/theology studies.
It's important to note that EC is under U.S. Department of Education monitoring due to financial or federal compliance issues.
Higher Education in Arkansas
Like many other states, Arkansas has made higher education a top priority in recent years. The state's leaders want to ensure an educated workforce that's prepared to support Arkansas' future economy. Currently, 24.3% of the state's three million adult residents hold a bachelor's degree or higher. But the Align Arkansas 2026 plan aims to increase the percentage of workers with college credentials — degrees of all levels as well as diplomas and certificates — to 55%.
Prospective students who want to attend college in Arkansas can select from nearly 90 postsecondary options, according to the National Center for Education Statistics (NCES). The state government oversees two public college systems:
Among the many nonprofit and for-profit private colleges and universities in Arkansas are Hendrix College in Conway, Ouachita Baptist College in Arkadelphia, and the University of the Ozarks in Clarksville. Arkansas is also home to four HBCUs: Arkansas Baptist College in Little Rock, Philander Smith College in Little Rock, Shorter College in North Little Rock, and the University of Arkansas at Pine Bluff.
Online Colleges in Arkansas
Over the past two decades, a growing number of college students have chosen distance education over traditional, on-campus programs. Both private and public institutions in Arkansas and across the country now offer online courses and fully online degree programs. Interestingly, the University of Arkansas has consolidated all of its 60 online undergraduate and graduate degree offerings into a single hub called the University of Arkansas at Grantham. You'll find all levels of degrees available at colleges in this state, but we use bachelor's degrees to rank our list of the best online colleges in Arkansas.
Regardless of whether you're applying for an on-campus or online program, Arkansas colleges have similar admissions requirements. Along with your online application, you'll need to submit high school and college transcripts and possibly an application fee. Some schools may also request ACT or SAT scores, a list of your extracurricular activities, letters of recommendation, and personal essays. The more competitive schools will require your high school GPA to be higher than a stated minimum, such as 2.5 or 3.0.
Before signing up for an Arkansas online degree program, you may want to check the school's accreditation status. Enrollment in an accredited college may impact your financial aid, transfer credits, application for a graduate program, or ability to get a license to practice a specific profession. Our list of online colleges in Arkansas includes only those schools that have been accredited by the Higher Learning Commission (HLC) or the Distance Education Accreditation Commission (DEAC), both of which are approved by the U.S. Department of Education.
Another important consideration when choosing an online degree program is the format. Some online courses are asynchronous. This means you can access course materials and complete your assignments at your convenience as long as you submit your coursework before the deadlines. Some online courses, however, may be synchronous. These courses require you to log in at specified times so you can view live lectures and interact with your classmates. Also, some programs are fully online, while others are hybrid, which means you'll need to come to campus for some learning activities.
Popular Online Degree Programs in Arkansas
Earning a college degree through distance learning appeals to many people because it's convenient and affordable. Adult learners often choose online graduate programs so they can pursue a master's degree or doctoral degree without disrupting their lives. Some of the more popular online master's programs include business administration, accounting, and organizational leadership.
Online Arkansas colleges offer even more opportunities to earn bachelor's degrees. Programs are available in most of the common fields, such as criminal justice, economics, and computer engineering. Students can also opt for broader liberal arts and interdisciplinary degrees. However, Arkansas colleges confer more bachelor's degrees in business than in any other major.
Many of the following undergraduate degrees can be earned through Arkansas online colleges:
Through business programs, you can develop the skills you need to be a manager in any type of business organization. Majoring in management is a good choice if you're looking for a broad overview of business. Alternatively, studying accounting, finance, or human resources will allow you to focus on a particular aspect of business.
If you're interested in the historical influences that have shaped modern culture, you may want to choose a humanities major such as English, philosophy, or religious studies.
A healthcare program is a practical choice if you'd like to pursue a career in the medical field. For example, a nursing program will teach you to work with patients in medical settings. Health sciences and healthcare administration prepare you for behind-the-scenes roles in healthcare facilities.
The time it takes to fulfill all of an online degree's requirements varies, but there are standard timeframes for earning degrees. Full-time students often need four to five years to complete an online bachelor's degree and two to three years to complete an online master's degree. Part-time undergraduate and graduate students generally need longer to finish. If you want to earn your degree faster, an accelerated online program with shorter, year-round terms may be a good choice for you.
Even if you're an online student, you may need to complete real-world, experiential learning activities through internships, labs, and other types of fieldwork. You'll be required to complete these activities at facilities near your home. For instance, if you're enrolled in an online RN-to-BSN program, you may be able to accumulate your practicum hours at a local hospital.
Cost of Online Colleges in Arkansas
NCES data, as shown in the table below, suggests that Arkansas colleges are generally more affordable than schools in other states. However, before applying to online colleges in Arkansas, you may want to research each degree program's tuition fees and other costs. Fees can vary within the same school or university system, depending on the degree and the delivery mode (online or in person). Your residency status — whether you're an in-state or out-of-state resident — also impacts your tuition rate.
Given the expense of earning a college degree, you're probably looking for ways to minimize the cost. Choosing an affordable school is one possibility. You could also consider going to school online, as the tuition and fees are often the same as or lower than on-campus, in-state costs. Also, by earning your degree through distance learning, you won't have to pay for college room and board and you'll reduce your transportation costs.
Another option for decreasing the total cost of your college education is to attend one of Arkansas' community colleges. Depending on your career aspirations, you may need only an associate degree or vocational certificate from a community college or technical school.
If your goals require you to earn a bachelor's degree at a four-year university, you could fulfill your general education requirements at a more affordable community college and then transfer. The Arkansas Course Transfer System is designed to help the transition from two-year to four-year schools within the state.
Financial Aid for Students in Arkansas
Of course, getting financial aid, such as grants and scholarships that don't have to be repaid, is one of the best ways to lower the "sticker price" of your degree. Funding for financial aid comes from several sources. The federal government and individual colleges all contribute, and money is also provided by state governments. Arkansas, for instance, awards an average of $1,262 per student.
The first step to obtaining financial aid is to fill out the Free Application for Federal Student Aid (FAFSA). The Department of Education, the Arkansas state government, and the schools you apply to then use the data on this form to determine the types and amount of financial aid you'll be offered.
Arkansas offers a range of financial aid programs for students with financial need, family members of law enforcement officers and military members, and more. Students can use the Scholarship Application Management System to research financial aid options, learn more about state scholarships and grants, and submit an application. Some of the financial aid programs available to Arkansas residents include the following.
Several Arkansas schools also offer Promise scholarships. These are last-dollar scholarship programs designed to make up the difference between the money students receive from other financial aid sources, such as Pell Grants, and the total cost of tuition, books, and other expenses. Examples include programs at Arkansas State University - Jonesboro and El Dorado High School.
You may also be eligible for college funding through the GI Bill® if you are an active-duty military member or veteran. You and your family members may also be entitled to tuition discounts and other services at online Arkansas colleges, such as the University of Arkansas and Arkansas State University, that are military-friendly, Yellow Ribbon schools.
Job Outlook for Arkansas College Graduates
In Arkansas, agriculture is the largest industry. The state boasts nearly 50,000 farms, 97% of which are family owned. Yet there are several other key industries offering employment opportunities for college graduates. These include aerospace and defense, food and beverage production, metals and mining, software development and technology, distribution and logistics, timber and forest products, transportation equipment production, and professional services.
Although there are many small businesses operating in Arkansas, there are large Fortune 500 companies headquartered here as well. The biggest and best-known is Wal-Mart, located in Bentonville. The massive retailer has maintained the number one position on the Fortune 500 list since 2013. The other four Arkansas-based companies are Tyson Foods, Murphy USA gas stations, J.B. Hunt Transport Services, and Dillard's department stores.
After reviewing these industries and companies, we've identified a few of the many popular occupations in Arkansas that are projected to grow much faster than the 5% national average. Salary information is provided by the Bureau of Labor Statistics (BLS).
Annual Median Salary:
$70,660
Some accountants and auditors work for larger business organizations, while others work as independent consultants for several smaller businesses. Accountants prepare and analyze financial documents so they can advise executives and other decision-makers on financial matters. Auditors review financial statements to ensure accuracy and guard against fraud.
General and Operations Managers
Annual Median Salary:
$84,460
General and operations managers are usually mid- to high-level managers who oversee the day-to-day operations of large departments or perhaps an entire organization. Their primary responsibility is to maintain cost-effective, efficient productivity. They also monitor budgets, plan for resources, and create schedules.
Medical and Health Services Manager
Annual Median Salary:
$94,840
Medical and health services managers must understand both business operations and the healthcare industry. Among their many responsibilities, they ensure quality care, monitor budgets, and oversee staff hiring and training. Some manage smaller medical facilities while others manage just one department — such as nursing or the emergency room — within a larger facility.
Annual Median Salary:
$66,530
Registered nurses perform many tasks when working directly with patients. They discuss and determine patients' needs, record their health history and information, and interact with doctors to develop and implement care plans. They typically work in hospitals, nursing homes, and other healthcare facilities.
---
Although these occupations tend to come with respectable salaries in Arkansas, wages in this state are generally lower than the national mean of $61,900. The BLS lists the annual mean salaries in the Little Rock area at $51,410, in the Fayetteville area at $53,810, and in Hot Springs at $43,180. Arkansas' cost of living index, however, is a low 77.5 as compared to the national index of 100. Housing and transportation are especially affordable in this state.
FAQs About Online Colleges in Arkansas
What Are the Best Colleges in Arkansas?
---
How Many Colleges Are in Arkansas?
---
Do Arkansas Colleges Accept the SAT?
---
Yes, Arkansas colleges accept the SAT. Considered an "ACT state," Arkansas gives all 11th-grade high school students an opportunity to take the ACT. This means that most Arkansas residents who are applying to Arkansas colleges provide ACT scores. However, applicants can submit their SAT scores in addition to or instead of their ACT scores when applying to colleges in Arkansas.
How Do I Get Grants for College in Arkansas?
---
You can apply for grants and scholarships in Arkansas by submitting the FAFSA. The federal government, state governments, and colleges use this single form to determine your eligibility for all types of financial aid. Arkansas offers several different financial aid programs based on need and merit.
Why Trust Us?
60,000 Degrees Researched Annually
20,000 Hours Spent on Research Annually
Launching Rankings Since 2009
Meet our team